Australia's Red Centre -unforgettable experience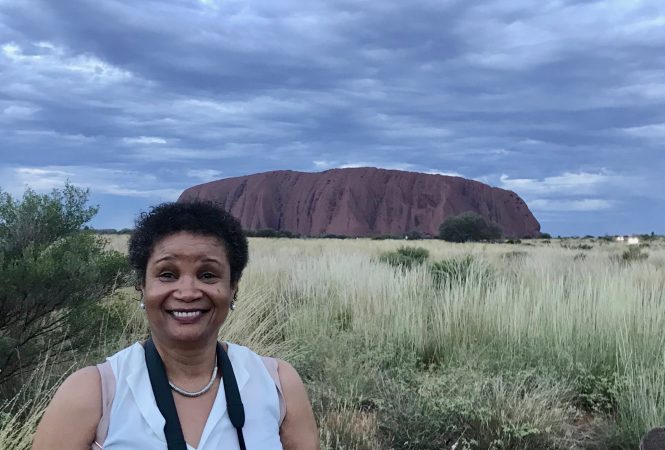 There is plenty to do and see in Australia's Red Centre – from watching the transformation of Uluru  (Ayers Rock) at sunrise and sunset, visiting Kata Tjuta, known locally as The Olgas,  seeing the Aboriginal art galleries, climbing to the top of Anzac Hill with amazing views of Alice Springs and the  distant McDonald Ranges, relieving the bygone era at the Telegraph Station Historical  Reserve, visiting the School of Air Visitor Centre where you can learn about how Australian Children who live in remote parts are educated and visiting the remarkable Royal Flying Doctor Service at the School of the Air.  Yes, Mollywozhere and experienced it all!  And there is more! I got to eat the famous wagyu beef steak and to try the exotic food  of the outback (not for everyone I must add) another experience!
Getting there was relatively straightforward. We took an internal flight from Melbourne, capital of Victoria State, in south eastern Australia to Uluru (Ayers Rock). And made our way around Uluru and surrounding area by coach.
Watching the transformation of Uluru (Ayers Rock)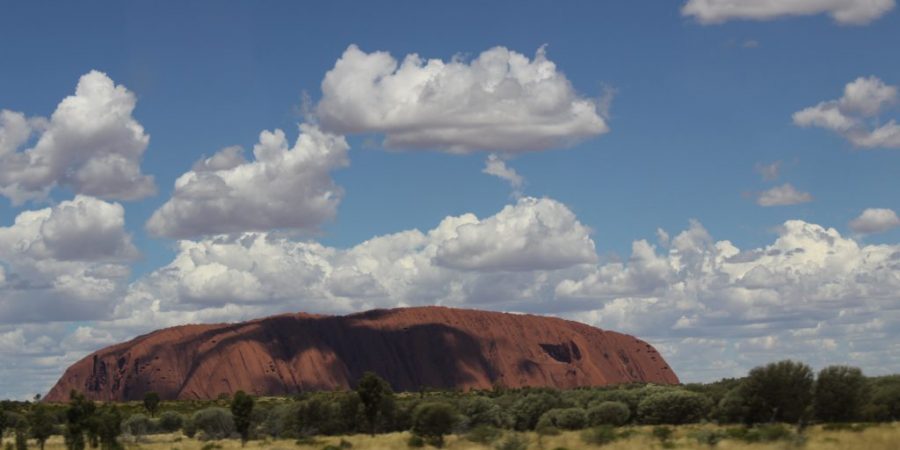 I have seen lots of photos of Uluru (Ayers Rock) but nothing prepared me for this. This was impressive.   Our guide told us lots of facts and history, and about its cultural importance to the Aborigines. I must say that when I am told that something was created several million years ago, it goes in one ear and out of the other. I just cannot comprehend such information!  Tell me about 100 years maybe 200 years ago, then perhaps that might just sink in but anything more than that, it is wasted on me!
But for those you who enjoy such information, here are some:  
Uluru (Ayers Rock) was created around 600 millions ago.
It was originally at the bottom of the sea but now stands about 300m above the ground and still has 2.5km of its structure underground!

   

Uluru is about 3.6km long, 1.9km wide and 1.6km high
You can walk around the 10km base in about 3.5 hours.

 

It is said that Uluru is the largest

 monolith structure in the world 
It would take me twice as long, especially in the heat to walk around the 10km base. Our Guide told us that there will be a stop to people climbing the Uluru. It is a sacred place and of deep cultural significance to the Aborigines.  I think this should be respected and Uluru should remain sacred. There are many more hills and rocks everywhere else in the world that people who feel inclined to undertake this activity should go to. 
One of the highlights of the visit to Uluru (Ayers Rock) for me was to see its colour change with the sun's reflection on it at sunrise and at sunset. But alas, it was a bit of let down. Both the sunrise and sunset did not reflect on the Rock as expected.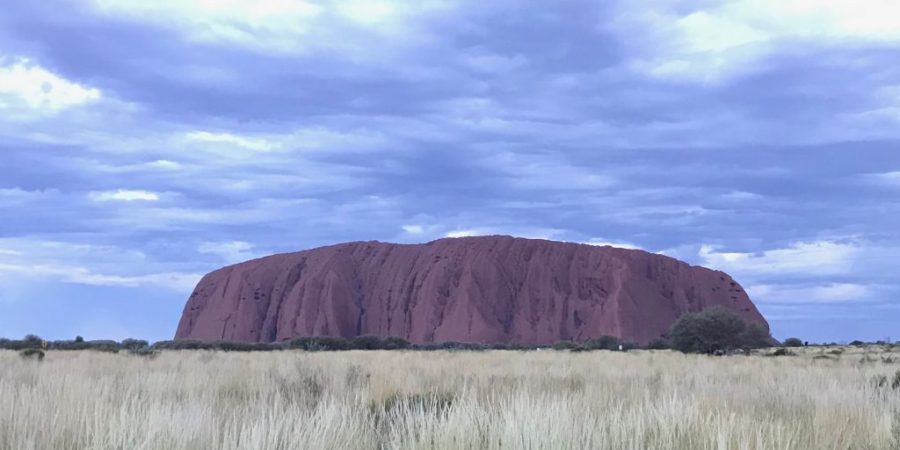 It was a good atmosphere though; something about getting up at the crack of dawn, half asleep and wondering what on earth was happening and waiting for  the excitement; that was enough to bring people together! And drinking wine as the sun begun to set.  You forget that you didn't actually see the transformation as expected. 
You can't visit Uluru without pooping round to see  Kata Tjuta, known locally as The Olgas. They are close by and were  said to have originated around the same time as Uluru and as a single monolith before being separated into 36 domes by millions of years of weathering.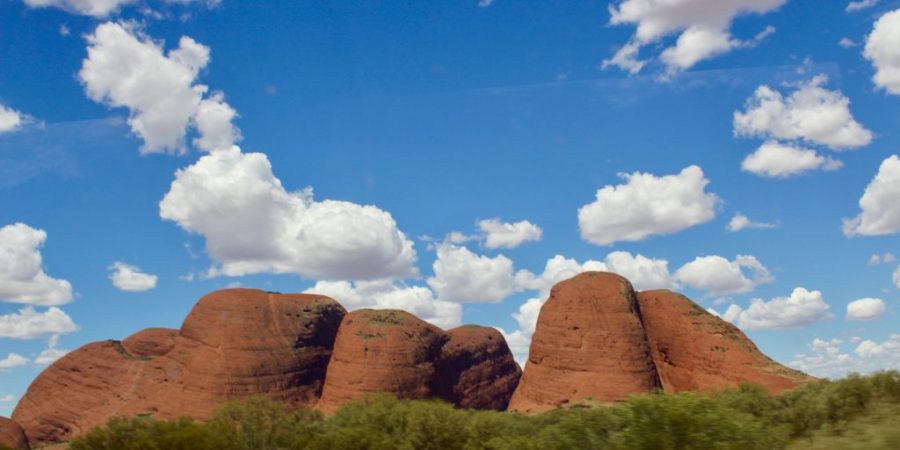 I wore light sandals because of the heat but they were not very good for walking on rocks!!Million years of weathering separated this huge rock into 36 red rock domes!! The walk up the hill to one of the domes was not as tricky as it look in this photo. But the real challenge was our footwear. Most of us wore inappropriate foot wear, including me.
Visiting the Mutitjulu waterhole was one of the things to do.  The stories were fascinating stuff. I take my hat off to  those who lived here thousands of years ago, and to those who still do.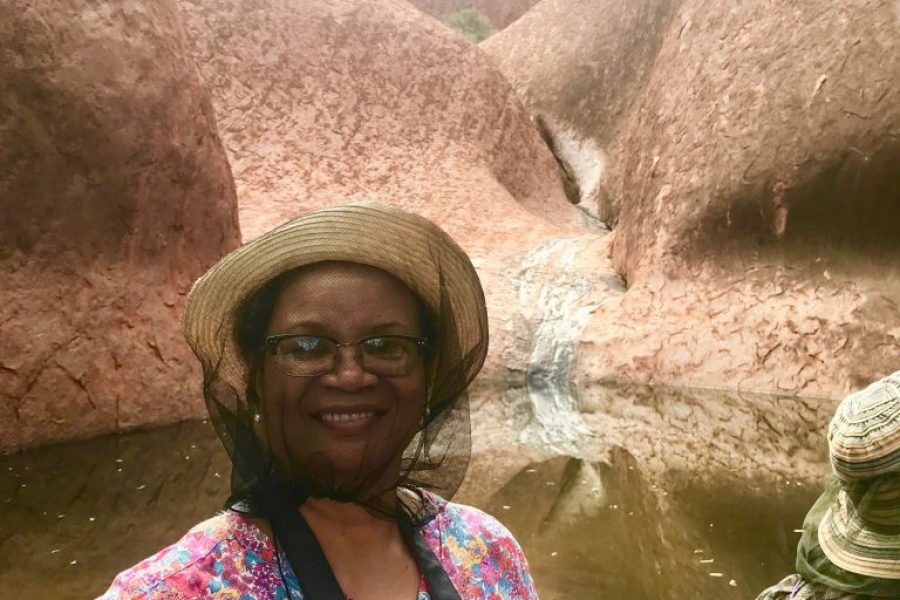 Yes –I am wearing a net over my head. We were advised to buy one in Melbourne to take with us when visiting Uluru as they were lots of flies that could be a nuisance. Most of us wore our nets but there were very few flies while we were there, maybe it was the wrong time of the year!!!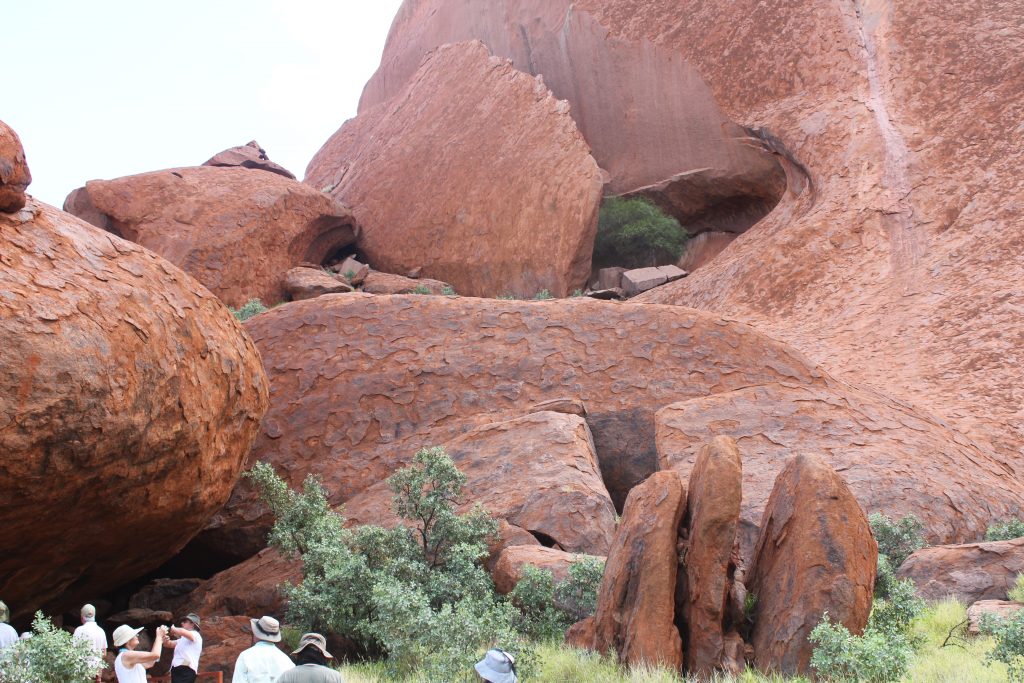 It was a very hot day. I suspect every day is a hot day in this part of the world! There was a shelter,  but nothing to write home about. It was nevertheless very welcomed in the heat. I mean it was hot, hot, hot. I found this wooden chair interesting so took a photo.  
We experienced some of the vastness of the Red Centre as the coach journey took eight hours – travelling through the empty desert. I became enthralled by the colour and formation of the clear blue sky and took lots of photos. The clouds seemed like they were carefully painted onto the sky. The clarity and colour of the blue sky as we drove through the red centre was truly amazing. I was in awe of Mother Nature and commend the Aborigines who live in this part of the world. The area looked inhospitable.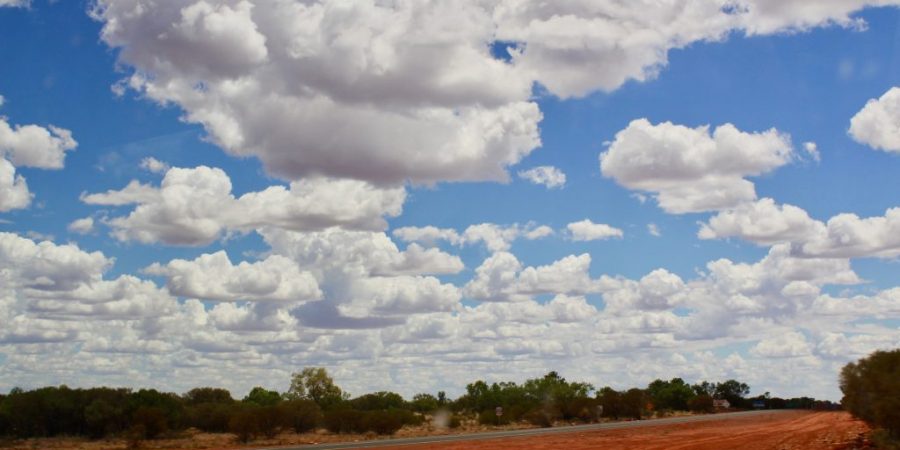 Leaving Uluru, we headed east through the amazing outback landscapes as we journeyed along the scenic Lasseter and Stuart Highways and made our way to Alice Springs. We learned about The Ghan – Australia's passenger train, one of the world's greatest rail journeys. It goes from the south to the north through the Red Centre and takes about 3 days!!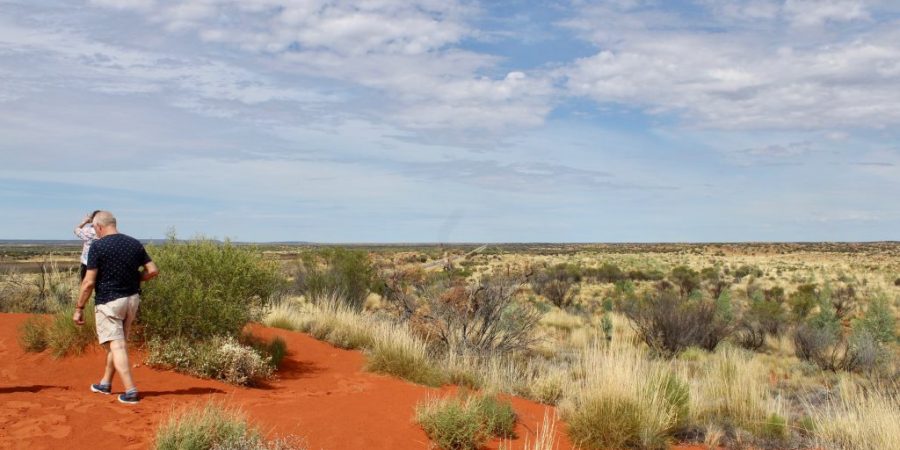 As well as Uluru and it surrounding area that we explored,  one of the highlights of the tour for me was trying out the exotic food of the Outback.  I ate the Australian's famous Wagyu beef as a steak. It was delicious and very reasonably priced.  It is very expensive in the U.K..  I also had crocodile tail, emu sausage and kangaroo steak!! Yeah I know, not for everyone. I'd never eaten or cooked these types of meat before so it was kind of a challenge even for me!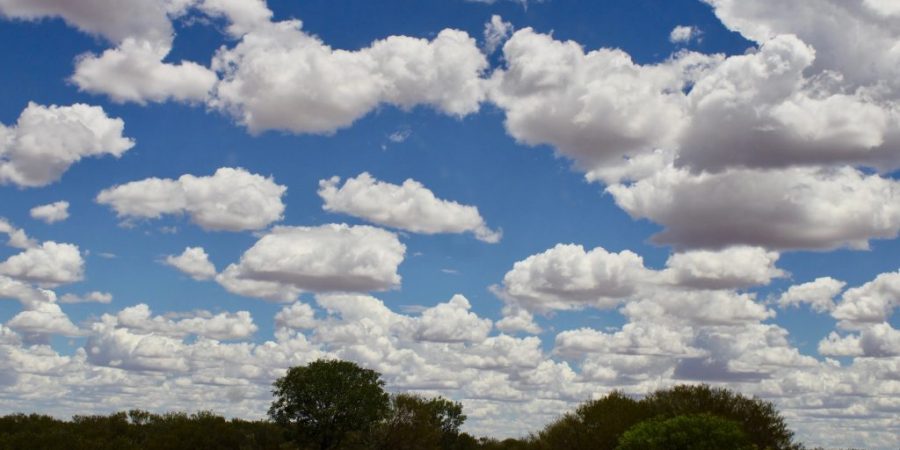 Going to Australia's Red Centre is not a place to go as a single destination but best combined with visiting other places and sightseeing.   Local companies offer various activities  including tandem skydiving, helicopter ride over Uluru and the Olgas, walking tour around the base of Uluru, bike ride, and even Segway. And of course BBQ and dining al fresco. I must say that none of these activities appealed to me. There are other places, better some would say to do them than here. 
 I was surprised that the visit to Uluru and Kata Tjuta  was such a surreal experience for me.  I guess it was because of the history and being a sacred place.  There didn't seem to be enough time to take it all in.  There was,  however,  enough time to see and do what was actually there.  My lasting memories were that of the clouds, the blue sky against the red landscape; the vastness and the emptiness, as well as the mystery about the animals and people who lived in this part of the world.