Floating in the Dead Sea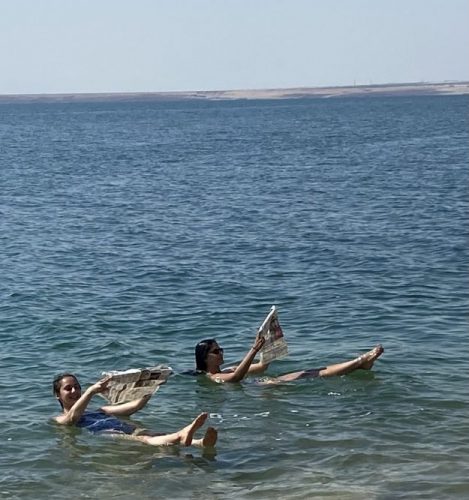 The Dead Sea is located between Jordan,  Israel and the West Bank.  It is said to be the lowest point on earth – at over 400meters below sea level and 360m deep.
It is a tourist attraction because of the unique experience of floating in it.  The sea is buoyant because of its high salt content, around 29%. It is called the 'Dead Sea' because nothing can live in it. 
The Dead Sea can also be accessed from the Israel side. Our guide informed us that the sea is shrinking and he believed that within 25 years, there will be nothing left but salt granites- frightening thought!

We were not warned that to reach the Dead Sea, you have to go down quite a lot of steps from the resort. It was a very long way down! And some people are put off by this, and swim in any of the many infinity pools. I had to sum up my courage to descend. I was there to experience floating in the Dead Sea so I must. I was not daunted by the fact that I had to climb those stairs back to the resort!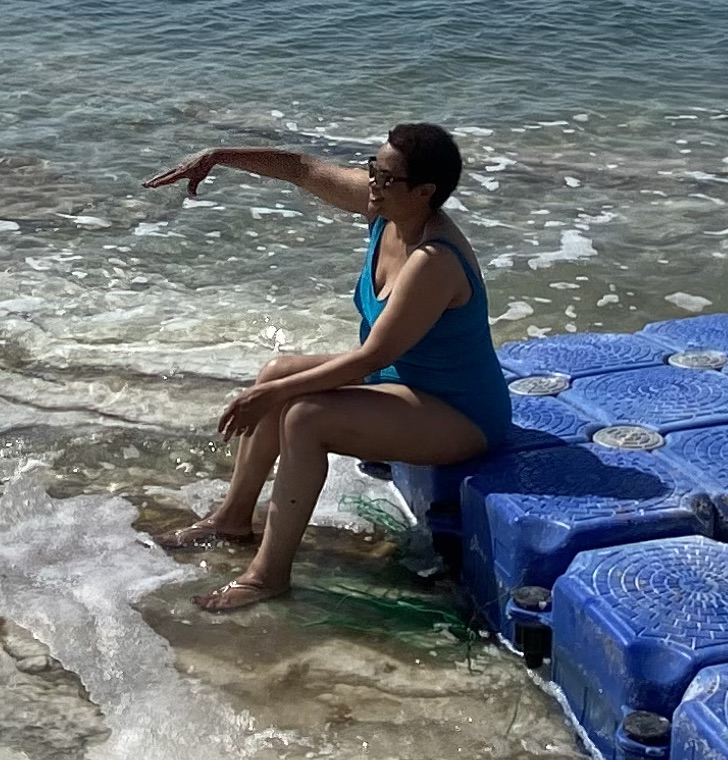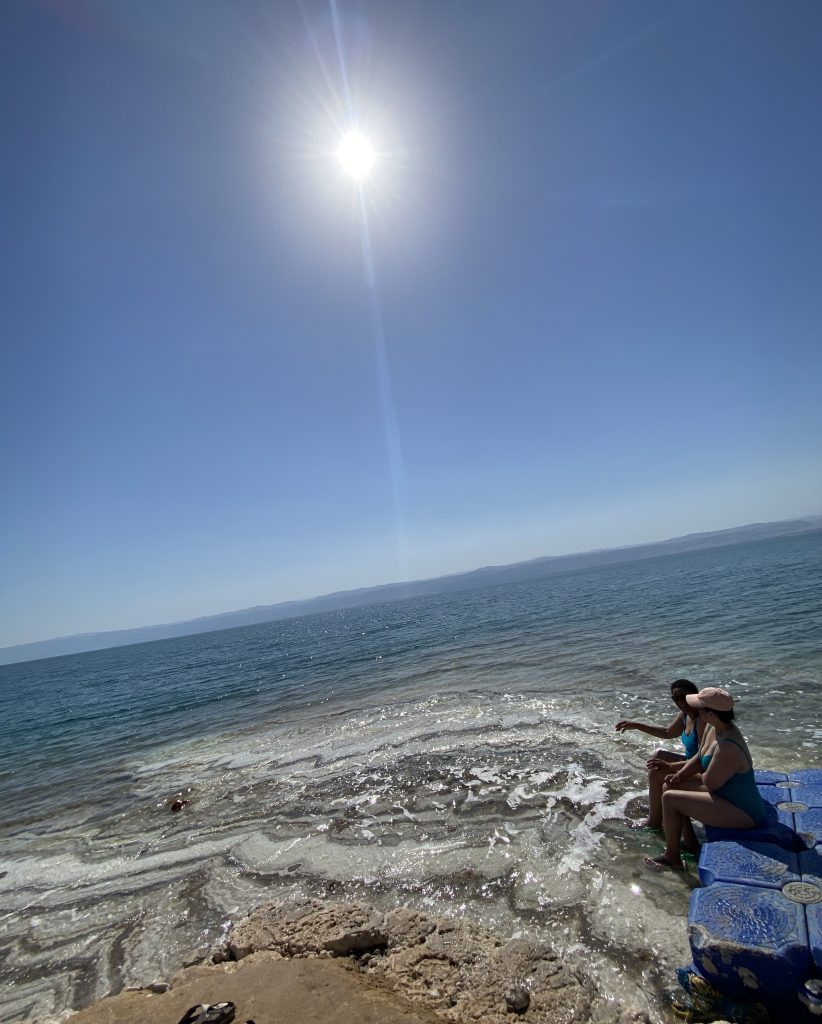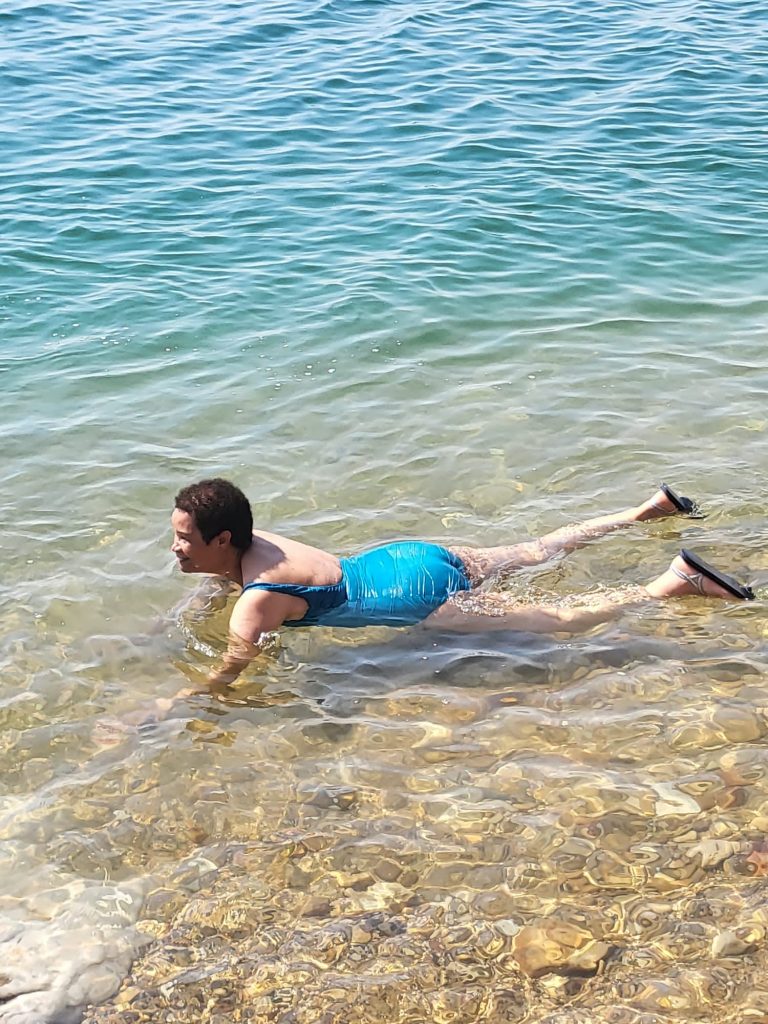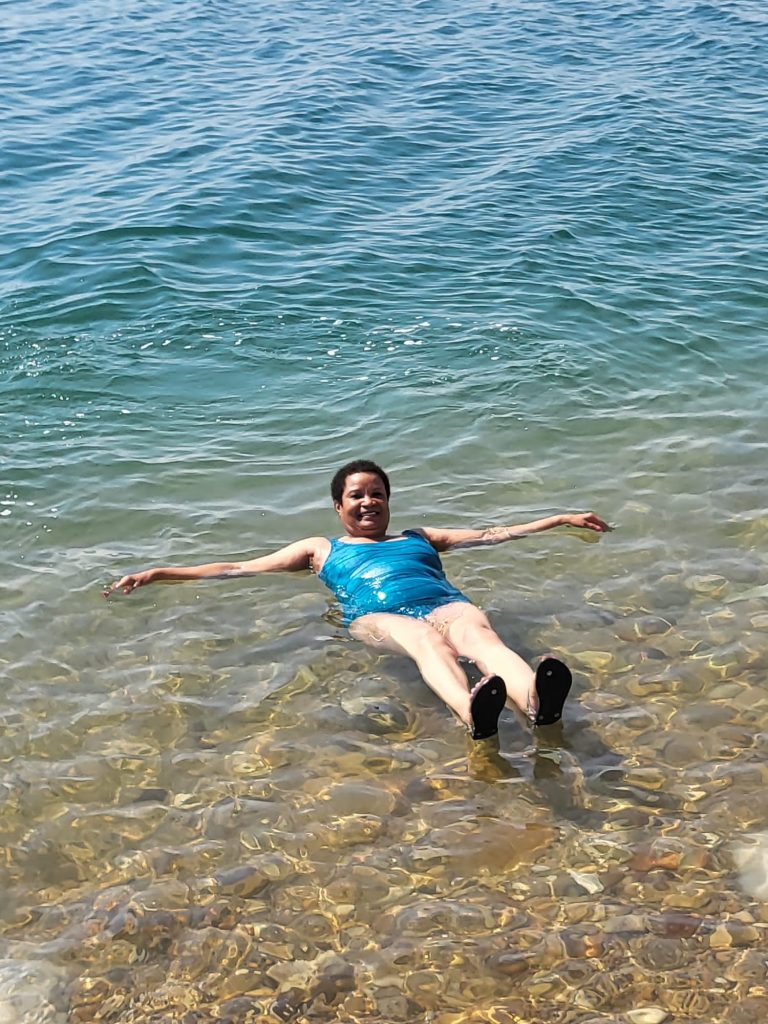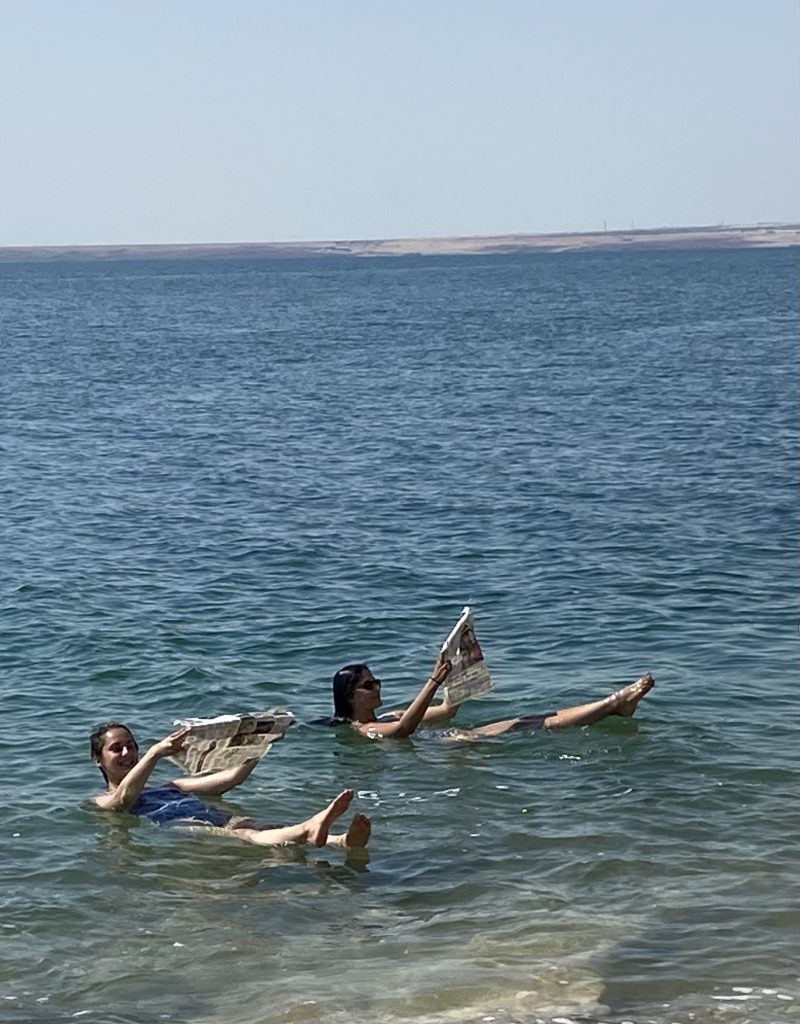 This is my favourite photo of the trip to the Dead Sea. One of the unique experiences that is widely reported is being able to float in the Dead Sea whilst reading a newspaper! These two beautiful ladies proved just that- amazing!
I am non-swimmer but I floated in the Dead Sea effortlessly which was a fantastic experience. You too can do the same.