Snorkelling – Red Sea, Hurghada, Egypt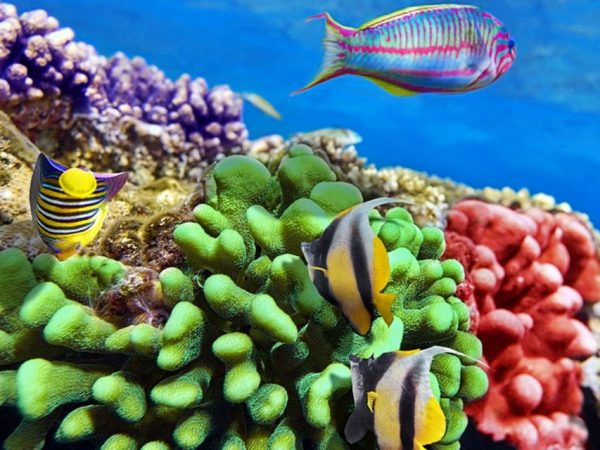 The idea of wearing a mask, a tube and a pair of swimming fins that will open up and enable you to see life under water fascinated me. I remember that when I asked my daughter  about snorkelling, she bought me "Finding Nemo" video and told me to watch it! And that it would give me a pretty good idea of what to expect. So I  watched the video and thought, that is not real. It cant be that beautiful under the water! But I was wrong. 
There are a number of places around the world that are considered 'best for snorkelling";  places such as  the Caribbean, Mexico, Seychelles, and the Maldives. There are equally  several places in Egypt to snorkel, and these are just as famous due to the reefs' diversity and abundance. The corals in the Red Sea are considered amongst the healthiest in the world making Egypt a top destination for sea and ocean lovers and a snorkelling paradise!
 I headed to Hurghada on holiday to try snorkelling as "once in a lifetime experience".  Just to share with you, `i cant swim and I have never snorkelled! And I had never been to Hurghada though I had been to Cairo and Luxor. 
I travelled independently to Hurghada and booked a day trip locally. When I told the Tour Operator that I had never snorkelled, he paired me up with a very handsome young Egyptian man, on holiday, and who had also never snorkelled.  I'd wondered what Tour Operator was thinking. One would have expected being paired up with an experienced person not a novice like me but I didn't question it. I went with the flow. Actually, I thought it would be great fun and an experience! The young man spoke very good English.  He seemed very confident and excited about the trip.
The boat trip to the location was very lively and party atmosphere. There were lots of Russians, nouveaux riche as I recall, and all they did was drink; vodka of course. I enjoyed the trip which took about an hour and half to the designated place. It was also very close to a sandy, beach type island right in the middle of the Red sea. Lunch was provided and plenty of water to drink. It was a great atmosphere. 
I was given all the gear and given safety instructions as well as how to breathe through my mouth. I actually didn't understand the concept of breathing through my mouth. It was rather alien to me. I soon found out why it was important to do so.  
When it was time, my stomach started to knot up and the adrenaline was very high. I was excited and yet nervous. I summed up my courage and thought you can do this. I jumped into the water and followed the guide who asked me to look down. It was then that I lost control, and gulped several amounts of water and flapped my arms around a lot. The guide came over and calmed me down, suggesting that I breathe through my mouth and not try and breathe through my nose. This really was a challenge but I was determined to crack it. Having had a quick glimpse of what was under the water, I had to see it again. It was magical.  To me, it was amazing. I had never seen so many beautiful and colourful corals and fish. It was awesome. It was like I was watching a TV programme. I was so mesmerised by it all that I drifted away from the designated area and didn't realise it. And when I finally looked up and realised it, the panic set in. I was quickly rescued and told it often happened with beginners like me. No harm done.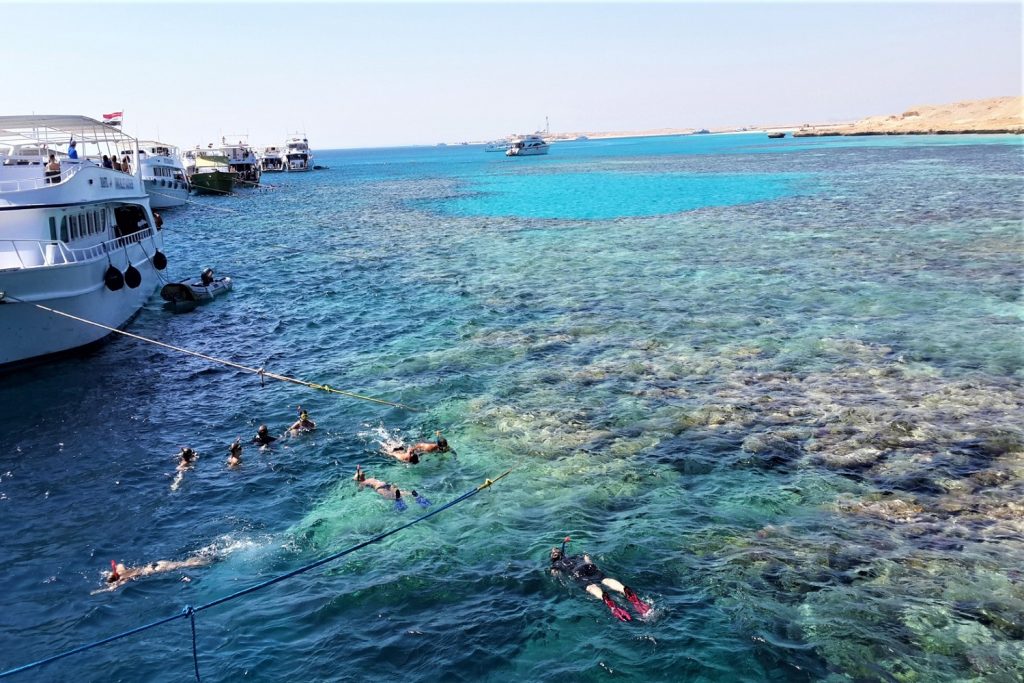 I wanted to go back into the water again and again just to watch "movie of fish and corals". One can hardly see anything when looking down onto the sea from the boat. But once you are in the water and put your head down, this beautiful world of living creatures come to life. It was like watching a television show. I was very surprised about the clarity and the vividness of the colours of both the fishes and corals. Magnificent. 
If you have never snorkelled, I would urge you to try it at least once in your life. I would also recommend the Red Sea in Egypt. I am not talking about snorkelling on a beach in Spain or anywhere like that. I mean snorkelling in crystal clear waters to see spectacular coral reefs and fascinating underwater world. It is an unforgettable experience. If I can do it, you can too.