Cuba – a country of "indefinable magic"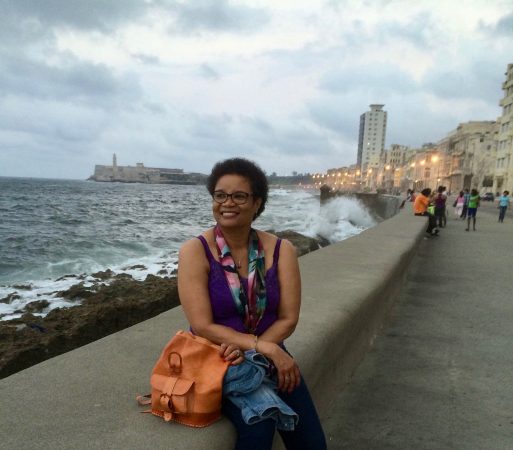 "Timeworn but magnificent, dilapidated but dignified, fun yet maddeningly frustrating – Cuba is a country of indefinable magic. "  This is how Lonely Planet describes Cuba. And say that the time is now to visit Cuba before things change! I wanted to experience the magic and feel the music and dance. I certainly did. Old Havana is the place to start to explore and the best way to do this is on foot. There are many alleys and corners, lots of cafes, clubs and cabarets. 
I found Cuba to be safe for solo travellers. Walking around Old Havana was a pleasure. I met lots of interesting people.  This lovely local Cuban woman did not speak a word of English but we became friends. She lived outside the city centre and we met every morning in the park where we both just sat and watched the world go by for an hour before I made my excuses and headed off to explore the city centre. 
People were very friendly and I was invited to join in a game of chess in one of the side streets on my walkabouts. In my exuberance, I think I might have said that I could play the game!! I lost miserably. But it was great fun. And they were very cool about it. 
Vieja Habana or Old Havana has been declared a UNESCO World Heritage. It is a beautiful city but it is in dire need of a facelift. There is  still evidence of poverty and neglect ,which is heartbreaking. But this has not dampen the spirit of the people.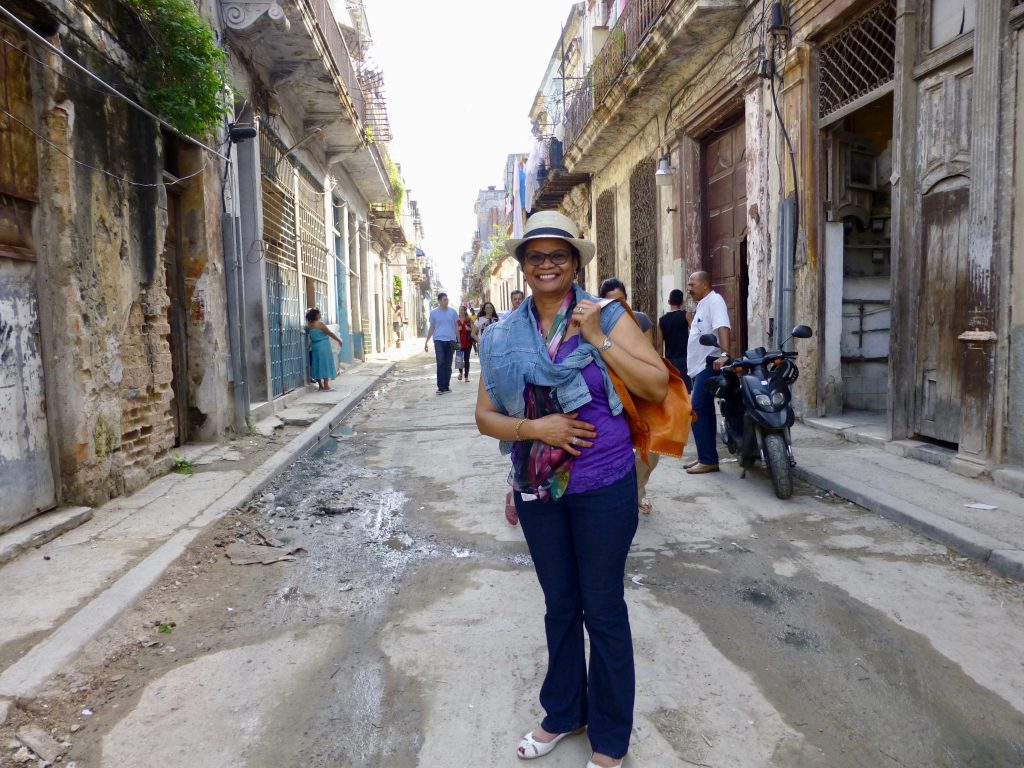 Plaza Vieja is one of the cool places to visit. The architecture is amazing – Cuban baroque mixed in with Gaudi -inspired art nouveau. It is naturally busy with tourists, It even has its own microbrewery.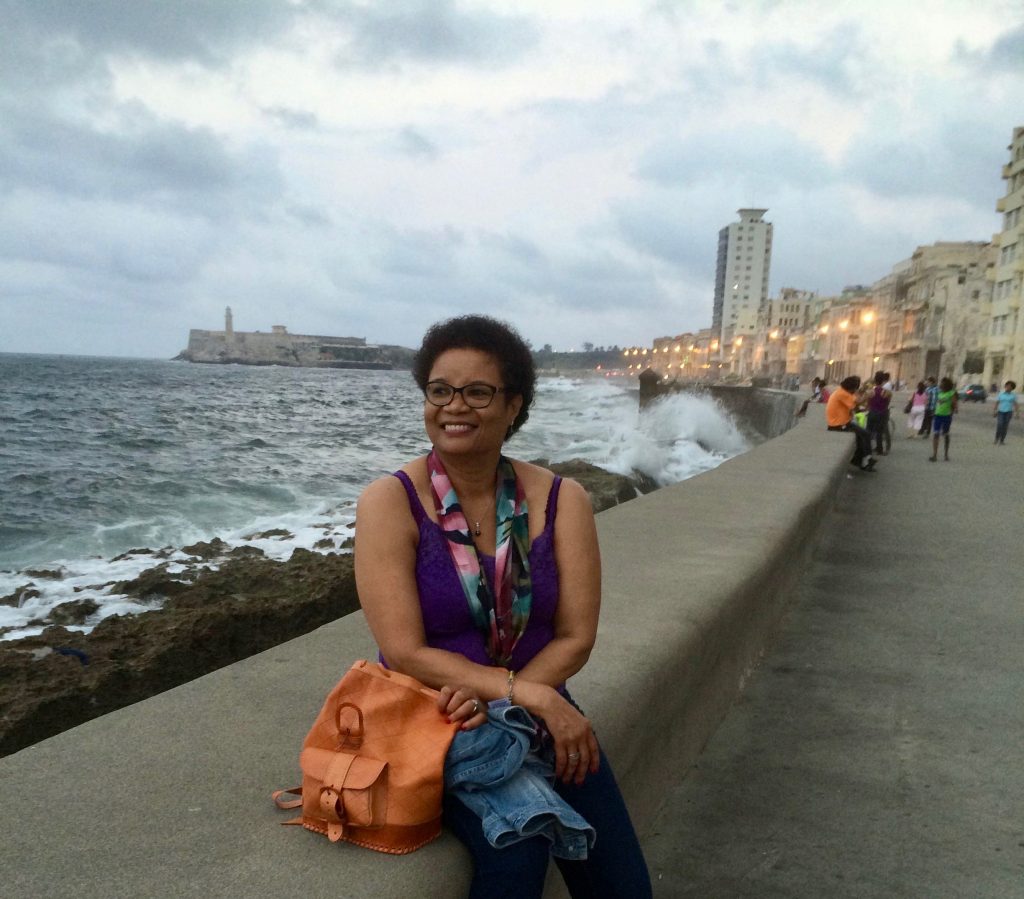 One of the top sights to visit is El Malecon, which is a 7 km drive. And if you are feeling energetic, you can walk along the sea wall.        El Malecon is  reputed to be "the world's longest sofa". Lots of local people come to meet there, date, reflect or just people watch. You don't want to be there when a massive wave crash over the sea wall!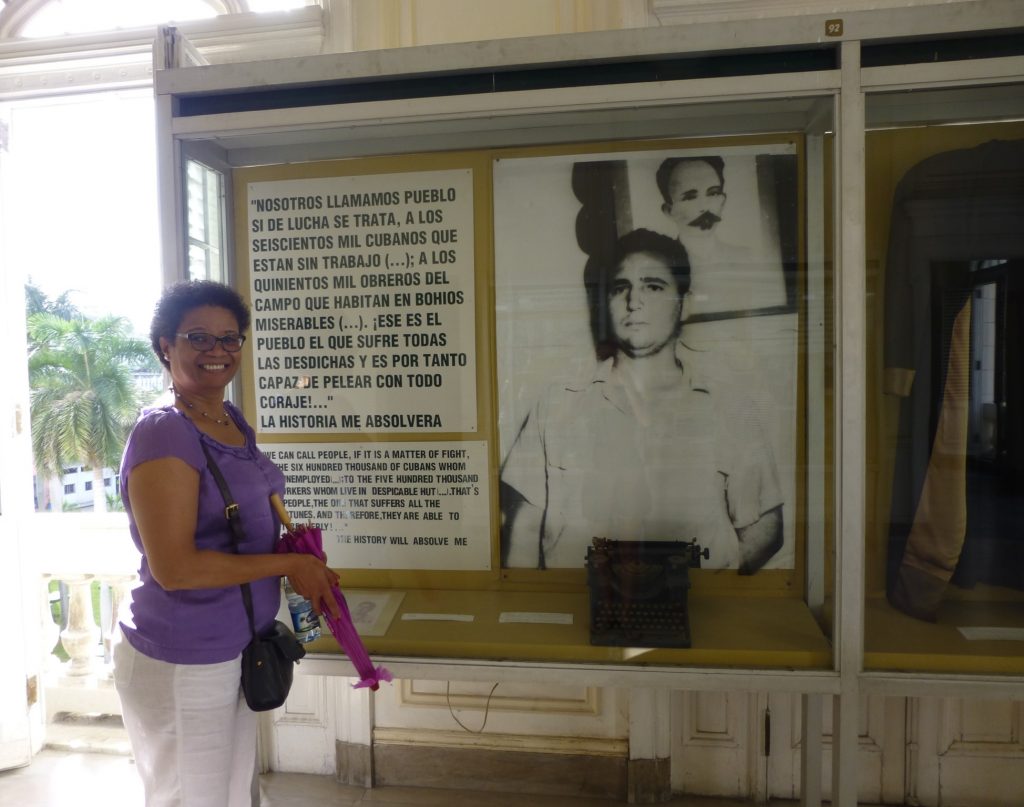 Museo de la Revolución  was somewhat of a disappointment. Although the information was provided in both English and Spanish, overall, it was sometimes scruffy.  I guess someone or the authority found it is difficult to present these events in the Cuban history, and made half hearted attempt to do so.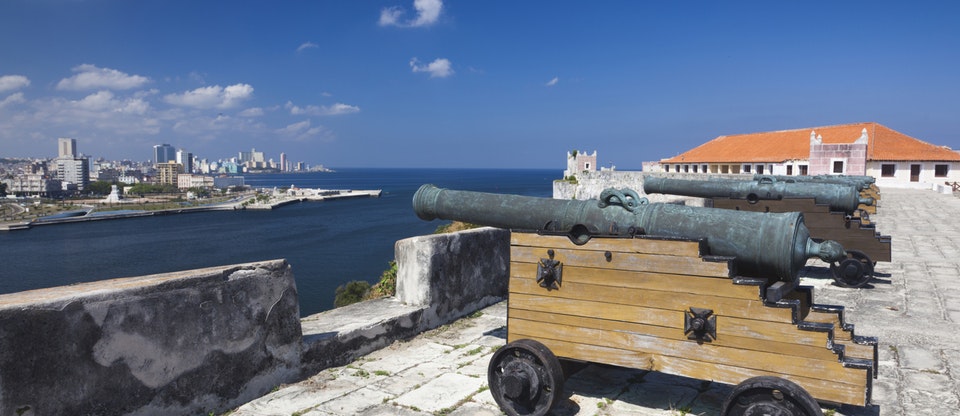 One of my new Cuban friends was keen to take me to see this very large fortress, and told me it is not featured highly in guide books but  very popular with the locals. There were indeed very few tourists. There was a nightly 9pm ceremony in which actors dress in full 18th century military regalia to reenact the firing of a cannon over the harbour. Entry is free to Cubans but there was a small charge to tourists. It was lively, with lots of things to do and see from  bars, restaurants to small museums, and we spent several hours there. It was certainly interesting and a good way to find out  a lot about the culture and to get the locals' perspective on living in Cuba.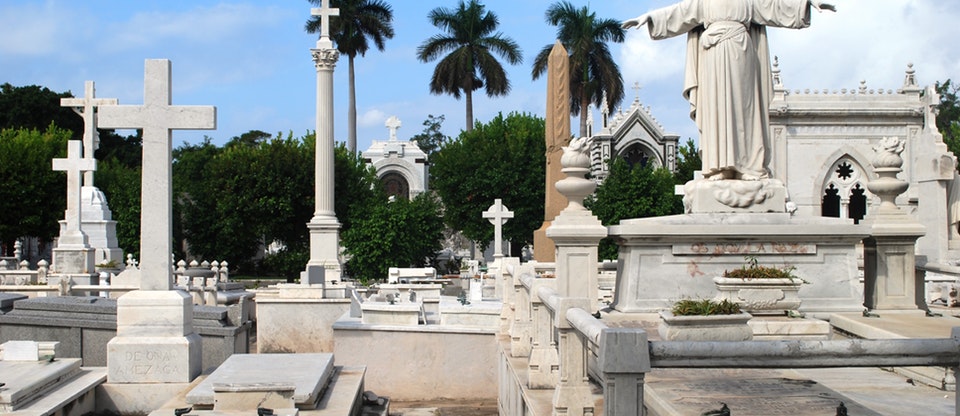 Necrópolis Cristóbal Colón
One of the most bizarre tourist attractions that I have ever been to was this cemetery. It is Havana's main cemetery and a national monument. I couldn't believe that I was actually visiting a cemetery as an attraction; admittedly the marble statutes and religious iconography were striking. At the entrance, you can buy a map showing the graves of important and famous people and a sort of walk through Cuba history.  Although it was not eerie, I don't mind admitting  that I did not hang around for too long. 
There was no way I could  miss seeing the world-famous Tropicana, a Las Vegas style cabaret show. I was lucky to get a ticket (via my hotel) and made more new friends (mostly tourists) on my table.  The show was amazing. It was colourful, it was lively, it was fun and magnificent.
Unlike Havana, there is not much to do in Varadero other to relax and enjoy the sea, sun and sand. That is precisely what I did. And of course, I drank lots of Mojitos. Until I arrived in Cuba, I had not drank Mojitos. I enjoyed the beach and all the hotel amenities, and made more new friends, mostly Americans.
I loved Havana – the cafe culture, the music and dance. There was lots to see such as Hemingway Museum and ballet, but I did not get to see them all.  I am told that some of the best dance companies and ballet schools are in Havana. 
If you are looking for an authentic city, still unspoilt by influences of the big chains/companies, lively, infectious music and dance, beautiful people, then head to Cuba. But look beyond the fact that it needs a 'face lift'.