Wine tasting in Bordeaux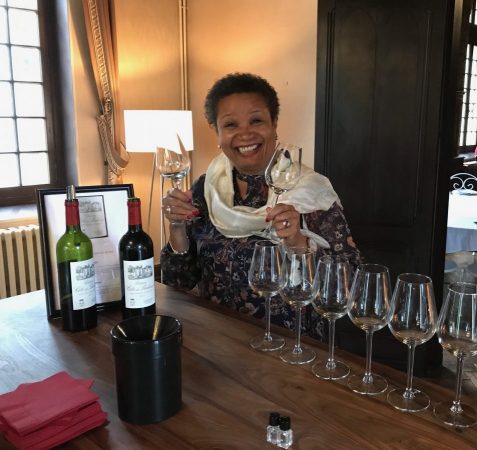 If you are a wine lover, wine tasting in Bordeaux is a must. You will be spoilt for choice. And if you combine wine tasting with gourmet chocolate and cheese, you will be in heaven!
Bordeaux is a beautiful place to spend a few days doing what you enjoy most – food and wine. You will love it. I did. I will happily return for another short break.
I booked wine tasting tour  from the U.K and I didn't regret it. Both the city and the tour were excellent and they exceeded my expectations.  
Each day of the tour started with an overview of the wine regions to be visited together with the types of grapes, type of soil, wine making methods and so on. It was followed by tasting of a bottle of wine from each of the three regions that was discussed. And we were asked to compare and score, and talk about what we thought.
The wine tours were excellent too. I visited six in total in two days including the famous ones like St Emilion  and Margaux. 
The chateaux were very beautiful both inside and out. 
Each Chateaux did a presentation specifically on their own wines including their specific type of grapes and soil,  and talked about what set them apart from the other hundred of wineries in the region. I was surprised to learn about  'blending'.  This is about the percentage of each type of grape used to produce the wine.   For example – Cabernet Franc is grown specifically for blending with Cabernet Sauvignon and Merlot to produce Bordeaux. The percentage varies according to each chateaux and the type of wine they are wished to produce. Each presentation  was followed by a tour of the vineyard and the wine cellar, and of course tasting of their wines. 
I did a walking tour of the city centre as part of the wine tasting tour that I had booked. We spent two hours walking around the famous sites in the city centre. Walking along the promenade by the the Gironne River is very pleasant.There were lots to see.  The architecture and, of course, history are both interesting.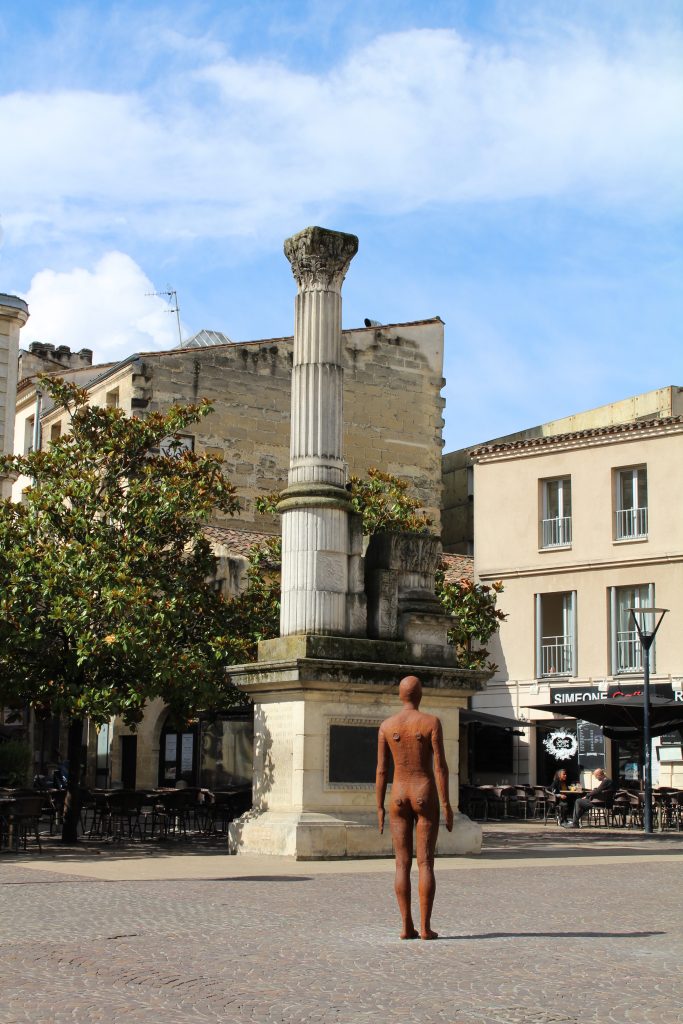 The reflecting mirror in the La Place de Bourse is one of the "things to do or see" in Bordeaux. It is kind of cute and exciting. And naturally, it is very popular with kids. It is one of the places to visit. 
Getting around the city is easy and straightforward. The tram takes you to the important places like the Cite du Vin which is a "must see".  It is a beautiful building inside and out and lots to do do and see inside. 
The Cite du Vin was very interesting and interactive.  I think getting visitors to smell and try and guess the different notes in a wine was a neat idea. 
I spent several hours learning about wine particularly about the smell and taste.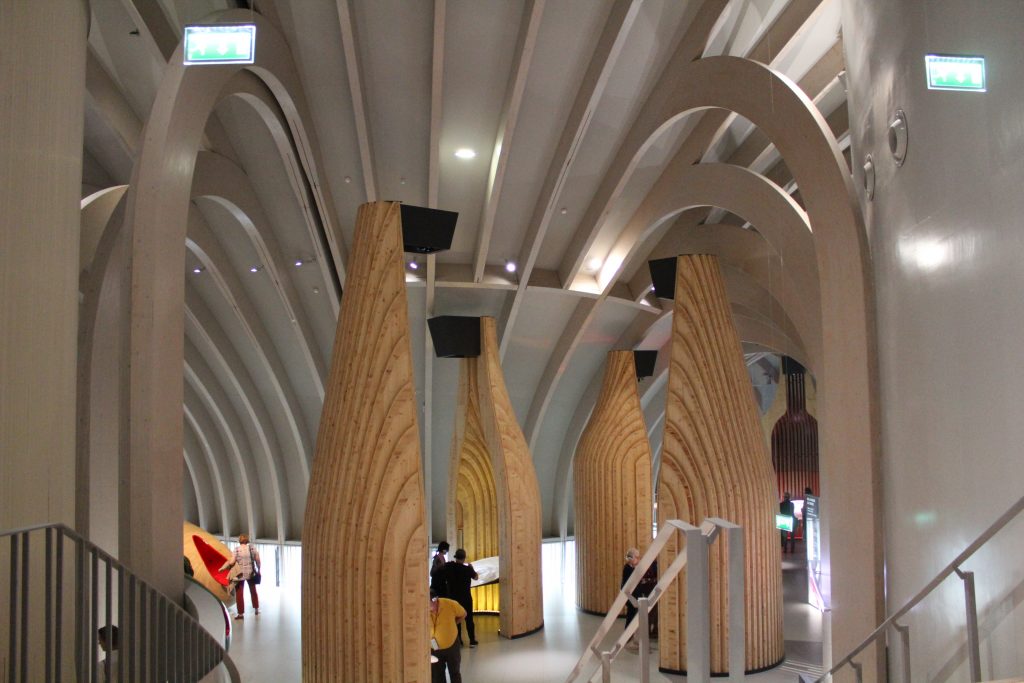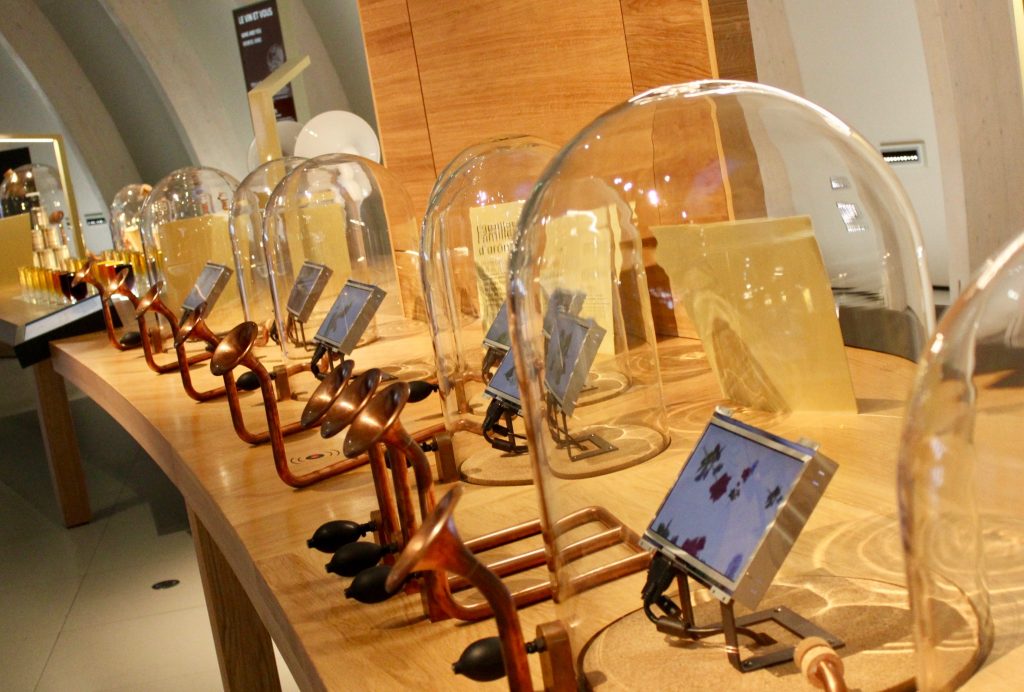 Naturally, there is huge selection of wine to taste and of course to buy.   I found lots of wine that I liked, and tasted quite a few on the wine tasting tours. 
 I was attracted to this wine in particular from Georgia in the Cite Du Vin.  I was surprised to learn that Georgia made wine. It was lovely and I wanted to buy some but regrettable I couldn't because I had travelled with hand luggage on budget airline! 
I must admit that I am  a wine enthusiast and a fan of french wines.  My favourite wines are from Pessac Leognan, Haut Medoc and St Emilion regions in Bordeaux in France. Everyone has a favourite region or country. What's  yours?