The Great Mosque of Xian, China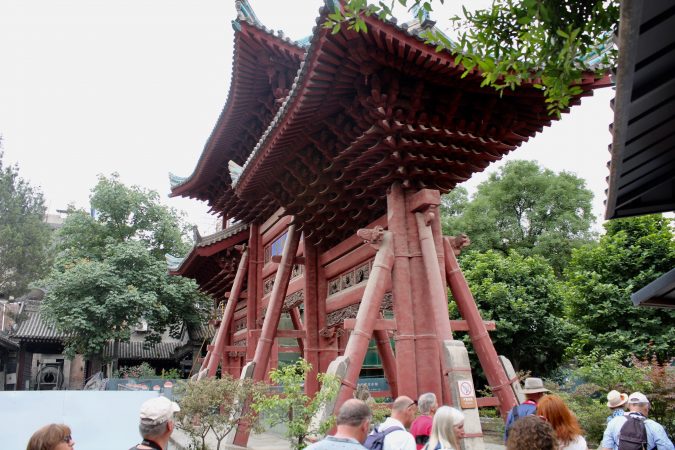 I am fascinated by a number of things but none so as  The Great Mosque of Xian. It  is included in UNESCO Islamic World Heritage list and was built in 742 AD during the Tang Dynasty.  Located in the Muslim quarters, the Great Mosque is China's largest and most renowned  Mosque. 
The Great Mosque is a complex courtyard, all linked in a single line so you can almost see through from one end of the courtyard to the end, but each part designed differently.  And they must have served a specific purpose as some point in the past.  
It was a tranquil place and one that felt like a  special place. It is still an active place of worship as well as a tourist attraction. What struck me most was the tranquility. It felt like there was a blanket of silence around the place, shielding it from the hustle and bustle of the outside world of the Muslim Quarters. It was still, quiet and surreal; it sent shivers down my back.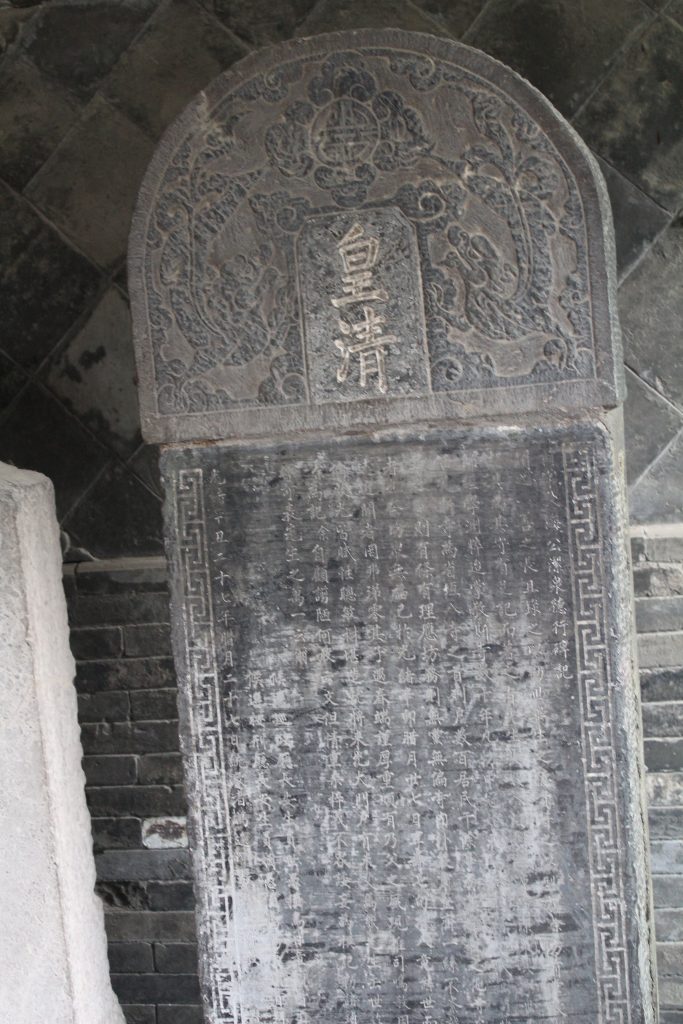 This stone was a famous calligraphic writings from ancient calligraphers. Don't ask me what it means!  All I know is that our guide was keen to point it out to us so I thought it must be important and took a photo. I don't think she knew what the inscriptions were either. It didn't matter. It sufficed to know that it was important and very old – I mean thousands of years old! And still standing, well propped up with steel. 
There was evidence of the various religious influences in the writings and architecture, over time. 
Now where there is food, be it street food or fine dining, mollywozhere! This is the Muslim Quarters within which the  The Great Mosque is located. On the one hand you have chaos and noise and crowd. And on the hand, within the walls of the Great Mosque, the most tranquil place that you could ever be in. And what beats me is how we could not hear the noise while within the complex of The Great Mosque. Unbelievable.