Dover, Kent, England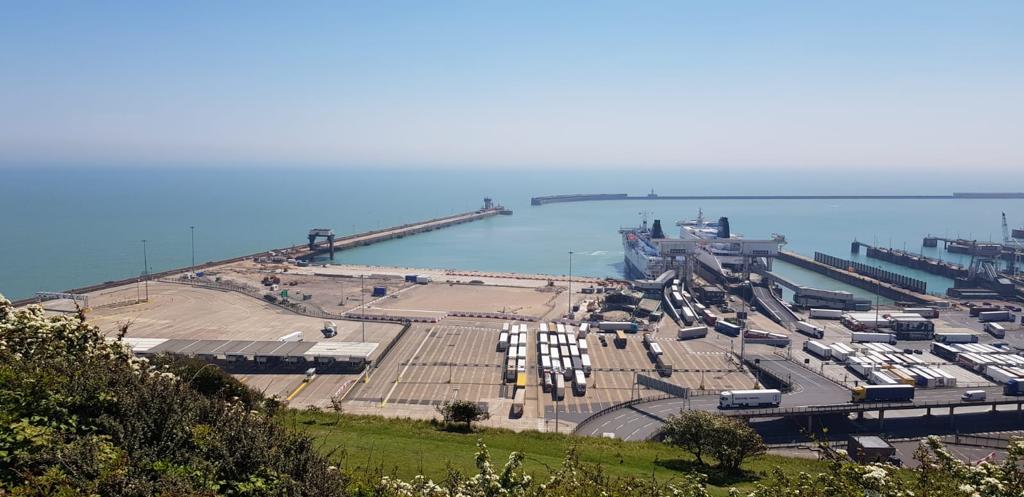 On the move again…. at last!
Dover is a coastal town and a major port for ferries to Calais in France. It is famous for its white chalk cliffs. Apart from the white cliffs, castles and countrysides, there is also a small pebbles beach.
My experiences
Walking on the White Cliffs of Dover
Enjoying ice cream in the National Trust Shop at the top of the Cliffs
Admiring the cross channel port and watching ferries going in and out
Dover Castle is a medieval castle overlooking the town and it is said to have extensive secret wartime tunnels. The Castle is run by the National Trust. We had booked our tickets online and well in advance. Unfortunately,  on the day of our visit, there had been a burst pipe which flooded an area of the building, resulting in closure. We we were directed to take a walk on the cliffs.  This was something that we had not thought of or planned. It turned out to be a very pleasant experience.
There is a public footpath along the top which led to the National Trust cafe and shop. The cafe sells a selection of hot food, sandwiches and ice – cream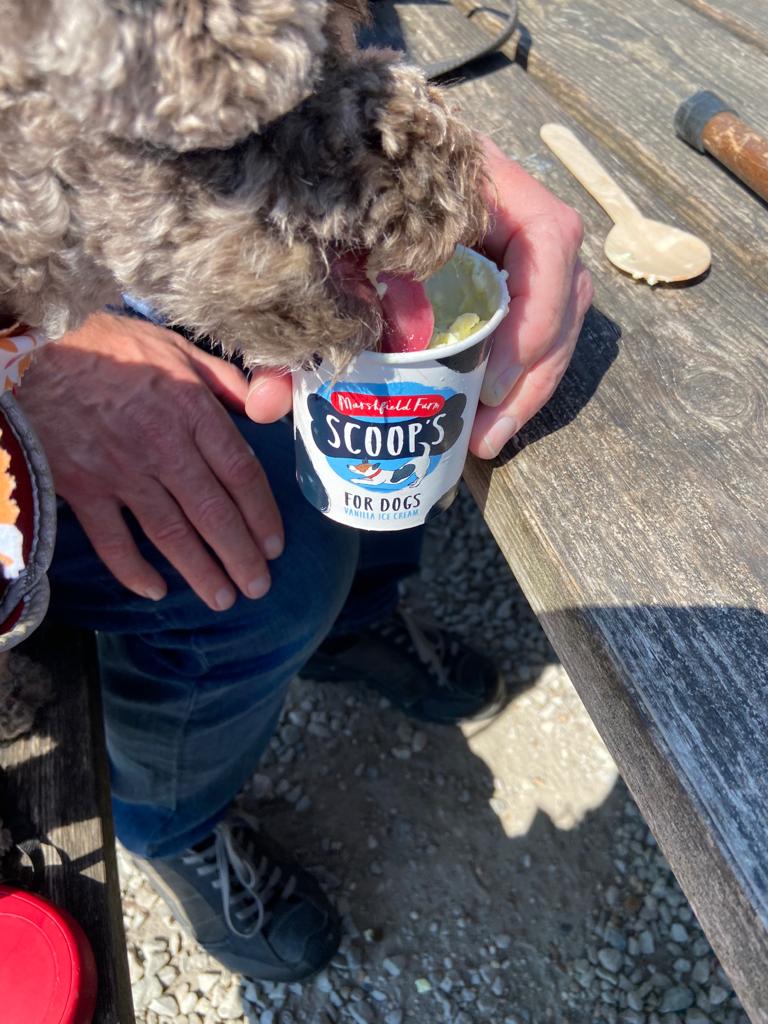 Now this is something I have never seen – a dog eating ice cream. It is not unusual, it is just that it was a new experience for me. And why can't man's best friend enjoy ice cream on a hot summer's day! 
I am sure it was a welcomed treat after the walk along the cliff tops. 
It is good to know that  purchases from the shop support the National Trust conservation work at the cliffs. 
When you mention Dover, some people immediately recall seeing the white cliffs from the ferry on approach to the Dover port. The white cliffs are undoubtedly striking and iconic. 
It was fascinating to watch these two gentlemen at the top of the cliffs, engrossed in their conversation about the movement and operation of the ferries in and out of this major port.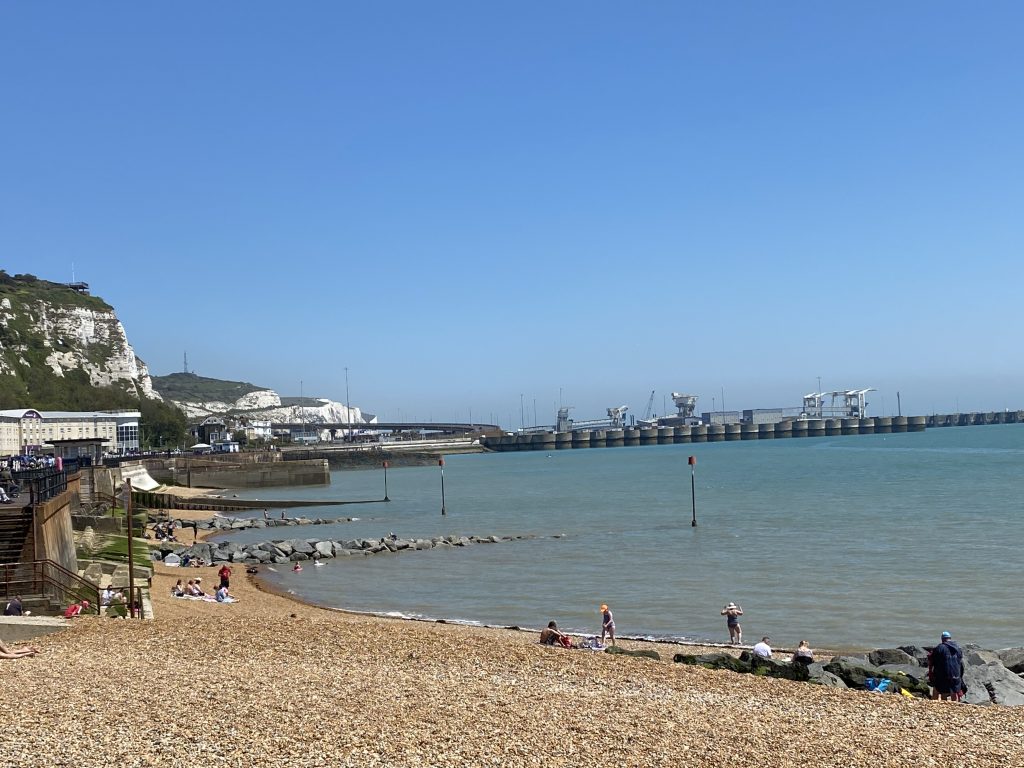 Mrs Knotts tearoom at the South Foreland Lighthouse
We had not made it to this quaint tea room on the cliffs top. I would have loved to have had tea and homemade cakes served in real china plates and tea pot, admiring the 1950s decor. I understand a speciality of this tea room is the traditional victoria sponge cake oozing with raspberry jam, fruit scones with cream and jam!! 
If you do visit this part of Kent, try and walk to Mrs Knotts tearoom and have some tea. It is the British thing to do!