Little Petra, Jordan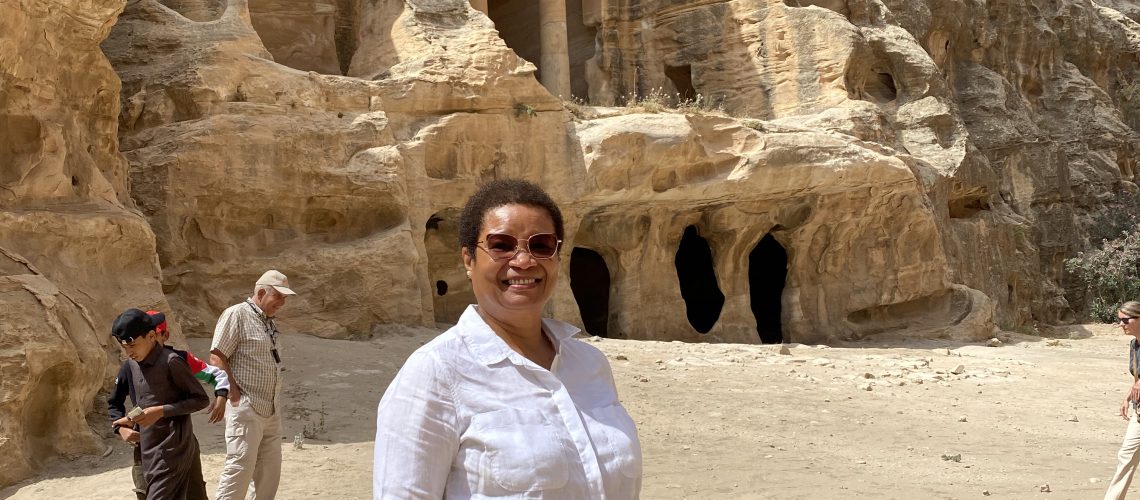 Little Petra is an archeological site located north of Petra. It is the lesser- known site of Jordan's antiquities.  The rock formation and carvings into the sandstone are similar to those in Petra but on a smaller scale.
Carvings directly into the rock face is not unusual and there are examples around the world. The Leshan Giant Buddha in China is one of such structures. 
It took us less than an hour to walk round the whole site and that included time spent stopping to listen to our guide talk about the river beds, water tanks and the Nabataeans architecture.
When asked about Petra and Little Petra, our guide said it is like comparing an ant with an elephant! He was right there. 
Our guide led the group up this staircase that when I attempted to start the climb, it was quickly evident to me that it was not going to be easy – lots of sand on the well worn and uneven steps, making it slippery and treacherous for me.  I decided not to join the group and waited on safer ground. I was pleased to hear that it was not worth the climb to see the almost non-existent mosaic in the chamber above. 
Water was certainly a valuable commodity at the time of the Nabataeans who lived here. They created a complex and ingenious system of water tanks to preserve water. 
The gorge is narrow,  2 metres wide, so camels are not allowed which was really helpful as the steps were quire treacherous. The sheer drop of the gorge on one side was frightening to say the least. 
Our guide had encouraged us to do the hike to the top – about 150 steps- which I did. Those of us who made the climb to the top were disappointed as there was nothing special to see. We did not think it was worth the hike..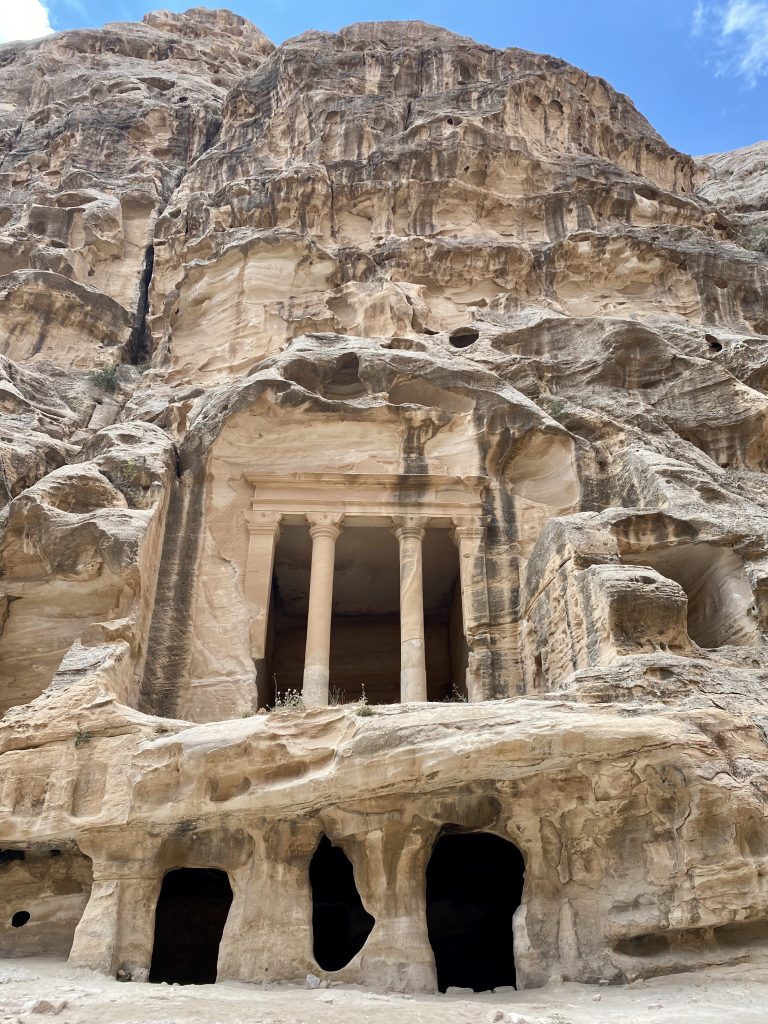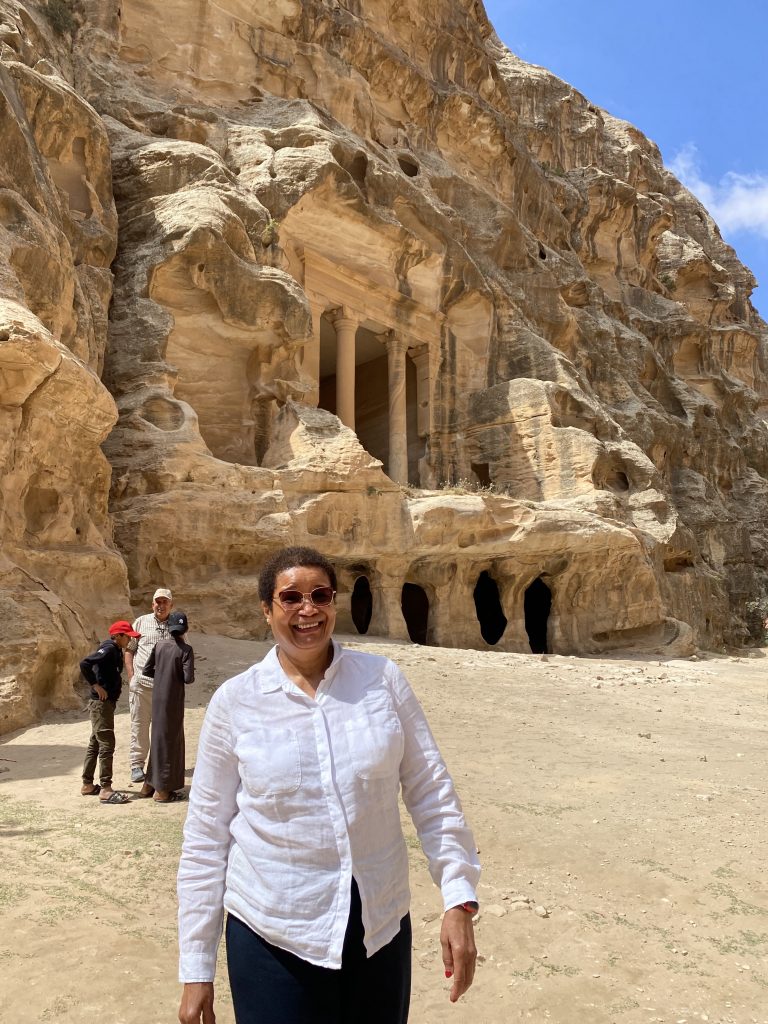 Was Little Petra worth visiting?
Some people will say yes. It is part of Petra's UNESCO World Heritage site and one of Jordan's famous, be it lesser-known, antiquities.
Overall, visiting Little Petra first before visiting Petra was an anticlimax by comparison!