Whitstable, Kent, England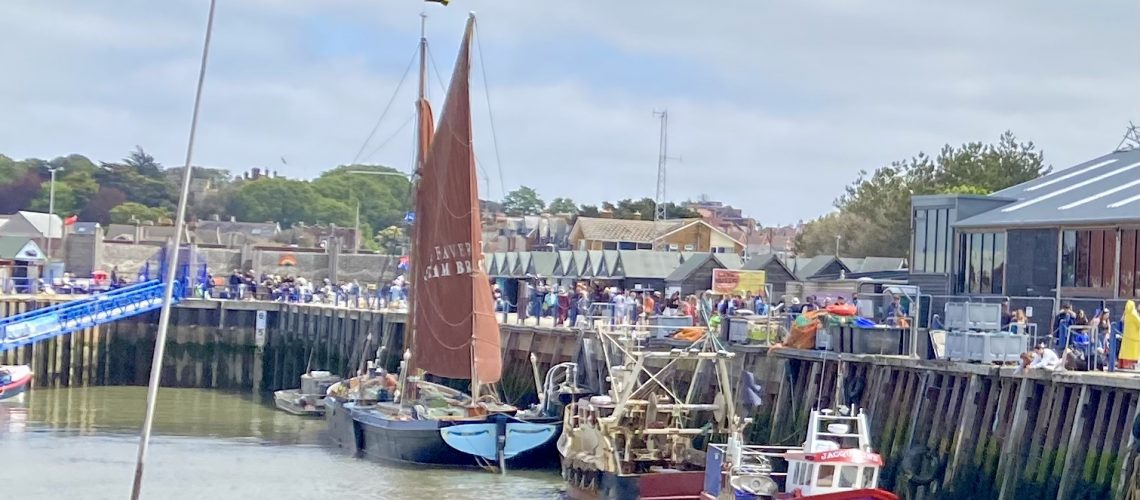 On the move again... at last!
Whitstable is an English seaside town in Kent, England. It is not far from London, about an hour's drive. It is great for a day trip. Alternatively,  combine it with a tour of Kent, the Garden of England.
The town is famous for its annual oysters festival. It is a seafood paradise. So  if you are a foodie like me, you will love it.
There is a small working harbour and lots of places to sample the seafood on offer.  The atmosphere is wonderful. It is quite relaxing and pleasant. No rush and just a leisurely stroll round, taking in the wonderful atmosphere.  
 You will also enjoy strolling down the high street with its independent shops. Again, no rush, just taking it easy.
Taking in the atmosphere of an English seaside town
Enjoying the freshest of seafood particularly the oysters
Watching the whelks and oysters fishermen at work in the working harbour
Strolling down the High Street and checking out the independent shops