An amazing day in Edinburgh, Scotland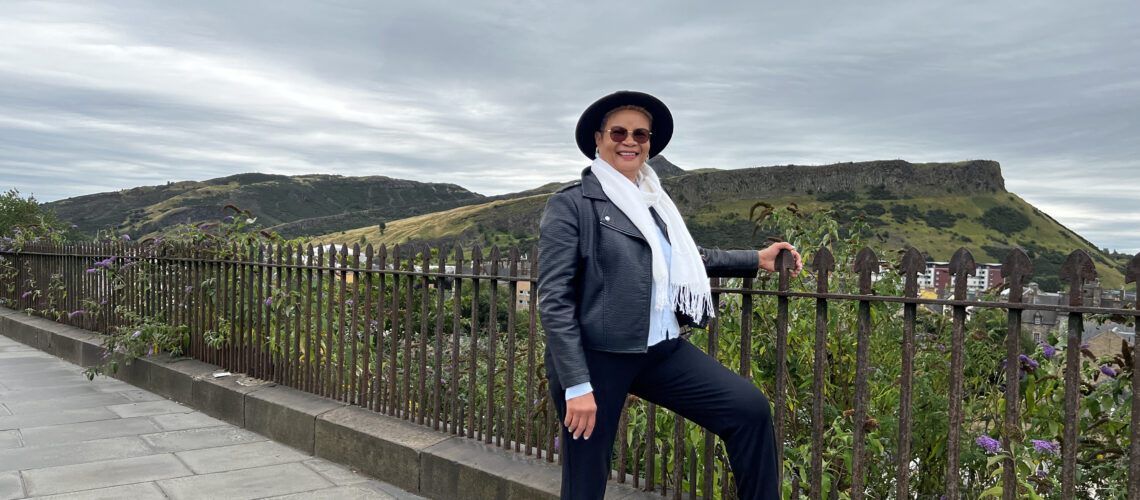 Edinburgh has been on my bucket list for a long time and when I found out that it was one of the places fo a shore excursion on my first ever cruise around the British Isles I couldn't be happier. It was the one place I had planned to spend the whole day visiting all the major tourist attractions – well as many as I could possibly manage. 
Edinburgh is the capital city of Scotland and it is located in the southeastern part of Scotland on the southern shore of the Firth of Forth.
The medieval Old Town and Georgian New Town are both UNESCO World Heritage Sites. Some of the top tourist attractions include Edinburgh Castle, the Royal Mile, Arthur's Seat, the Scottish Parliament Building and the Royal Botanic Garden.  The city also hosts several festivals including the famous Edinburgh Festival Fringe which is considered the largest art's festival in the world. 
We were all pleasantly surprised to be met by bag pipers as we disembarked from the tender. It was beautiful and we couldn't resist taking a video of it as we slowly walked pass.
Some cruise guests had bought the shore excursions and their coaches lined up waiting. I am quite adventurous and wanted to explore the city myself, which I did.
Getting to the city centre was straightforward. There were local buses waiting at the port. I bought the return ticket from one of the bus agents waiting around. The buses took us to Princess Street which is a very famous street right in the centre of Edinburgh.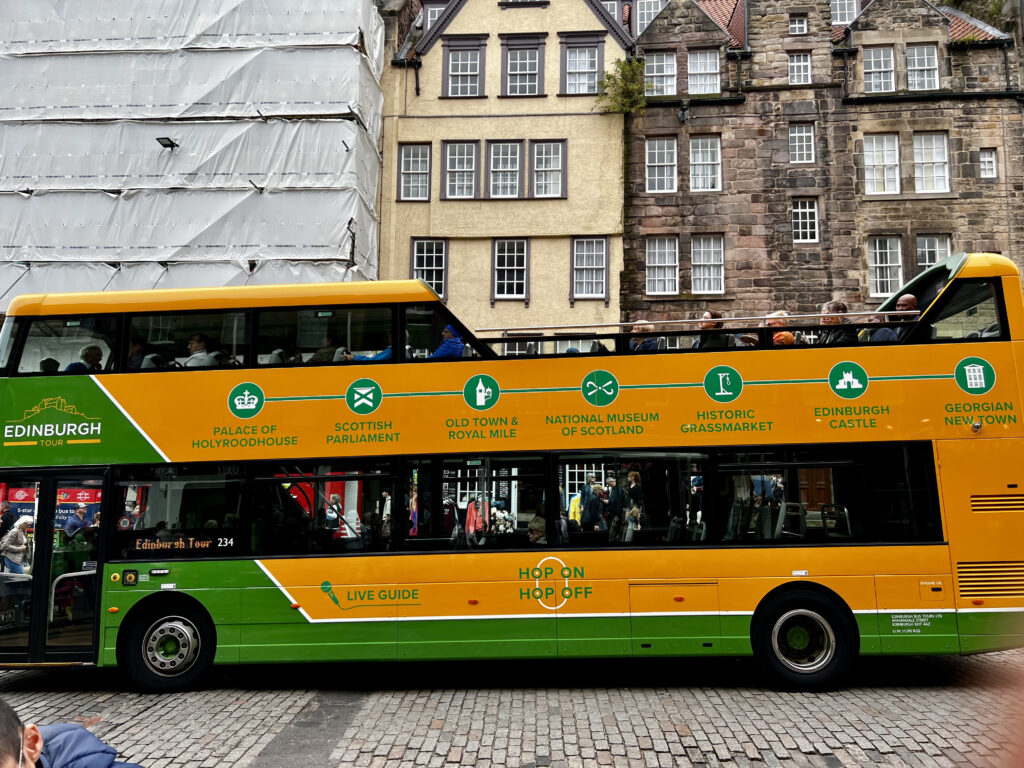 The famous Edingburh Festival was in full swing during my visit which was great. I had heard about it and had wanted to visit but it was always difficult to book accommodation and travel arrangements at reasonable prices. It was very busy – the crowds !!!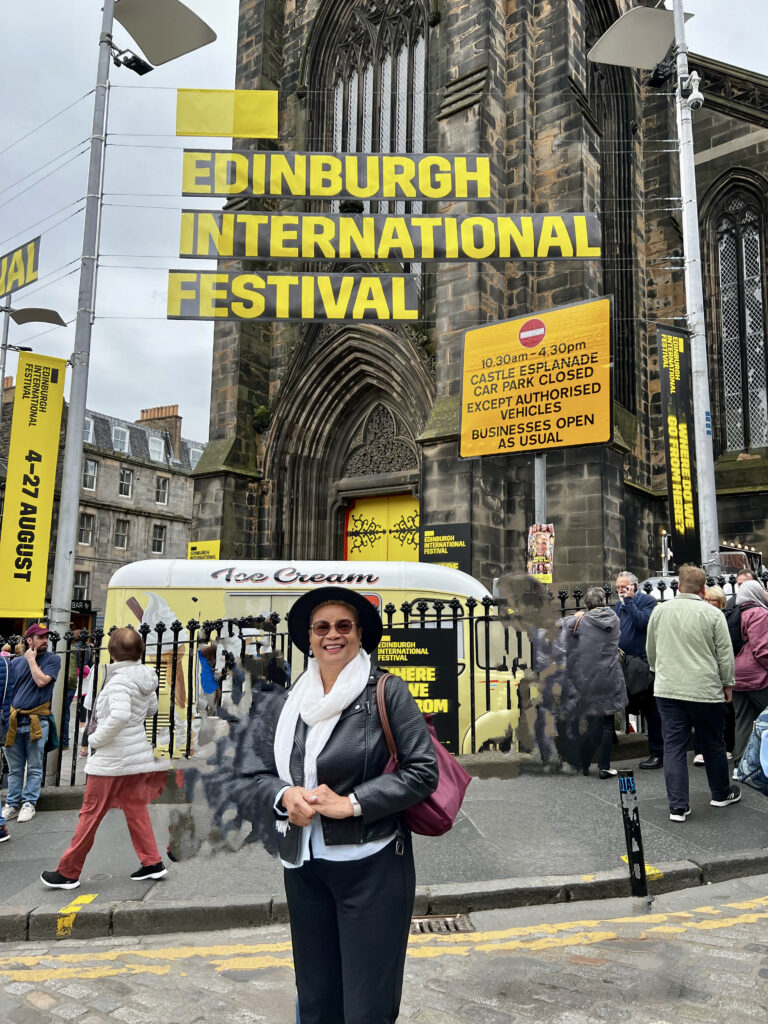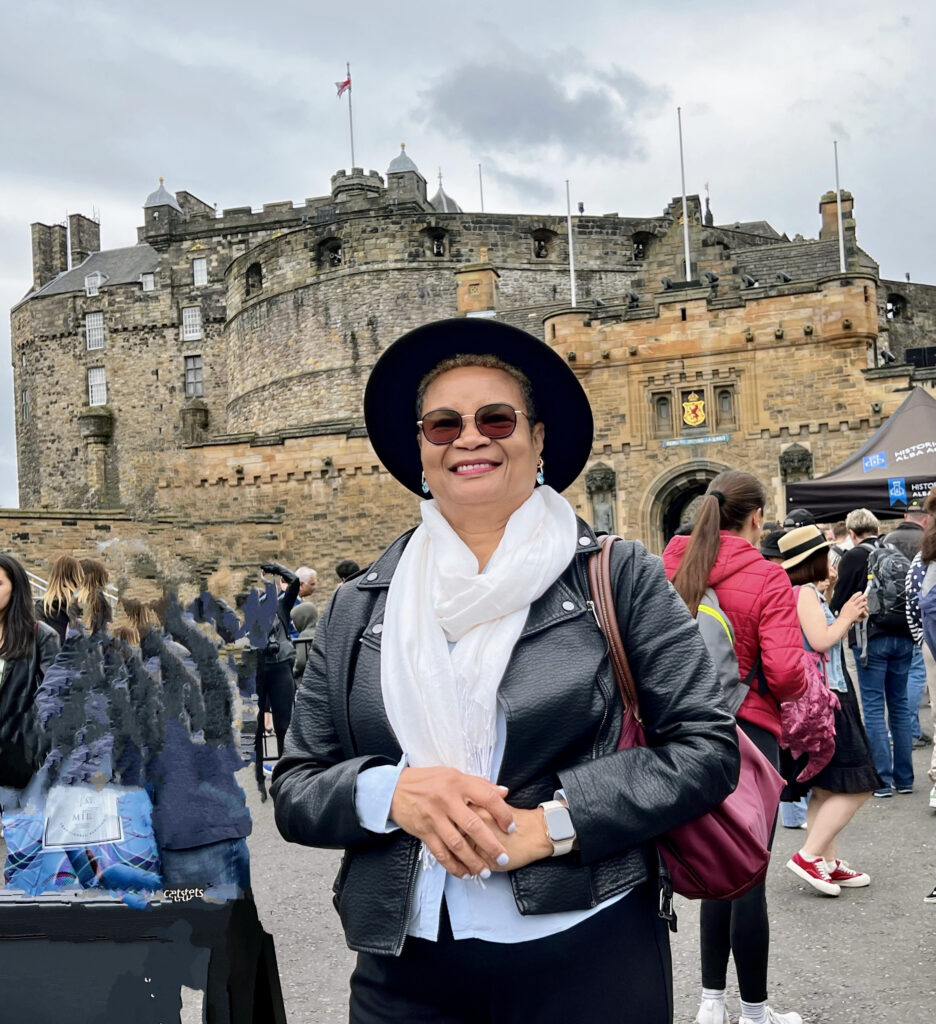 The atmosphere was great as lots of people gave out leaflets to tempt you to attend their Fringe show. There was no way I could possibly attend all of the shows that I collected the leaflets for.  I must have collected over a dozen leaflets! I was later told by a friend that the trick is to keep your hands in your pocket while you are there so your hands are not free to receive any leaflets! So now you know for future reference!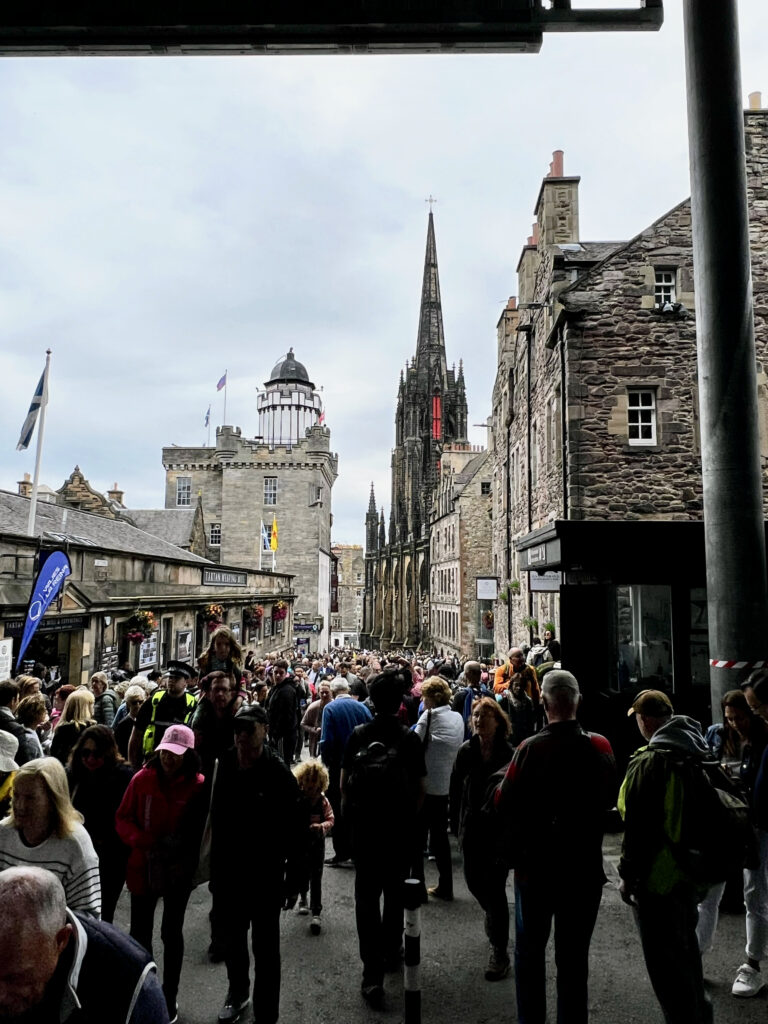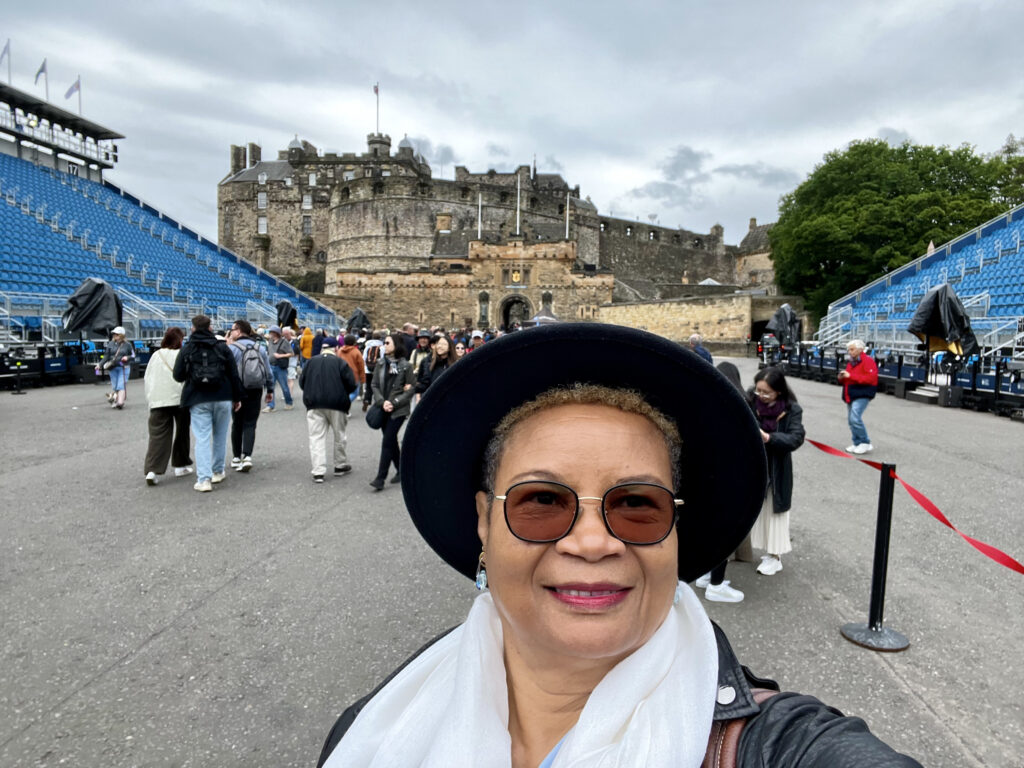 There were a mix of  shops selling quality and high end goods, as well as tourist shops selling cheap souvenirs, on the Royal Mile. It was really interesting to see the large number of American tourists who bought  Scottish merchandise, and lots of it, sparing no expense!
Close is the Scottish term for an alleyway or narrow street between buildings, commonly found in the Old Town area of Edinburgh. These narrow passageways have a rich history and are full of character and charm. Many of them have fascinating stories to tell about the people who used to live and work in the area.

Walking down the closes in Edinburgh is like taking a step back in time. Some of the closes are home to some of the city's oldest buildings, dating back to medieval times. While some of them are narrow and dimly lit, others are wider and spacious, with colourful storefronts and street art.

Exploring the closes is a must-do for visitors to Edinburgh. It's a great way to discover the city's hidden gems and experience the unique character of the Old Town. The Royal Mile is home to many of the most interesting closes, including the famous Writer's Museum, dedicated to the works of Robert Burns, Sir Walter Scott, and Robert Louis Stevenson, all of whom are connected to the city.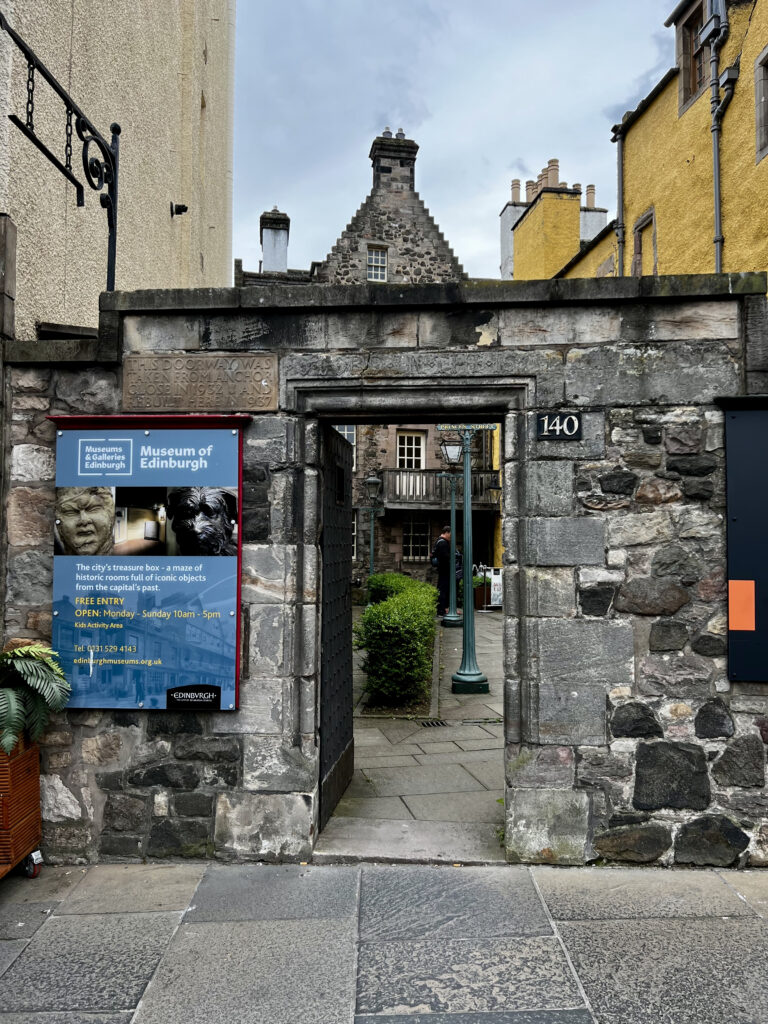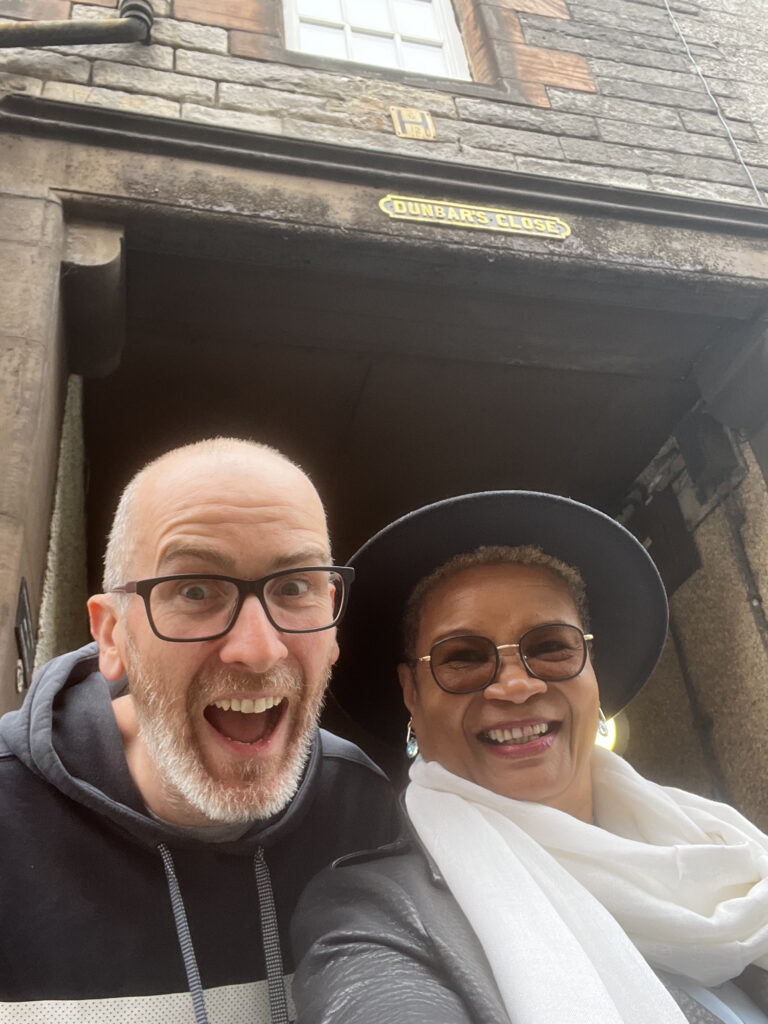 Dermot took me to see a garden on the Royal Mile that is often missed by tourists- a hidden gem! It was accessed via one of the Closes – can't remember the name! It was a a beautiful, calm and relaxed garden. There were very few people around. We strolled round and enjoyed the tranquility.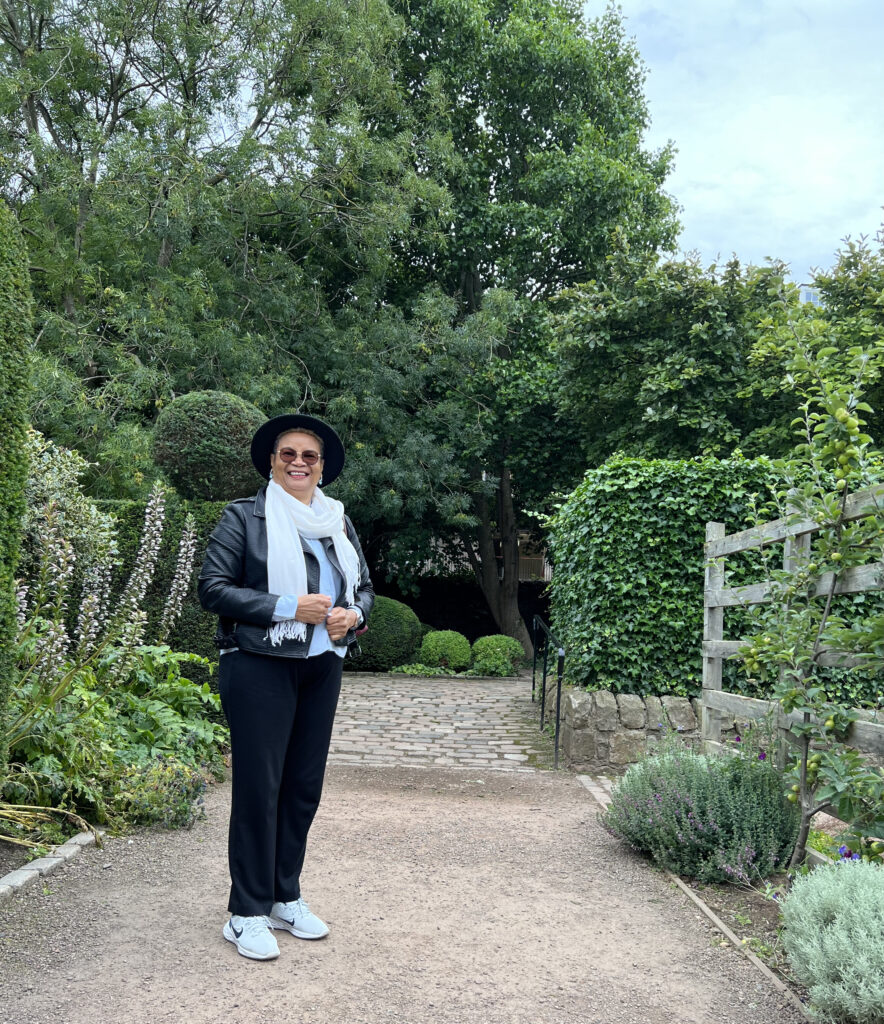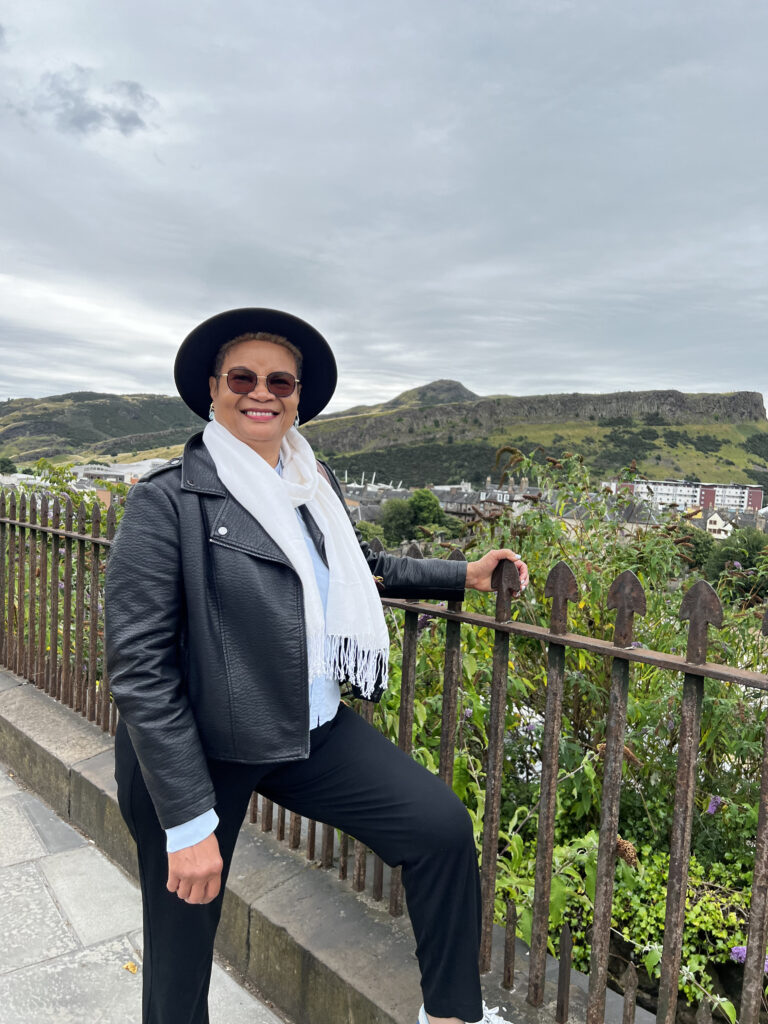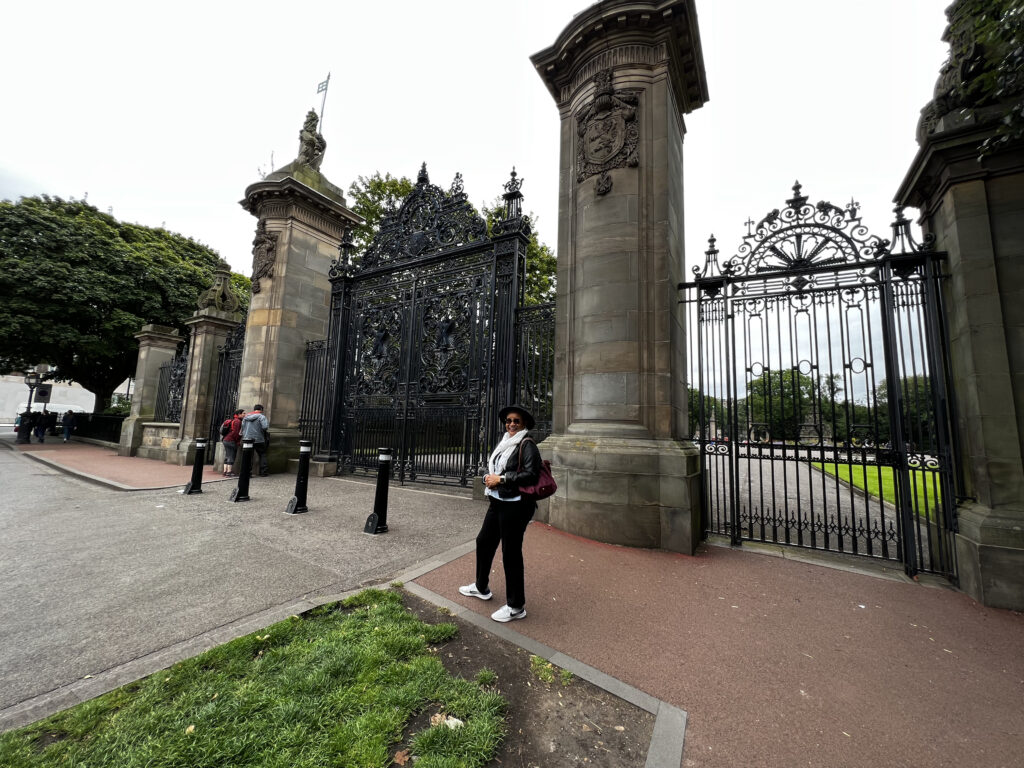 Holyrood Palace is the official Scottish residence of the British monarch. Originally a monastery, it was converted into a royal residence in the 16th century. It has served as home to many monarchs, including Mary, Queen of Scots. Today, it is a venue for state occasions and royal entertaining. Visitors can tour the palace and grounds, including Holyrood Abbey ruins and a collection of art, furniture, and royal artifacts.
I have bookmarked it for my next visit as I did not have enough time to go inside.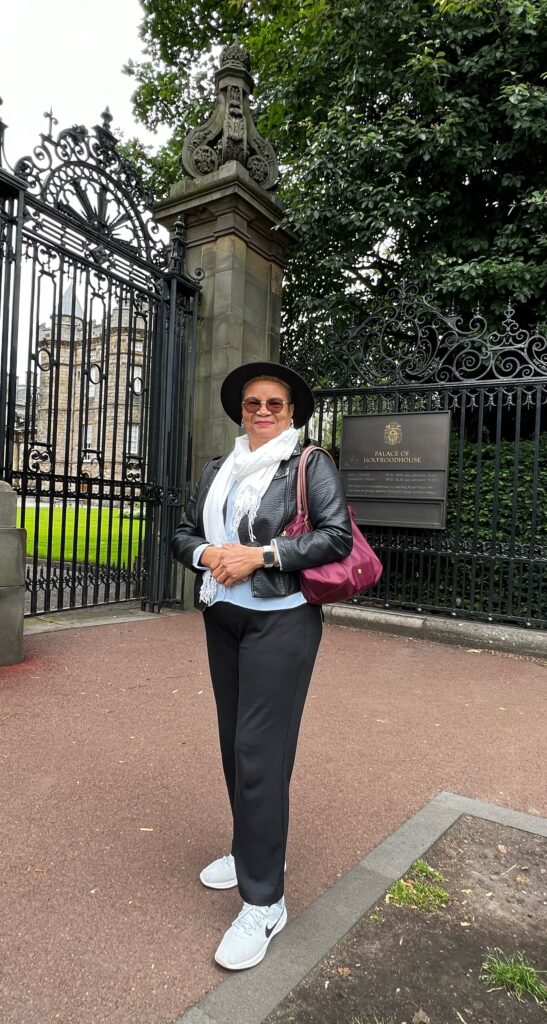 I recently became aware of AI – artificial intelligence, one can't miss it really as it is in the news quite a bit.  Like everyone else, I am trying to understand exactly what it is and how it will change my life. So here is a preview of what can be done. This is just the tip of the iceberg I expect. 
This paragraph in italics was written using AI.
The Scottish Parliament building in Edinburgh was opened in 2004, designed by Spanish architect Enric Miralles. It is a notable landmark of modern Scottish architecture, featuring a unique design with Scottish cultural symbolism and sustainable features such as natural ventilation and a green roof. It houses the debating chamber, committee rooms, offices, and public spaces, and is open to visitors for guided tours and exhibitions. The building is a source of pride for many Scots as a symbol of their democracy and political autonomy.
What do you think?.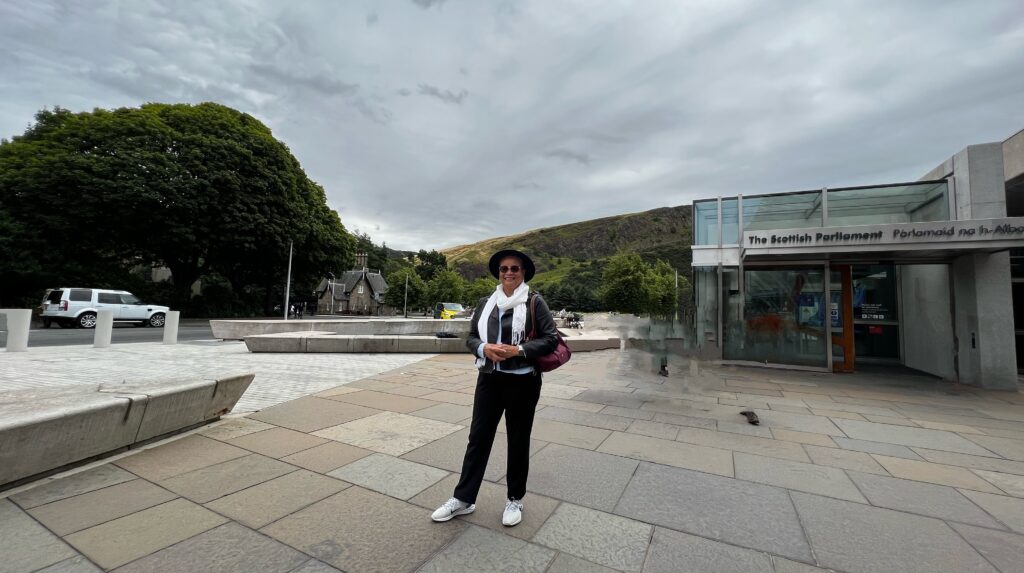 I loved my visit to Edinburgh – the culture, the history, the mix of old and modern architecture, the food, the people, the music and the feel of the city. You will love it too. I plan to do a return visit soon and spend more than a day – it is worth it.