Cairo, Egypt – mystery and wonder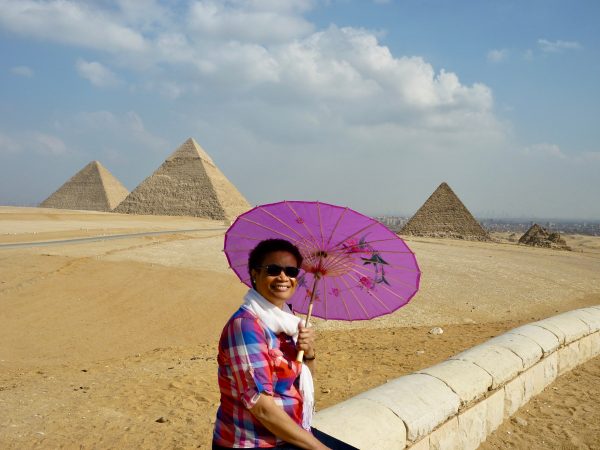 Mystery and wonder are two words that best describe Cairo. Allow me to start with a quote from "One Thousand and One Night" also known as "Arabian Nights" which captures the spirit of this amazing place. "He who has not seen Cairo has not seen the world".  The quote continues: "her soil is gold, her Nile is a marvel; her women are like the black-eyed hours of Paradise; her houses are palaces; and her air is soft, more odorous than aloes-wood, rejoicing the heart. And how can Cairo be otherwise when she is the Mother of the World?". Wow! Wow! and Wow!. 
Would you not want to see such a place and experience it yourself?  Well I did. I wanted to see it, smell it, touch it, and feel this amazing place. I wanted to fulfil a childhood dream of seeing the last one of the 7 ancient wonders of the world before it disappears like the other six wonders. I grew up believing that Egypt was a place so foreign that I would never get to visit, and that it was just a place that was made up in the Bible, History books and Geography. 
You can't help but feel that you are stepping back in time to the days of ancient Egypt as you tour the Great Pyramid of Giza and the Great Sphinx, the necropolis of Sakkara and Memphis, the former capital as well as seeing the Egyptian Museum of Antiquities.
To get the best out of my experience to Egypt, I engaged the services of a qualified Egyptologist as my private guide throughout my visit. I booked the guide directly from the U.K before I left. It was money well spent. 
The Great Pyramid of Giza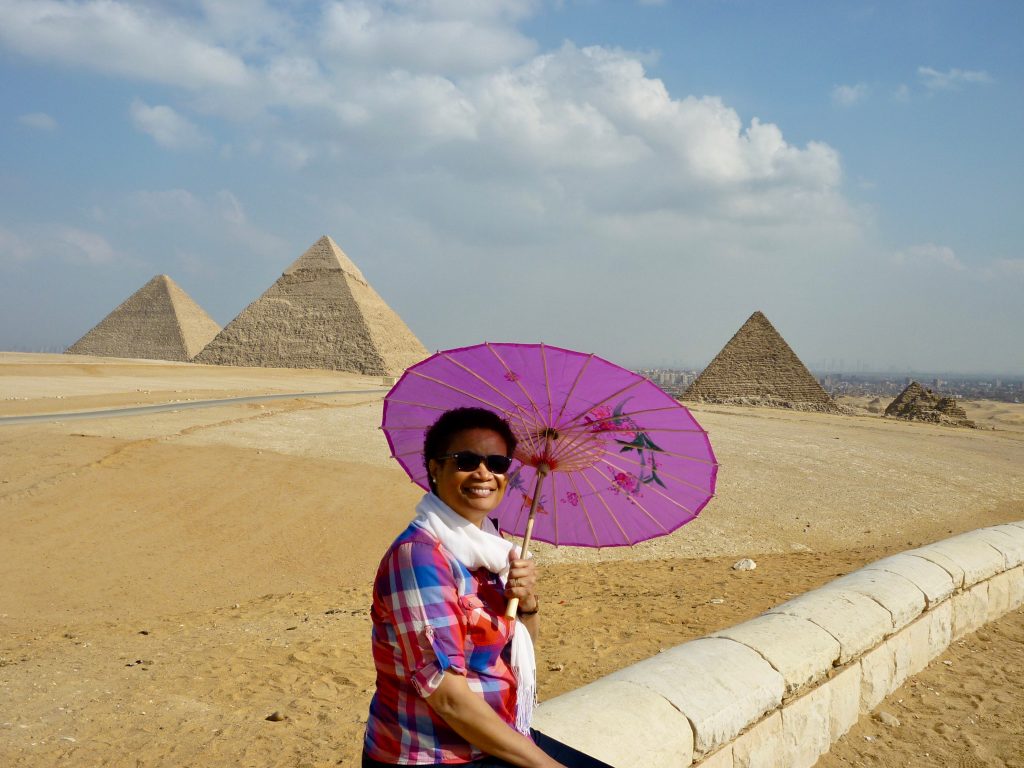 The Giza Plateau is about thirty minutes drive from Cairo where my  Egyptologist guide provided a fascinating introduction to each of the three pyramids: Cheops, Khafre and Menakaure. 
The Great Pyramid of Giza is of course the most famous.  Seeing the Great Pyramid was simply awe inspiring! It is huge when you are close up as well as far away.  The construction is mind blowing – 2 million stone blocks, each weighing between 2 to 50 tons! It was built for the Pharaoh Khufu about 5,000 years ago!!! How the Great Pyramid of Giza was built remains a mystery.  It is one of several pyramids discovered in Egypt and lots of research still going on trying to find out about its construction generally, and specifically how these huge stones were carried to the site. 
You will have the option of entering the burial chamber of the Great Pyramid. I chose not to do this because the chamber is basically an empty room inside the Pyramid, and to get inside it, you will have go through a narrow passage, which was tight and claustrophobic. The thought of crawling through this tight space to see an empty room did not appeal to me very much but it may appeal to other people.  You can also choose to ride on a camel or horse around the desert area. There are practically no shaded areas so my brolly came in handy again.
Also in Giza, is the Solar Boat Museum which is home to the remarkably well-preserved funerary boat of Khufu called the Khufu Ship. It is said to be the world's oldest intact ship! Another wonder!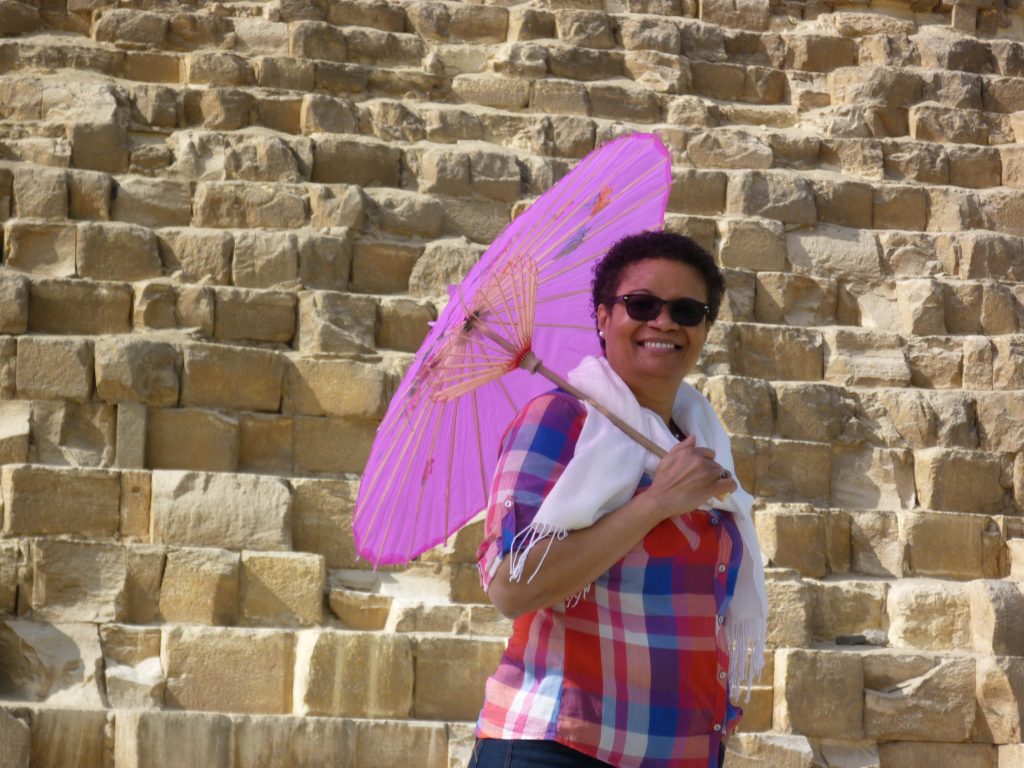 Egypt is steeped in history and you will find out a lot of information about the Country and the City of Cairo. One of the things I learned  was that the Great Pyramid held the record as the tallest man made structure in the world for almost four thousand years until beaten by the erection of the Eiffel Tower  (Paris, France) in the 1887. Wow! That is truly awesome. 
After visiting the pyramids, we continued across the plateau for a photo opportunity of the three pyramids rising from the sands, with the Cairo skyline in the background.
The Pyramid was certainly built to last. Looking at it, you would not think it was built thousands of years ago. It is a solid construction and a feat of engineering. It is not going anywhere soon. It will still be   standing for another 5, 000 years!
Having said that, one of the things I found sad when visiting was that the city is encroaching these great monuments. And it felt that it was happening at such a pace that within a few years the Great Pyramid would be just another structure in the middle of a city!! The Authorities are trying to do something about it but it appears to be a mammoth task battling with the effects of urbanisation.
You cannot visit the Great Pyramid of Giza without seeing the Great Sphinx of Giza,  which is also located on the Giza Plateau on the west bank of the River Nile in Egypt.  The Sphinx, as it is commonly known, is a limestone statue of a reclining mythical creature with the body of a lion and the head of a Pharaoh. One of the striking features you will immediately notice is that it's nose is missing! No-one knows what happened to the nose. Another mystery!
The Sphinx was carved from the bedrock of the Giza plateau, a single ridge of limestone that is 73 meters long and 20 meters high. There are no writings, inscriptions or any symbols of any kind found to say who built the Sphinx. And this is indeed another mystery and a wonder!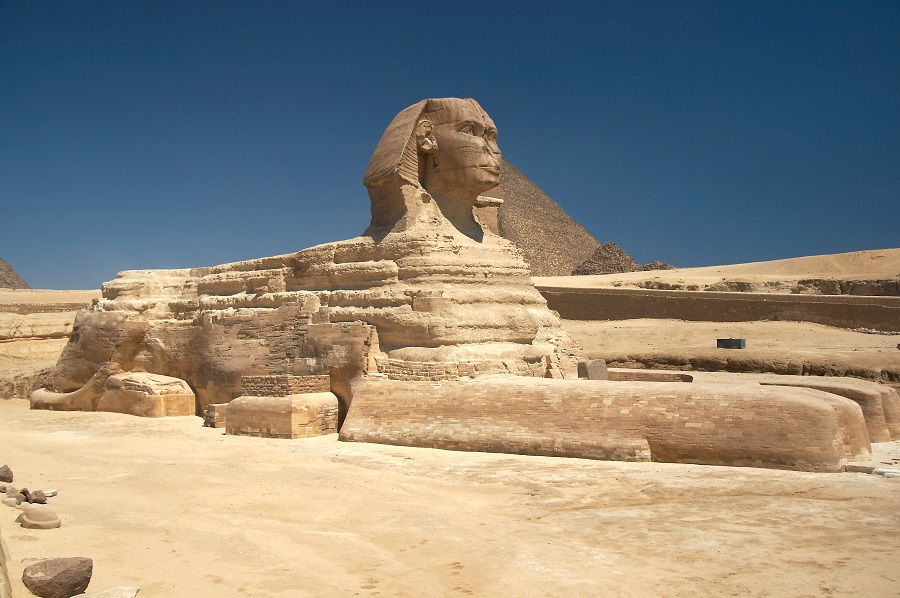 The Sphinx is considered to be one of the largest single-stone statues in the world. I have to say that the it is simply beautiful. It is majestic,  sitting proud in the hot desert sun as if it has been entrusted to guard someone, or waiting for something to happen. And it has this look of "don't mess about with me, ok! I am more powerful than you are"!  It felt like it was harbouring lots of secrets and it is determined to keep its mouth 'shut'. I was in awe. And felt humbled to be in its presence. 
It is no surprise that the Sphinx has become an emblem of Egypt, frequently appearing on its stamps, coins, and official documents. 
You will want to go and experience this yourself. So please do. It is an experience that you will never forget.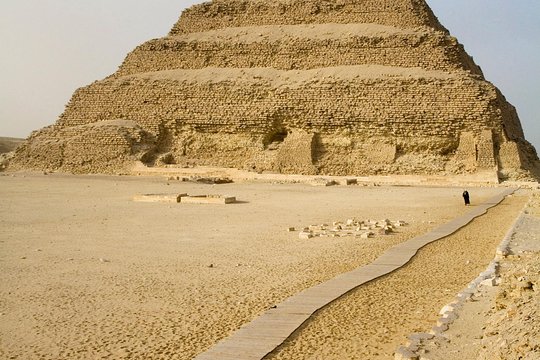 While in Cairo, it is worth visiting Sakkara (also known as Saqqara) which was built in 2650 B.C. It is home of Egypt's famous Step Pyramid of Djoser, and one of the largest burial grounds in Egypt.  You will see that it is not built in the same way as the other three pyramids in the Giza Plateau. The Step Pyramid is said to be the oldest of all the Pyramids in Egypt.
Also worth seeing is Memphis, which was one of the earliest capitals of unified Egypt. Here you will see artefacts from many of the great rulers of Egypt, including the fallen statue of Ramesses II. As I walked round this great statue of Ramesses II (also known as Ramses the Great) that was lying down, I could not help wondering what it must have been like building this great statue without modern tools and technology thousands of years ago. What an achievement! The size, the pose and the detail on the statue is to be applauded.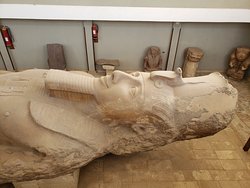 You will find it difficult to capture the full length of the statute  but the details are clear at close. I must say that Ramasses, like most Egyptian statutes, has beautiful features, good looking and youthful.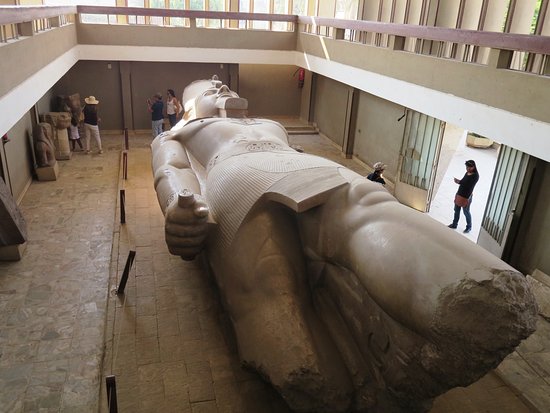 This huge statute of Ramasses II The Great is over 3,000 years old, 30 feet high and weighs 83 tons!  Ramasses II is considered ancient Egypt's greatest ruler. This statute has been moved to a new location since my visit and it is now resting in the Grand Egyptian Museum in Cairo, not far from the Giza Plateau. 
Egyptian Museum of Antiquities
No visit to Cairo would be complete without a visit to the Egyptian Museum of Antiquities, which contains over 120,000 artefacts. The most famous of which is of course Tutankhamun's mask, which is made of solid gold and jewels. My guide talked me through the most important artefacts on display and highlighted things like Tutankhamun's wig box, gloves and even underwear! 
The tomb was discovered intact by Howard Carter in 1922. It received world wide coverage at the time and has since not failed to impress. There has even been a DNA test done to find out about his heritage and family members!
I must add here that there are no cameras allowed inside the museum and you will be subject to  strict security checks. This is not unusual in most museums around the world where there are items of significant heritage importance and value.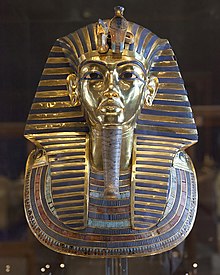 Tutankhamun, Tut for short, died young. He was only nine years when he became Pharaoh and ruled for 10 years. He was buried with loads of items including a solid coffin, throne, archery bows, food, sandals and so on. I mean the young Pharaoh was buried with everything he could possible need in his after life! Wow, Wow and Wow! 
The 'must see' of course is the mask. You will be dumb struck with amazement.