Jordan – open air museum!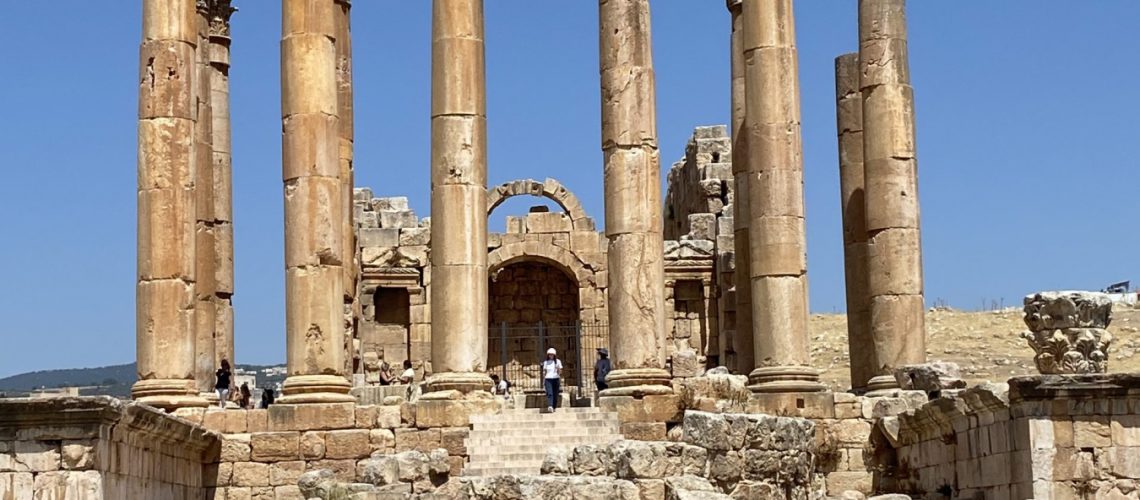 There is so much more to Jordan than Petra. Don't get me wrong. Petra was awesome and I won't miss it for the world. What I am saying is that Jordan is like an open air museum, rich in history, culture and archaeological ruins dating back thousands of years. And they are worth seeing. In fact, any tour of Jordan will most certainly cover all the landmarks and these archeological ruins so you won't miss them.
When I told friends and family that I was visiting Jordan, their reaction was understandable.  Jordan is located bang in the middle of the Middle East – Israel, Palestine, Saudi Arabia, Iraq and Syria. Despite it's location, Jordan is safe for tourists. As a woman travelling alone, I felt safe in the country.  I even explored the downtown of Amman, the capital of Jordan, on my own without any problem.
My tip always is to carry out research of your intended destination before you travel. Find out about the culture, what you can do or cannot do and follow local customs. For example, showing affection in public in Jordan is not acceptable. Being a muslim country, women wearing practically nothing will be frowned upon. It is about respecting local customs and traditions while visiting. English is spoken by majority of people, mostly in the capital city, Amman, and in tourists areas. I found Jordanians to be hospitable and friendly people.
Tip – I should mention here that there were flies everywhere  which I was surprised about. Nothing in the guide books about flies! The flies were a  nuisance but you get used to them after a while. 
Until my visit, I did not fully appreciate that coffee was more than just a drink. It is an integral part of  Jordanian culture. Even the grinding of the coffee, the ritual of drinking it with family, friends and business associates has a meaning!
I had a great time in Jordan and I will encourage you to visit this wonderful country if are able to do so.
"Life is not about the amount of breaths  you take but about the moments that take your breaths away."
Here are the moments in Jordan that took my breaths away!
First glimpse of Petra – unforgettable experience
Marvelling at the stunning mars like rock formation and lunar landscape at Wadi Rum
Star gazing in Wadi Rum -I could have sworn that I saw the milky way!
Floating in the Dead Sea, a unique experience. 
All of the above deserved separate posts so check them out. Below are some of the other highlights of my trip to Jordan. 
Jerash is one of Jordan's major tourist attractions (after Petra), and  one of Jordan's best preserved historical and archeological Roman and  Byzantine ruins.  Jerash had been buried by sand for thousands of years before it was discovered and excavated. It was built around 7500 BC. It is vast and only a fraction has been excavated. Amazing!
It was a fascinating place, takes you back to the past, particularly as you can see evidence of the luxury lifestyle of its inhabitants. We explored the temples, fountains, theatres,  colonnaded streets, stadiums, butcher and so on.  
One surprising thing for me was to hear our tour guide talk about  the drains and drainage holes which are still visible and  intact! The skills and ingenuity of these ancient inhabitants is to be  applauded. This city was built to last!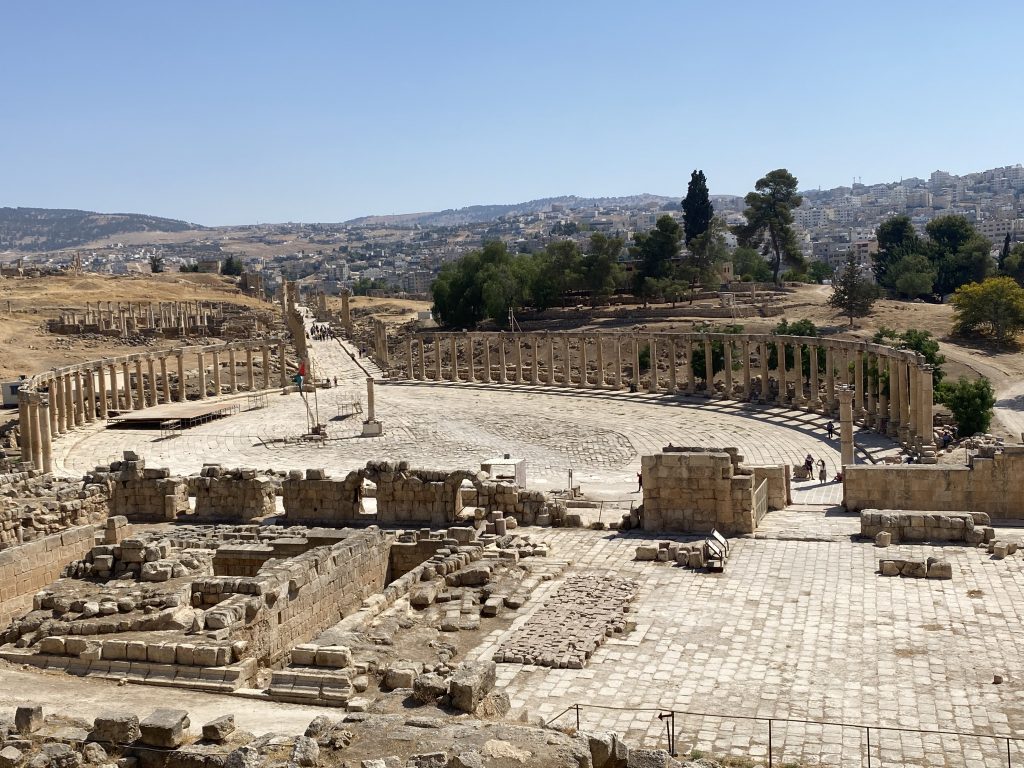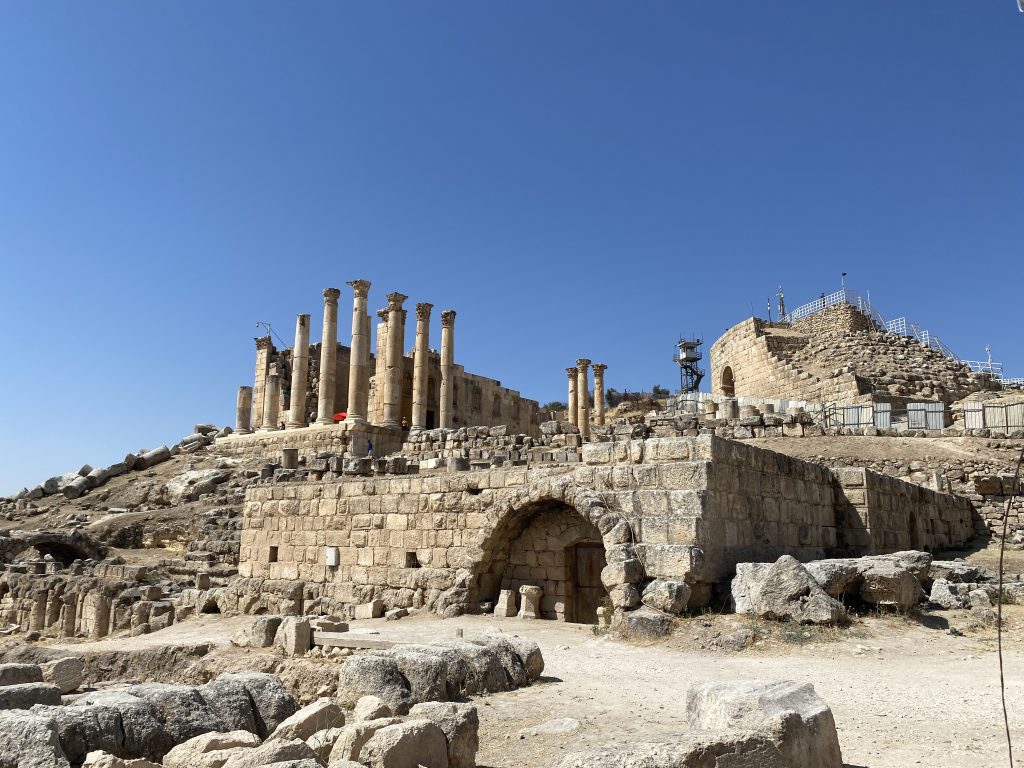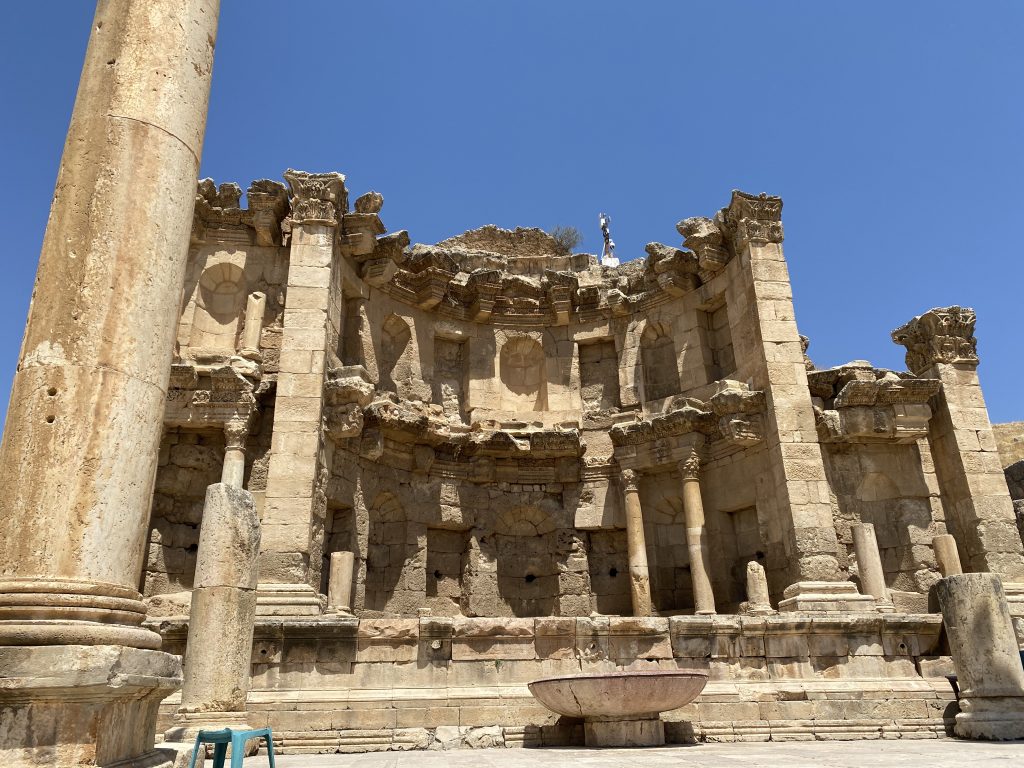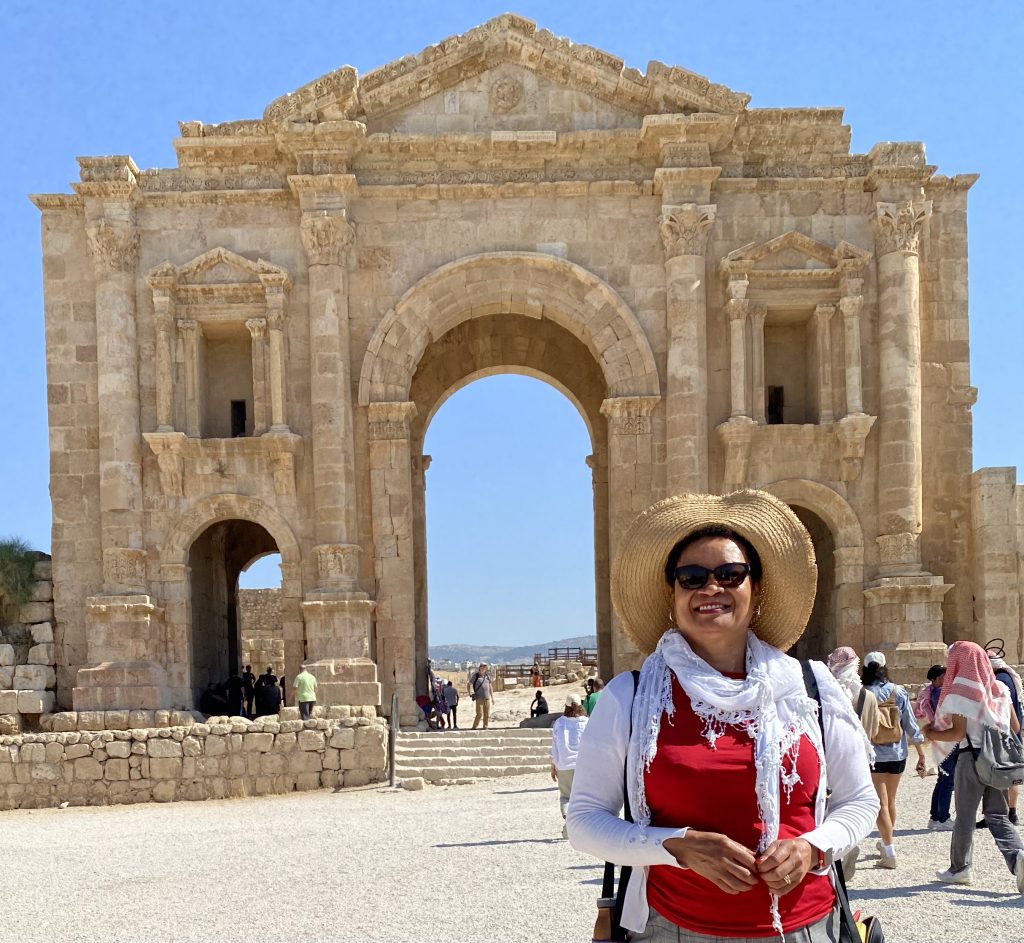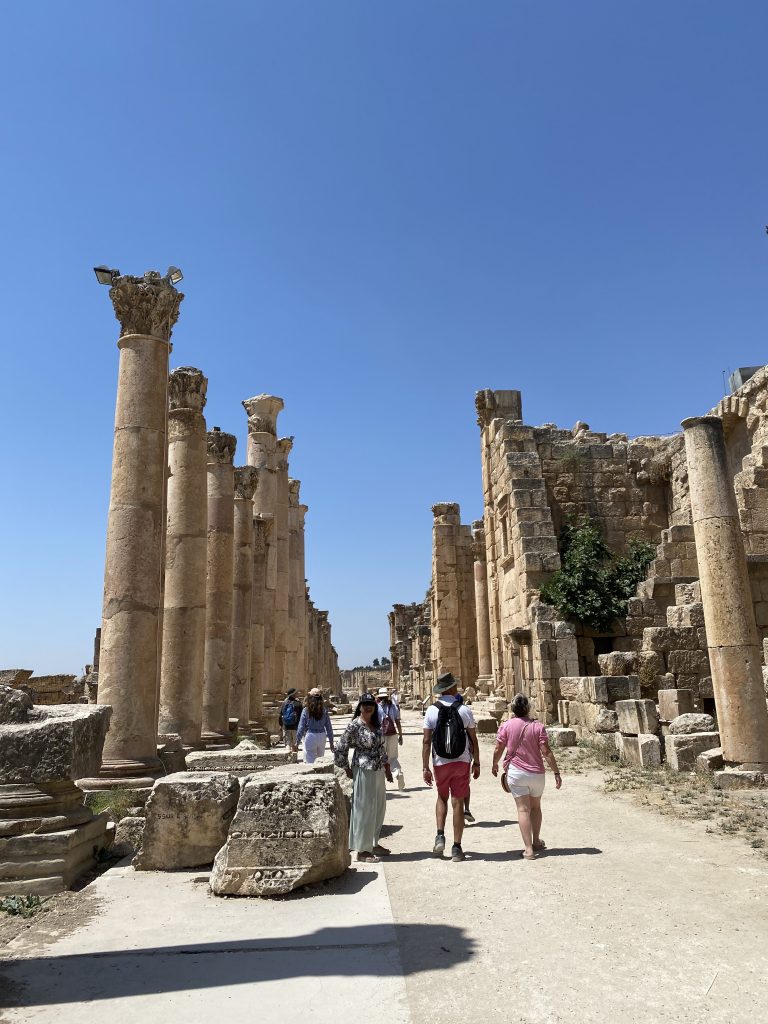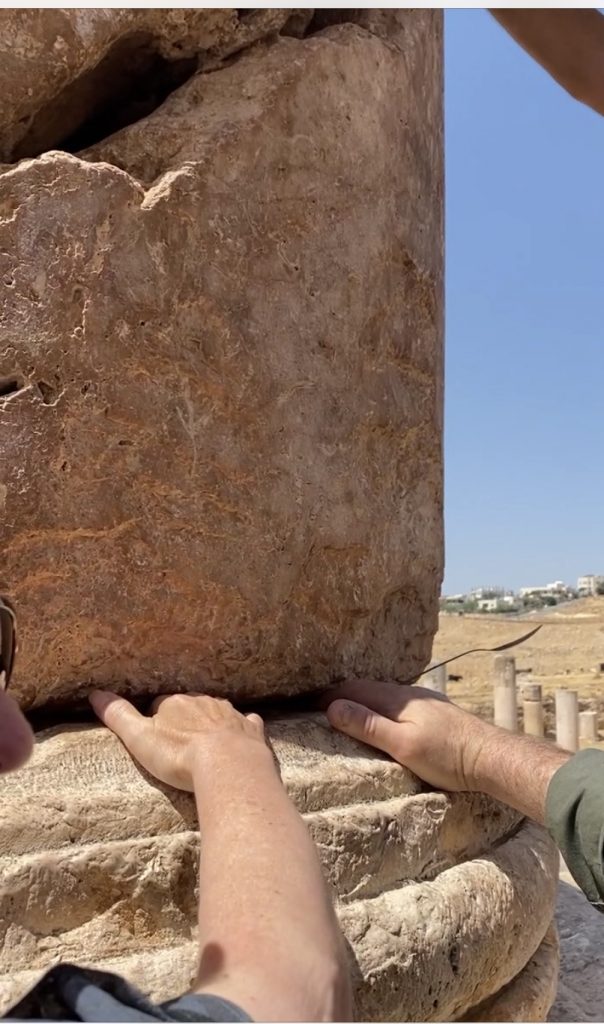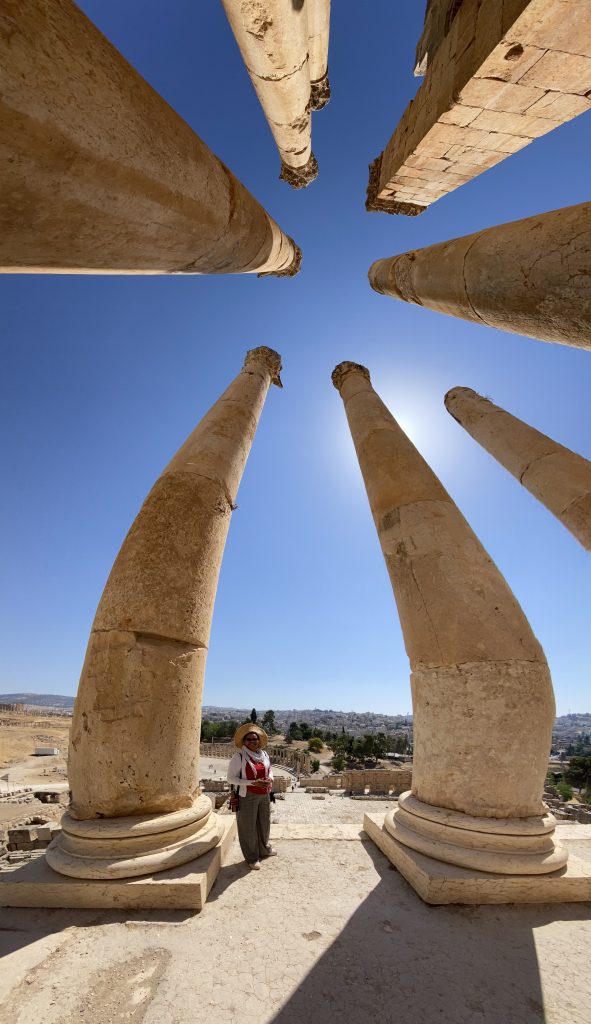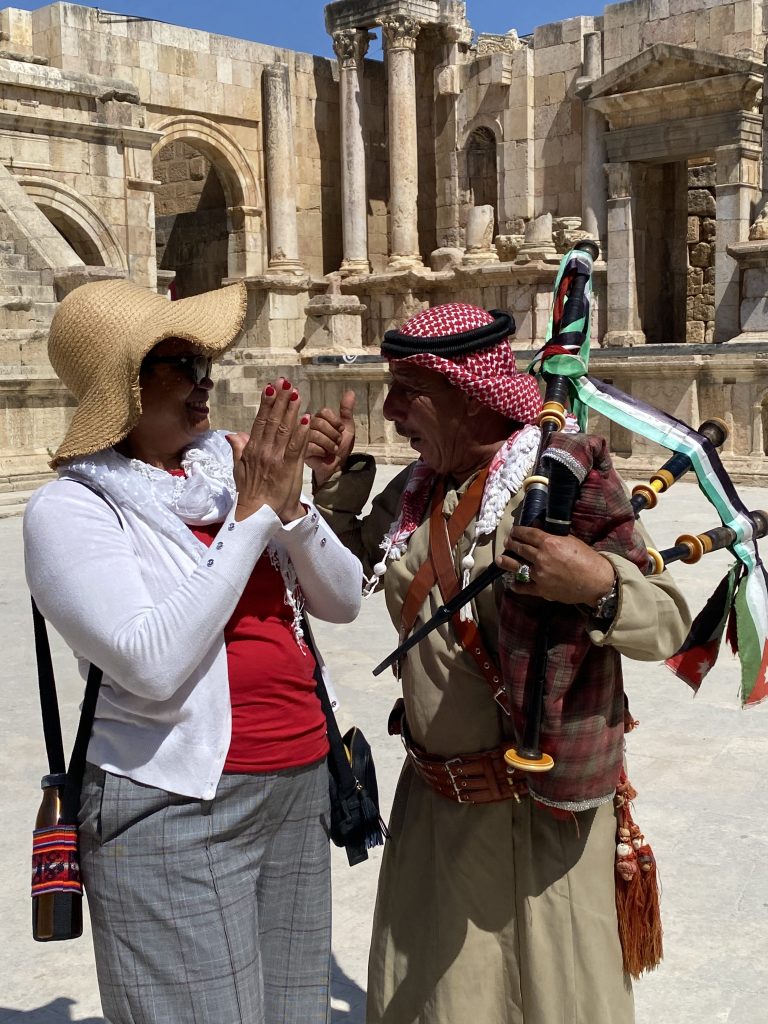 Mount Nebo is a religious site and a major tourist attraction in Jordan. It will undoubtedly be on your list of 'must see' places if you are on a tour. Mount Nebo is a small mountain overlooking the Jordan Valley and the Dead Sea. It is believed that this was the place that God showed Moses the Promised Land. But because Moses had displeased God, he didn't actually make it to the Promised Land. 
It was interesting to find out that Jordan, despite being predominantly a muslim country, had lots of christian sites like Mt Nebo and Bethany.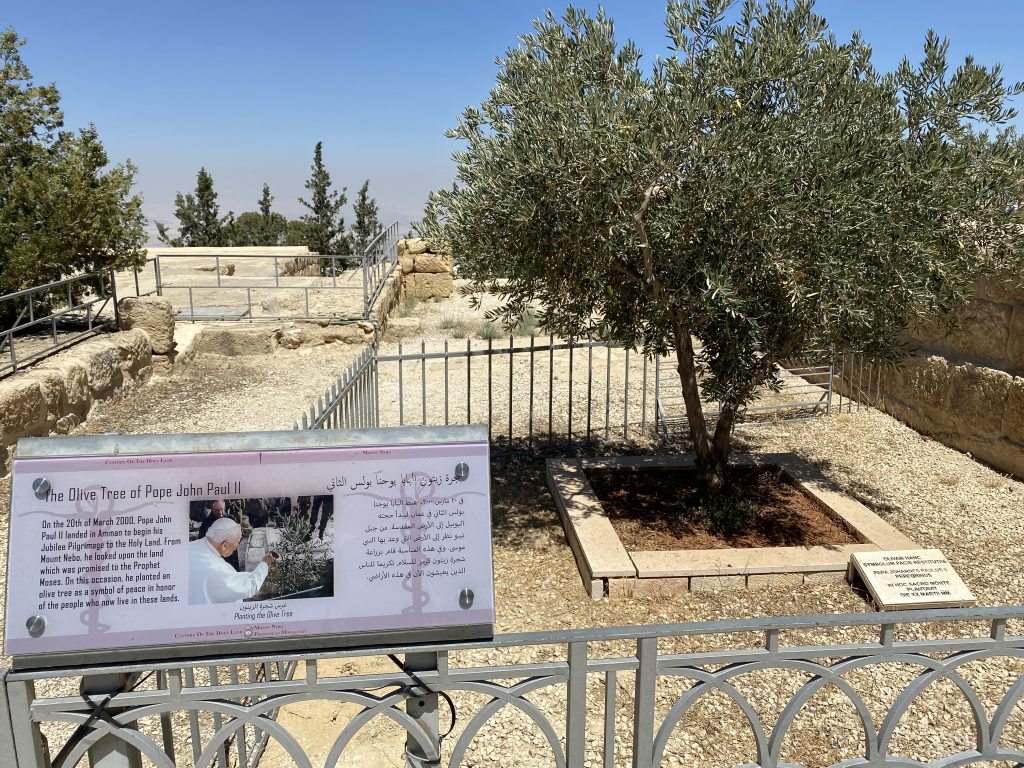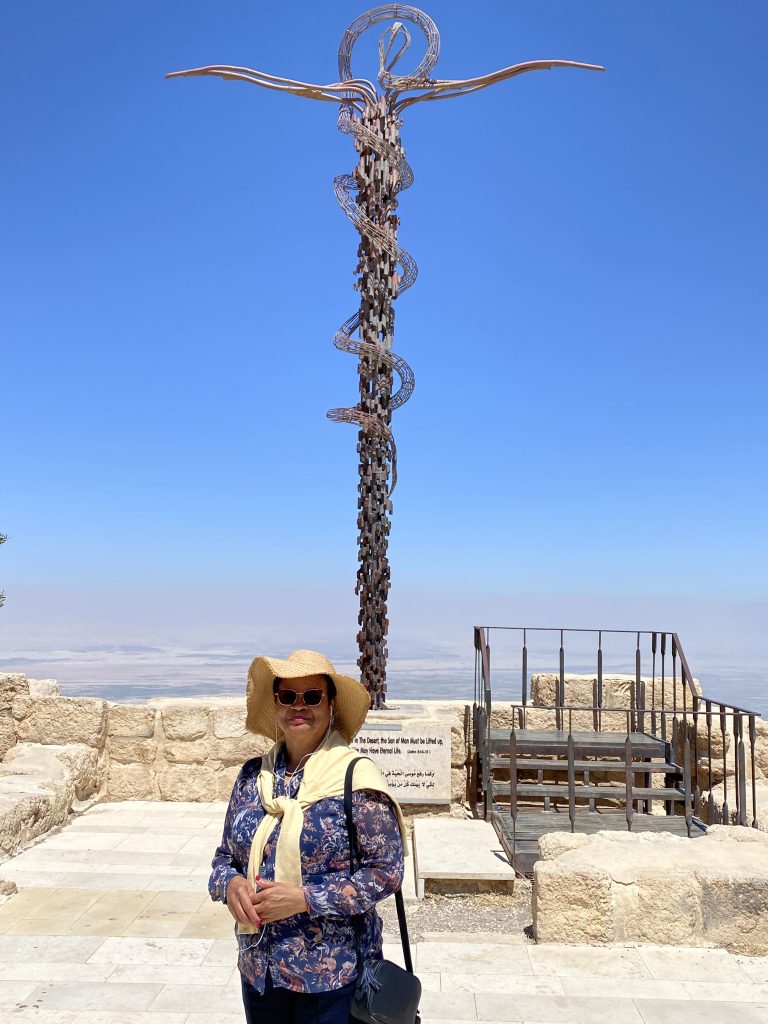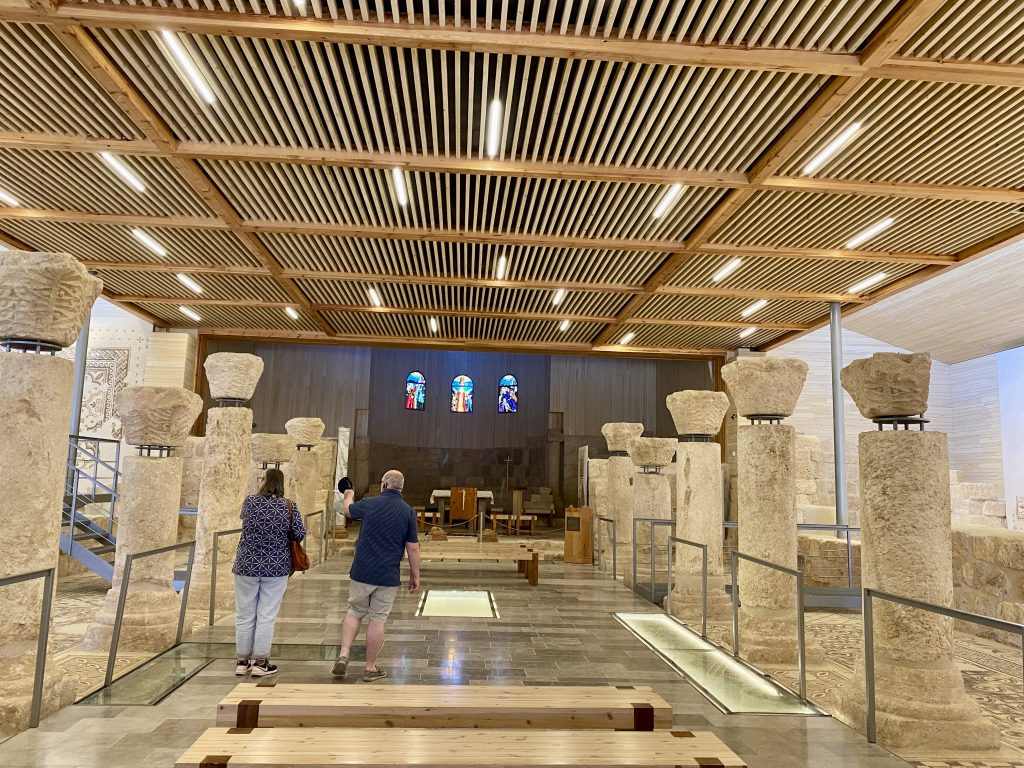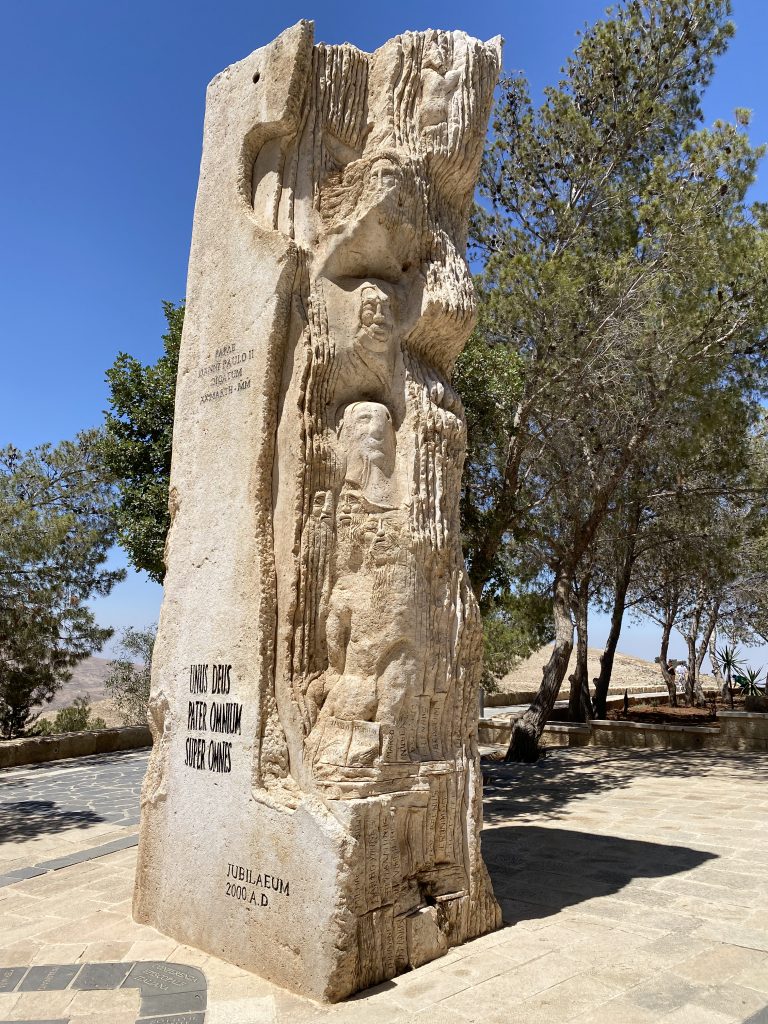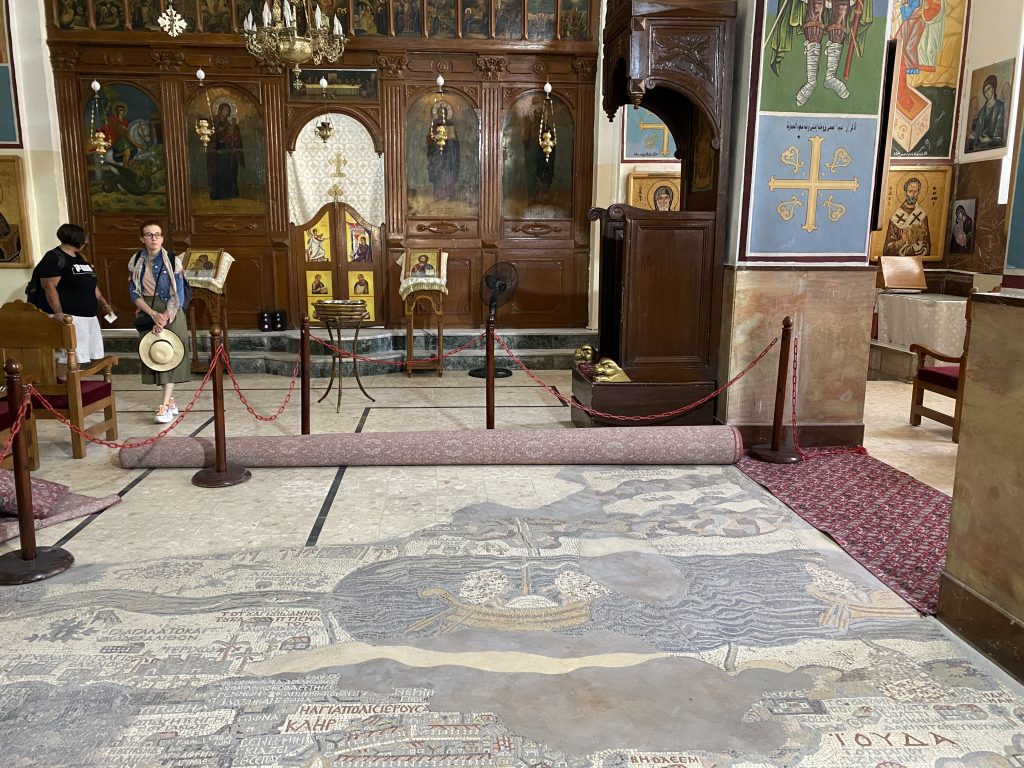 The Madaba mosaic map as it is referred to is a floor mosaic map believed to be the oldest mosaic map in the world. It is located inside the Greek Orthodox Basilica of Saint George, and dates back to 6th century AD. It is made up of almost 3 million pieces, originally. The mosaic map is in good condition and quite detailed. It shows rivers, seas, mountains, valleys as well as biblical sites such as  Bethlehem,  Jericho, and Jerusalem which is covered in greater detail.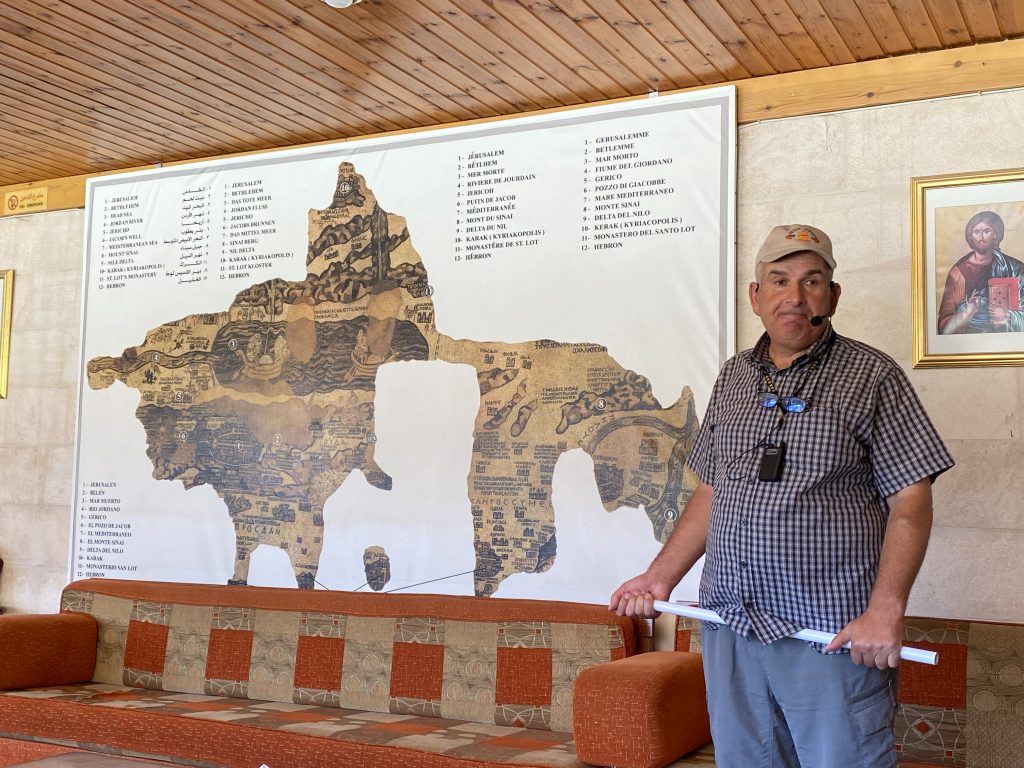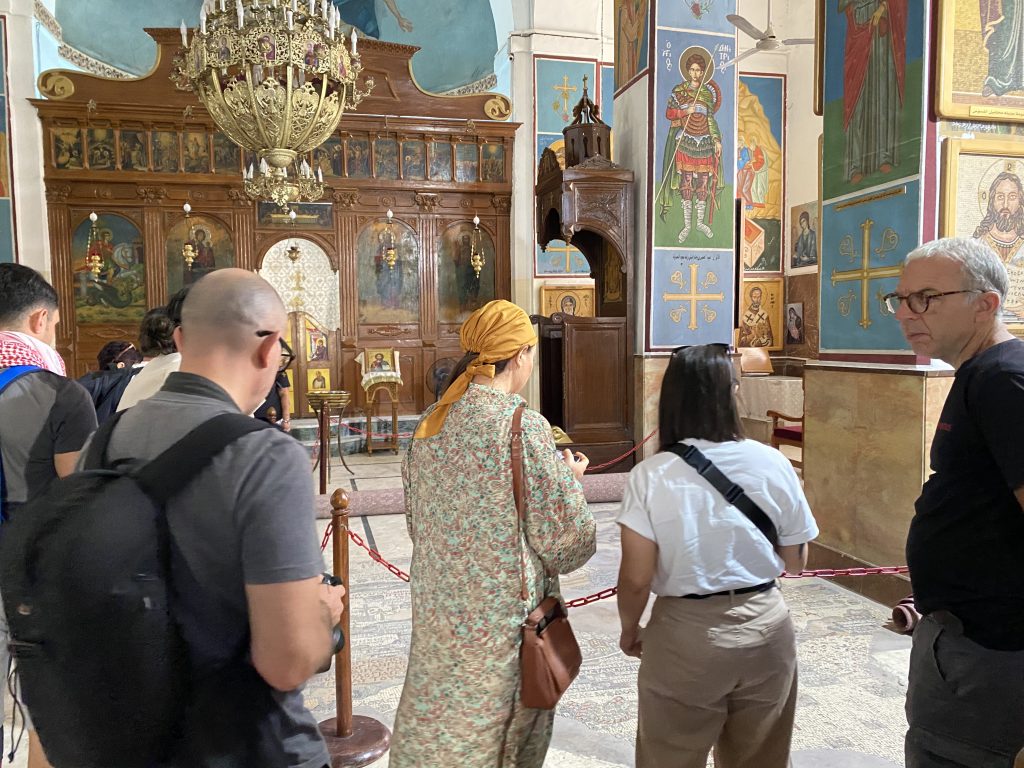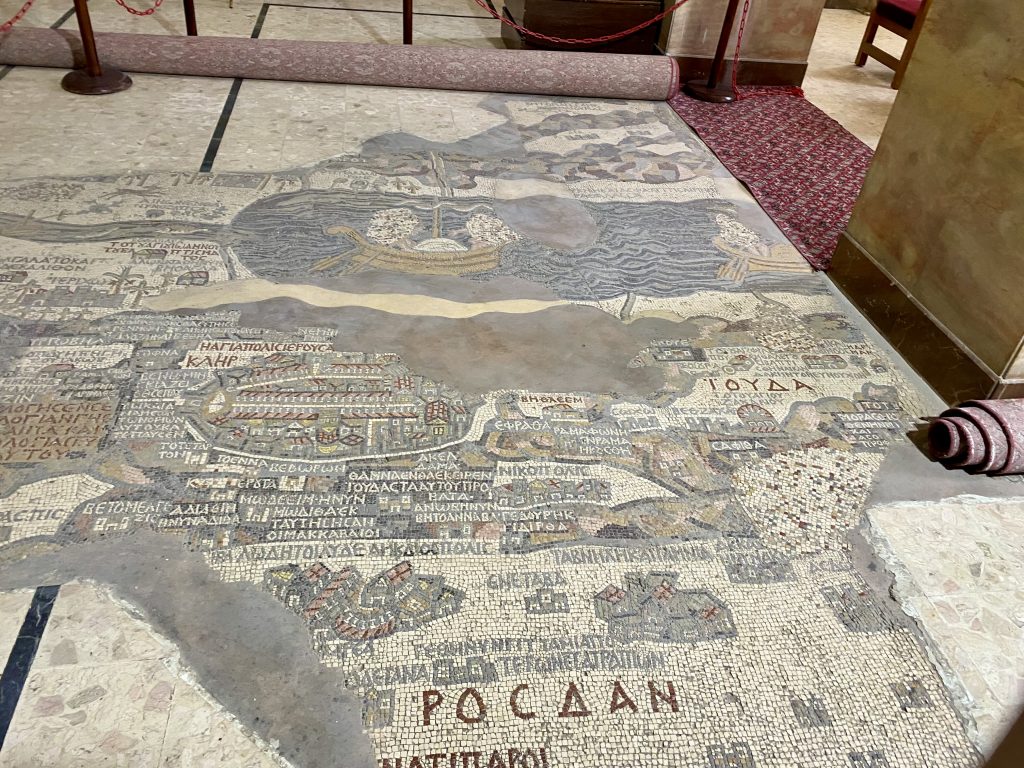 Amman Citadel is an archeological site at the top of a hill in the centre of Amman, the capital of Jordan. It is a huge place. I had underestimated how much time I would need to see it all. I spent more than three hours exploring this ancient city. 
 I made my way there on my own in a taxi. I was told that it was not necessary to have a guide as each item was labelled and provided all the necessary information. And indeed they were.
I visited the Jordanian Archaeological Museum on site. It was free and contained lots of antiquities  from different ages – Roman from 63 BC,  Islamic, Hellenistic, Iron , Bronze, Neolithic, Stone, and Byzantine period. 
I was fascinated to learn that  glass blowing was in existence from the 1st century! Glass was used an an everyday object  – jugs, cups, plates – in this ancient city.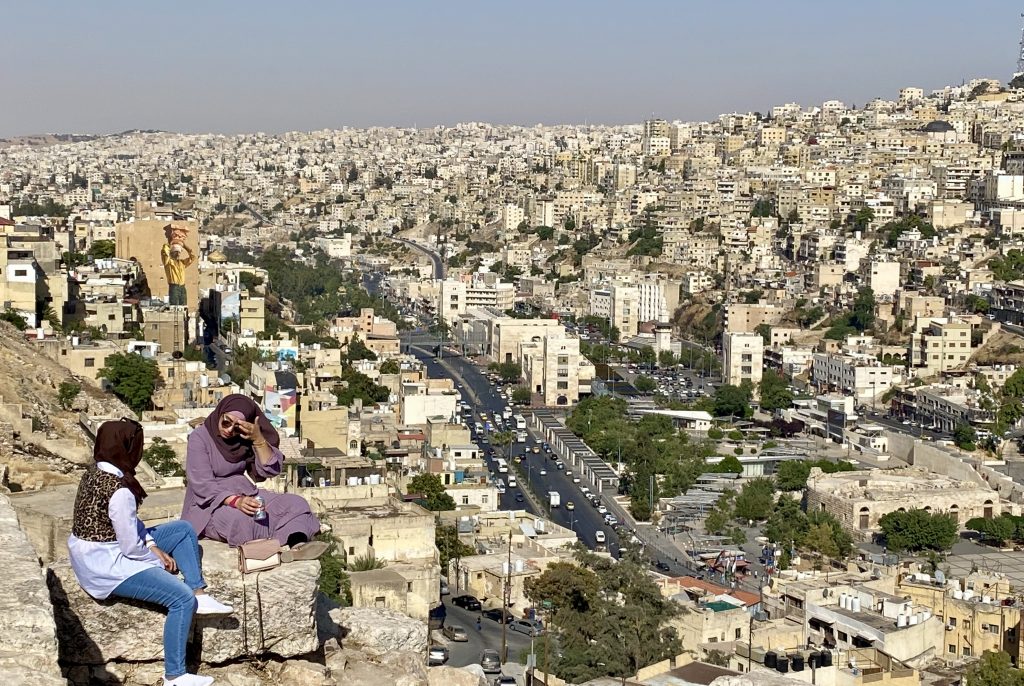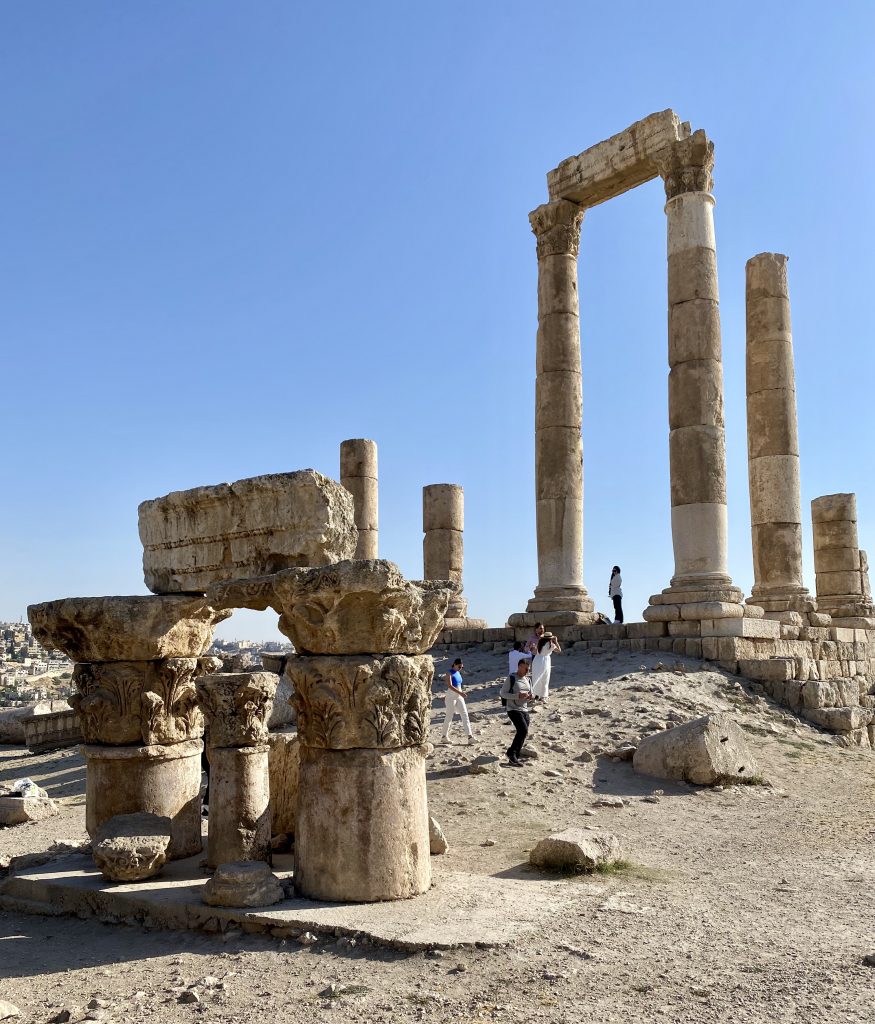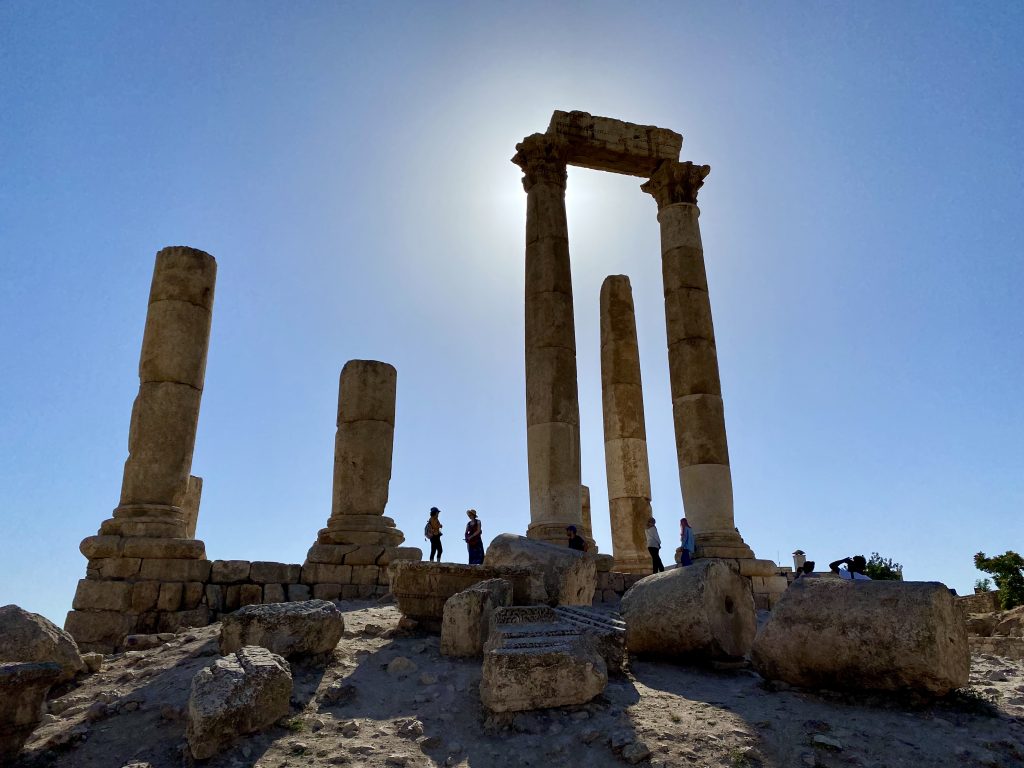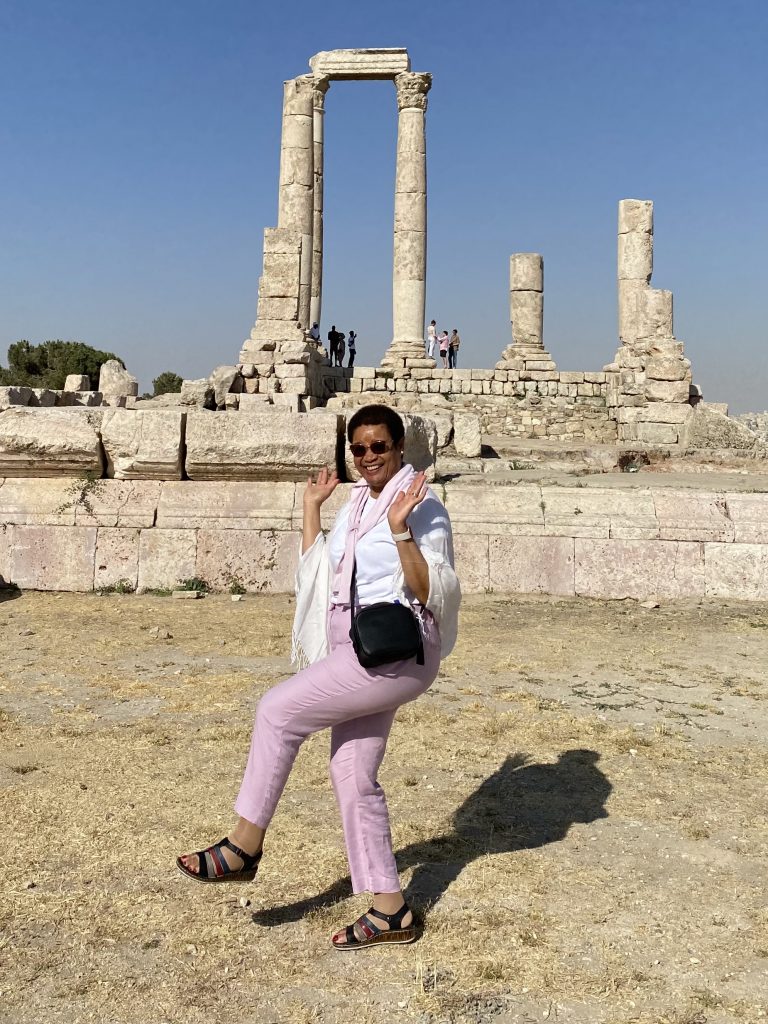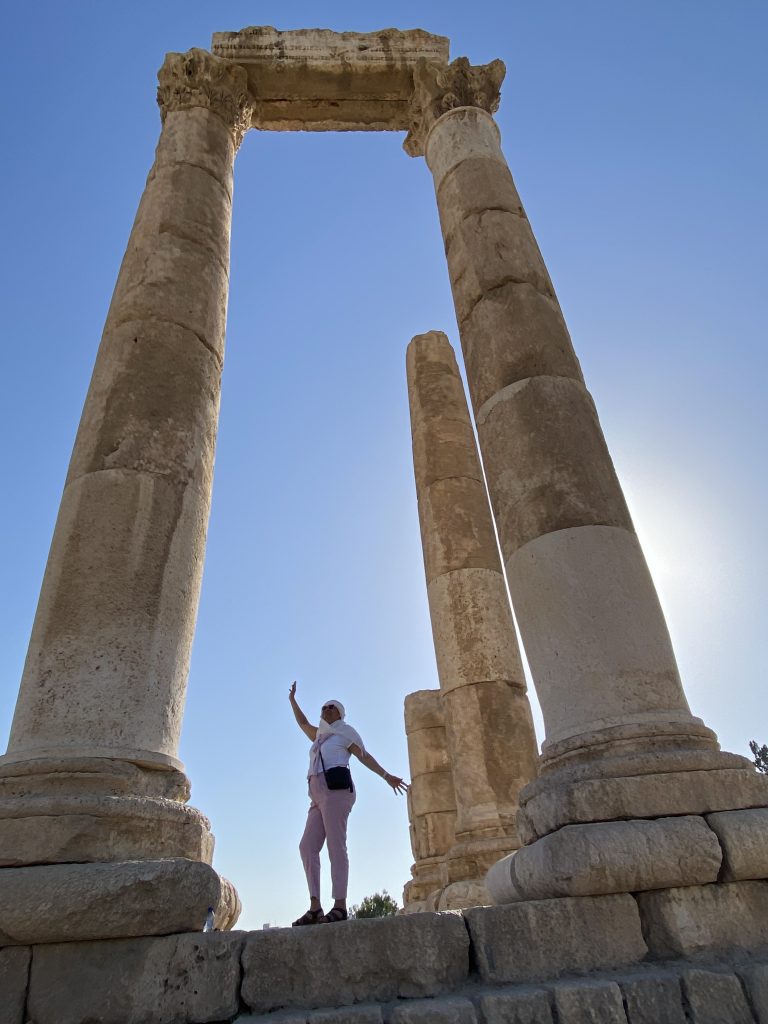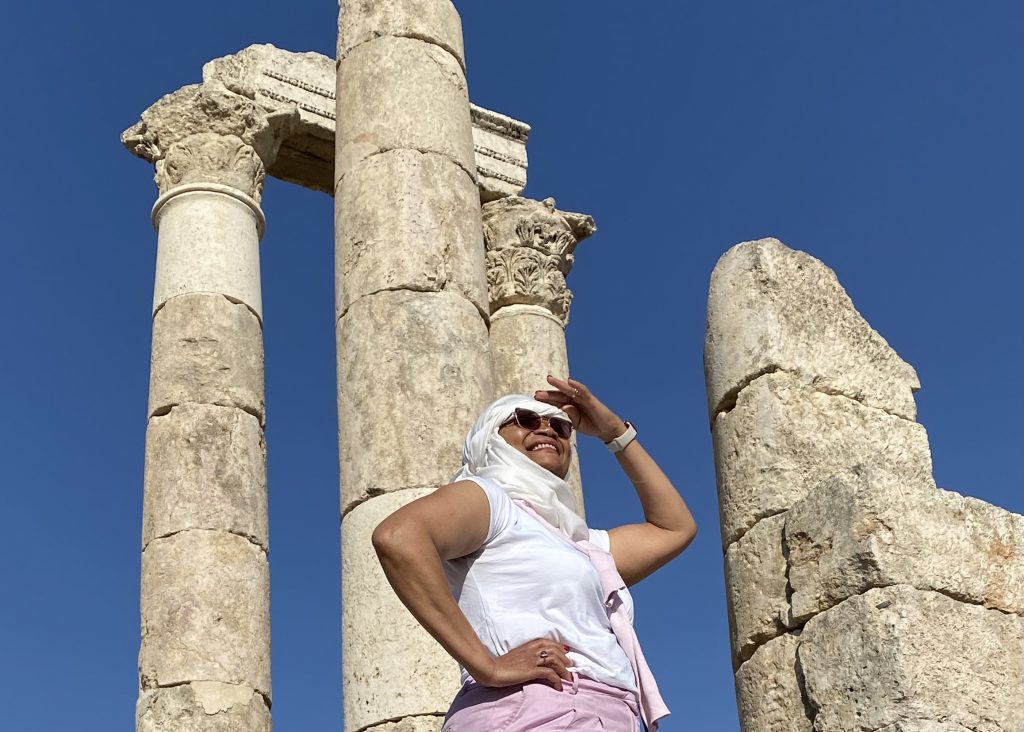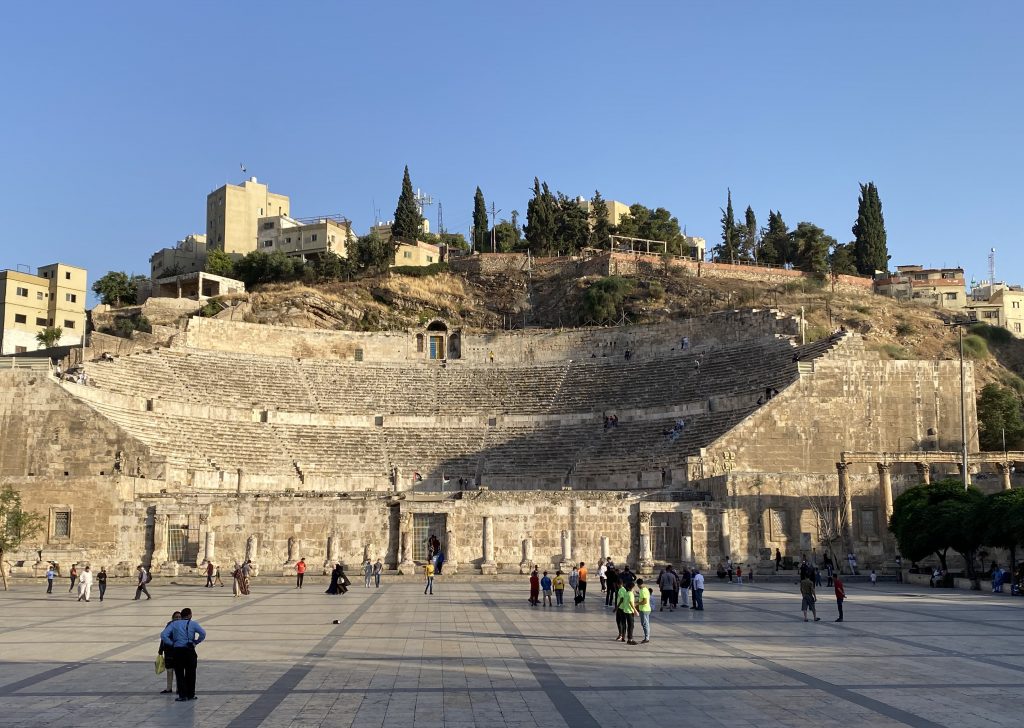 The theatre is still the centre of activities today as it was many years ago when Amman was called Philadelphia. It has been restored it is well used.  It seemed to me like a meeting place for both the young and old alike. It was a nice place to seat and people watch. Finding my way there from Amman Citadel was a challenge and an experience. I had to walk down many flight of steps through the back streets of downtown Amman to reach the Roman Theatre. I breathed a huge sign of relief when I saw it. My next challenge was crossing the four-lane very busy road without traffic lights and zebra crossing. I decided to follow two old women who seemed to know how to navigate their way through the fast moving traffic.  Oh I do I love my experiences!