First ever cruise: My experience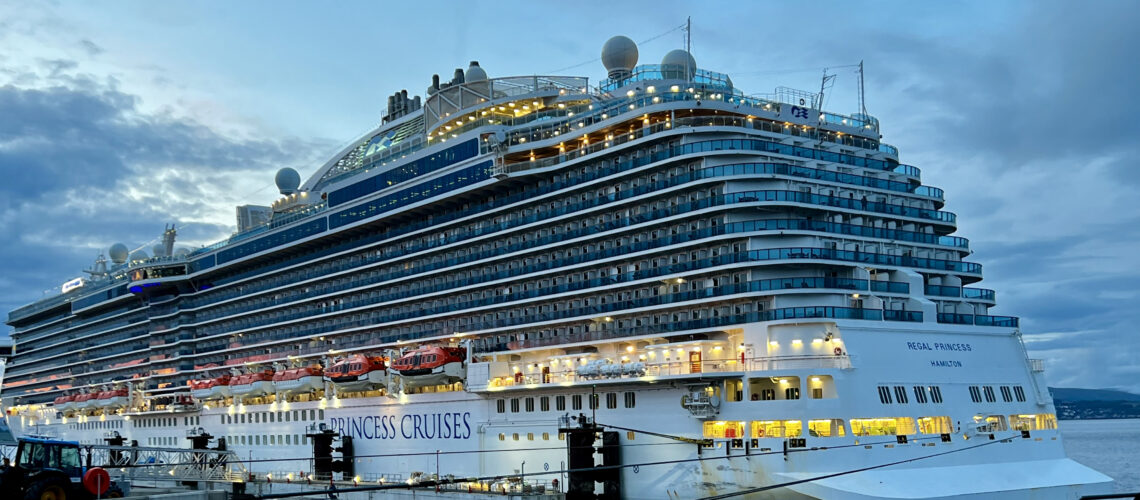 I had the  most amazing time and experience cruising around the British Isles – my first ever cruise –  that I would like to share with you.  Up until now, I'd focused on land based travels and adventures. And I'd avoided cruising because I'd believed that cruising is only for those over 80 years old, which is not the case as I have now discovered!  Also, I have a fear of water, particularly vast expanse of water where the water disappears into the horizon and meets the sky!  And if you have read my blog on snorkelling in the Red Sea, you will know that I can't swim either.
When my partner suggested going on  a cruise to celebrate his milestone birthday, I jumped at the idea of  a new experience. Regrettably, my partner was unable to travel with me and I went on the cruise alone.
Carrying out the research for my planned holiday is as much fun for me as the holiday itself.  After checking out all the different cruise lines and destinations, I settled on cruising round the British Isles on the Regal Princess cruise ship to explore places that I had not visited before. Yes – sailed around British Isles  and not the Mediterranean or the Caribbean! 
I chose this cruise line  because of the  itinerary (one of the few cruises round the British Isles); it is a medium sized ship – around 3,500 passengers and 1,500 crew members; it offered traditional type of cruising; falls under premium category; its unique selling point of using technology – its Medallion Class and App  on smart devices to improve passenger experience appealed to me; activities for kids were low key and not least, because it offered the date that I wanted in August!  Cruises are generally booked a year in advance so as to get the best deal but I had booked late, about 3 months in advance.
I also chose a cruise that would sail from the UK to avoid travelling to board the ship in another country. It was much more convenient to sail from Southampton in the UK.
Getting to Southampton was easy and straightforward for me. I took a train from London Waterloo station directly to Southampton Central station. And I took a taxi from the station to the port which cost £8.60 (approx. $10). There were plenty of taxis waiting at the station as they knew all the cruises sailing days.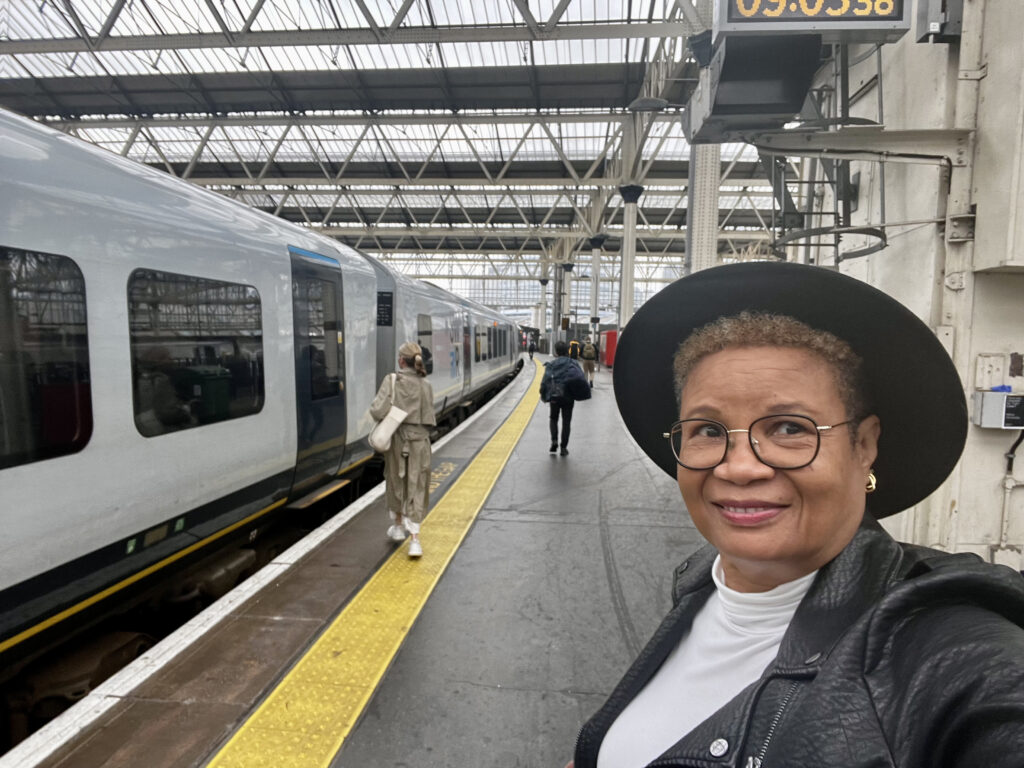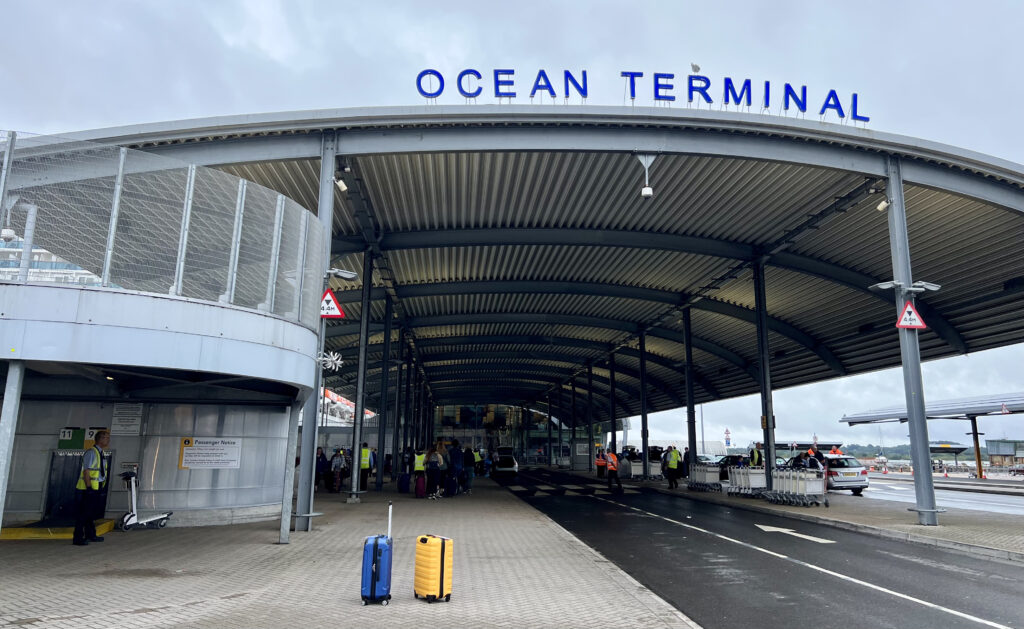 Prior to my arrival at the cruise terminal, I had wondered how almost 5,000 people would be organised and managed in a busy terminal. I was most impressed with the whole embarkment process. Both the Port Authorities and the cruise ship had the whole process down to a T. Surprisingly, there were no queues!
The luggage drop off was also very smooth and hassle free. Their luggage tagging system worked well. And you will be impressed how simple and effective  it was!
One of the best things about taking a cruise is the all-inclusive aspect and you don't have to worry too much about charges for your accommodation, meals, and entertainment.   My cabin, similar to a hotel room, and called stateroom on this cruise ship was included as standard.  There was everything you could possibly need – including a shopping mall for designer items, casino, wine tasting, night club, Chapel, launderette, cinema, theatre, and a shop for essential items that you may have forgotten to pack. 
The on board dining  was fantastic. I took advantage of everything on offer – from buffet, to A la Carte to fine dining, I tried them all. You throw caution to the wind and eat as much as you want, don't you?. I can assure you that cruising and diet do not go together. You are sure to put on at least a kilogram in weight!! There were no bathroom scales to be found anywhere on the ship – smart move!!
Before any ship can set sail, everyone on board the ship must go through the muster drill which is similar to  the emergency procedures on an aircraft. It was easy and straightforward and it gave me peace of mind. 
The sailaway party was great fun and not to be missed. I particularly loved hearing the ship's horn blasting out to the theme song – Love boat!! I became very excited and felt ready for my cruise.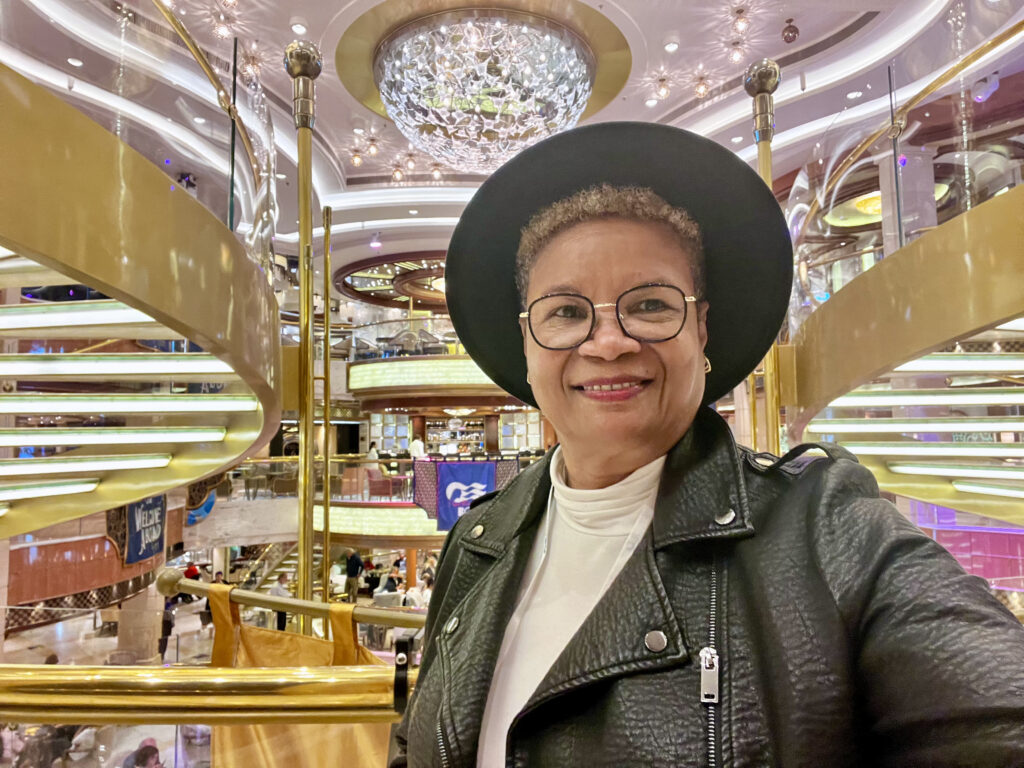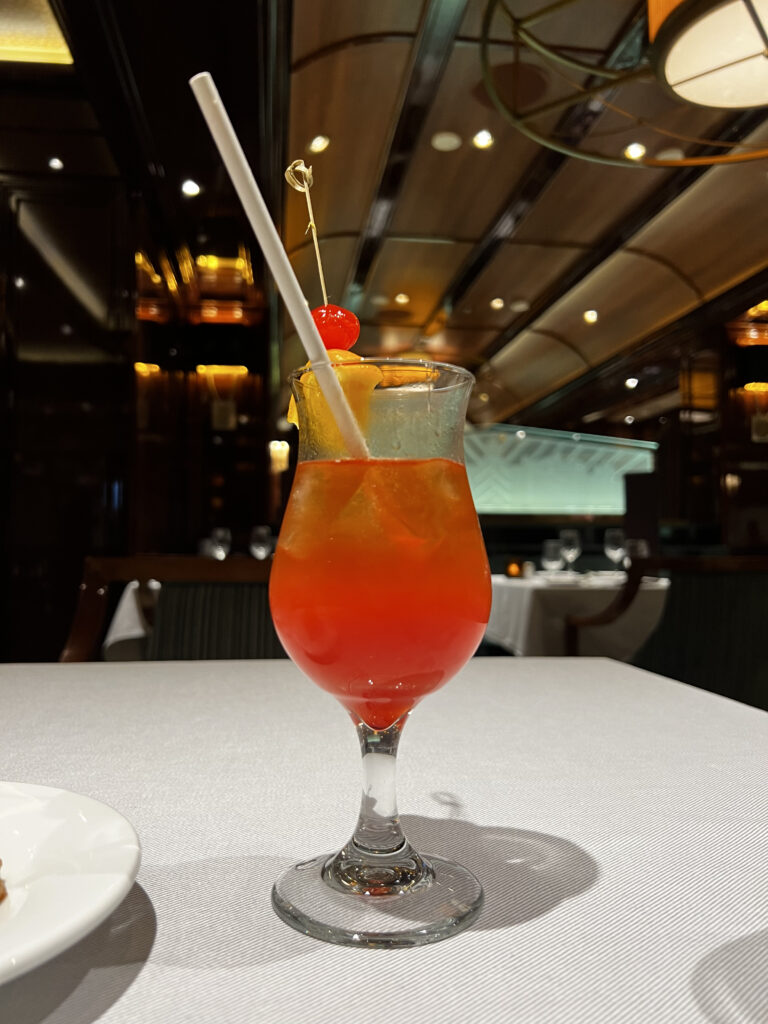 The cruise ship is beautiful internally – the decor, the ambiance, and the facilities all helped to create an unforgettable cruise experience,  I was very impressed and just walked round in a daze for the first couple of days.
Everyone on board was sociable, and that created a very pleasant cruise.  I am quite sociable too and made lots of friends, swapped stories -mostly about cruising. As a first timer, I had lots to learn from the pros, particularly those who had been cruising for many years. It was clear to me after a few days that cruise line was  a clear favourite amongst the guests on board and almost all were loyal. Sure one or two people complained about their plan to introduce a charge for Alfredo Piazza restaurant but overall  people were complimentary.
Planning is key to an amazing experience.  I prepared for the cruise as best as I could.  The information provided on the Cruise Line's website was comprehensive and helpful, always the first place to start.   The Medallion Class App came in very handy too. 
Captain's Welcome Celebration event
The Captain's champagne welcome drinks party was wonderful. It was one of two formal nights on the cruise where you get to dress up if you choose to do so. I loved it so I did. You get the champagne, the music and the welcome speech from the Captain.  He mentioned the top 5 nationalities on the ship – I was not surprised to learn that passengers from the United States of America were the highest, followed by British, but I was surprised that passengers from Israel were amongst the top five!
I enjoyed the relaxed ambiance of the ship, and the on board dining experience.   I had breakfast and evening meals on most days in the Concerto restaurant as I preferred the ambiance.   I avoided the main dining room which served buffet because I found it overwhelming – too many choices! 
The dress code was smart casual and many people abided by it. I liked the idea of dressing up for dinner and theatre as I would back home when going out to such events. 
I paid extra for  their  Plus package which in my opinion was worth it especially for first timers. I must say that however much I tried , I could not use up my daily allowance of fifteen drinks a day! But some people did- they started drinking alcohol from breakfast, all through the day and did not leave the ship! Wow!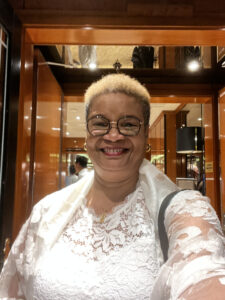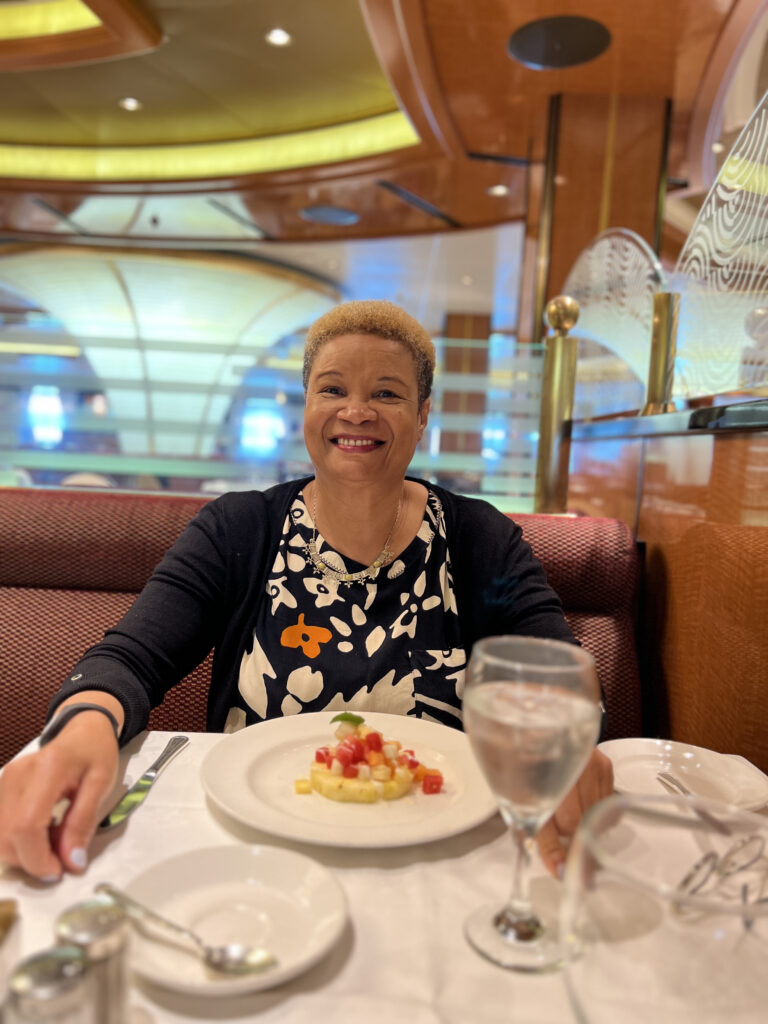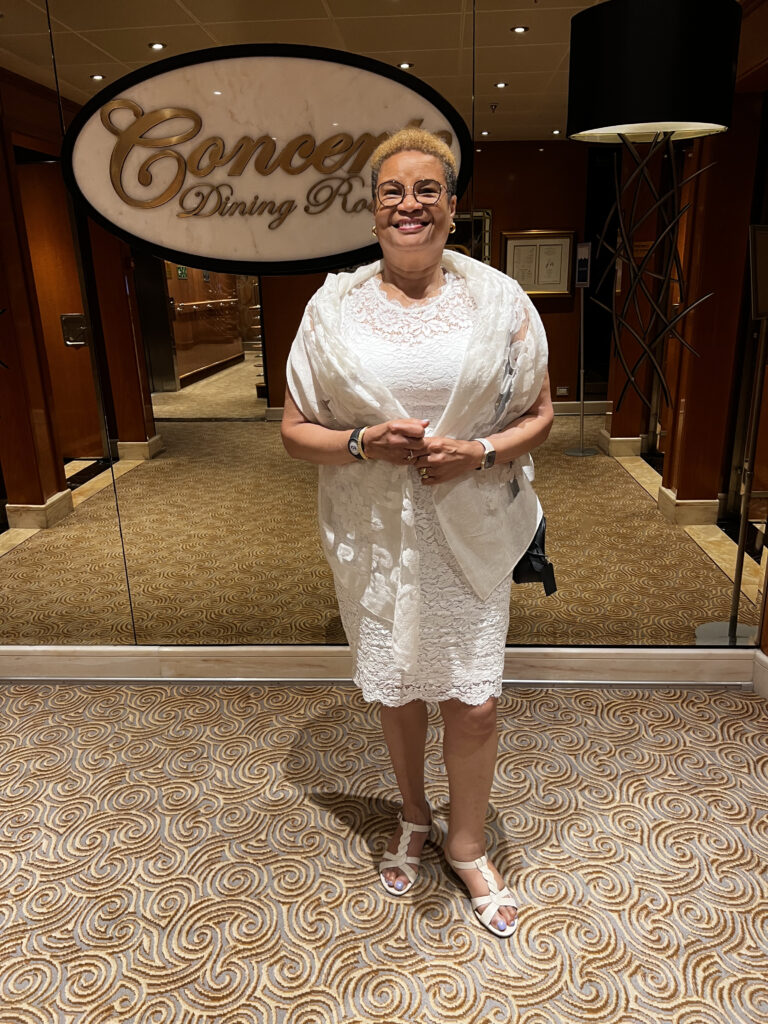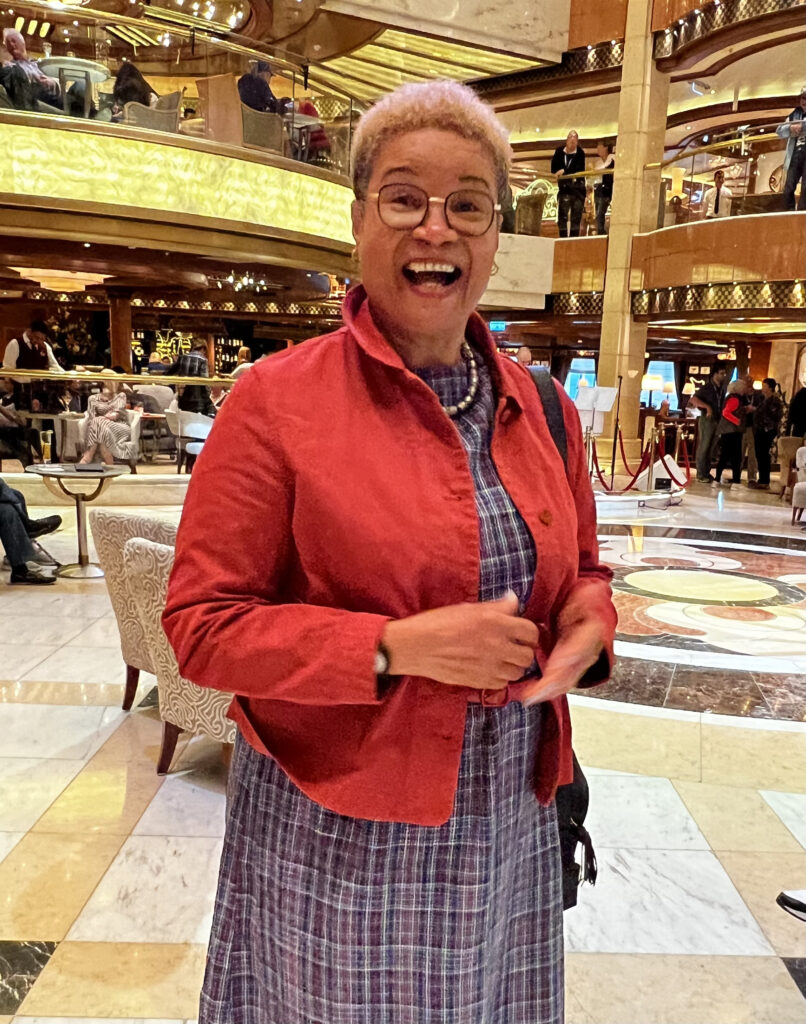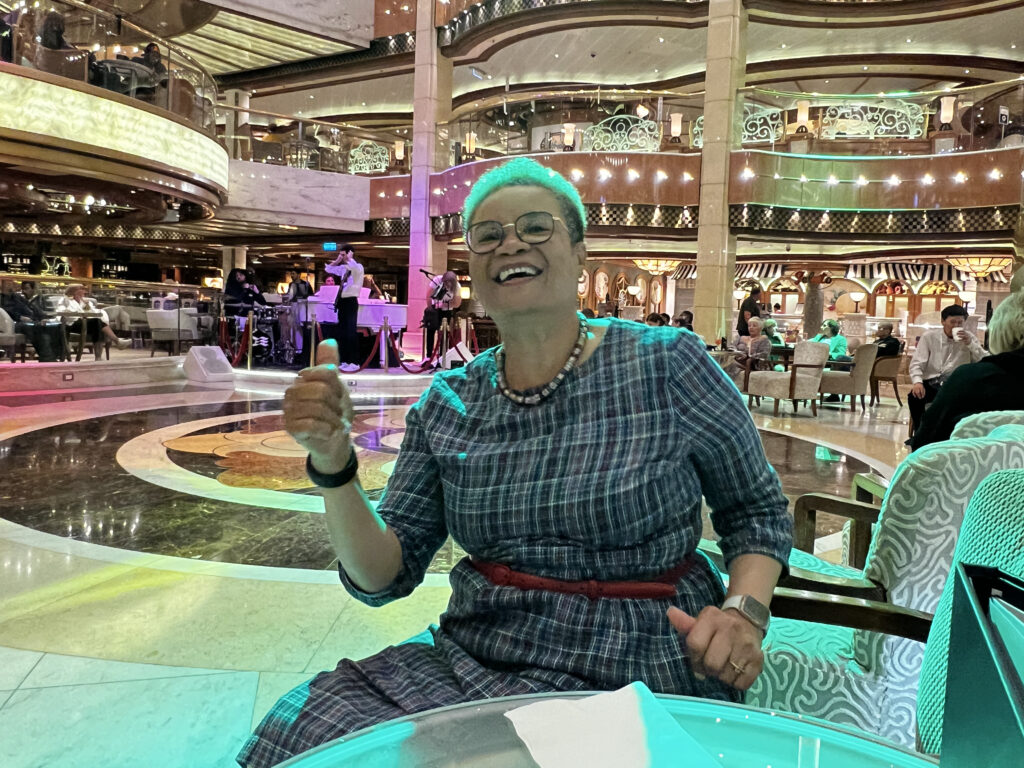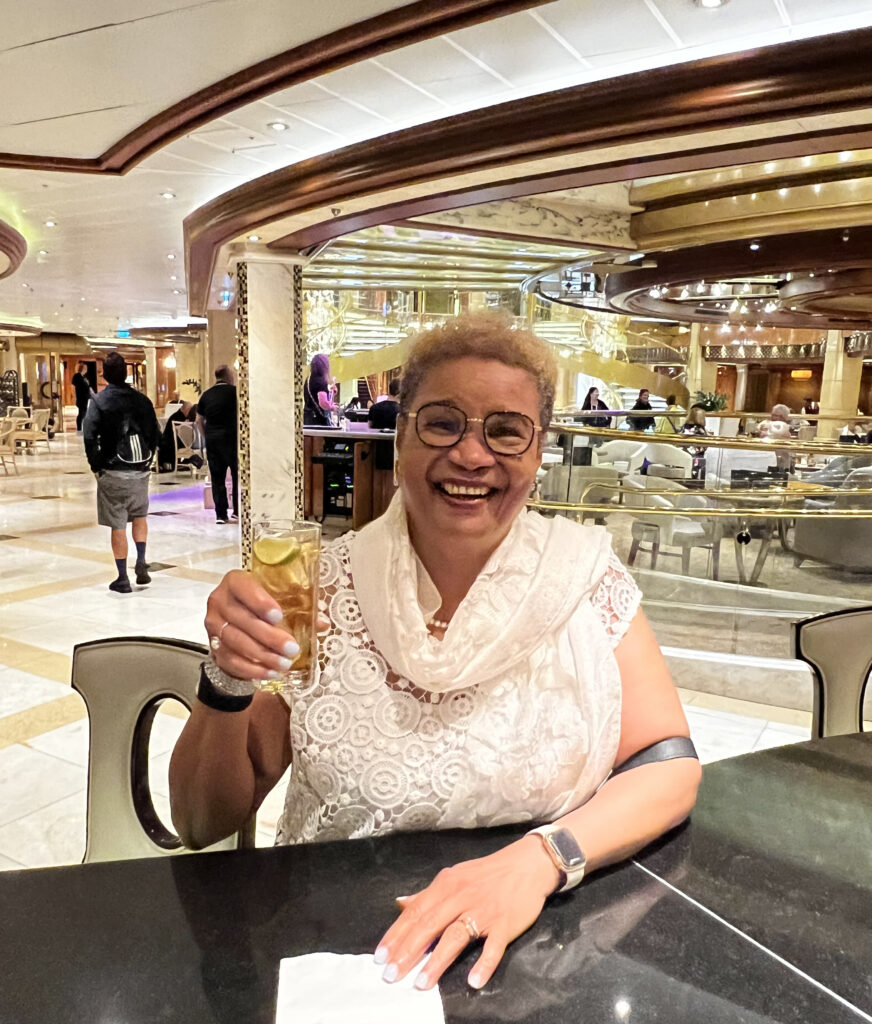 There were many fun things to do on the ship, from pub quiz, trivia, disco, to movies, theatre, spas, gym- something was happening somewhere on the ship at any given time. You will not be bored. And if you prefer a quiet time, aside from the on board library, there were many places including bars, and lounges to just sit and relax – no queues and no crowds! Bliss!!
I checked out the spa on embarkment day when it was open to all guests but I did not book anything as it was too pricey for me. 
The gym on board the ship was very well equipped, light and airy and throughly modern. But too many things to do on board than going to the gym!! I made an effort though, and visited the gym twice!!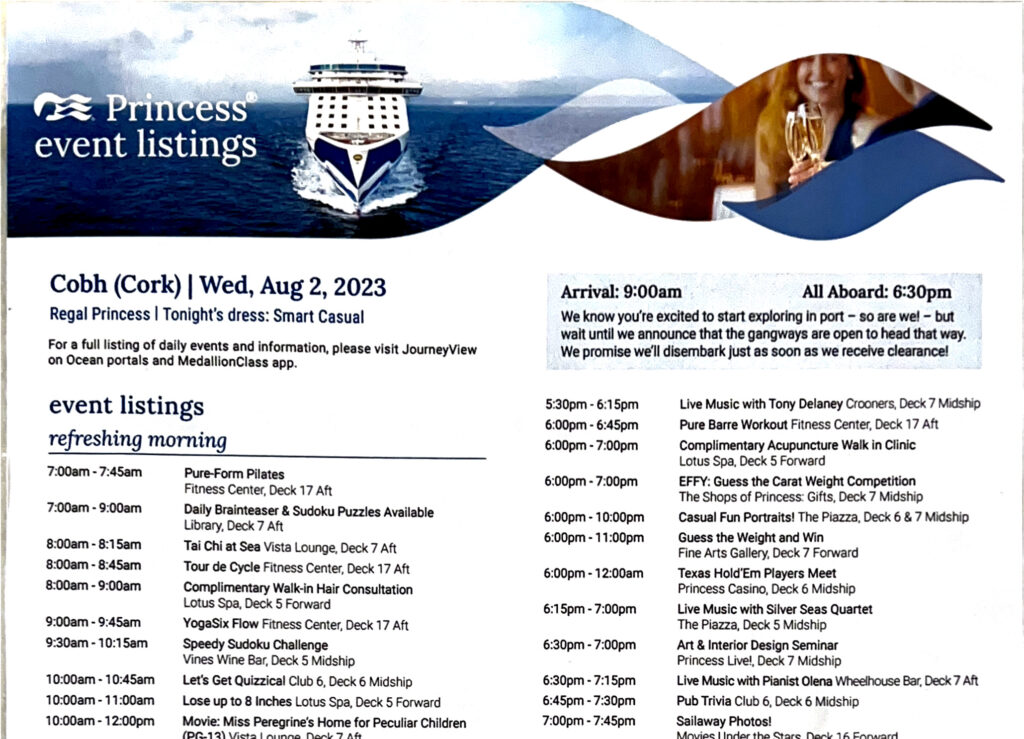 Some people went on the shore excursions at different ports, while some people stayed on board the ship. I did not buy cruise' excursions as they were a little pricey but I explored all the destinations myself which was quite fun. See links at the end of this blog post.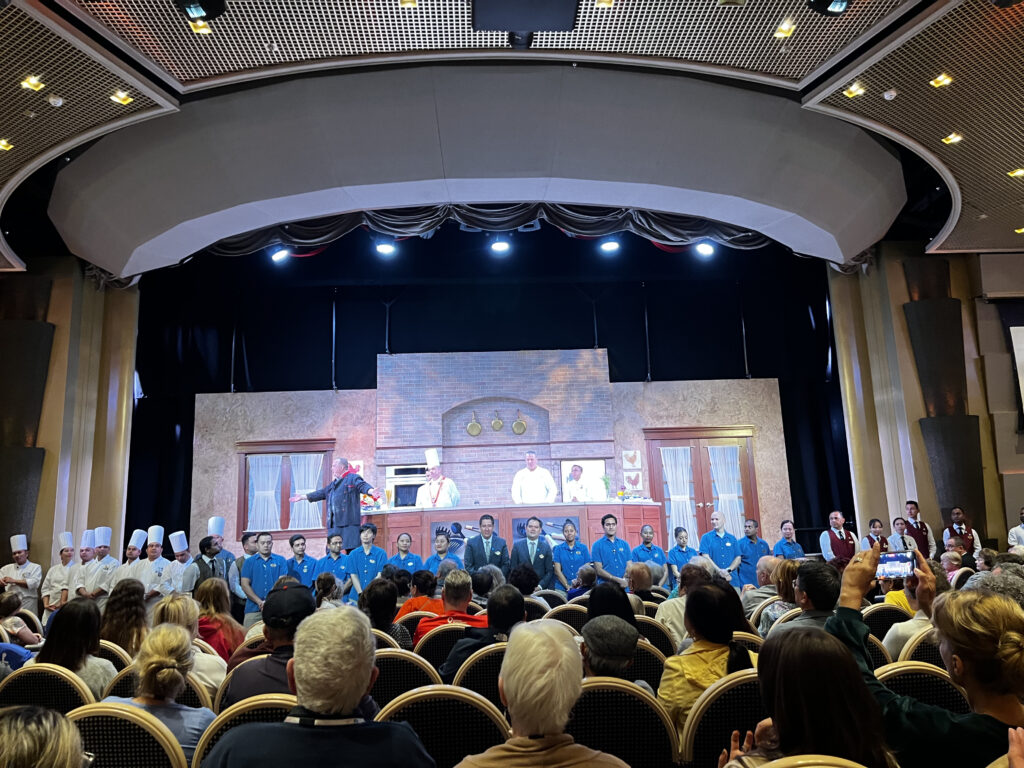 This was a really fun evening at dinner on our last day at sea. The Cruise Director announced  and asked us all to wave our napkins to music by way of saying thank you to all the crew, waiters and kitchen staff who all piled through the restaurant. The crew couldn't wait to get away as they were most embarrassed.  I loved it as you can hear me singing and very loudly too! 
Cruises are more than just a vacation, they are a unique opportunity to explore the world's most beautiful destinations in style and comfort. With itineraries ranging from the Caribbean to Alaska to the Mediterranean, there is something for every type of traveller.
If you are thinking of going on a cruise, just do it! It is a wonderful experience that some say one can get hooked on. As for me, I have already paid a deposit of $100 (£75) on board the ship for a future cruise. My  fellow guests recommended it for a Princess cruise and that it was worth it. 
My shore excursions - what an experience!
I have written separate blogs on each of the destinations that we visited on the cruise so check them out here using each of their links. 
If you want to read more about some of the things I mentioned in the post above, here are the links to the different pages which you may find interesting and/or helpful.  
Just so you know, this cruise and all my travels to-date have been self funded. This is to give me the freedom to write what I like,  how and when.   I am fortunate to be able to travel and  write my blog  as a hobby to share with you.  
Will I monetise my blog in the future? I don't yet know. – watch this space!