Rye, East Sussex, England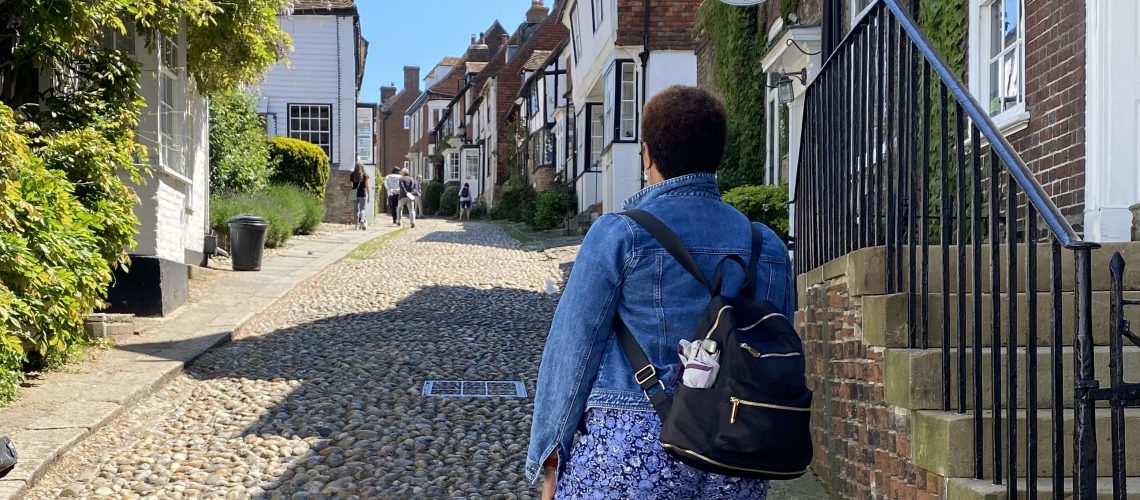 On the move again… at last
Some of you may be wondering how or why I chose to visit this part of England. I wanted to see a few places that were within easy reach of Hastings that I have not previously visited.  I did my research and selected Rye and Camber Sands for different reasons.  
Rye is a charming English town, full of character and lots of interesting things to do and see. The famous Mermaid Street was well advertised in various guides books as a "must see". I wanted to find out why this street is famous and what is interesting about it. .
Neighbouring Camber Sand  is known for its wind swept sandy dunes and beach, perfect for a family trip.  I am not a beach person and generally avoid  such places. But I would recommend it as it is said to be one of the nicest sandy beaches in this part of England.
I visited this ancient town of Rye with my partner.  I had talked this trip up so much that he too was keen to find out what was special about this street and what made it famous.  It was not hard to find our way to this street. To be honest, I was not sure what I had expected to see or experience.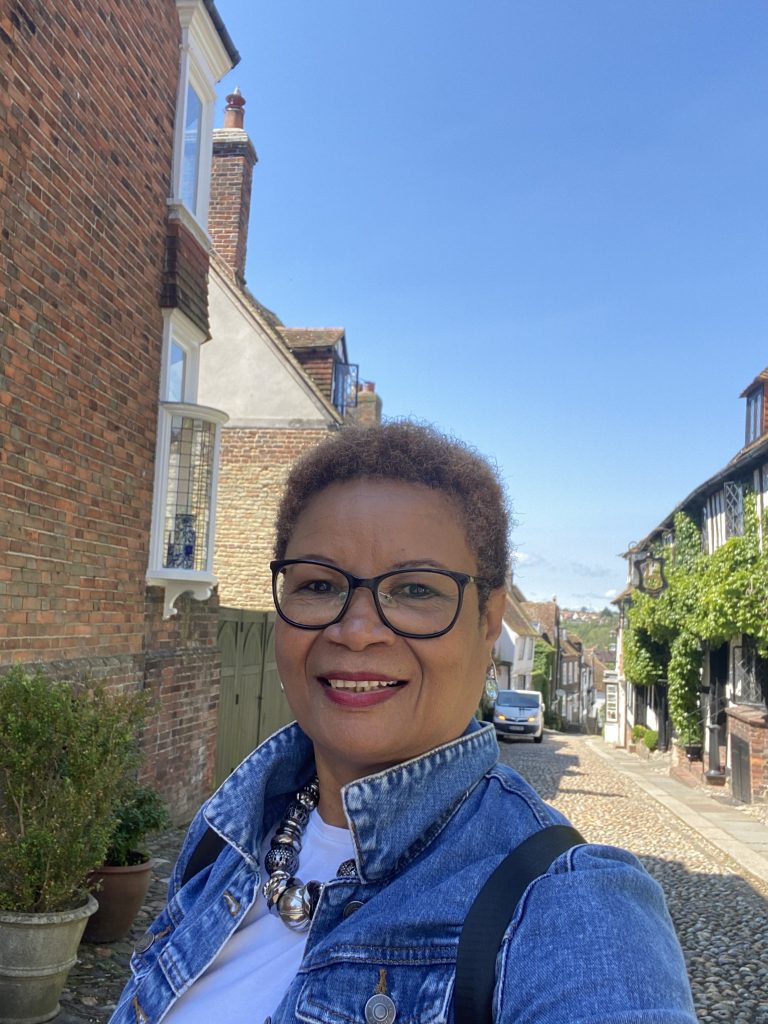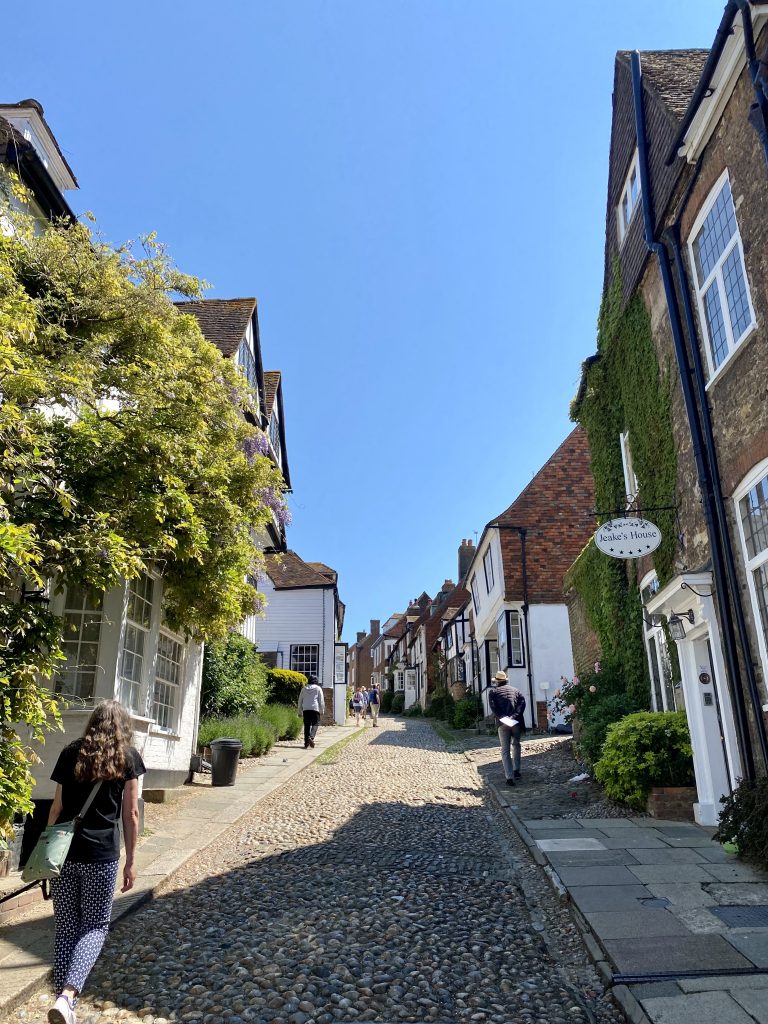 We walked slowly up and down this cobblestone Street, trying to figure out why it was famous. Sure, we had read about the history and the architectural significance of most of the houses on the street. We admired the buildings and appreciated the architecture, and took lots of photos of the street from every angle.  It was not a long street. We were not alone as there were other tourists doing the same things as us.  We gave up after the fourth time of walking up and down the street, and headed back to the town centre.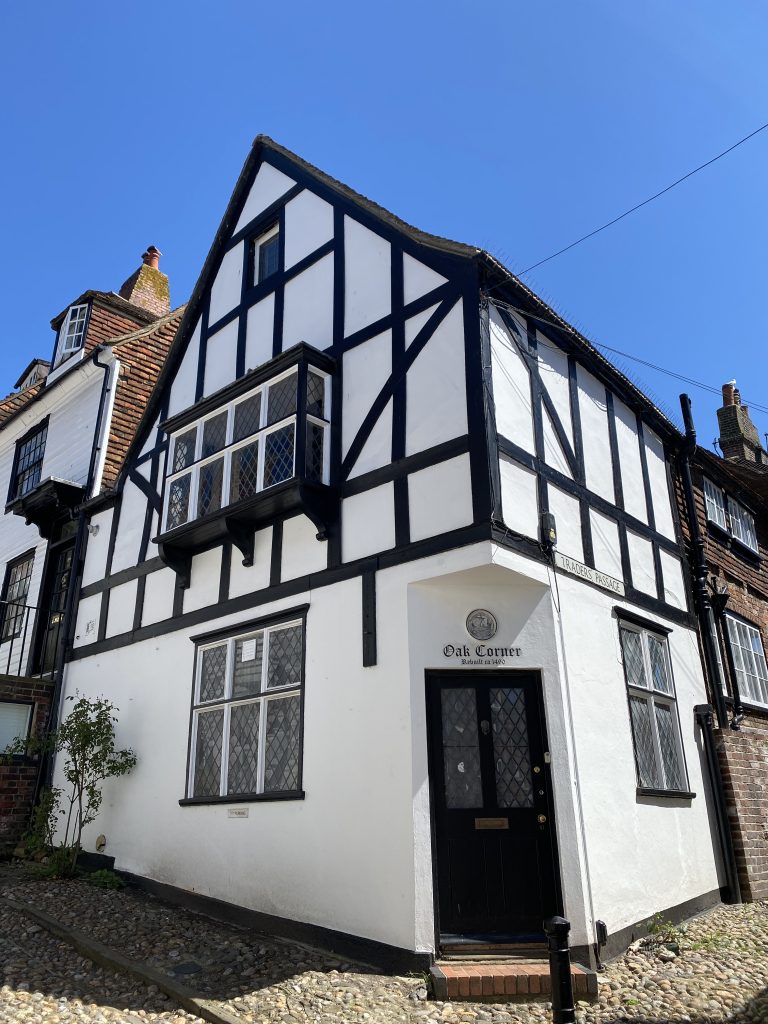 We came away feeling very disappointed and wondered what we had missed. By chance, we saw the photo of the Mermaid Inn with the pub sign of the mermaid handing from the roof in a shop window of one of the artisans shops.  We became very excited about this and decided to return to the street and explore it again as we  had missed this important sign.  
The Mermaid Inn is said to be steeped in history and that seeing the inside of the Inn like the old giant fire place would have transported one back in time. There are lots of stories about various rooms in the Inn being haunted and reports of frightened guests. We decided not to go inside to explore the place or experience the ghost sightings. Was it worth returning to the street? No, we didn't think so. 
There were other things to do and see in the town so we to explore them.  From the top of the High Street, we could see these wind mills standing still, high and proud!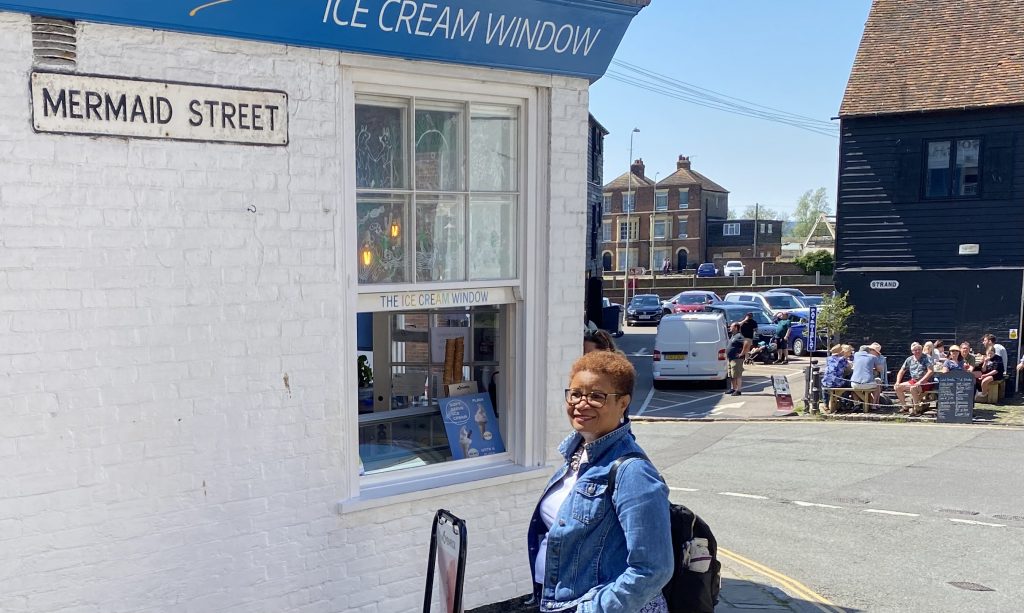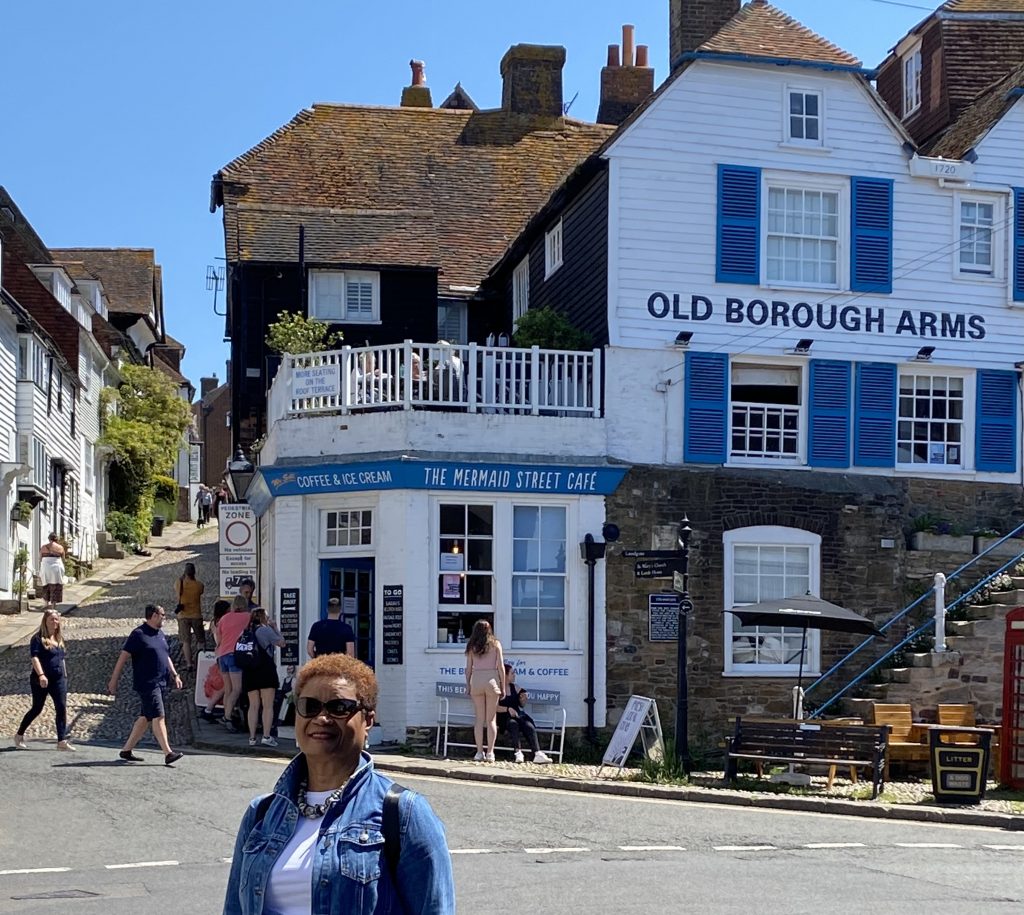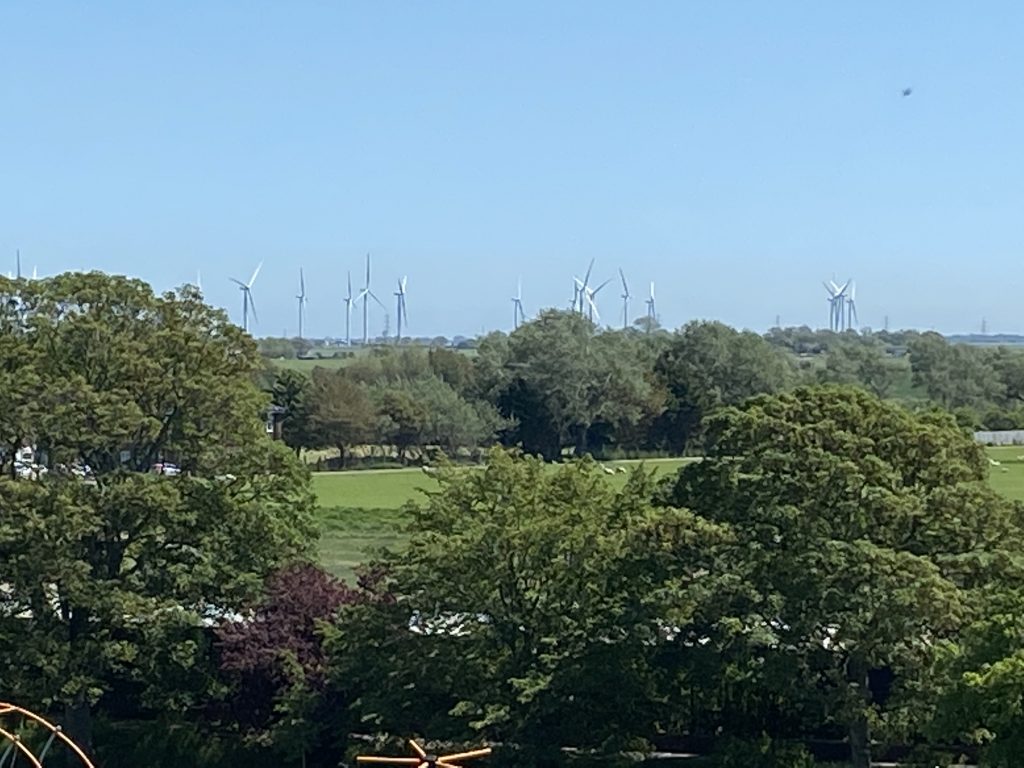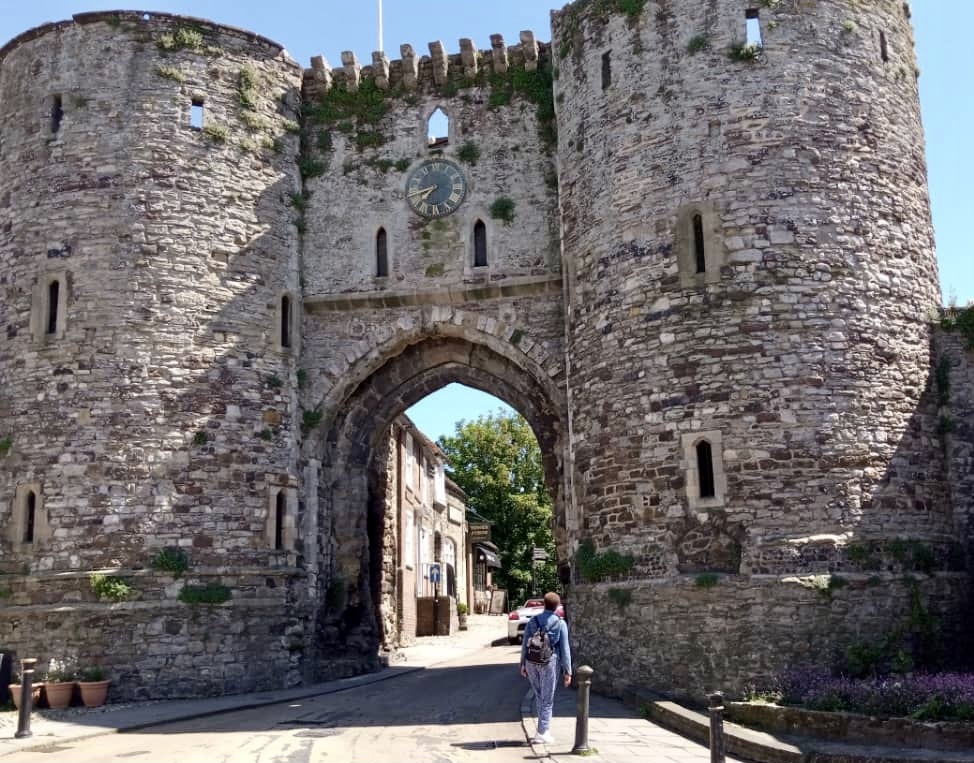 The Landgate was, for me the more interesting thing to see  in Rye. The Landgate is the only remaining fortified gate built  in 1329 to defend the town. It is solid and magnificent both from the front and back.   The road that passes underneath is still in use and so one needs to be careful when walking pass or taking photos.
Rye Harbour Nature Reserve was one of the most fascinating wildlife sites to visit in Sussex. It  is free wildlife experience for everyone. The Discovery Centre has a wealth of information and quite interesting. There is over twenty kilometres of footpaths, many of them wheelchair accessible.  It is very family friendly and quite a nice place to go for long walks in open air with lots of interesting things to see along the way. 
I love this photo of the red roof hut at the Rye Harbour Nature Reserve. I am not quite sure of its purpose. The photo is beautiful against the setting of the blue sky and brown and green ground.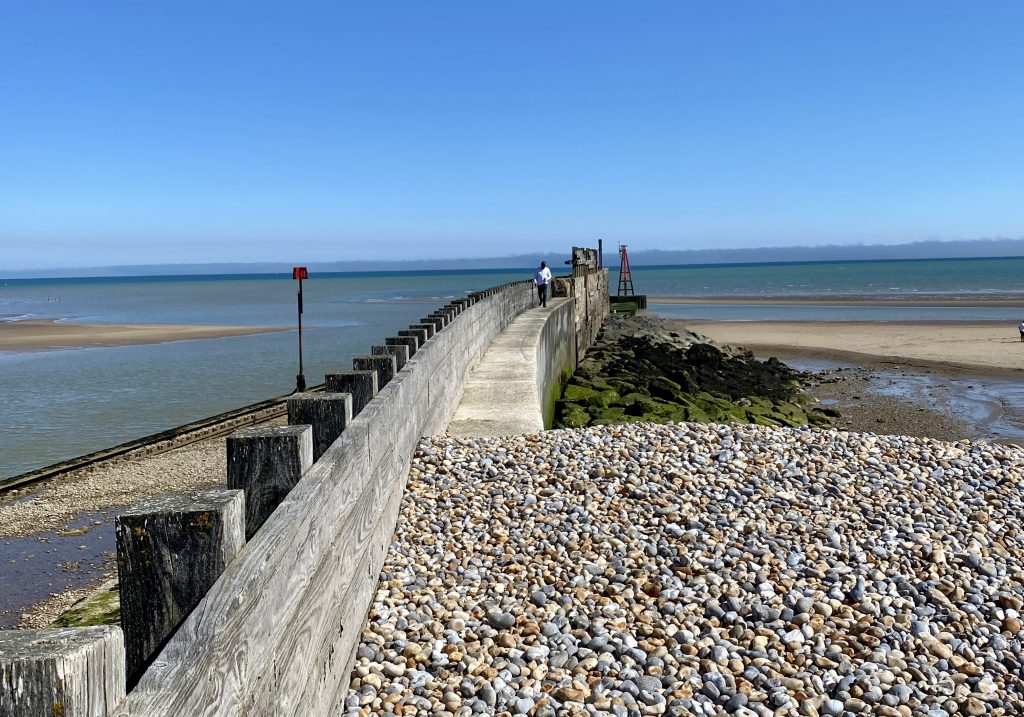 As Rye is next door to Camber Sands which is one of the loveliest beaches in East Sussex, it is worth combining both on a holiday to this part of England.