Box Hill, Surrey – what a view!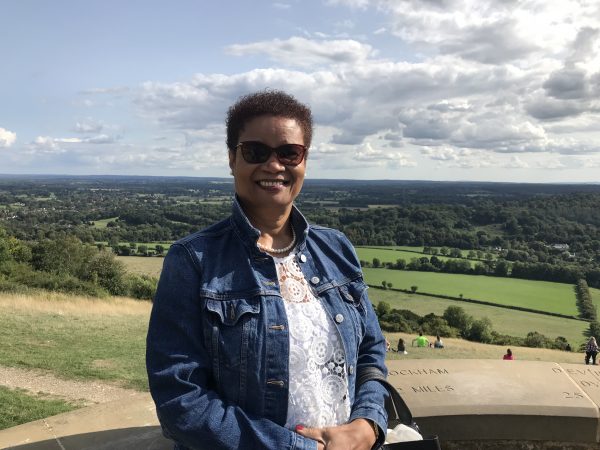 You will not be able to contain your  excitement when  you reach the viewing point at the top of Box Hill!  The view is simply magnificent.  Wow! Wow! The view is breathtaking; you can see for miles around. Pictures don't do this area of natural beauty justice. You have to experience it to appreciate it.
When my friend said she would take me to Box Hill when I visited her in Thames Ditton, I truly did not know what to expect. She did not tell me anything about Box Hill but that she knew that I would like it. I envisaged Box Hill to be an uninteresting place with a view of some sort. I was wrong!
As we drove up the zig zag road, what immediately struck me was the high number of cyclists. I mean serious cyclists!! Some of them were impatient and wanted to overtake us. My friend was not at all bothered about their behaviour and took her time slowly up the winding hill, carefully navigating each twist and turn.  As far as she was concerned, the cyclists  could overtake us if they wanted to. But they did not as it was equally tricky for them to navigate the winding road. 
I was surprised that we were able to find a parking space given the fact that it was a bank holiday weekend.  Parking is free to members of the National Trust and my friend is a member. We arrived at the viewing point after a very short walk from the car park. There it was, the most amazing views across the surrounding countryside. I just stood there in awe. I have seen spectacular views of mountains, sand and sea before but I have not seen one of a country side such as Box Hill. 
I enjoyed the walk along one of the walking trails and I'd wondered why it was called Box Hill.  I have since found out that the hill is named after a large number of box trees that grew there a very long time ago. 
We sat on a bench and admired the scenery and took in the fresh country air. It is a great place for a family day out and excellent for picnics. Picnicking on Box Hill was made famous by Jane Austen's book called Emma, and remains a popular place to go. Box Hill is also popular with cyclists having been put on the map after  being included in the 2012 Olympics.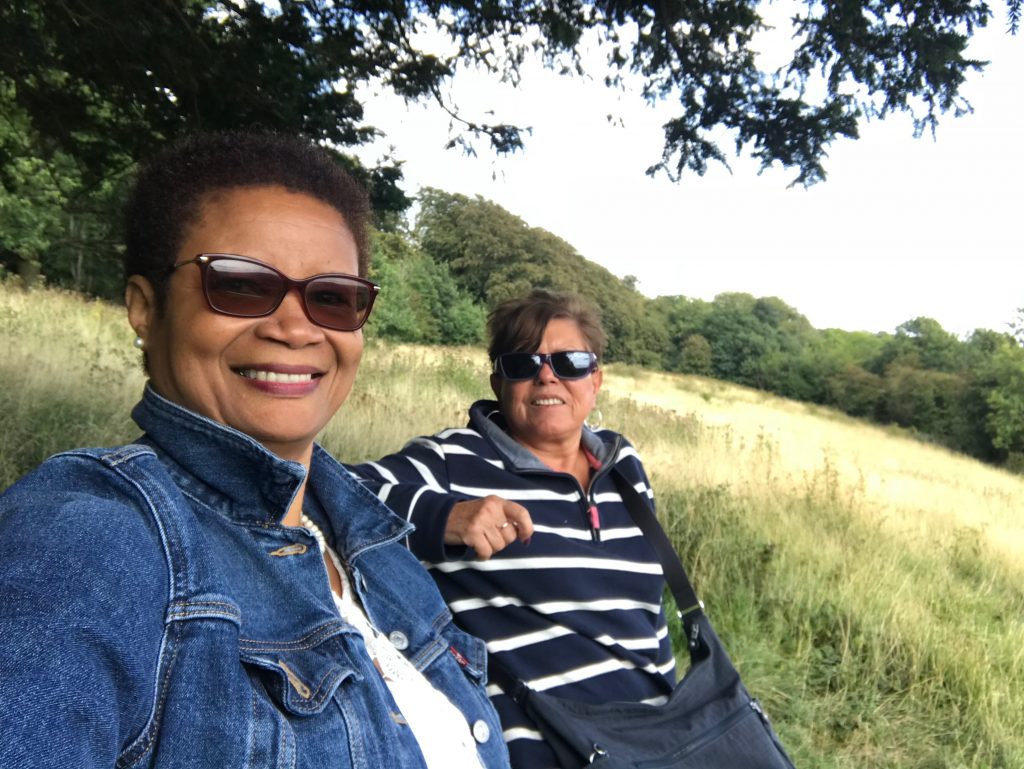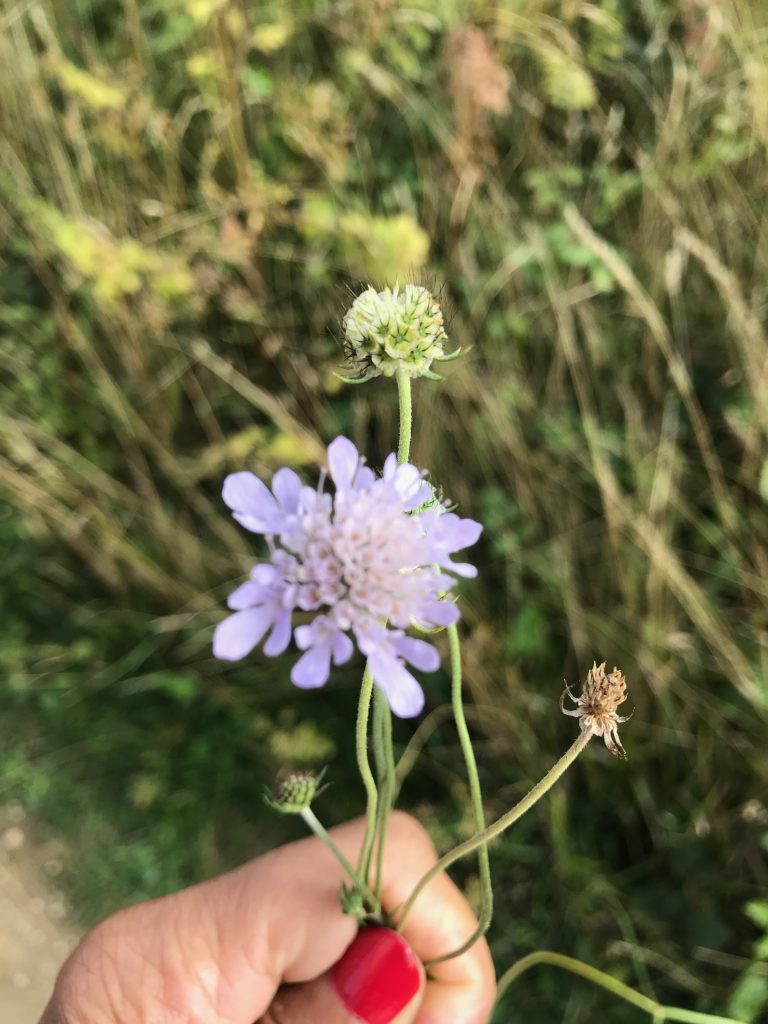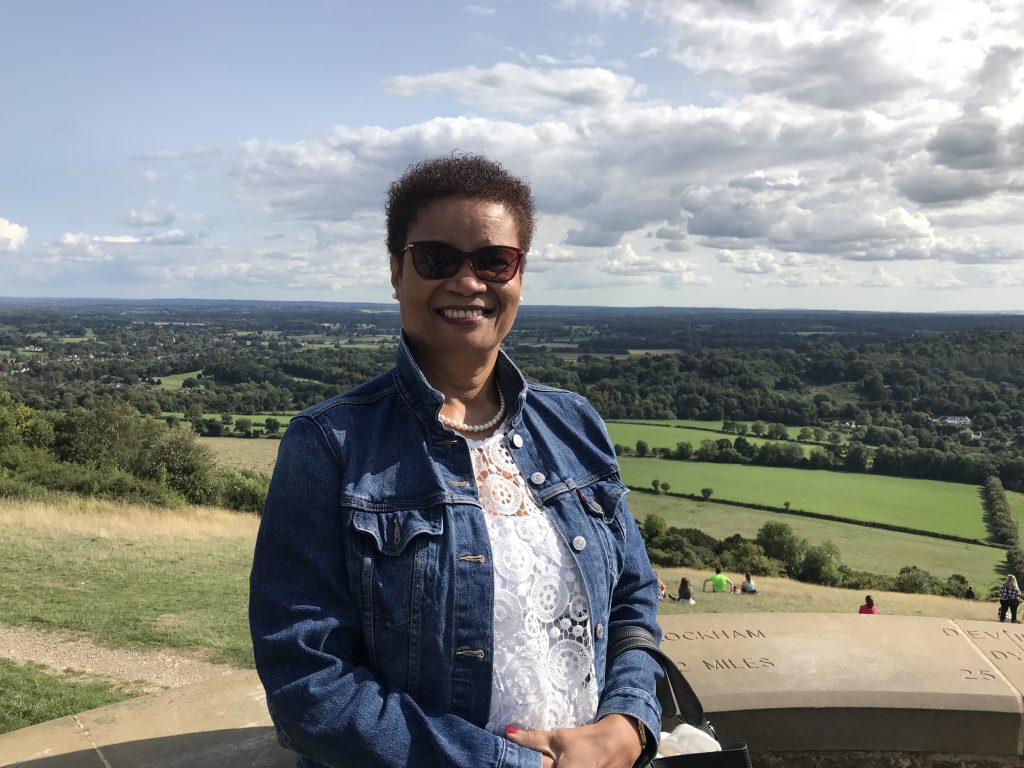 I was not able to explore all that Box Hill had to offer during my short visit. But it is a place that I most definitely recommend and one which I will return to in the not so distant future. It is easy to get to and close to London. 
If you enjoy places of natural beauty, outdoor activities, hiking, cycling, then you will love Box Hill. There are lots of walks over the hill which you can download or collect on site.  Box Hill is part of the National Trust and has excellent facilities on site.