Rome – Top 10 tourist attractions in 3 days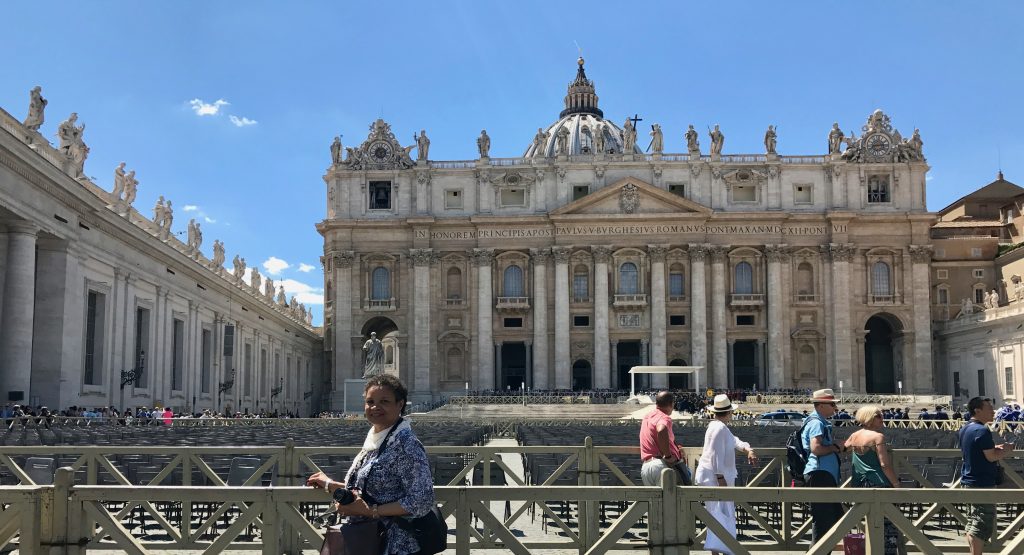 Art, history, architecture, and religion – Rome has it all! You can cover all the top ten tourist attractions in three days.  Yes, you can see them all on a mini break. You will also get to experience the cafe culture both day and night. The trendy bars come alive in the evening, and they provide unashamedly fun and entertainment. You can dance to all kinds of  music.  People jived to wonderful music right there and then on the pavements, and had lots of fun – simply irresistible!   
Visiting the Vatican had been one of my life long dreams. It is not only the smallest city in the world but also home to the Pope, the head of the Catholic Church and sovereign of the Vatican City State.  Like many people, I had listened to and watched the Pope on numerous occasions on the television celebrating mass and  blessing the crowd gathered in St Peter's Square.  I'd wondered what it would be like to be right there in person, jostling for space and a glimpse of the Pope. And I finally made it! Alas,  I did not get to see Pope Francis but I was able to see and feel this incredible spiritual place, and experience much more.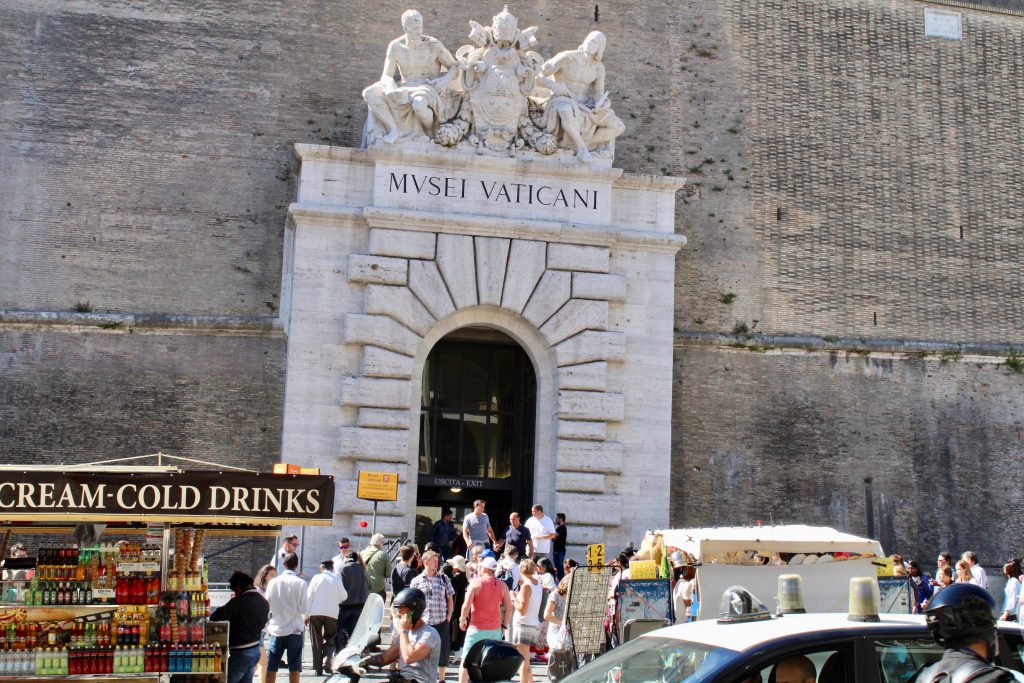 The Vatican is the top tourist attraction in Rome, both for Catholics and non-catholics. People come from all over the world to see it,  and  hope they catch a glimpse of the Pope while visiting. 
If you look closely, you will be able to spot the Papal crest is in the middle of the two statutes. 
I had read about the long queues so to I had bought one of those "skip the line"guided tours before I left the U.K.  I was glad that I did as the queue was very long even as early as 9am. The tour that I booked included visiting the Sistine chapel, the Vatican Museums and St Peter's Basilica. 
St Peter's Basilica is one of the holiest places for Catholics and for pilgrimage. It is said to be the largest church in the world with a capacity of 60,000. It is a magnificent building and it commands presence on the square. There was naturally a huge crowd in St Peter's Square but I did not mind the crowd.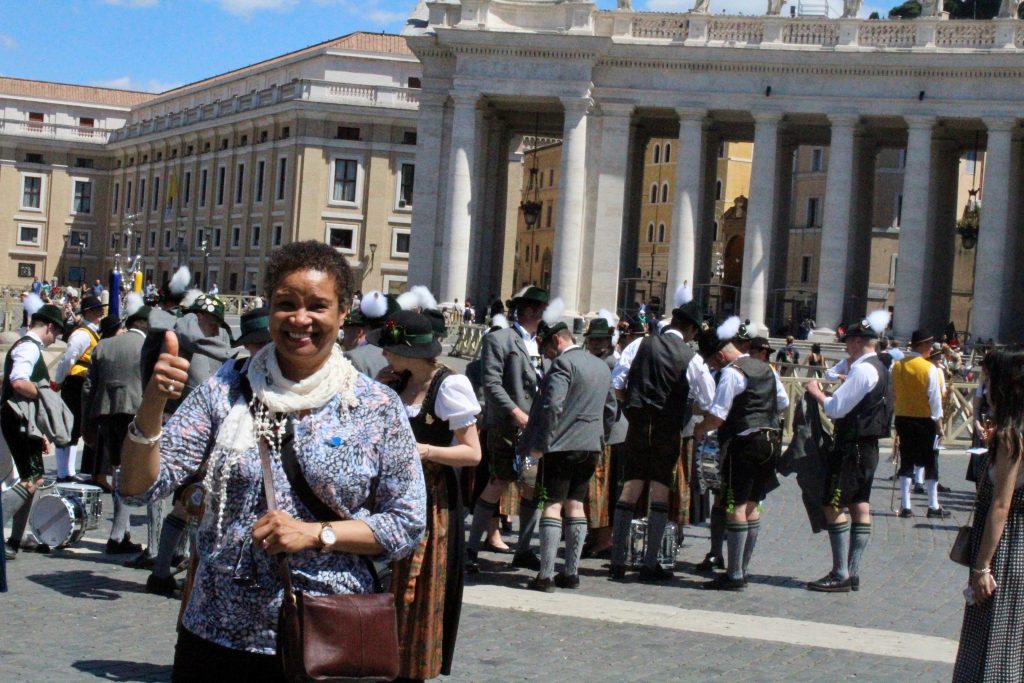 There was always something happening in the square and there was an event  on the day of my visit. There were bands rehearsing, people just milling around and of course tourists trying to get that valuable selfie! I usually find someone that I think I can trust to take my photo; either I give them my camera or my mobile phone – brave ehh! Hence several photos of mollywozhere.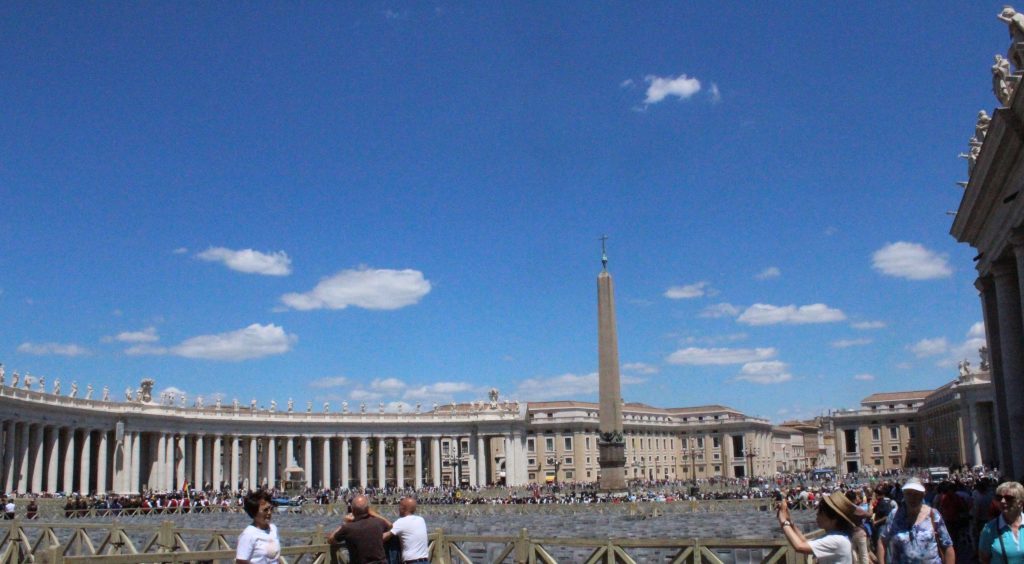 St Peter's Square is big. There is a fountain in the square and beautiful buildings to look at. Like every tourist, I wanted to see the Pope's window. But I could not get close enough because of the rows of seats and barriers for the event.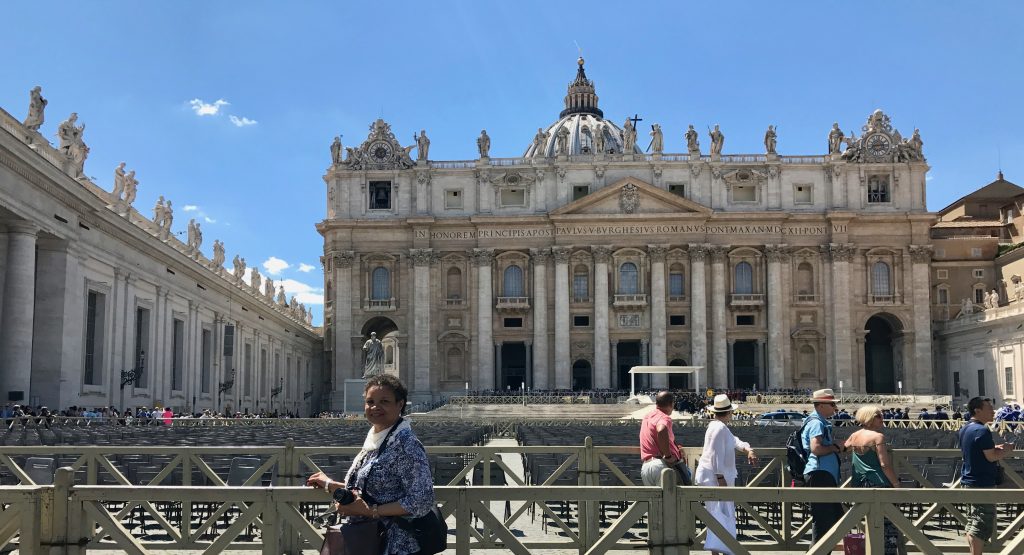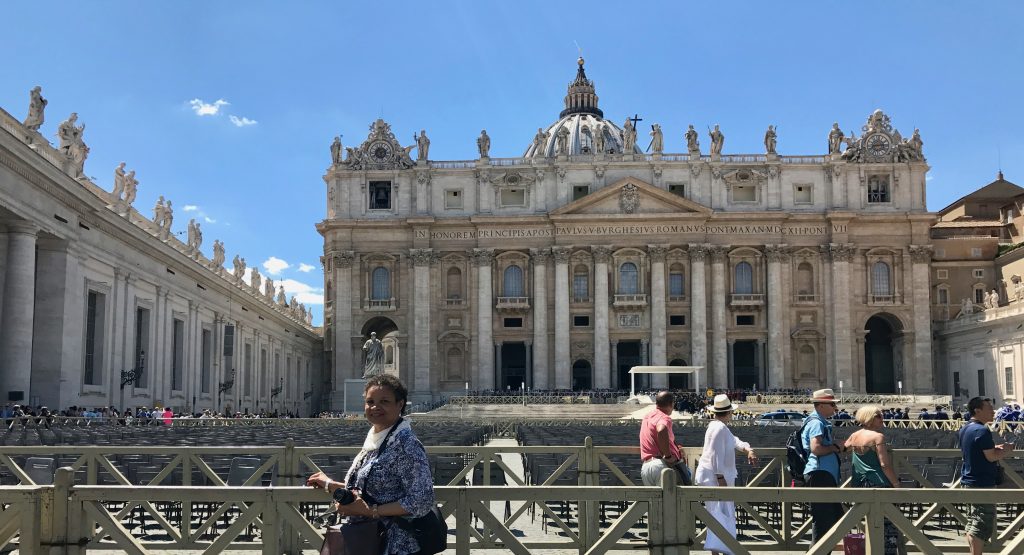 The famous dome of St Peter's Basilica is distinctive and it is a landmark in Rome. It can be seen from miles around. It is quite imposing and beautiful. 
On top of the building of the  Archbasilica, is a statue of Christ and the Apostles. This is similar to those on top of the Basilica of St John Lateran, which I also visited.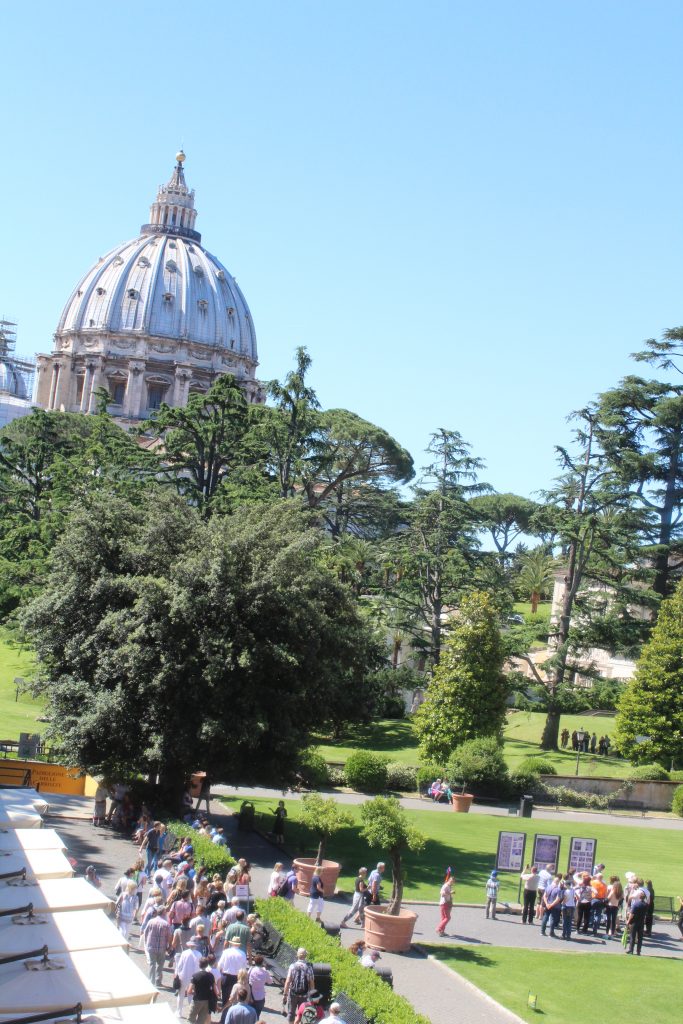 Nothing can prepare you for the interior of this great church. Apart its size,  it is opulent. I mean no expense has been spared. Like many people who see it for the first time, I was mesmerised by its vastness and beauty. I took quite a large number of photos. I mean I just wanted to capture everything. But suddenly realised that I was not appreciating the beauty but just seeing them through my camera lens so I stopped taking photos and just walked around, slowly, admiring everything.  
It was said that there are 390 statutes, 10,000 square meters  of mosaic, 45 altars and 11 chapels in St Peter's Basilica. And the church has the  capacity to hold 60,000 people. Amazing statistics!
 You need to look up as well as down. Some of the flooring are protected on either side by railings. This is necessary as the sheer number of visitors is unbelievable.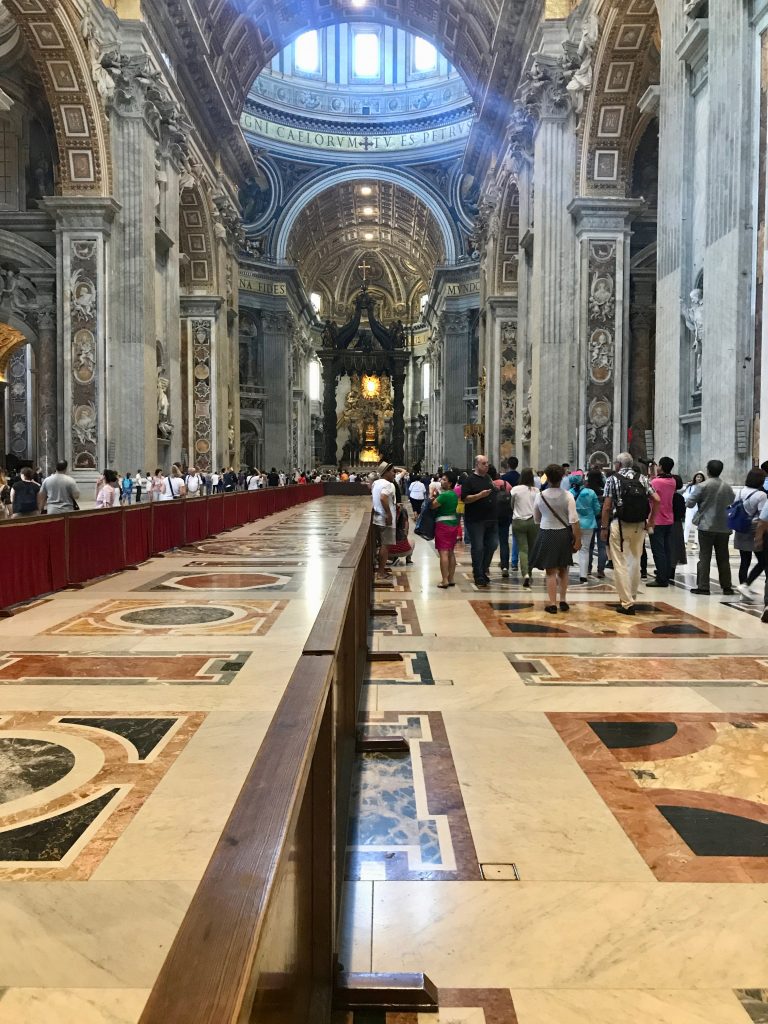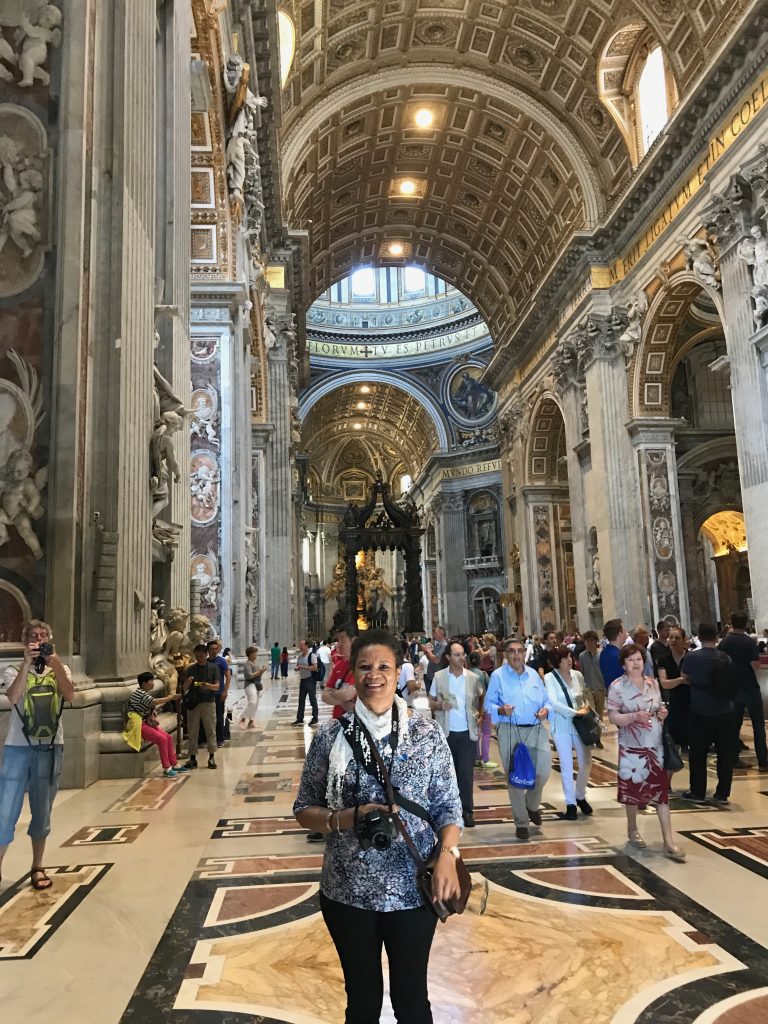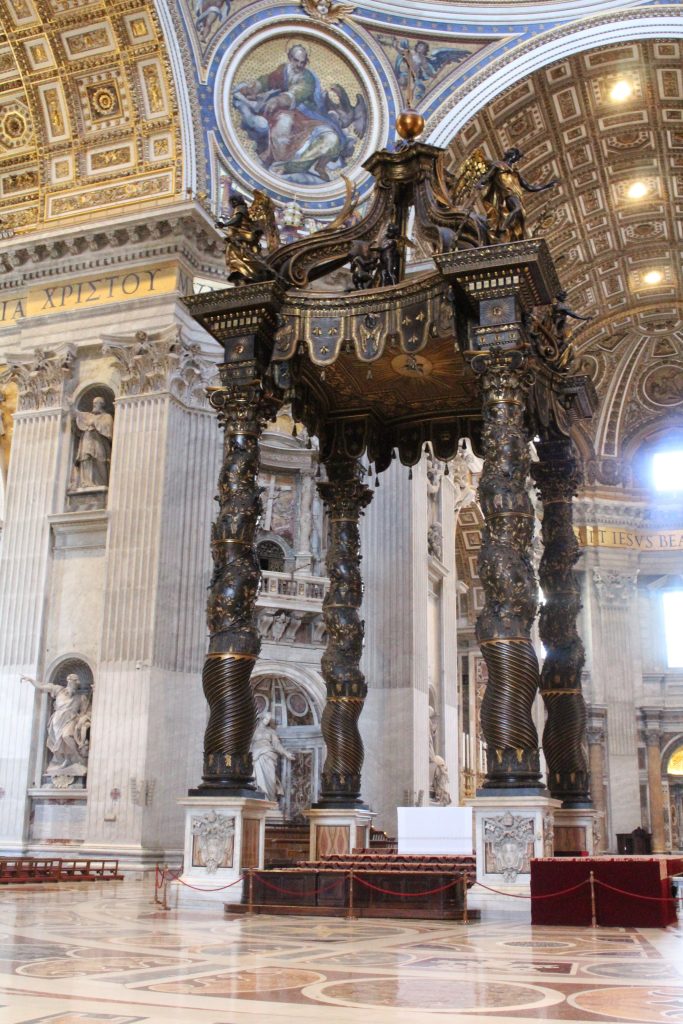 The high altar called baldachin is supported by four columns. When you first look at the high altar, you will be forgiven to think it is made of wood. It is not. It is made of bronze, and it is said to sit on top of St Peter's grave. And that the Pope is the only one allowed to  serve at this high altar.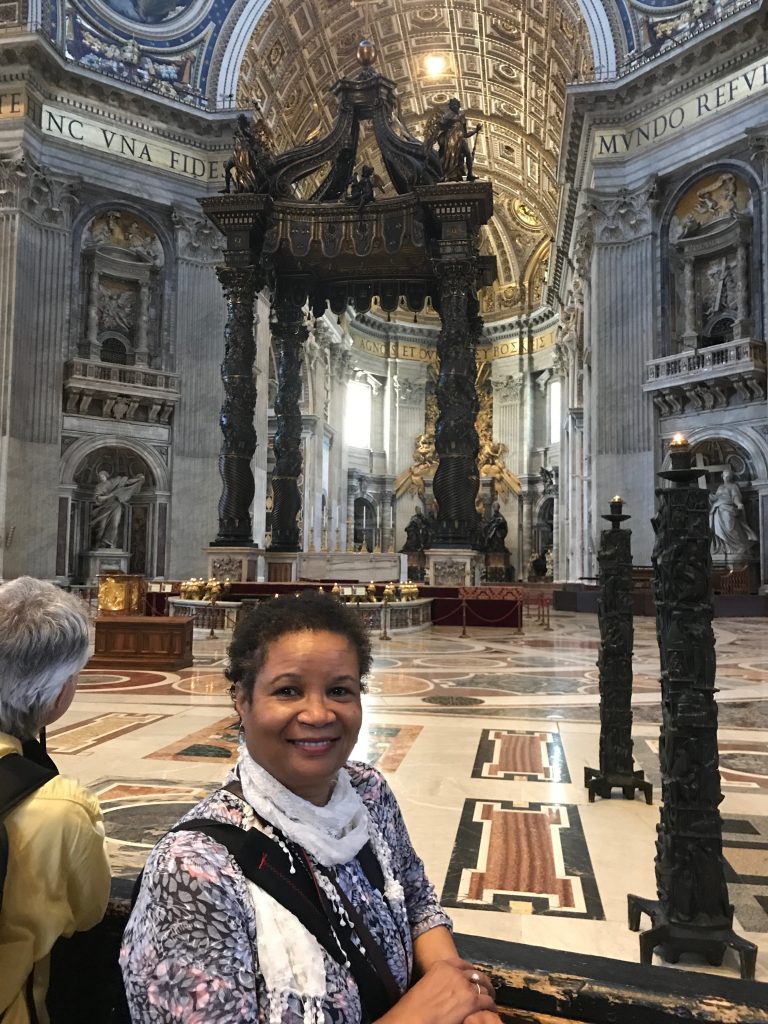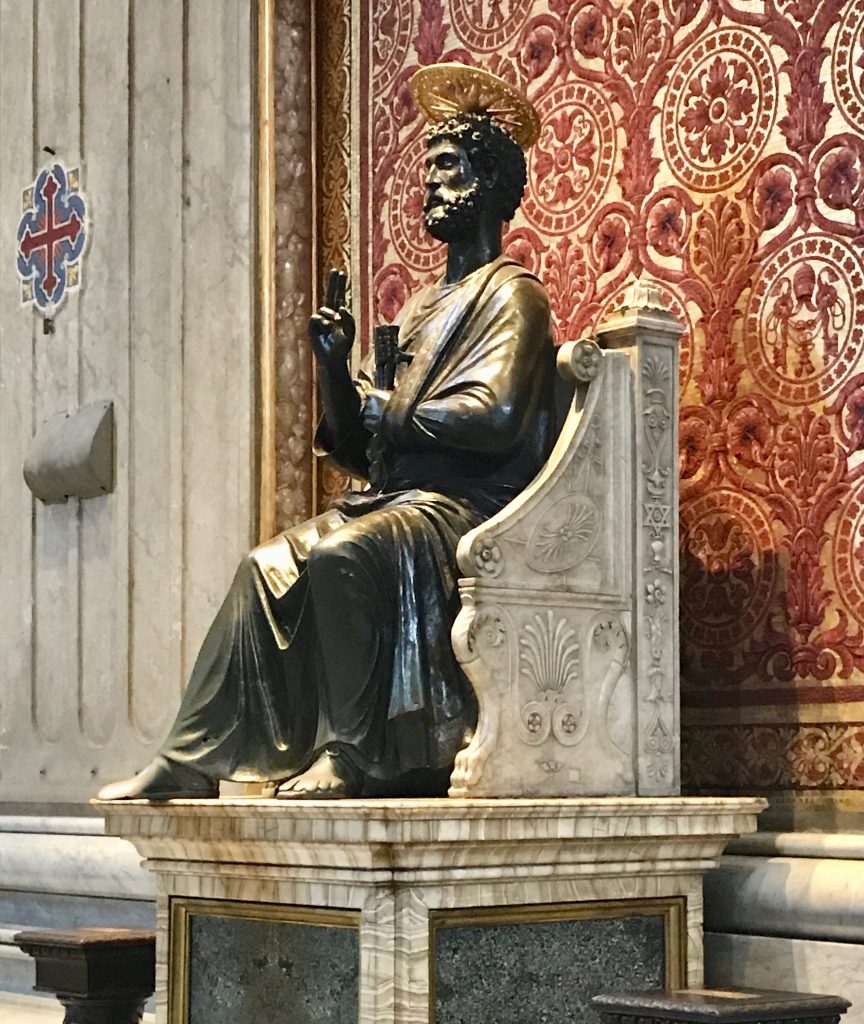 This rather small looking bronze statue is that of  St Peter himself, with his right hand raised in blessing. On closer inspection, I noticed that his right foot  is worn over time from being touched by pilgrims. You too will not be able to resist caressing it!
As you enter the building, you will see two angels holding up a basin of holy water. They seem small at first glance but they are actually over two meters tall. Like many of the statutes, you lose all sense of perspective because of the vastness of the interior of this great church.  I naturally could not resist another mollywozhere photo.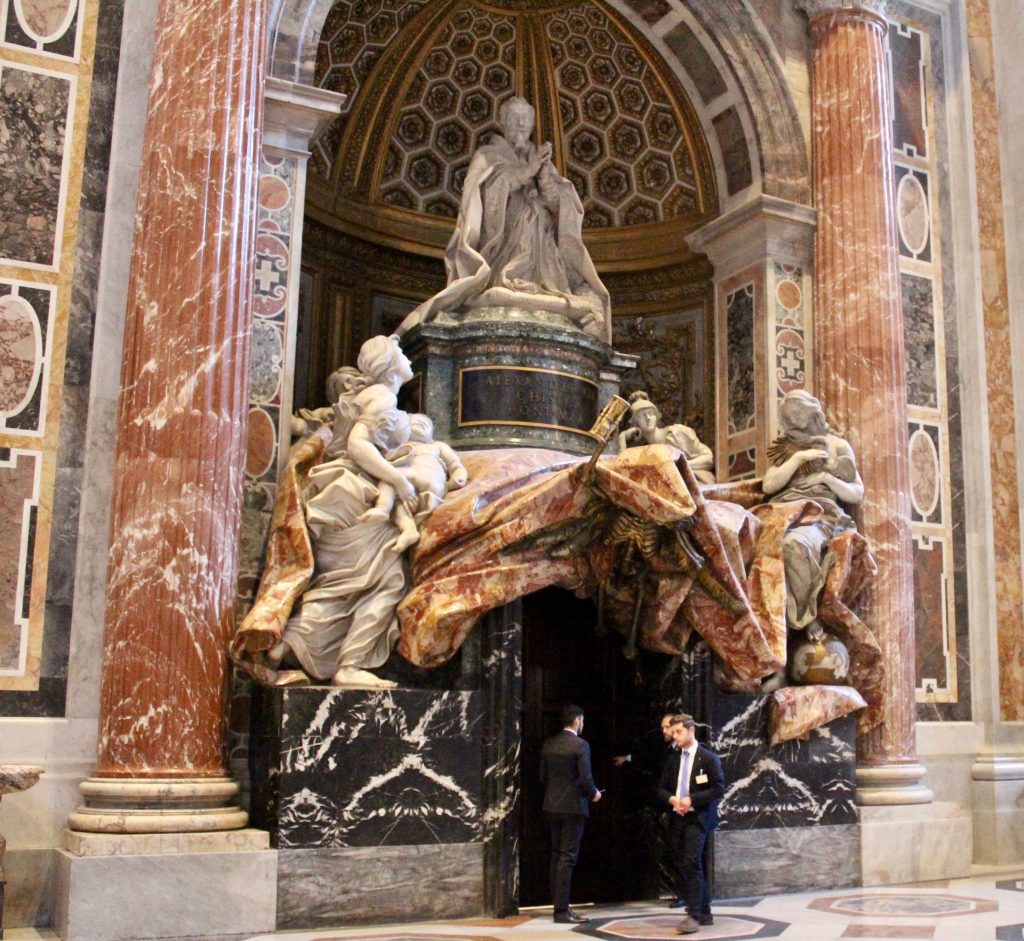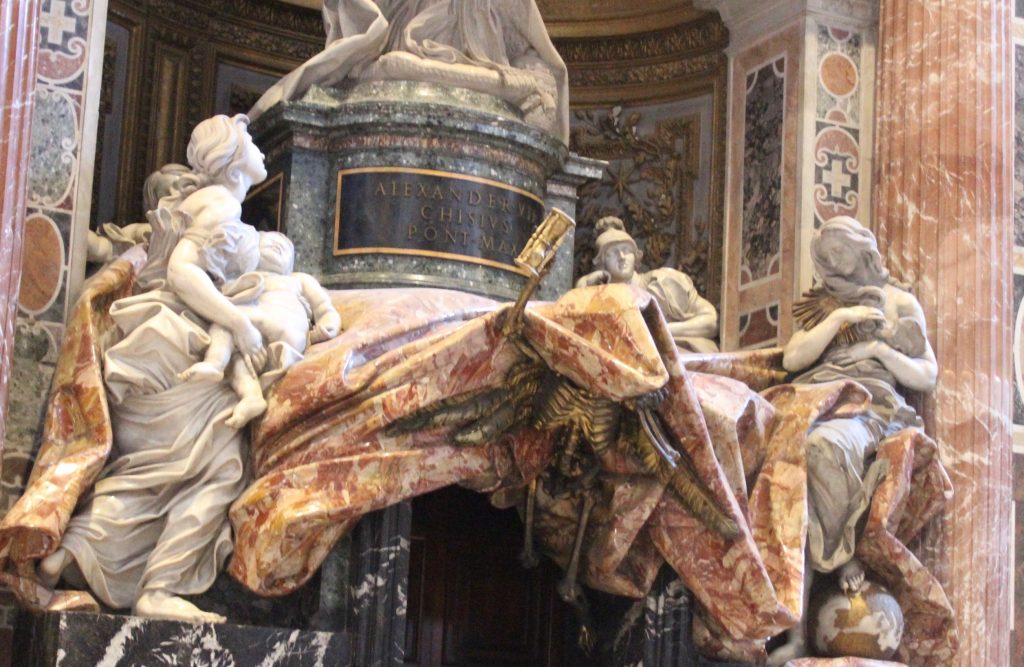 In the nave, there was a rather unusual monument of Pope Alexander VIII by Bernini, a famous Italian sculpture. If you look closely, you will see that it is made of marble, and that  a huge skeleton appears to be lifting up the marble curtain to reveal entrance to a grave perhaps, but I was not quite sure. The skeleton is also holding an hourglass signifying passage of time, perhaps as a reminder to all of us!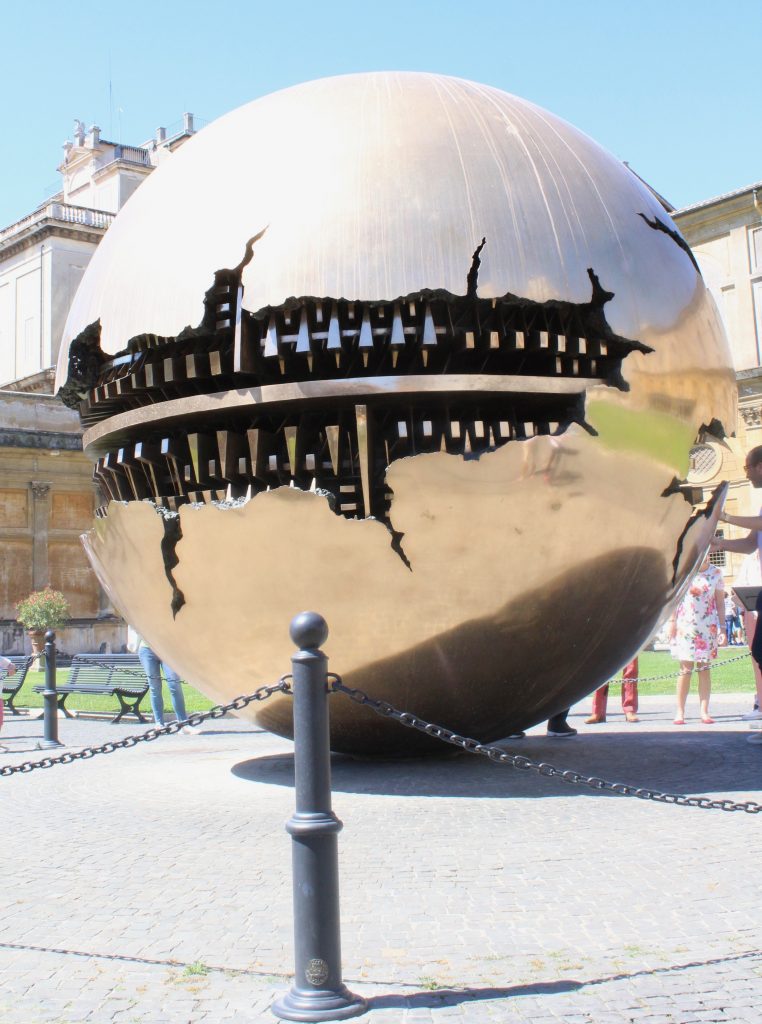 This beautiful sculpture caught my attention and I photographed it from all angles. I was not quite sure what it was but it looked beautiful.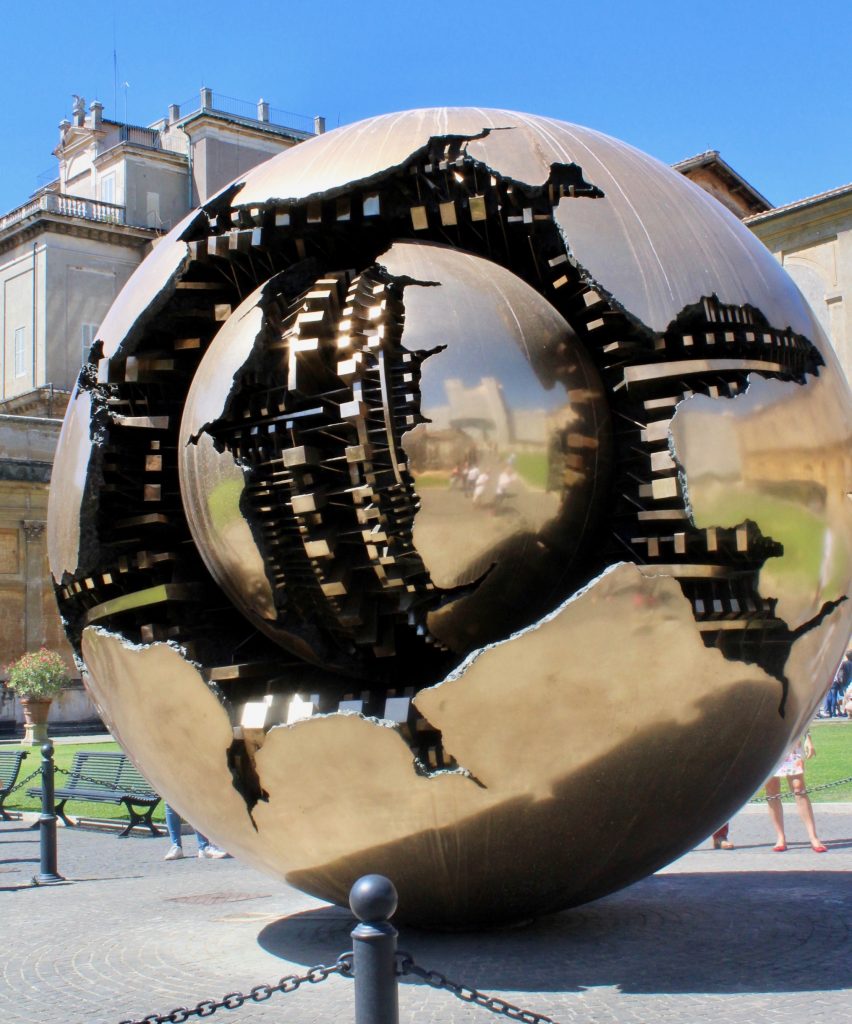 The Vatican Museum is home to the famous Sistine Chapel and this is what everyone wants to see. But there is lot more to see so it is worth spending the tine to see all what is on offer, though I must say that the exhibits are not well labelled. I benefited from the service of my tour guide who was able to direct me to the "must see" exhibits and talk about them.  But you can equally hire an audio guide.
Be prepared for the crowds and it will take around two to six hours to see everything. As I had a guide, it took us about two hours but I did not see all of the exhibits in the museum, only the highlights. 
As you move from room to room, you will find various works of art and sculptures, collected by all the Popes over time. They all tell stories and they are great pieces of art, and they are priceless.
The School of Athens is a fresco by Raphael, and this was  my favourite. It is simply stunning. You will be captivated by it like I was.   The central figures are the great philosophers of Ancient Greece. Aristotle on the right, in blue, holding a book in his left hand and  pointing down to earth;  Plato, on the left, in red, and Aristotle's student, is also holding a book and pointing up to the heavens. 
The painting of the Sistine Chapel is of course one of Michael Angelo's most famous works. It is the one thing that everyone wants to see.
"Without having seen the Sistine Chapel, it is impossible to have an idea of what one man is capable of doing" – not sure who said this but it captures it all. That is indeed the case. It is quite incredible that one man painted all of it, and sometimes lying down!
There is a long queue and this is controlled. The guards shout out for people to keep moving through this relatively small room. You are left moving with the crowd whilst trying to look up, sideways and around you. Photos are not allowed to be taken inside the Sistine Chapel  so regrettably these are not my photos but from Wikki.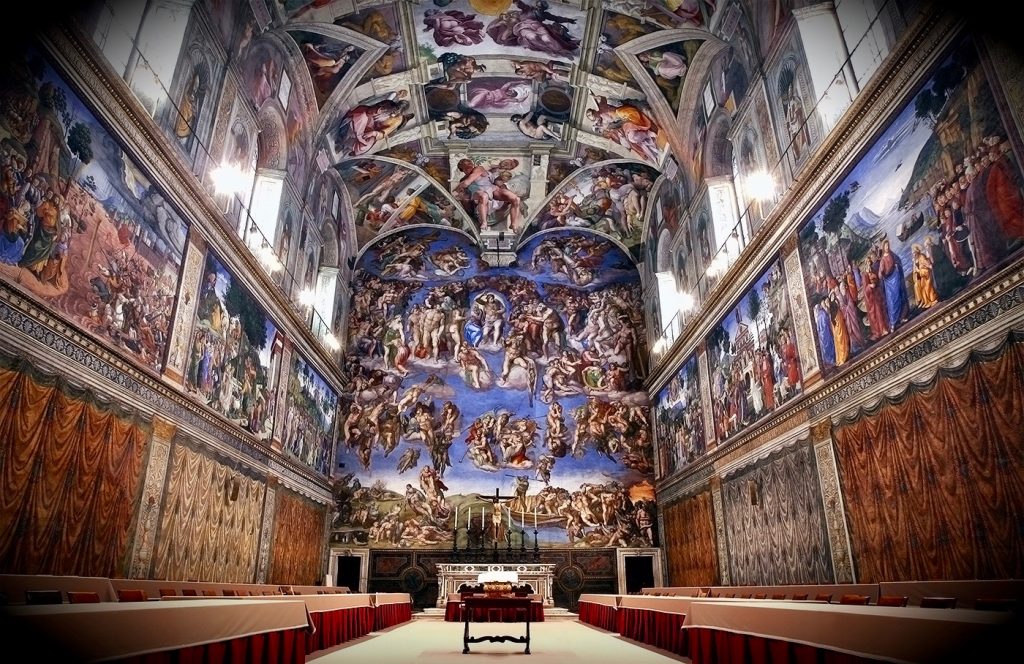 Every part of the walls, ceilings are painted. You will understand why this is one of the greatest frescoes of them all. Here you will see stories from the Book of Genesis of the world – from the creation, the beginning  – to the  end, the last judgement. You will also see the famous fresco of God pointing finger at Adam to bring him to life. 
I noticed there were no windows and it felt like a strong box – trying to keep the priceless frescoes safe. This is not surprising as every single inch was covered and the attention to detail is mind blowing.
The Sistine Chapel also serve an important function – it is where the Conclave meet to elect a new Pope. What I did not understand is where the white or black smoke comes from!!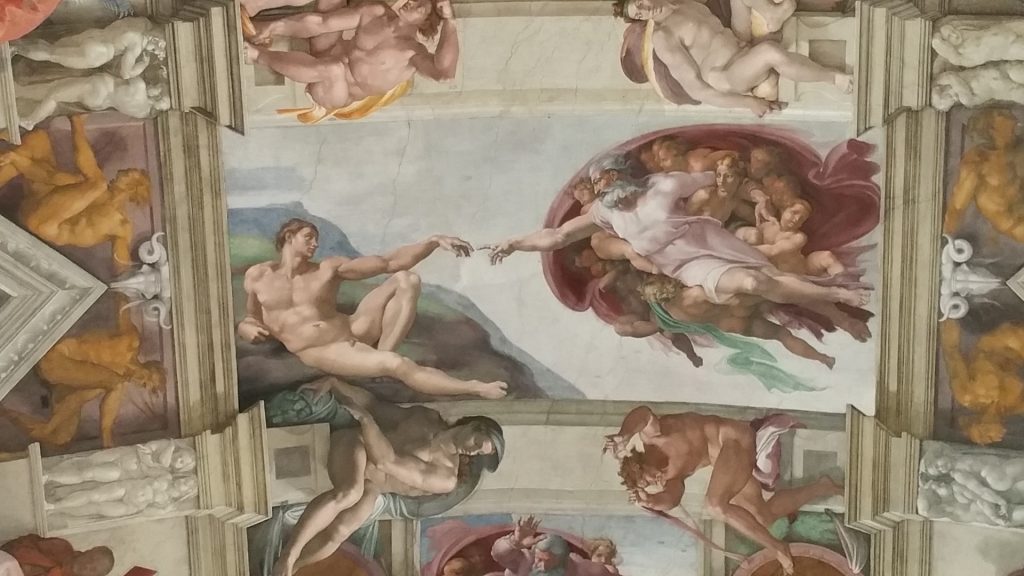 The Colosseum is one of the 7 wonders of the world and it deserves its own separate post.  It is mentioned here because it was one of the "must see" places that I had visited during my three days in Rome.
The Roman Forum is located close to the Colosseum so you can't really miss it. It was once a thriving heart of Rome and remains an important archaeological site.  Despite being a guided tour, the Roman Forum seemed to me like a confused collection of ruins. Nonetheless, it was interesting to see and be reminded of such rich history.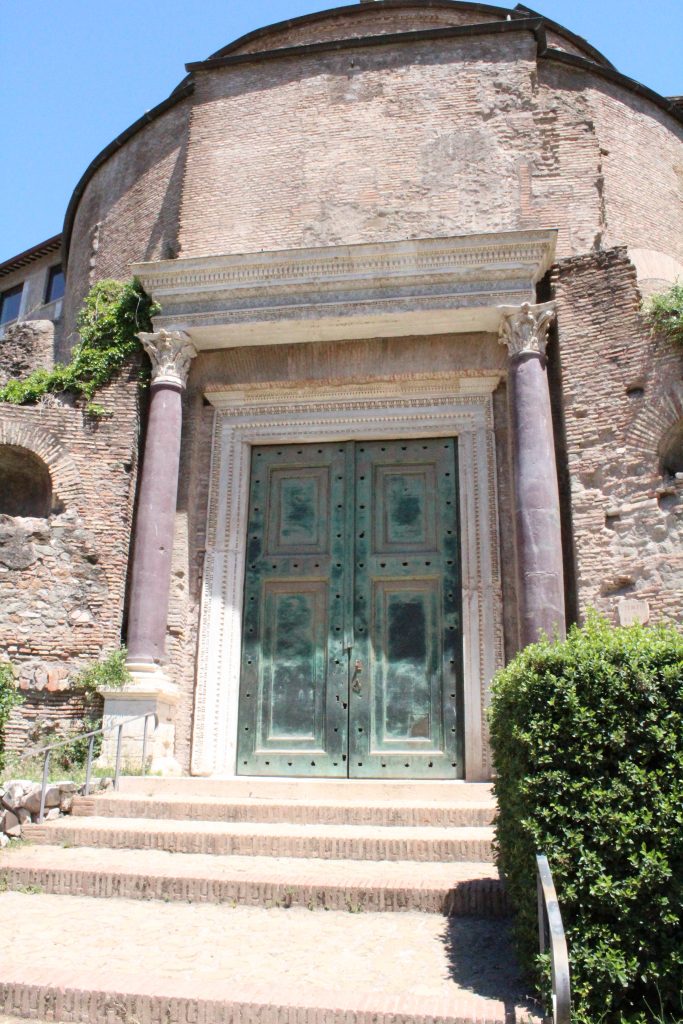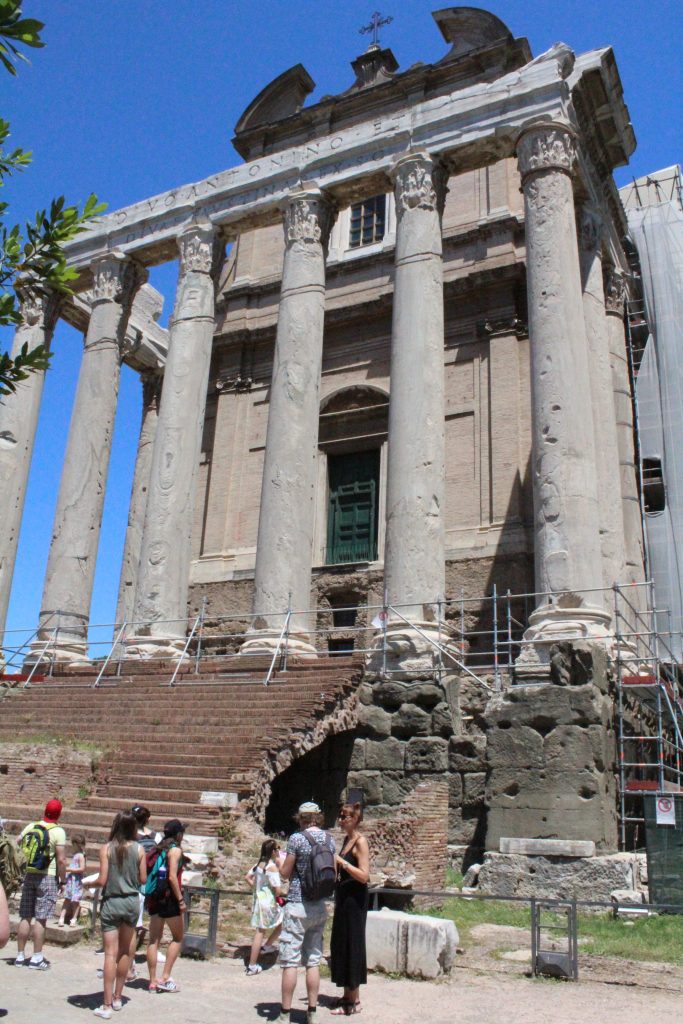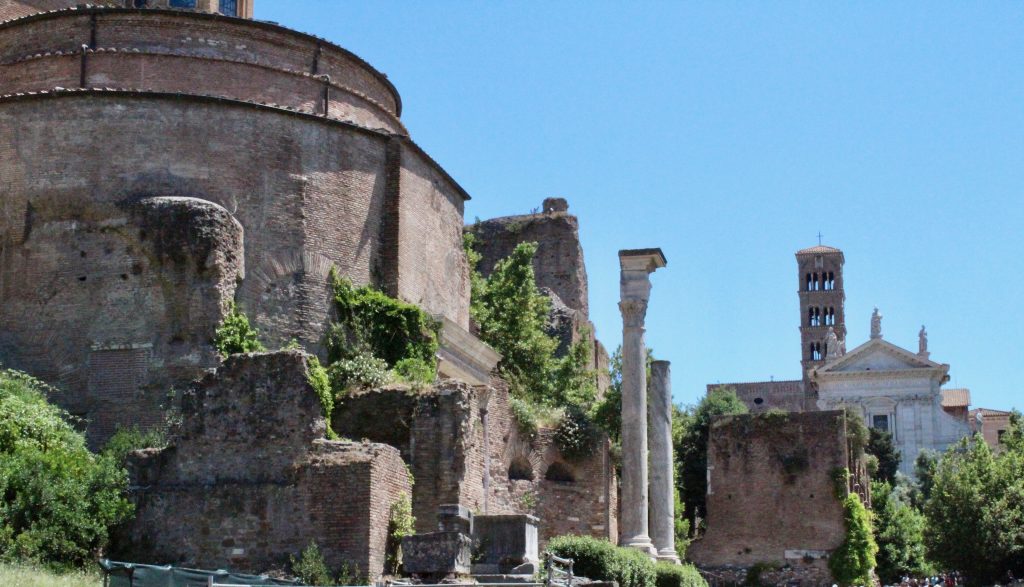 The Arco di Tito was built in AD 81 to celebrate victories of one type or another.  It will remind you of similar arches  elsewhere in the world.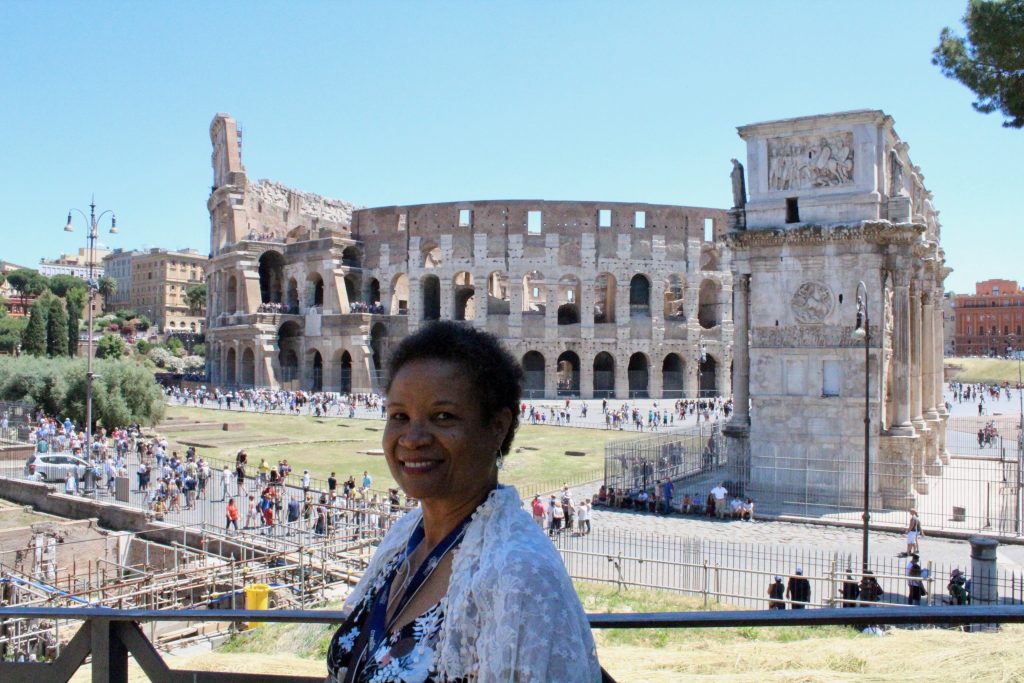 You cannot visit the Roman Forum without visiting the Palatine Hill. They are next door to one another. This was part of my guided tour. It is an important archaeological site, and considered one of the most ancient parts of the city of Rome.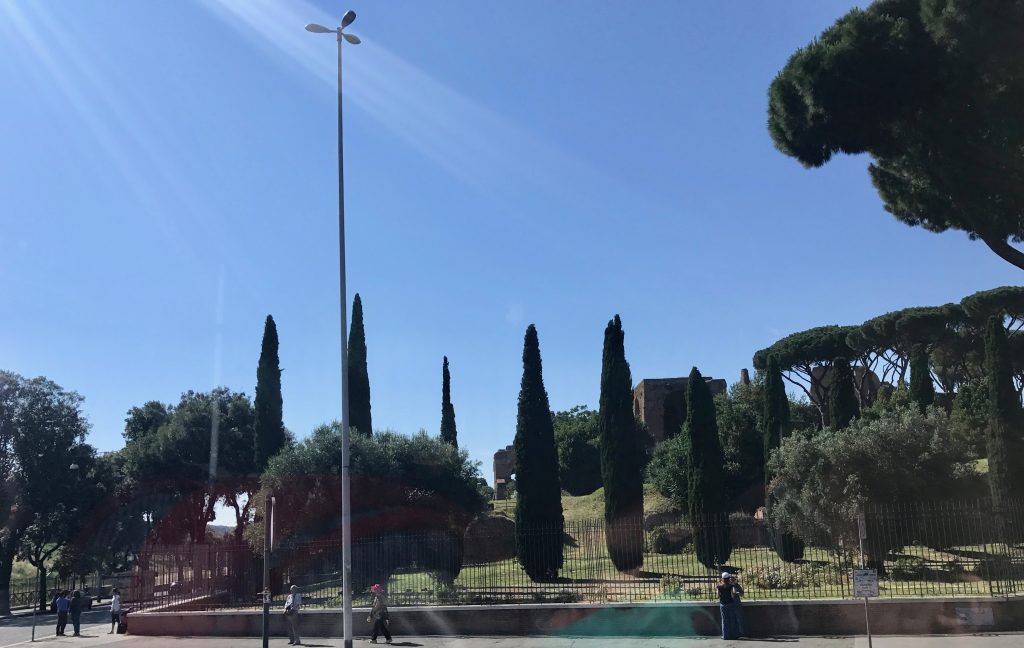 The ruins got older as we moved round. It was difficult to imagine what the area or buildings were like thousands of years ago. Despite our guide's best endeavours, I was unable to make out what we were actually looking at, perhaps you can!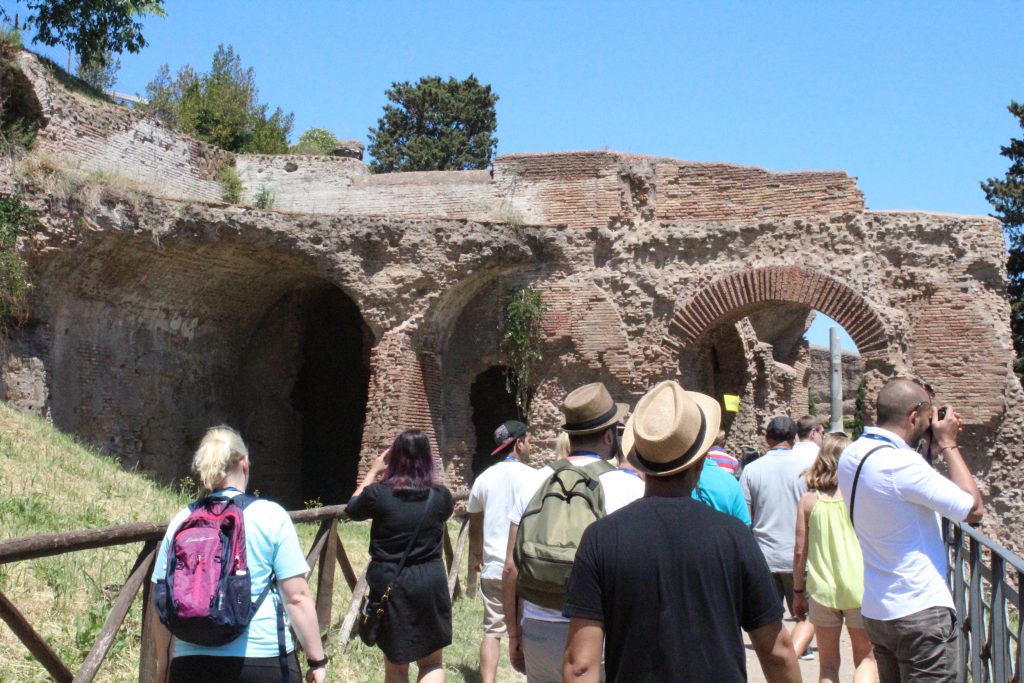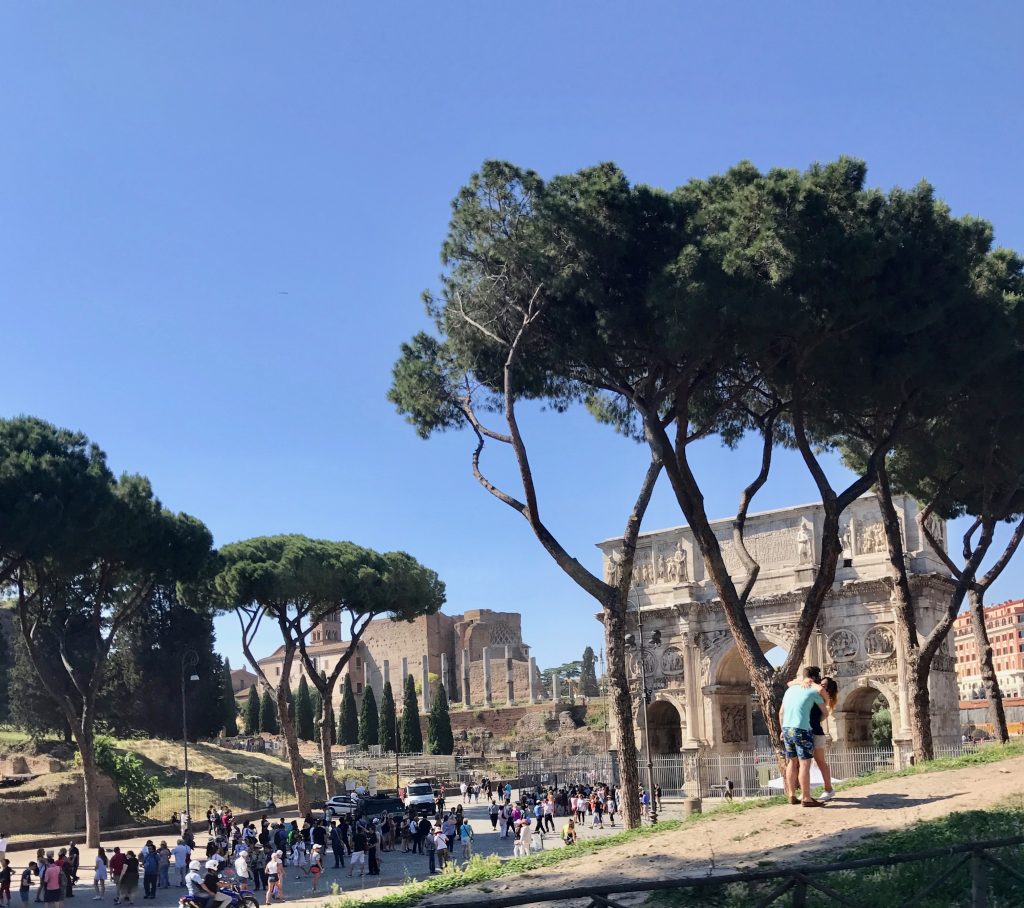 I was so fascinated by these 'broccoli' looking trees that I had to include them here. They were every where on Palatine Hill and at the site of the Roman Forum.  They are gorgeous – majestic and stood tall and proud. 
The Pantheon is considered an ancient wonder for a number of reasons.   It is not surprising why it is popular with tourists when you see it. It is one of the best preserved ancient Roman monuments. One of the special things about it is the Oculus,  the eye of the Pantheon, and the only natural source of light.  
The interior of the Pantheon felt empty and this was because it was empty.  And it was large, which made you feel rather small. The oculus is a marvel. What is even more amazing is that the dome is the largest unsupported, unreinforced solid concrete dome in the world! And given that it was built many years ago, 126 AD to be precise, it is a feat of engineering. It is indeed an ancient wonder. 
You will feel a sense of wonder and awe being there. I was so immersed in the space that I had not realised that I had not taken any photos! A rare occasion for me, I must admit.
The Trevi Fountain is the largest and the most famous fountain in Rome. It was built as  a source of water in ancient Rome. It seems the Romas liked their fountains as there are reported to be over 2,000 fountains in Rome, more than any other city in the world!
The monument is made of marble, and the central feature of the monument is a chariot in the shape of a shell drawn by two seahorses.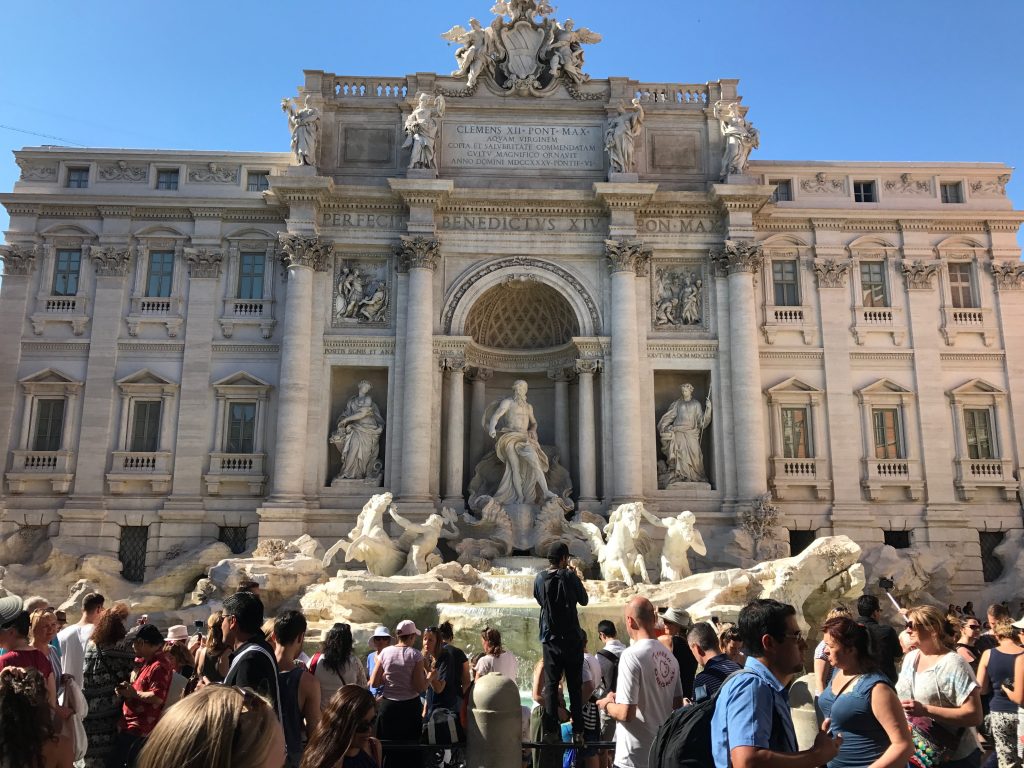 This is a popular tourist attraction and draws huge crowds. The location is not very big, almost as if it has been squeezed in between spaces left unoccupied by its surrounding historical palaces and buildings.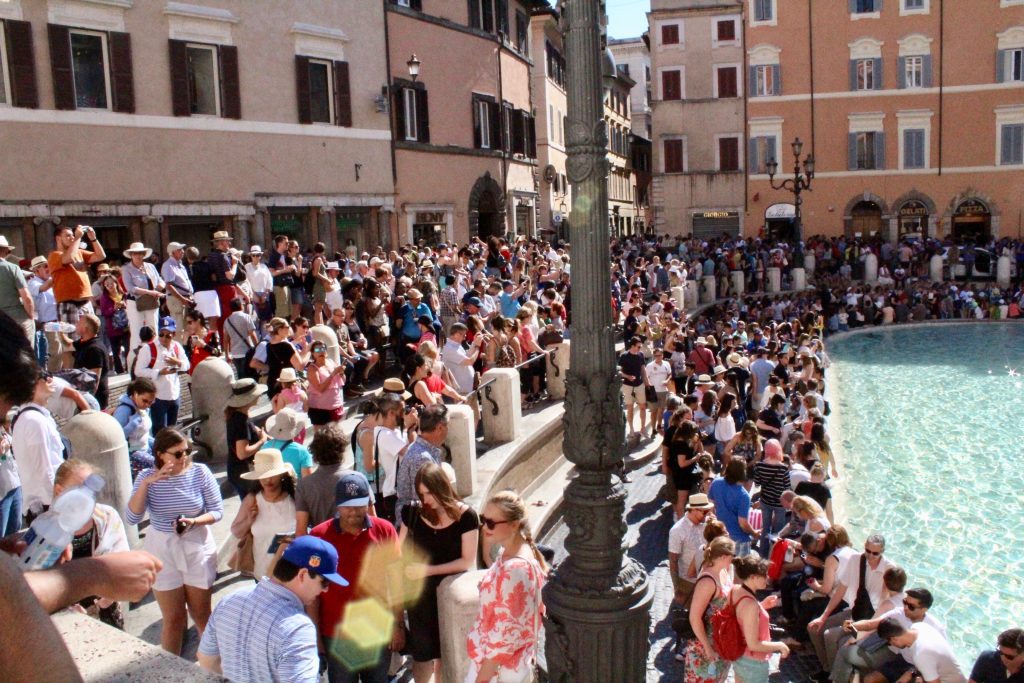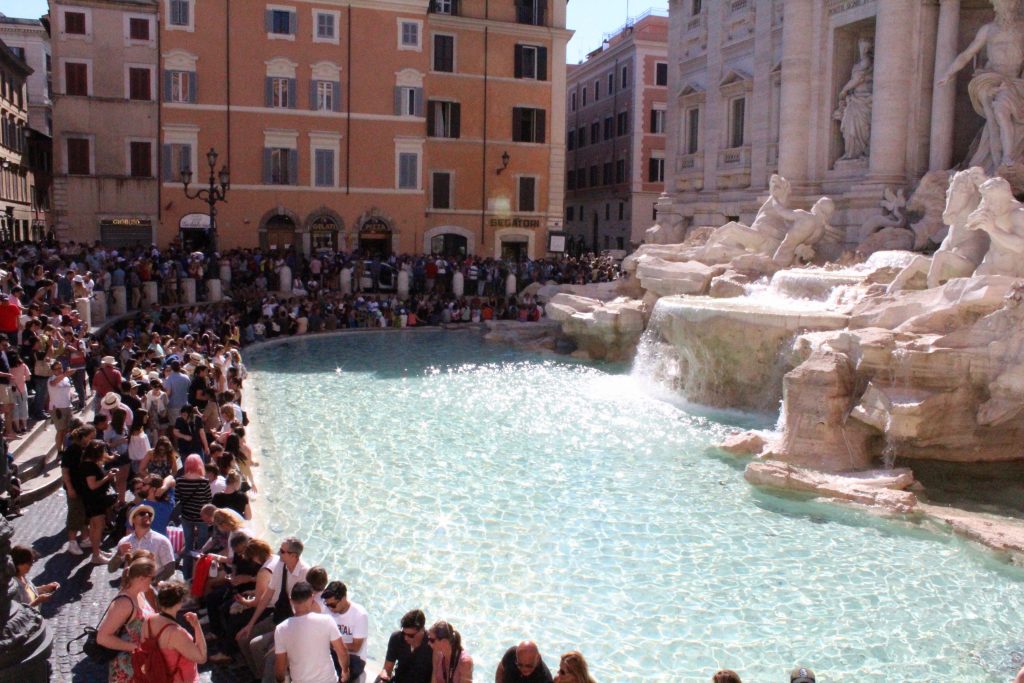 There is supposed to be coin throwing into the water but I did not see any of this during my visit. And the fountain was not in operation at the time of my visit. It may be that it is turned off to conserve water! In fact, I had wondered what was special about this place; why was it popular with tourists? I guess perhaps because it has appeared in so many popular movies. Or perhaps because it has the papal coat of arms, or even because it is situated at the end of the Aqueduct constructed in 19BC!! 
The pedestrian area around the Trevi Fountain as well the the square in front of the Spanish Steps is uneven and suitable footwear is necessary. There is also some security police presence in the area but nothing to worry about. 
The Spanish Steps is very close to Trevi Mountain and within walking distance. In fact, you are more likely to do both at the same time than not. There are said to be 135 steps of varying widths and depending on who you ask, the number of steps vary between 135 and 138.  I did not count them! it id not matter to me.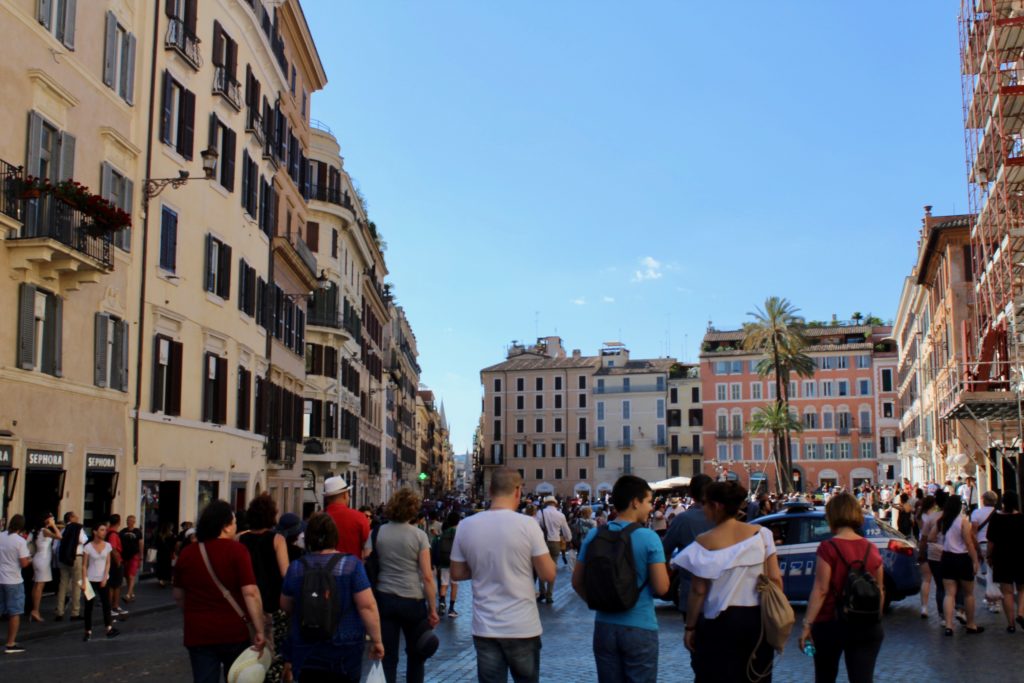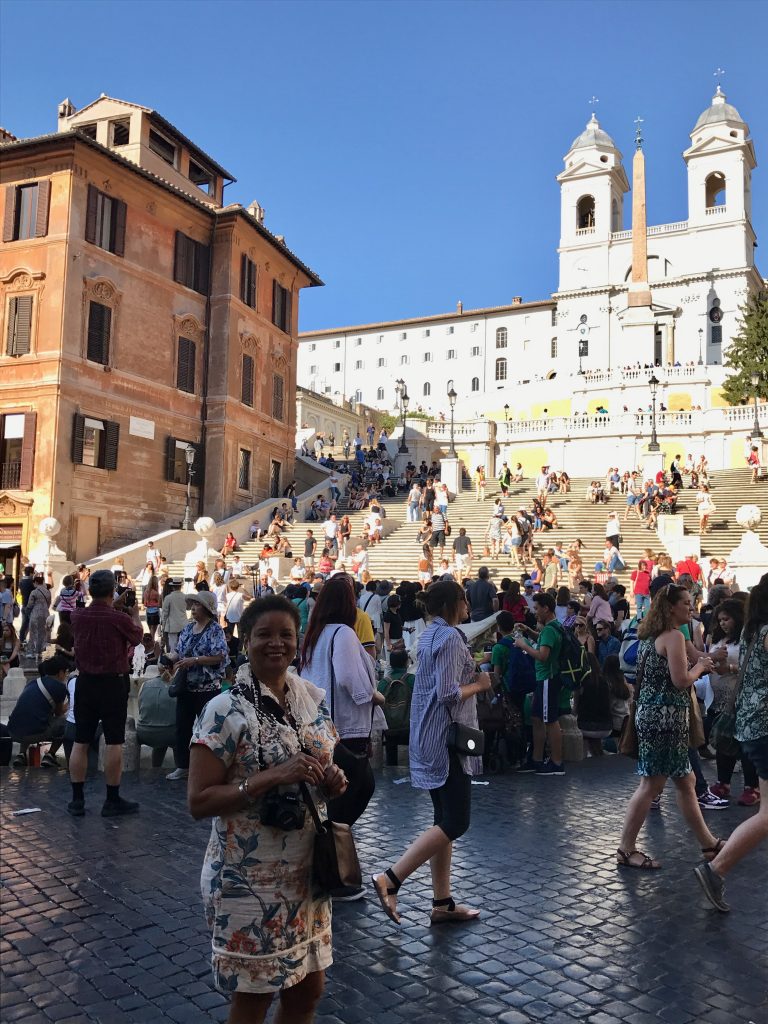 The Trinity dei Monti church is at the top of the stairs and a fountain in the form of sinking boat at the bottom. Yeap – another fountain! The fountain, like the Trevi Fountain, was built to solve a a water problem and it is linked to the viaduct. 
You will find it easy to walk up and down the steps but the problem is with the huge number of tourists, mostly seating down and people watching. 
It is an elegant square surrounded by 18th century buildings. But there is really nothing else to do or see. I feel sure that the several pedestrianised roads off the square with their designer shops – Gucci, Prada, Burberry etc are strategically placed to entice tourists to part with their money. I was not tempted, I am afraid. I went there sightseeing, to see the Spanish Steps and Trevi Fountain, not shopping. 
8. Archbasilica of St John Lateran (San Giovani in Laterano)
I was looking for a catholic church to attend on the Sunday at the time of my visit, and the hotel staff told me about this church which was about fifteen minutes walk so I went looking for it. It was the best decision that I made. 
Archbasilica of St John Lateran resembles St Peter's Church in many ways both inside and out. It is the oldest of Rome's four Basilicas; it is Rome's cathedral church and the official seat of the Pope. It is absolutely magnificent. In fact, it was on a par with St Peter's Basilica. 
Looking up at the building, you can see huge statutes of Jesus and saints on either side of him.  The doors of the main entrance are bronze. They are said to have belonged to a Roman Senate building that originally stood in the Roman Forum. The doors do not look old at all. The Holy Door  on the far right is said to be opened only by the Pope once every 25 years. It is impressive, not just by its age but by its history and importance to the church. 
The  inscription on the crest of the front of the building, with the Papal coat of arms says " Most Holy Lateran Church, mother and head of all the churches in the city and the whole world".  The Archbasilica is considered the mother church of the whole world amongst catholics and it ranks above all Cathedrals including St Peter's Basilica. That is amazing. And mollywozhere!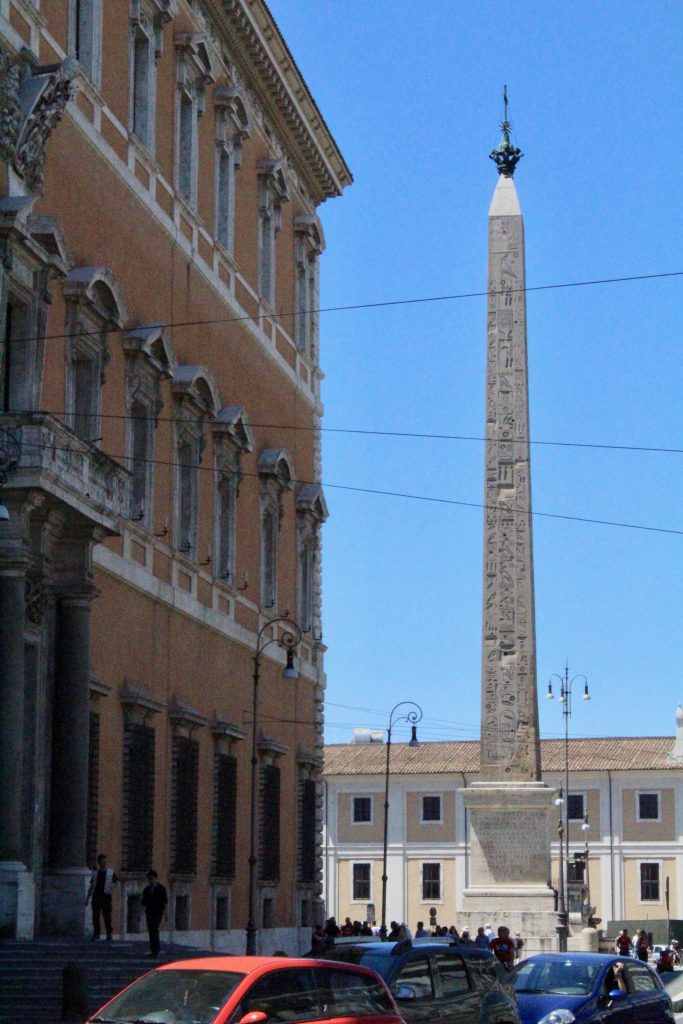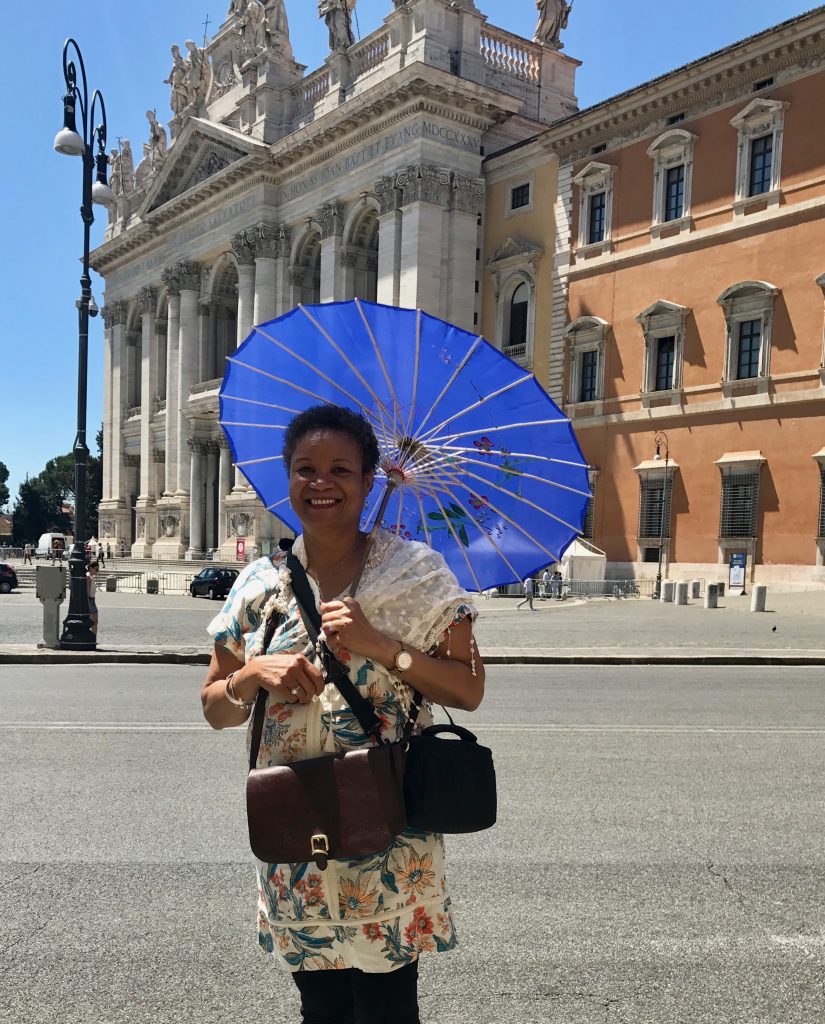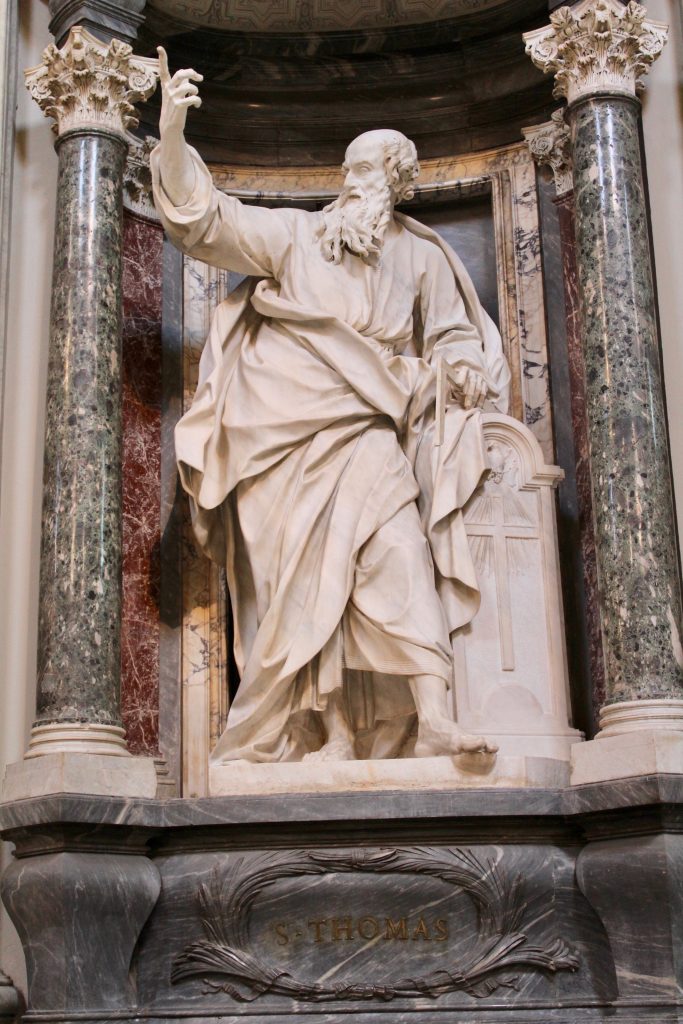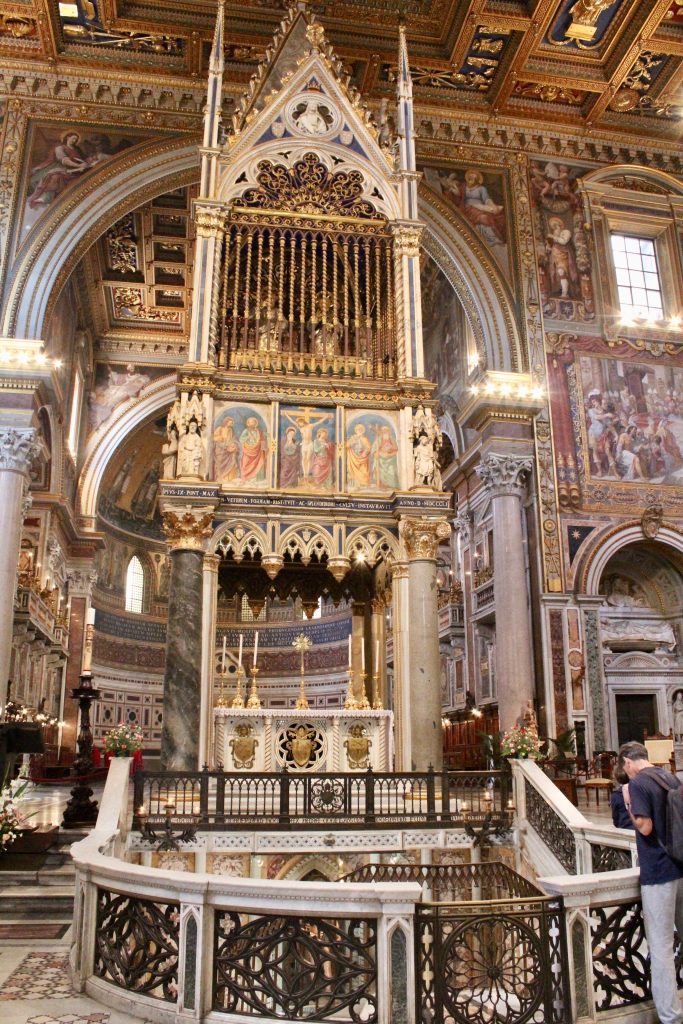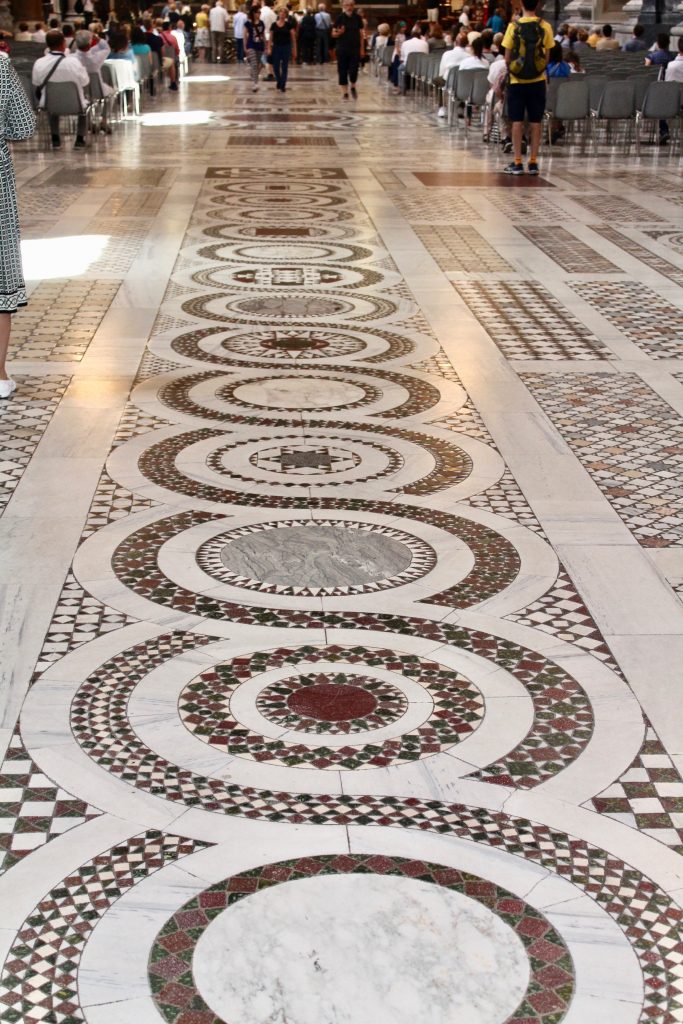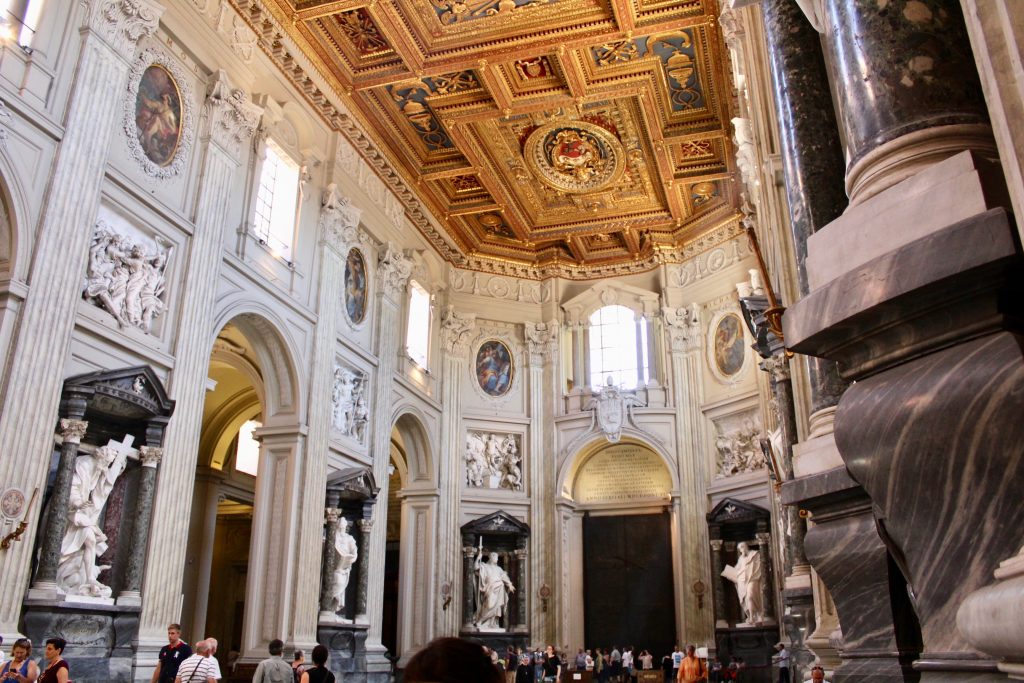 The Archbasilica was restored in the 1700s, and it was very well done. The result is a beautiful and grand church that will last another thousand years.
You will find relics from various eras in history, huge marble statutes and Renaissance artwork. You will find art, history, religion and architecture, and of such high quality and standards that leave you in awe of the place.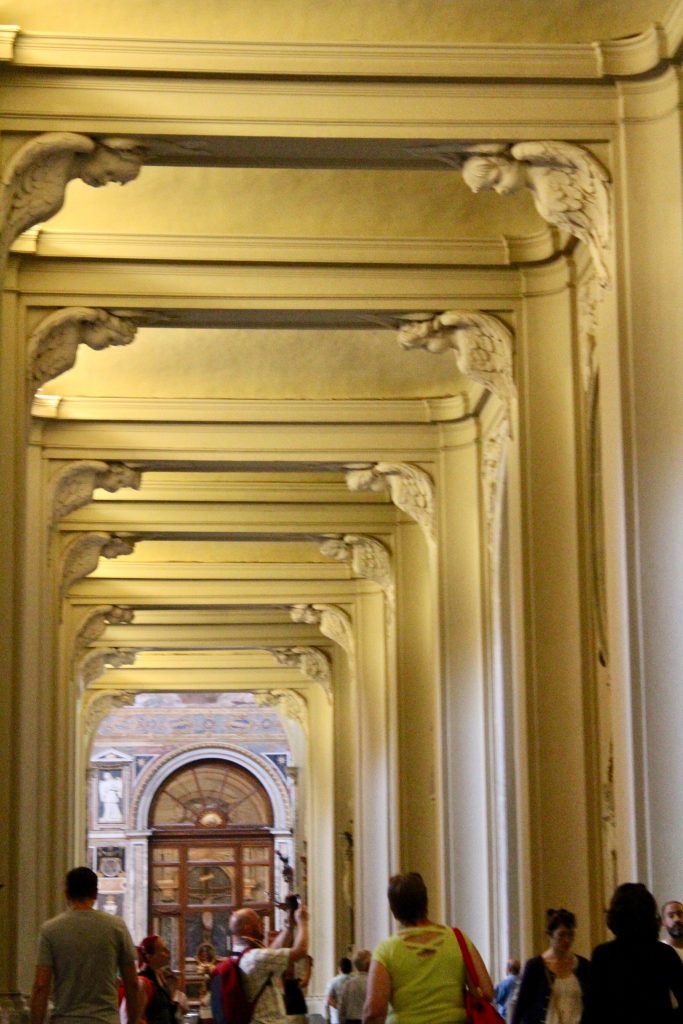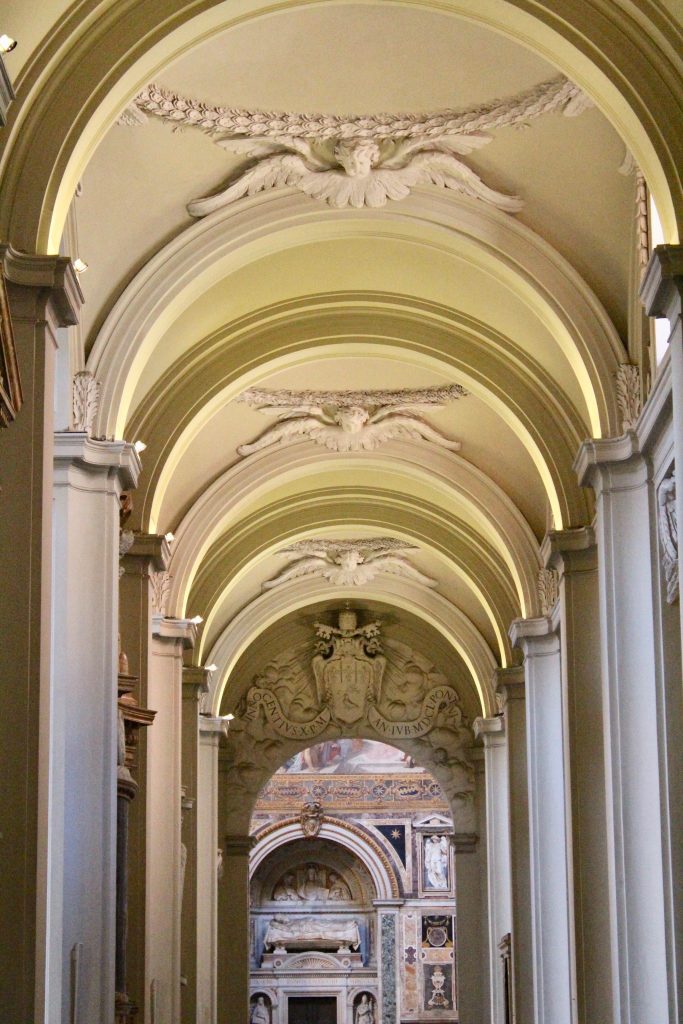 As I visited on a Sunday morning, I was fortunate to be able to join in the celebration of  mass. It was an experience that I would never forget. You will feel the presence of being in a holy place. 
The Archbasilica will appeal to Catholics and non-Catholics alike. I feel sure that it would still be there in another thousand years to come. So you have plenty of time to visit. It is not to be missed when in Rome. 
9. The Holy Stairs - Scala Sancta
The Scala Sancta is situated just across from the Archbasilica of St John Lateran so it is only a few minutes walk from it. I stumbled on it by accident. So you can miss it if you  did not know it was there.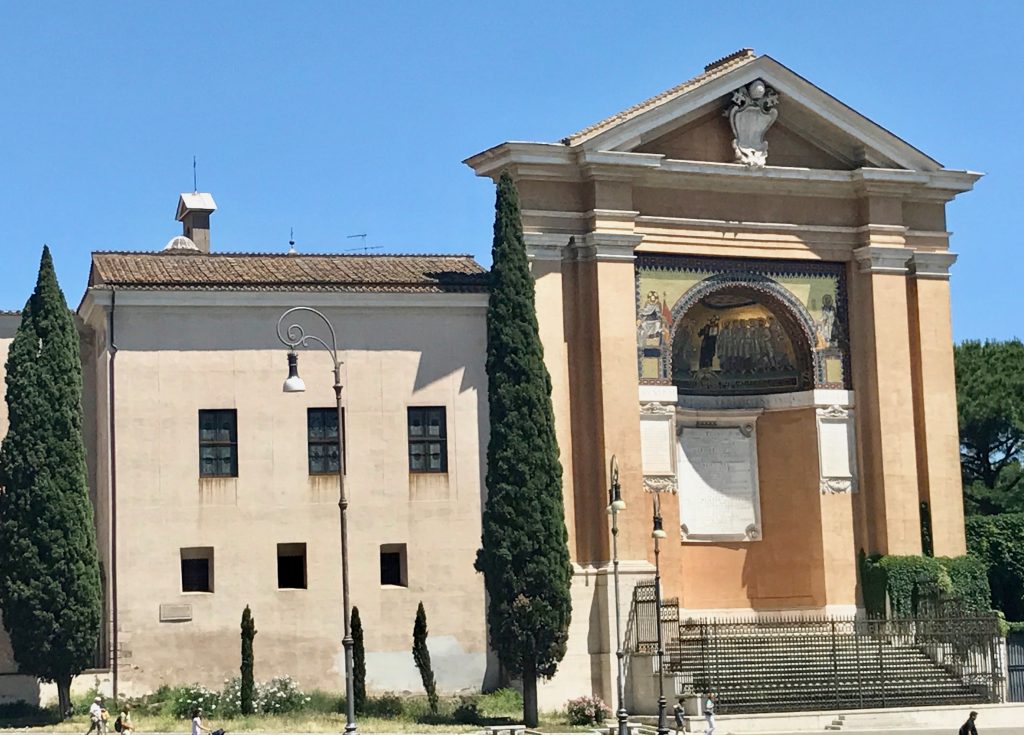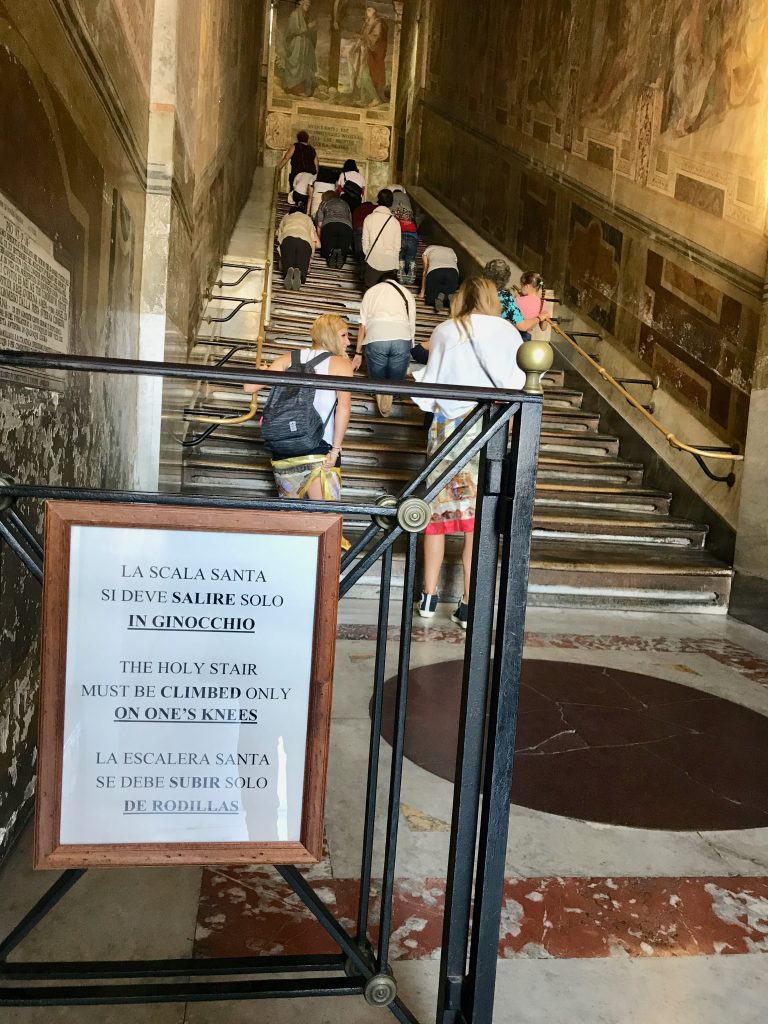 Legend has it the these stairs are the same stairs that Jesus climbed to Pontius Pilate during his trial that led to his crucifixion. And as they are believed to be sacred, you are only allowed to climb them on your knees. There are 28 steps in total. Devoted catholics and those on pilgrimage, say a prayer on each step before climbing on to the next.  The stair are made of marble but are covered by wood to protect them. They have recently been removed to carry out restoration work and people were allowed, for a short period of time, to climb the "real" stairs. Just to note that this took place after my visit. 
I must admit that I did not climb the stairs. I cannot quite understand what held me back , maybe I just did not feel worthy of climbing in the footsteps of our Lord.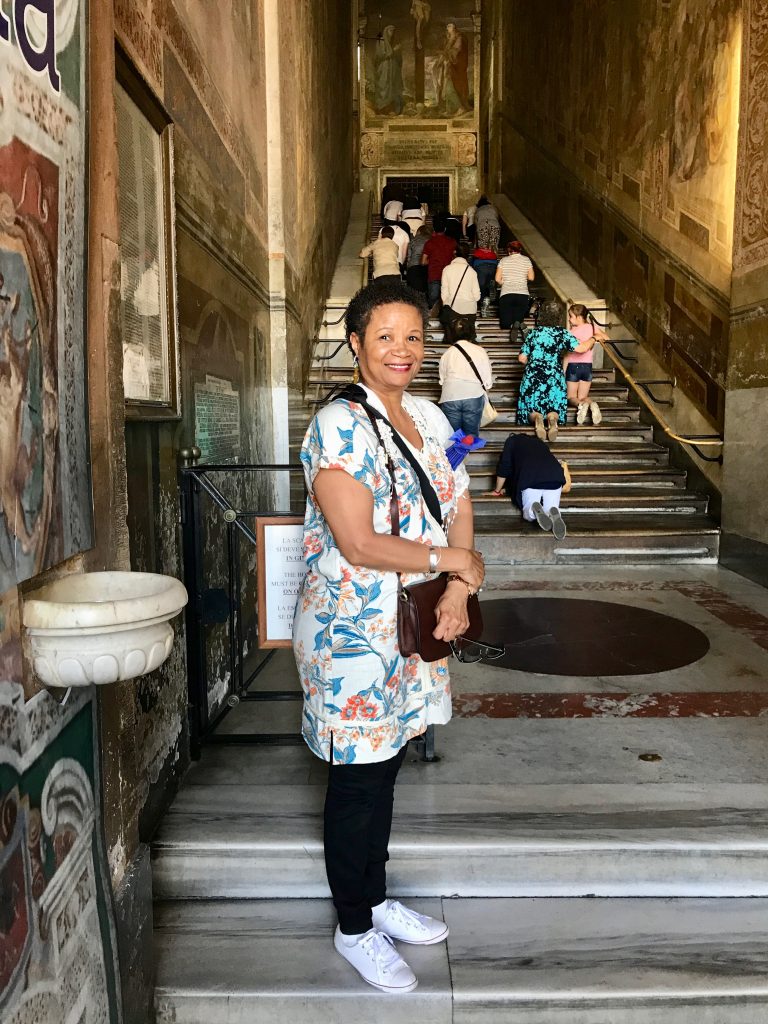 This Piazza Navona, fountain of the four rivers with Egyptian obelisk in the middle of the Piazza was listed as one of the "must see" in Rome.  I was underwhelmed by it to say the least, perhaps it was because I had visited places like St Peter's Basilica, the Archbasilica of St John of Lateran, The Colosseum, the Vatican Museum and Pantheon, and I had been blown away by them. 
It is not a guided tour as you just walk around the square and join lots of people doing the same. I stopped for lunch in one of the restaurants, I think largely to just gather my thoughts and see if I had gotten anything wrong, or perhaps came to the wrong place.  I was in the right place, there was just nothing much to see save to relax and watch the world go by or the street performers and entertainers. The fountain is by Bernini and it is beautiful but that was it. 
I always personally  use photos that I take myself, or ask someone to take a mollywozhere photo for me, but on this occasion , I did not take any photos of the Piazza navona. So on this rare occasion, I am using someone else's photos.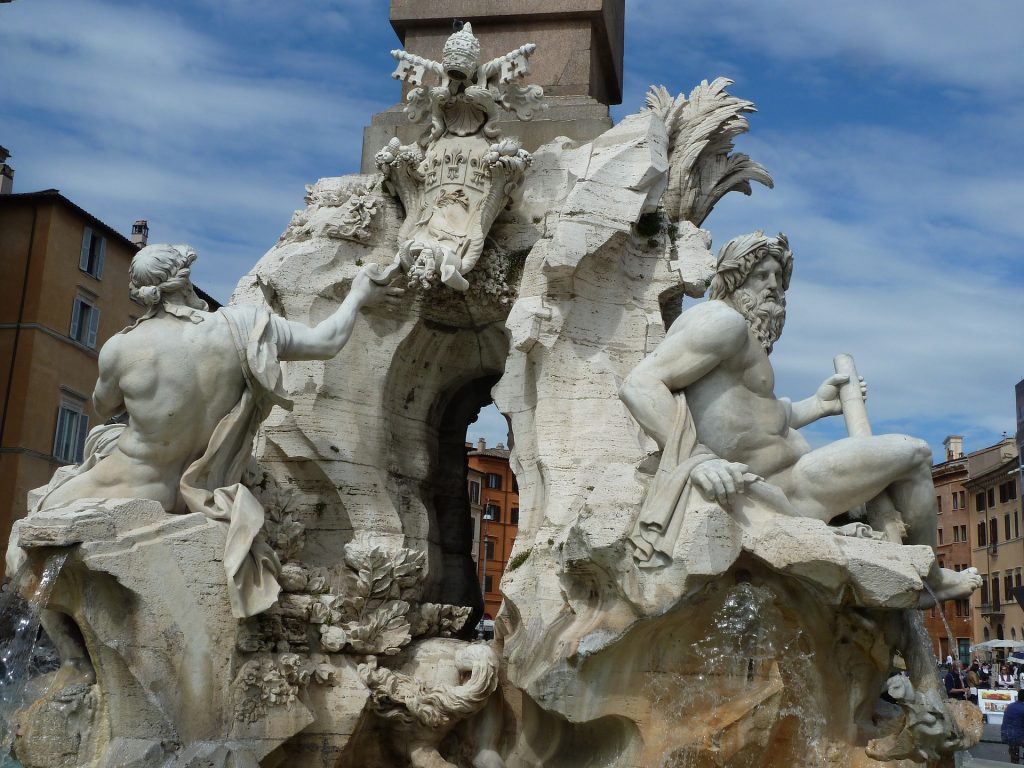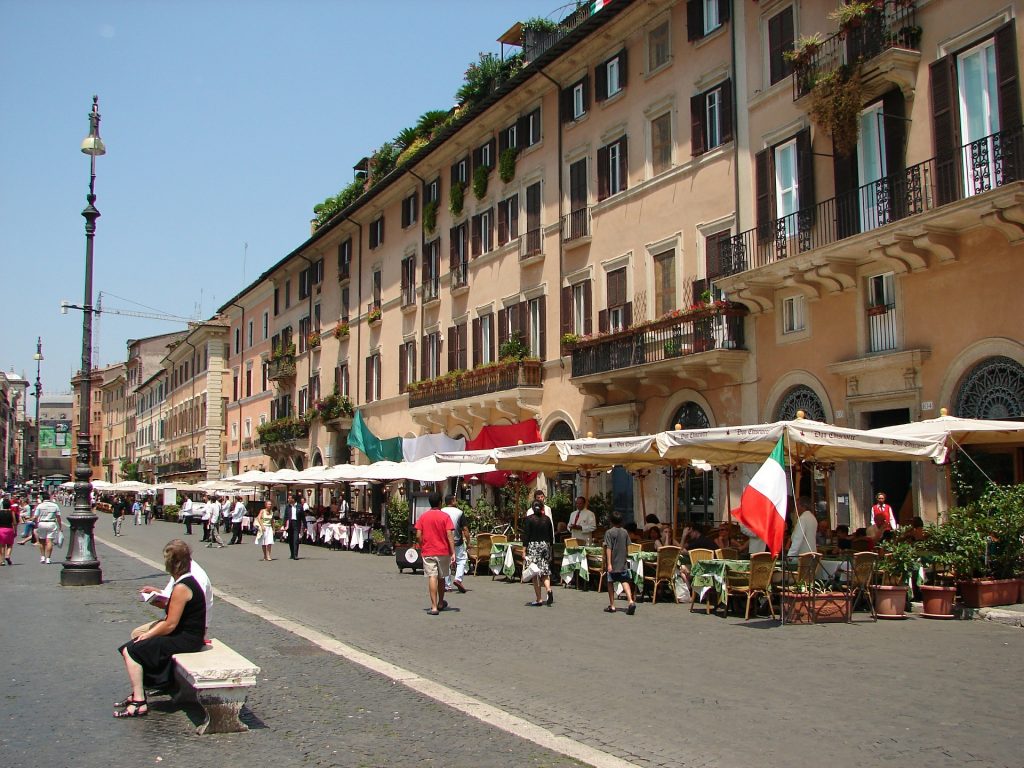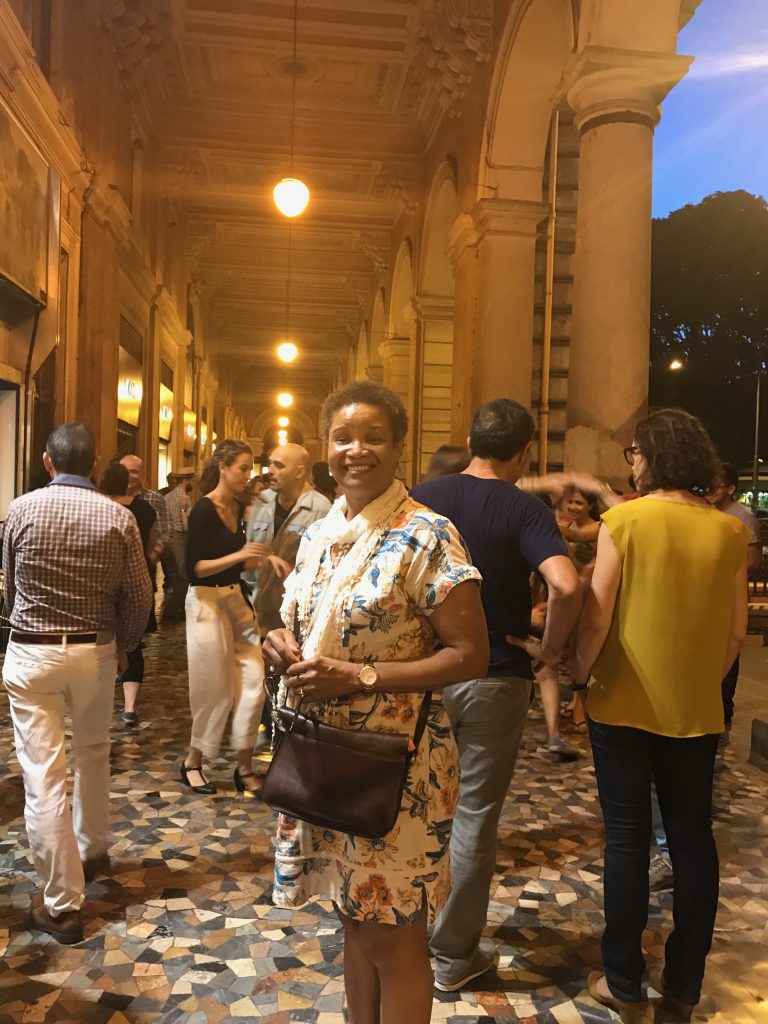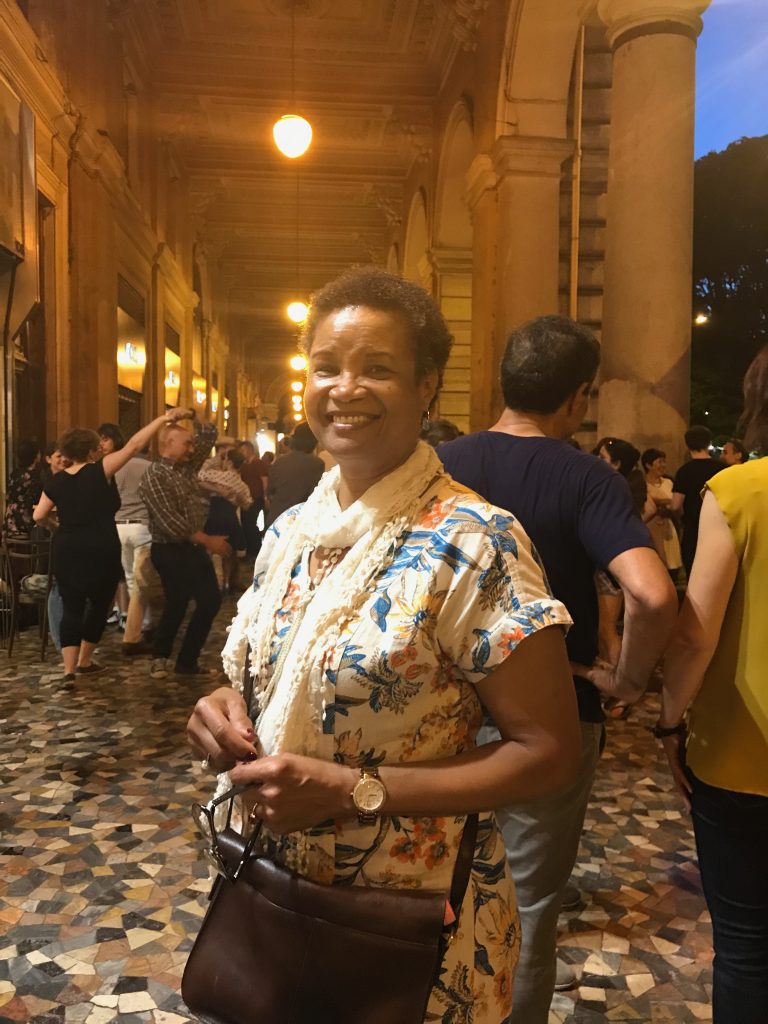 If you have time for only a short city break and are interested in art, history, architecture or faith, even if you are a non-believer, I would recommend you head for Rome. It has it all. The trip can be done as a solo traveller and it is perfectly safe. I always recommend using local guides, where appropriate,  as they add depth and richness that you would not otherwise get in you try to do alone. I booked guided tour for the Vatican Museum, Colosseum, Palatine Hill and Roman Forum. I found it to be well worth the money, and it was very reasonably priced. 
I really enjoyed the art, architecture, history and the religious aspect. There was something about the spiritual side that is awakened inside you without you really being aware of it.  An experience that will stay with me for life. Needless to say that I did not enjoy some of the sightseeing.  I honestly could not see how they are considered a "must see" or why they are popular with tourists. The marketing machine must be good.
I was surprised about the high number of people, both young and old, who smoked. I was also surprised about the music and radio that was played everywhere, sometimes loudly and sometimes quietly in the background like in hotel lobbies, train stations, bars , and even on bicycles with transistor radios attached to the handle bar!!
You will love the food and of course the gelatos.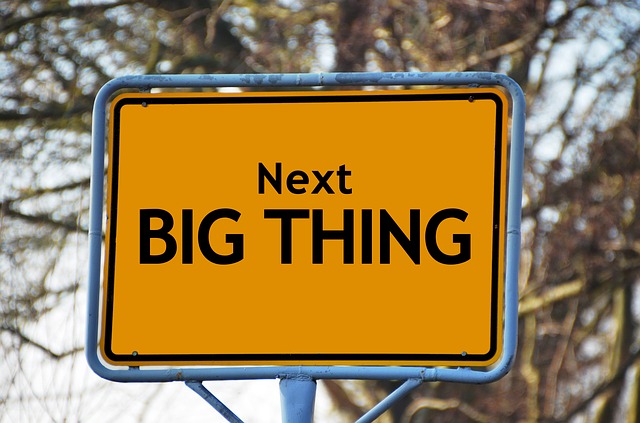 The Holy Land of course. I was inspired by my trip to Rome particularly my visit and experience of St Peter's Basilica,  the Archbasilica of St John  Lateran and Scala Sancta, the Holy Stairs.  
If you are interested in joining me on this trip, please let me know. Planning is still in the early stages so it will be sometime in the next couple of years.