Singapore -Beautiful Marina Bay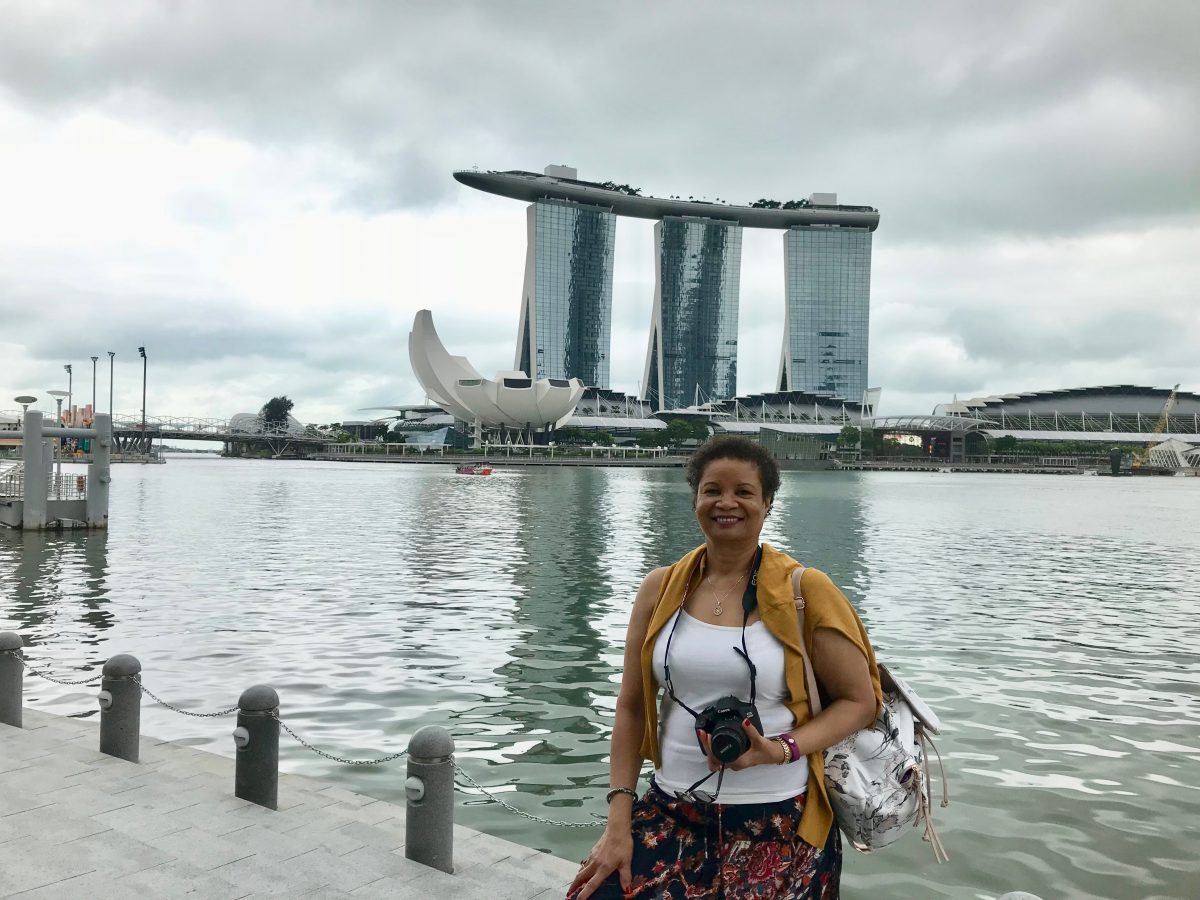 Singapore is one of the top five most visited cities in the world in 2017. It is an island, a nation and a beautiful city.  It is spotlessly clean that even chewing gum is banned! I found it very safe and a relaxed place to visit.  
Singapore is a hub for many visitors travelling onto other south east Asia destinations. And a lot can be achieved on a three day stopover – apart from a  city tour, 'must see' places to visit are – Merlion Park,  the impressive Marina Bay, the historic Civic District,  Thian Hock Keng Temple and the fabulous orchid gardens set within Singapore's botanical gardens.
I also visited "China Town". The neighbourhood  was previously a settlement for early Chinese immigrants and it has retained its name though there are no longer Chinese people living there. It is today largely a mix of historic temples and traditional medicinal centres, and trendy bars and shops. Nevertheless, it was an interesting place to walk around, and of course to shop!
Singapore's sykline
(it is more beautiful than this but my photo has not done it justice!)
One of Singapore's most exciting tourist attractions is Marina Bay where you will get to see some particularly stunning views of the water and the city's landscape. I took this photo from the top of Marina Bay Sands. The waterfront features a promenade measuring over 3.5km, linking together many of the area's attractions such as the Marina Bay City Gallery. 
These man made super trees at the Gardens by the Bay are amazing. Music recordings played at intervals bring this place to life, and it is magical.
The Botanical gardens is a multi award-winning attraction and features over half a million plants.
They are also home to two climate-controlled conservatory domes, the Flower Dome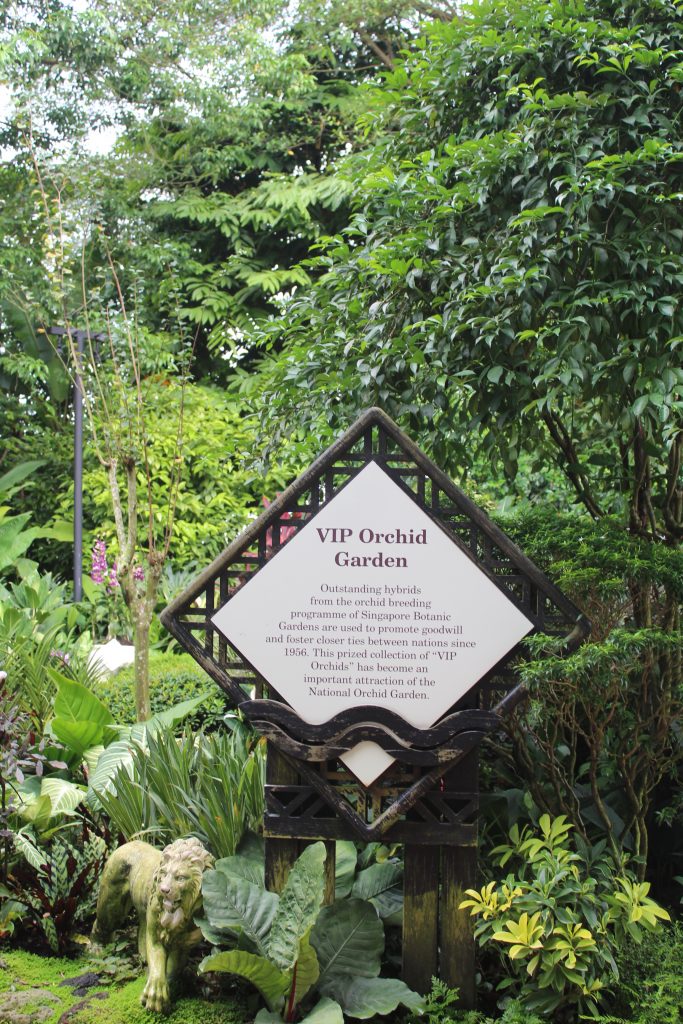 and the Cloud Forest, where some fascinating vertical plant displays live – as well as eclectic combination of flowers and plants from every corner of the planet. In the Cloud Forest, there are the world's tallest indoor waterfalls, measuring at an incredible 35 metres tall. All in all, The Gardens by the Bay was an incredible place to visit. If you are interested in orchids, you will love all the plants in the VIP area. There are lots of beautiful plants named after celebrities and important visiting dignitaries. Over 200 VIPs have an orchid named after them, including  Nelson Mandela, Duke and Duchess of Cambridge, William and Kate.  See how many names you can recognise. 
Light show at the Marina Bay
You will love the Singapore skyline, and the absolutely fantastic light/water show  in the evening at the Marina Bay Sands– it was amazing! I couldn't resist taking a video of the light show and uttering "wow" several times in it! It beats the light shows in Bellagio, Las Vegas and Dubai hands down! It is a "must see" when you are in Singapore.
I was disappointed that I was not able to have Afternoon tea at the famous Raffles Hotel. It was closed for renovation at the time of my visit. I did, however, experience the local food at the food market. Previously, people sold their food on the street and it became very popular with tourists and locals alike. To enable close inspection, control and regulation, the government moved the street food into designated food courts around the city. It was an amazing place! It was like a giant open-air canteen, buzzing with activity. Luckily, there were pictures of the food so it was easy to just point to the picture and hey voila! We hustled for tables and seats along with the locals.  Some of my fellow travellers were not as adventurous as I was with the food, and stuck to the foods they were familiar with. As ordinary tourists, we would not have been able to find these food courts or know about their existence. This is one of the perks of having a local guide who was able to direct us to such places.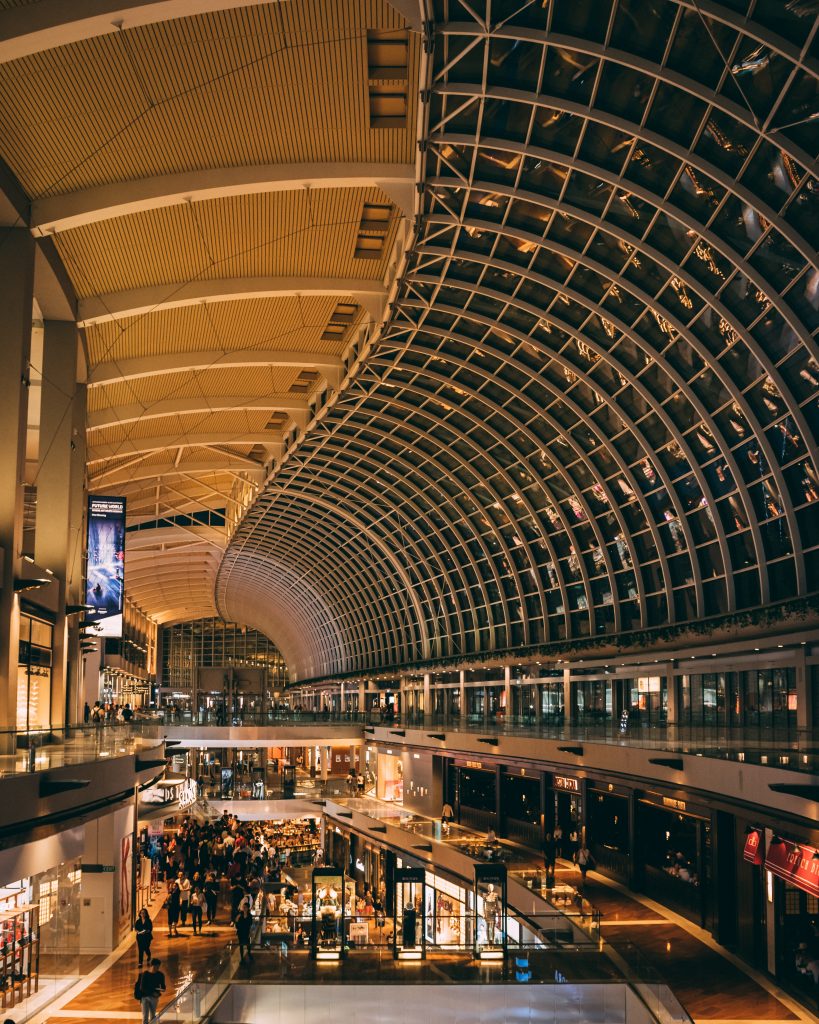 Changi Airport has claimed world's best airport award for six consecutive years and was top again in 2018. I had read a lot about this airport before travelling so I was very keen to find out why this airport has been voted world's best airport by Skytrax.  Changi airport has a variation of attractions across its four terminals. So it makes for a very pleasant and relaxing travelling experience.
There is so much to see and do that unless you have several hours spare or you are on a long layover, you are unlikely  to see all of the attractions across the four terminals. So you will need to be selective. I nearly missed my flight in the hunt for one of their famous attractions – the butterfly garden in terminal 3!
Apart from the usual checking-in kiosks, light and open spaces and loads of eateries from all corners of the globe, there are lots of things to do and see. Local people go the airport to eat, play, and shop without even travelling anywhere!
I didn't get the chance to try the four storey indoor slide or go to see  the free movies but I did make it to the butterfly garden.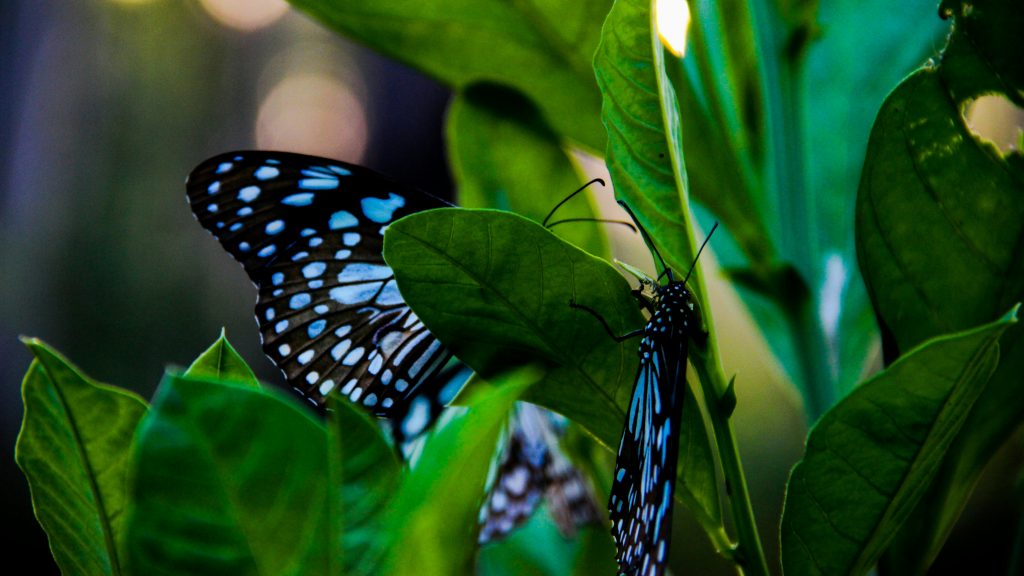 I was somewhat disappointed as I had expected something bigger and much more elaborate than what it was – small and compact. The Koi pond in T4, also in T3, were a delight. So is the gigantic living vertical wall of plants which has its own sprinkler system.  
Is Changi airport the best in the world? I can't say. I need to see a few more airports and compare.  But from what I experience, it was very good. It is a bit like the hotel grading system – the more facilities the hotel has, the higher their star rating. I guess it is the same with airports. So Changi airport will be 4.5 stars in my opinion. 
I enjoyed the few days I spent in  Singapore. It was relaxing, refreshing and extremely clean and modern. And you get to see places that are out of the ordinary like the super trees and the Orchid Gardens. All in all,  I would chose Singapore as  a stopover again. There is still a lot more things to do and see. I didn't get to have tea at Raffles for a start! And I love afternoon tea.