British Isles Cruise: Le Havre, France
This port on the cruise around the  British Isles was advertised as  Paris/Normandy (Le Havre), France. The ship anchored in Le Havre which is a port city located in the Normandy region of France. The port is the second busiest port in France and is a popular destination for tourists looking to explore the historic sites and to visit Paris on a day trip. Shore excursion to Paris is promoted and it is a good way to see Paris if your time is limited. It is very popular with American tourists who are able to combine a trip to Paris, a cruise and visit several places in the UK.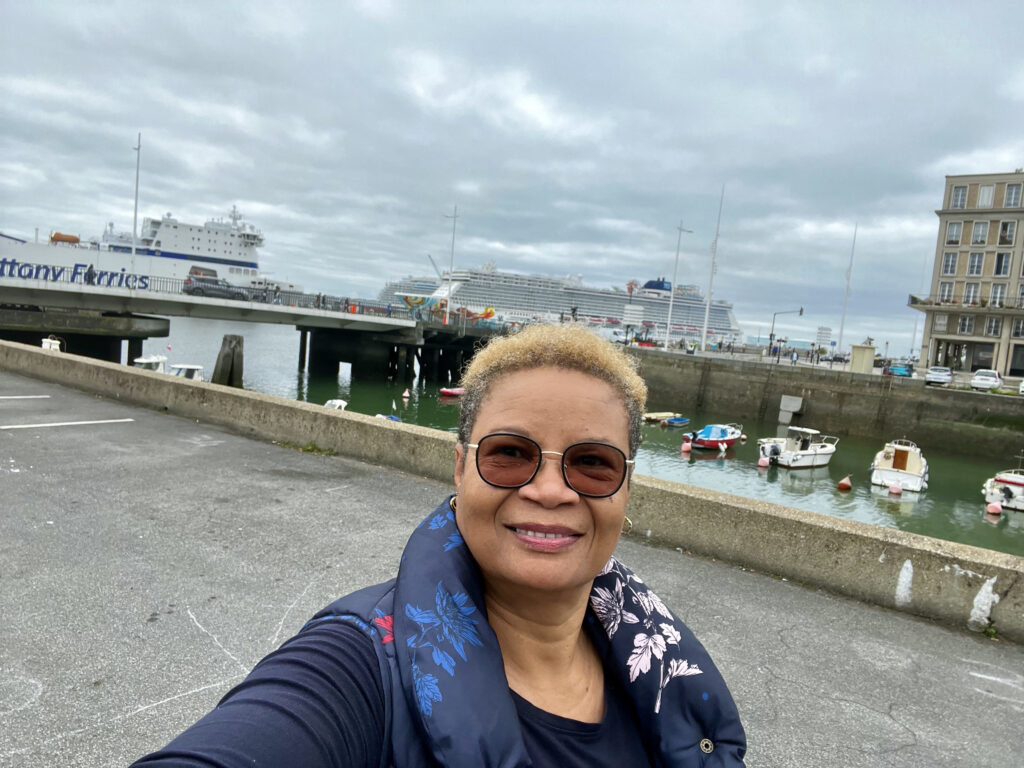 The Catena Container Sculpture  is a large-scale public artwork created by architect collective Bruit du Frigo. The sculpture features repurposed shipping containers assembled in a unique design to create a dynamic and interactive public space. The containers are arranged in a zig-zagging pattern and are linked by wooden walkways, stairs, and platforms. The installation also includes a green roof, creating a sustainable space and adding an eco-friendly touch. Visitors can explore the various levels and enjoy views of the river and surrounding landscape. The Catena Container Sculpture serves as a gathering place for the community and has become a popular destination for events and festivals. 
Tip: If you are feeling energetic, it is easy to walk from the ship to Le Havre  town centre that is if you are not going on a shore excursion and you just want to spend a couple of hours locally. The tour buses stop right in the parking lot in the port a few minutes from the ship for booked shore excursions.