British Isles cruise: Guernsey (St. Peter Port)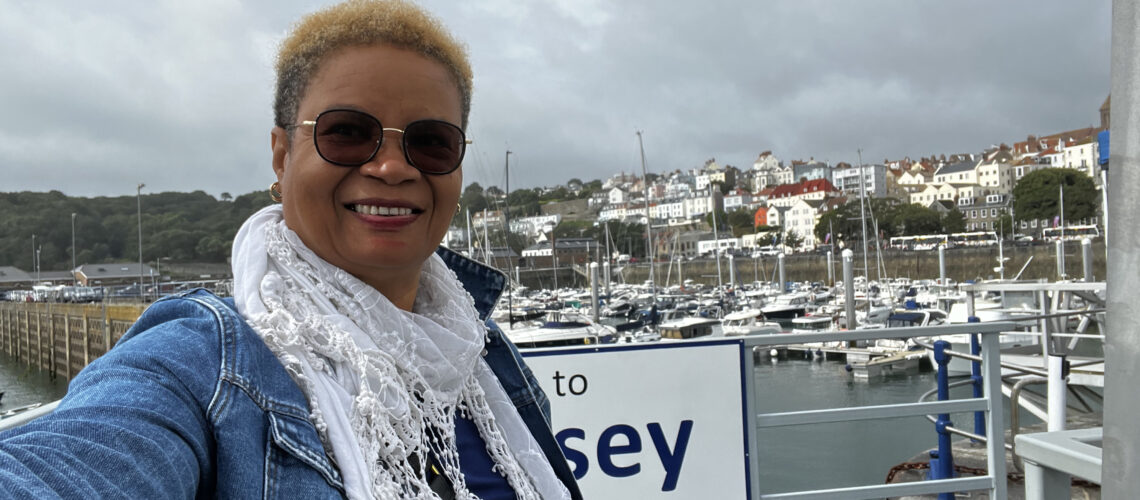 St Peter Port in the island of Guernsey was the first port of call on the British Isle Cruise, St Peter Port is the town and Guernsey is the Island 
We disembarked by tender which was a new experience for me. I managed to record this short video and I think it tells a better story than I can. There were lots of people around to assist passengers embark and disembark. 
 I was also able to record this short video of the disembarkment at the shore. One thing to mention here is that cruise line caters well for those passengers with disabilities and wheelchair users, both on board the ship and at the ports. 
St Peter Port is a pretty town on the east coast of Guernsey. It is known for its nice harbour and colourful houses with interesting shops. It  is also home to a number of historic landmarks, including Castle Cornet, a fortress dating back to the 13th century, and the German Occupation Museum, which chronicles the island's experience during World War II.
I did not book any excursions with the cruise ship or planned any sightseeing. As the port is right in the town, I was able to find out more information from the Tourist Information Centre which was nearby about things to do and how to get around. There were two buses 91 and 92 that loop round the town that was suggested by way of a quick sightseeing to see the whole town in about an hour or so, and it was very reasonably priced. They were very quick to emphasise that there was no commentary as these were regular, everyday  buses.  They had placed several notices around the centre as they frequently got complaints from passengers off the cruise ship expecting more.  I decided not to take the bus 91 and 92 to loop round the town.  I was quite happy to look around the harbour and stroll round the town centre which was not very big.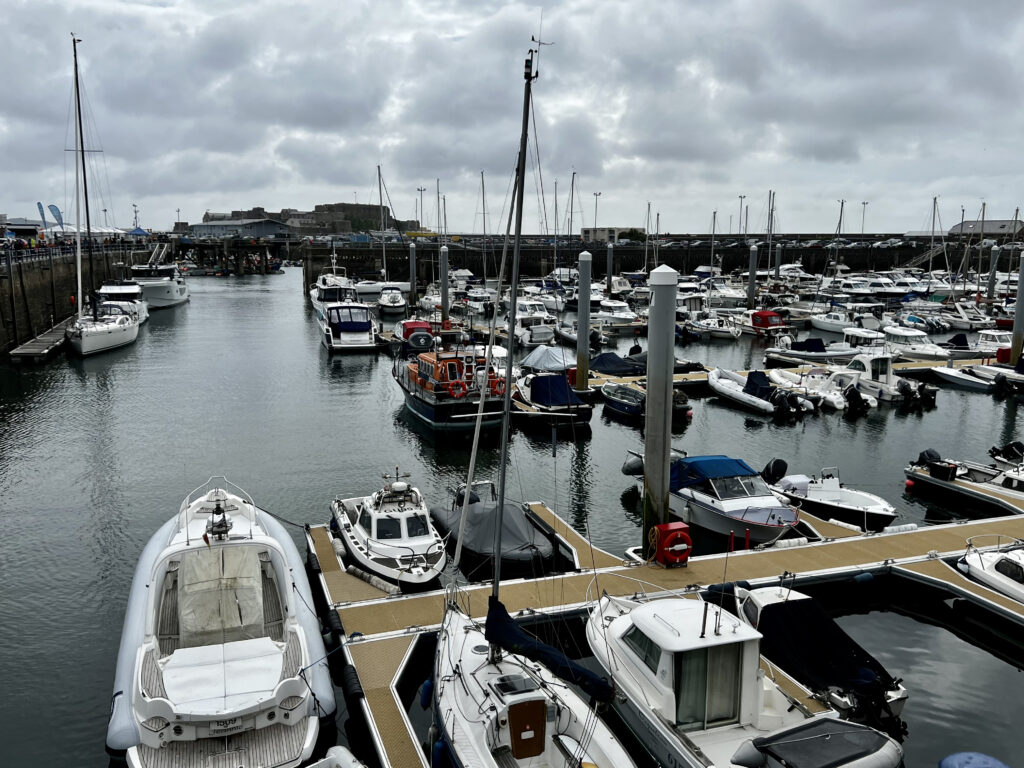 I was amused when I had asked one of the public officers managing the entrance to the harbour about the currency and wi-fi. He was very quick to point out to me that Guernsey is a self-governing British Crown dependency, and has its own government, legal system and currency! Ouch! !! I should have known that, so I just walked off slowly with my head down!!
St Peter Port would not ordinarily be a destination for me but it served me well as a place to step ashore for a couple of  hours.