British Isles Cruise: Belfast
I had a wonderful day in Belfast with my son-in-law's father, Bert and his partner, Jane, who kindly offered to be my tour guides. I had visited Belfast before and I had been taken round a few places including  the Giant Causeway, Mountstewart House, the Crown Bar and the Titanic Museum. So they had to think about other places that might be of interest to show me.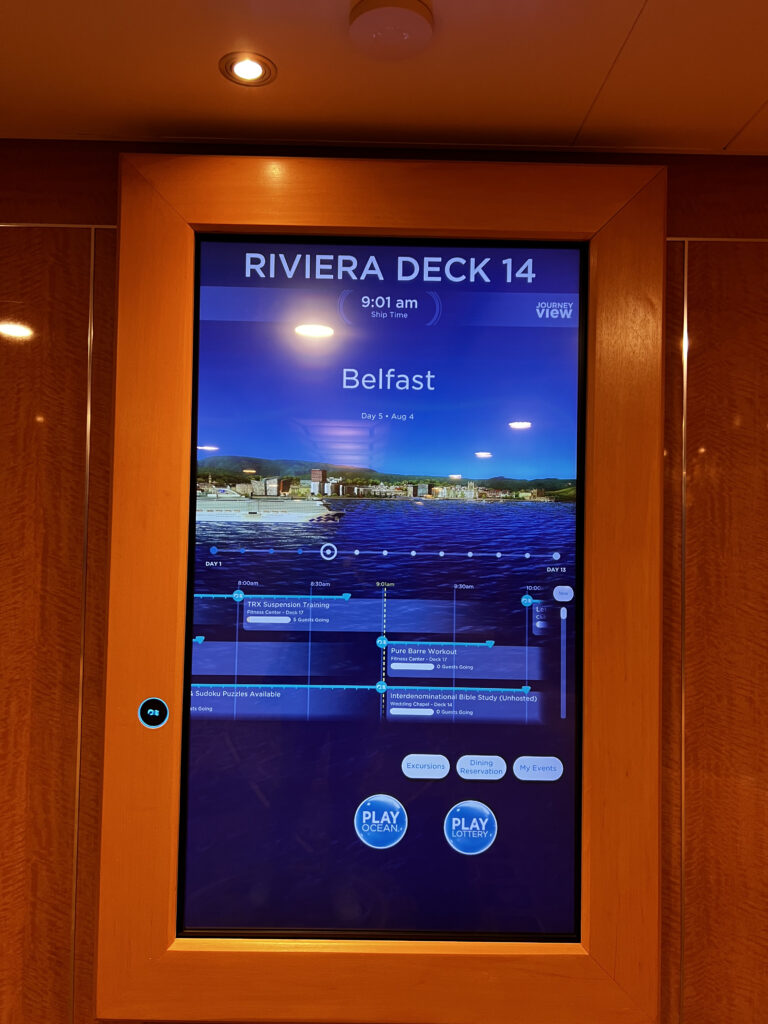 The sailing from Dublin to Belfast was good and I looked forward to a great day after a good night's sleep. The ship anchored close to the port and the cruise line put on a shuttle bus to the city centre and an extra cost of $15. My father-in-law picked me up from the port which was very handy.  He had had to obtain clearance from the port authorities to enter the port to pick me up. 
 St George's Market in Belfast was the first place we visited. It is considered a must-visit destination for tourists and locals alike. Originally built in the 19th century, the market has refashioned itself into a symbol of Belfast's vibrant culture. With a wide variety of stalls selling everything from arts and crafts to meats and cheeses, the market also boasts a fantastic atmosphere which makes it a great place to visit.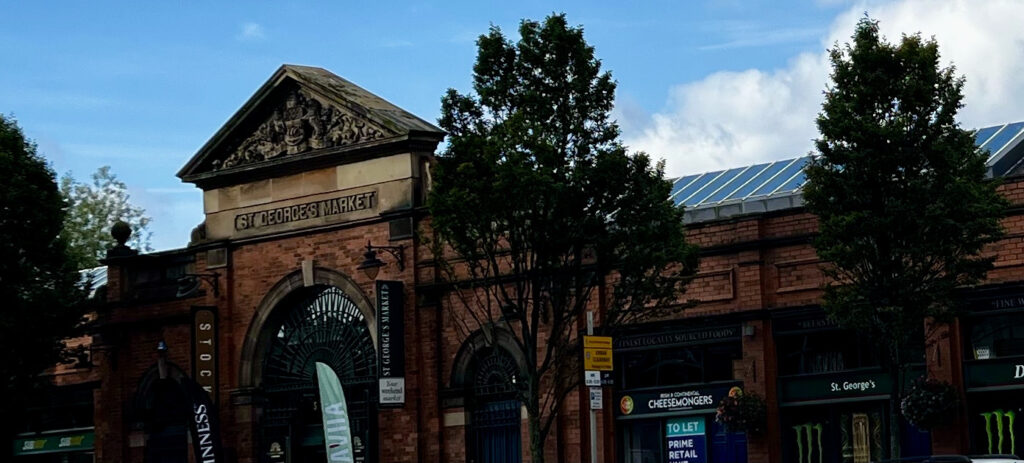 The Belfast bap came highly recommended by Bert and I couldn't resist it. This local specialty is a fluffy, lightly sweetened bread roll that's perfect for holding all sorts of fillings. One popular option for a hearty breakfast is filling such as bacon, egg, and sausage or black pudding. But you can also find baps filled with pulled pork, chicken, or other satisfying meats. And of course, there are plenty of vegetarian options available as well. Whether you're a local or a visitor to Belfast, a Belfast bap from St George's Market is a must-try.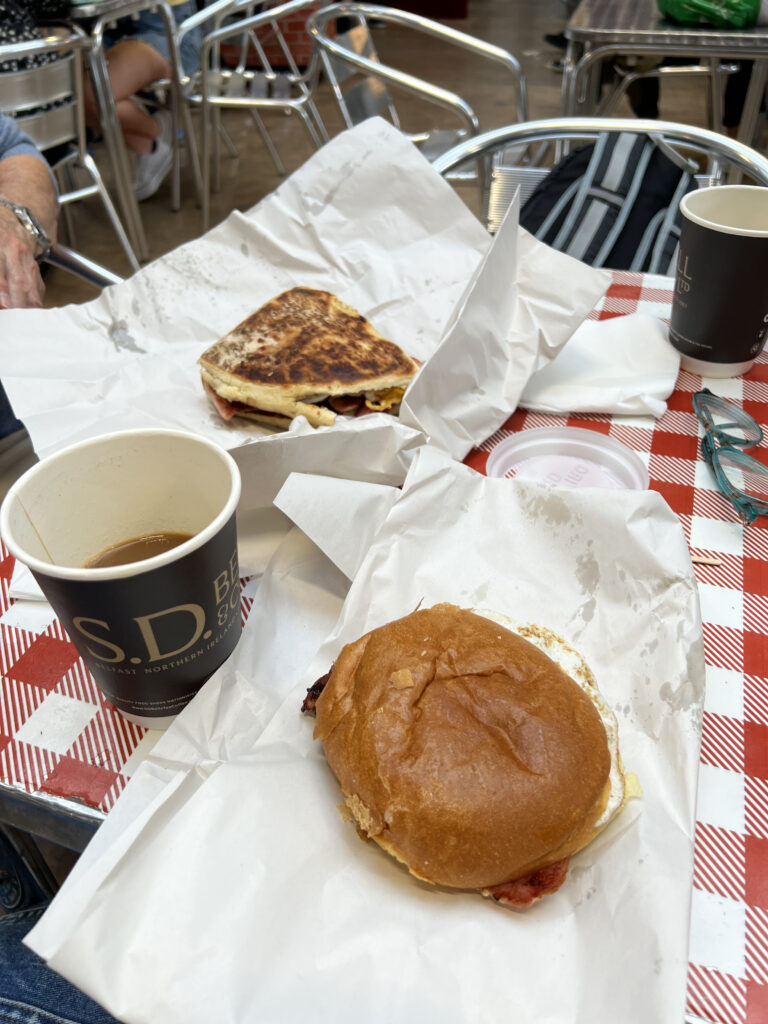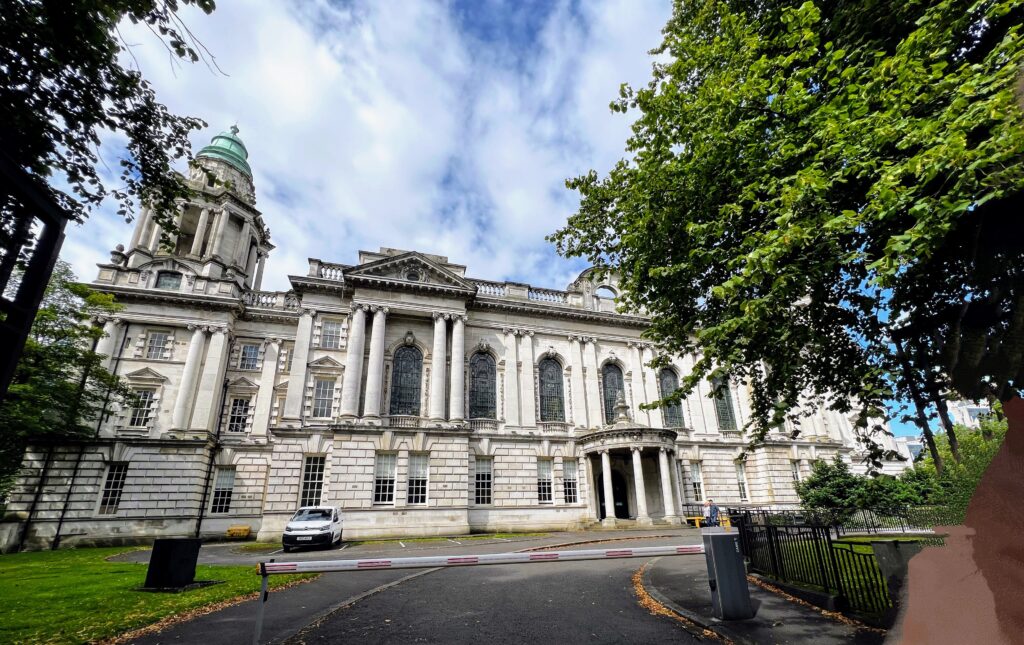 Belfast City Hall is a 19th-century civic building located in the heart of Belfast, Northern Ireland. The building was completed in 1906, and since then has been the seat of local government The building has a grand entrance hall and foyer located at the centre of the building. The foyer is dominated by a magnificent dome-shaped ceiling, which is more than 70 feet high and is exquisitely decorated with intricate plasterwork. It is a masterpiece of Victorian design featuring classical motifs, including cherubs, flowers, and foliage. The dome is also topped with a lantern that allows natural light to fill the space.
The City Hall is still in use but it is open to visitors, and a range of guided tours  are offered, as well as hosting exhibitions and events throughout the year. As one of Belfast's most popular attractions, it remains an essential stop on any visit to the city.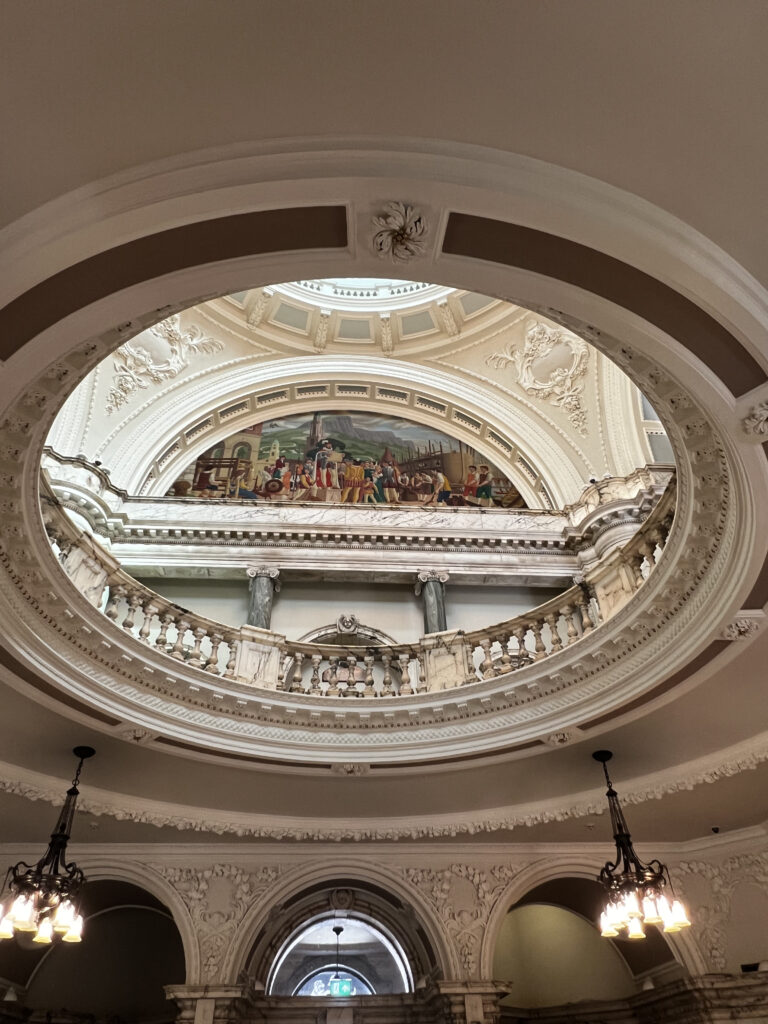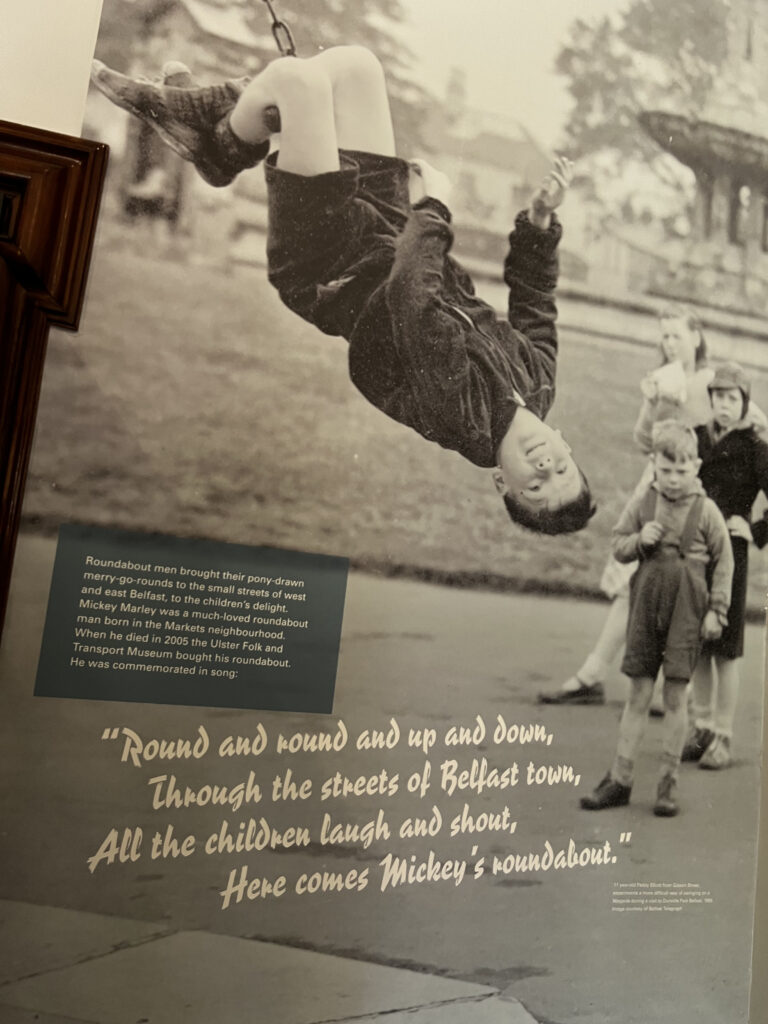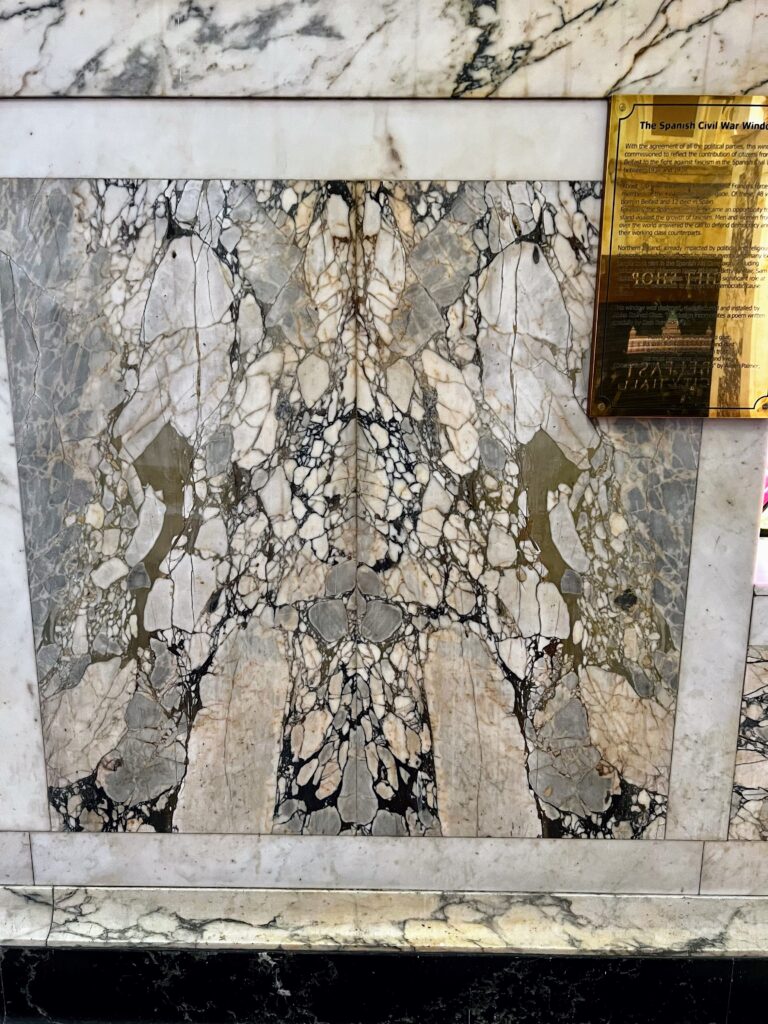 Samson and Goliath are a pair of massive shipyard cranes that have become iconic symbols of Belfast's shipbuilding history. The cranes were built in the early 20th century, and were used for many years to construct some of the world's most famous ships, including the Titanic. Today, the cranes are no longer in use, but they remain a beloved part of Belfast's cultural heritage. The two cranes are situated in the Harland and Wolff shipyard, which is still in operation today.
Despite their age, Solomon and Goliath remain a popular tourist attraction in Belfast, and are even illuminated at night to create a stunning visual spectacle. They are a testament to the city's industrial past, and serve as a reminder of the incredible feats of engineering that were accomplished in the days of shipbuilding.
I was fascinated by these cranes – they can be seen from almost anywhere in Belfast City. These two giants could be seen in the  photo I took from the balcony of my stateroom on board the Princess when it anchored in the port. 
This was something else in Belfast that fascinated me. This female sculpture – I call it the "Lady with no name" because it doesn't actually have a name. It is situated in the Thanksgiving Square in Belfast. The sculpture depicts a woman's torso with her arms extending upwards in a gesture of praise or gratitude. It was commissioned to mark the city's renaissance following the Good Friday Agreement and is meant to symbolise hope, reconciliation, and renewal. It's aim to bring people together and to change hearts and minds. 
If that was the case, why not give it a name? It is rather confusing for tourists and locals alike. And I think they have missed a trick for not giving it a name. Nevertheless, I loved the different angles and images it projected.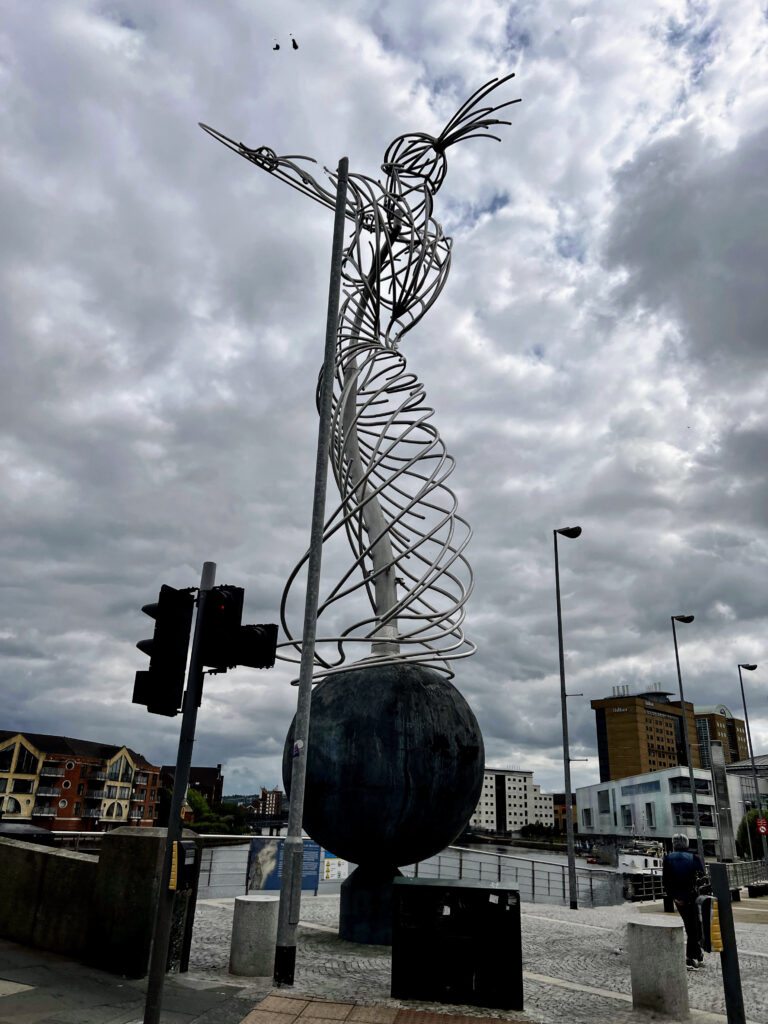 We visited The Linehall Library where there was an exhibition about "Peace Heroines" . The Linehall Library is a cherished part of the community, and is recognised as an important resource for preserving and promoting local history and culture.
We had coffee and light lunch.  I was fortunate to be in the company of Jane who was active in the Northern Ireland Women's Coalition where two influential women, Pearl Sagar and Monica Williams, where put forward to be at the table where the talks about The Good Friday Agreement and the future of Northern Island took place. Very interesting stuff and at to be heard at first hand, amazing!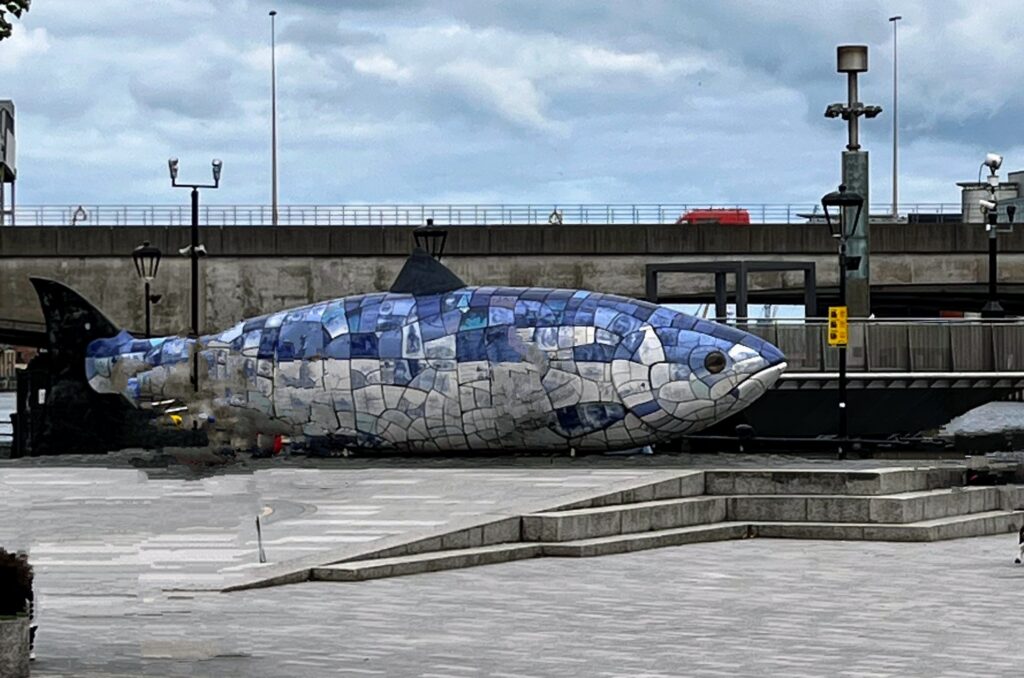 The Big Fish is located in Donegall Quay, overlooking the River Lagan. It was created by John Kindness in 1998. The sculpture features a larger-than-life-sized salmon representing the acquisition of knowledge and wisdom.
The Salmon of Knowledge has become a popular landmark and tourist attraction, symbolizing the city's connection to Irish culture and mythology. 
I am fascinated by sculptures like the "Lady with no name"  that I mentioned earlier in this blog. I raise my hat to all the talented people in the world who can think up such designs and give it meaning and interpretation. 
I will most definitely be visiting Belfast again soon as there is still so much more to see and do. For one thing, I didn't get to drink their famous Guinness on this shore visit!