British Isles Cruise: Cobh, Cork, Ireland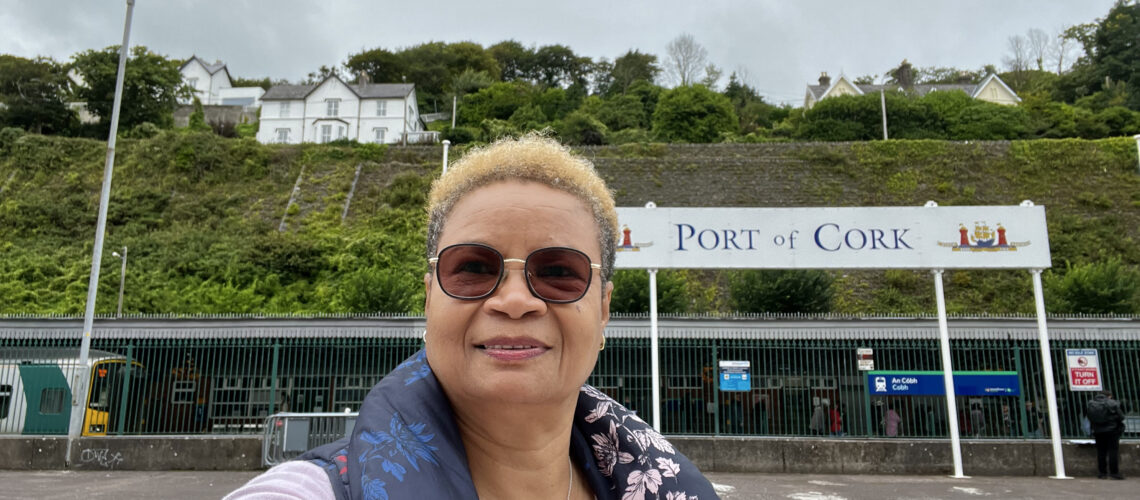 Cobh, pronounced Cove, was the second port on the British Isle cruise itinerary. after St Peter Port in Guernsey. Our ship docked right in the town centre, and literally opposite the train station! You couldn't get closer than that to everything! It was therefore very easy to catch a train to Cork. I decided to stay in Cobh and do my sight seeing there instead. 
Cobh is a charming Irish town located in County Cork, on the southern coast of Ireland. It has a rich history as a major seaport, where many passengers boarded famous ships on their journeys to the New World, including the ill-fated Titanic.
Today, Cobh is a popular destination for tourists seeking to learn more about these historic events, and also offers plenty of other attractions, such as St. Colman's Cathedral and the Cobh Heritage Centre. The town has plenty of cafes, restaurants and pubs to explore, offering traditional Irish fare and a warm welcome to all visitors. With its picturesque harbor views and friendly atmosphere, I did not feel the need to venture further afield.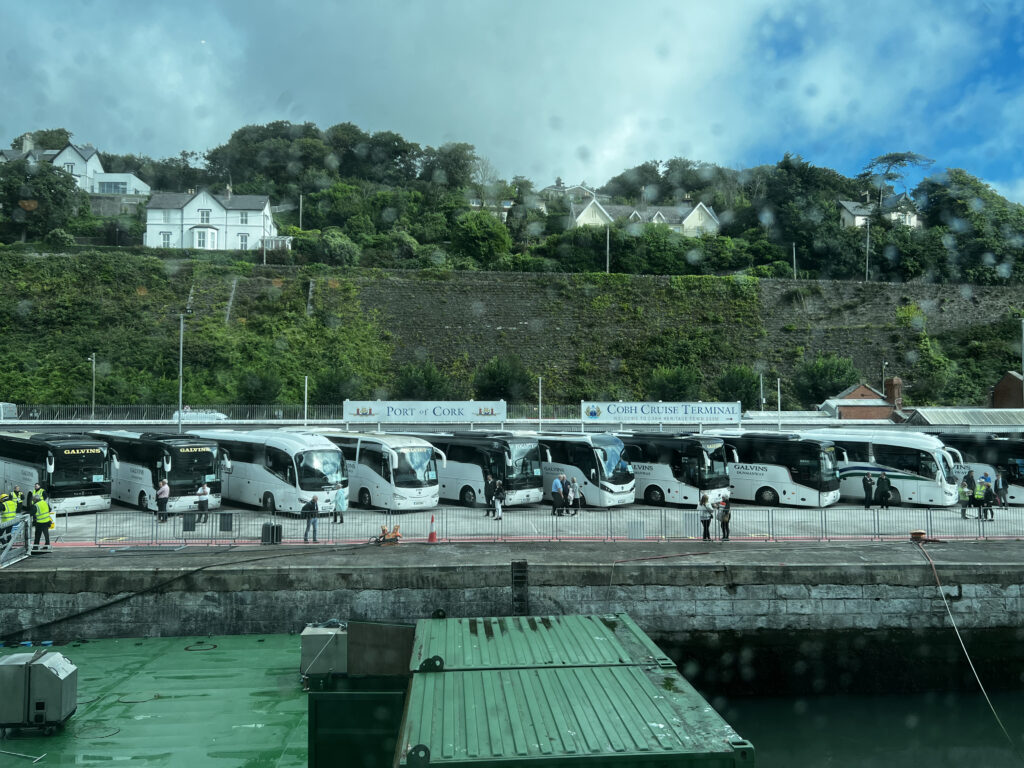 I took this short video to show you how close the ship was to the port and train station – literally minutes!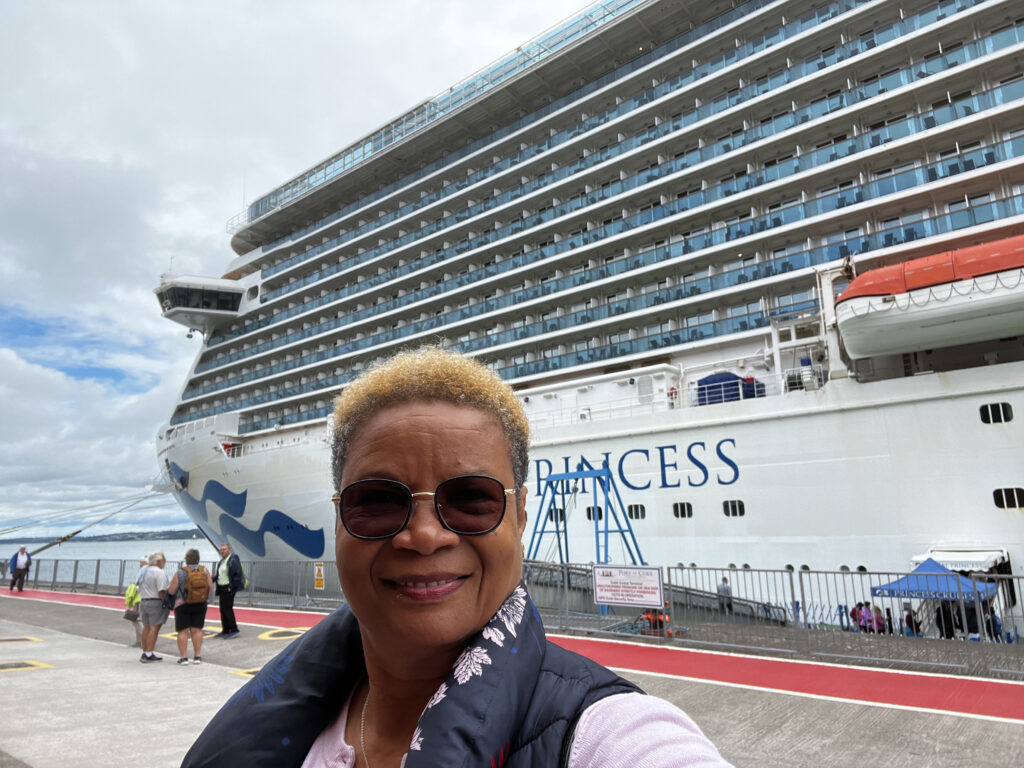 I tried many times to take a photo of the whole ship but always only managed half of it. It was a huge ship, quite intimidating I thought.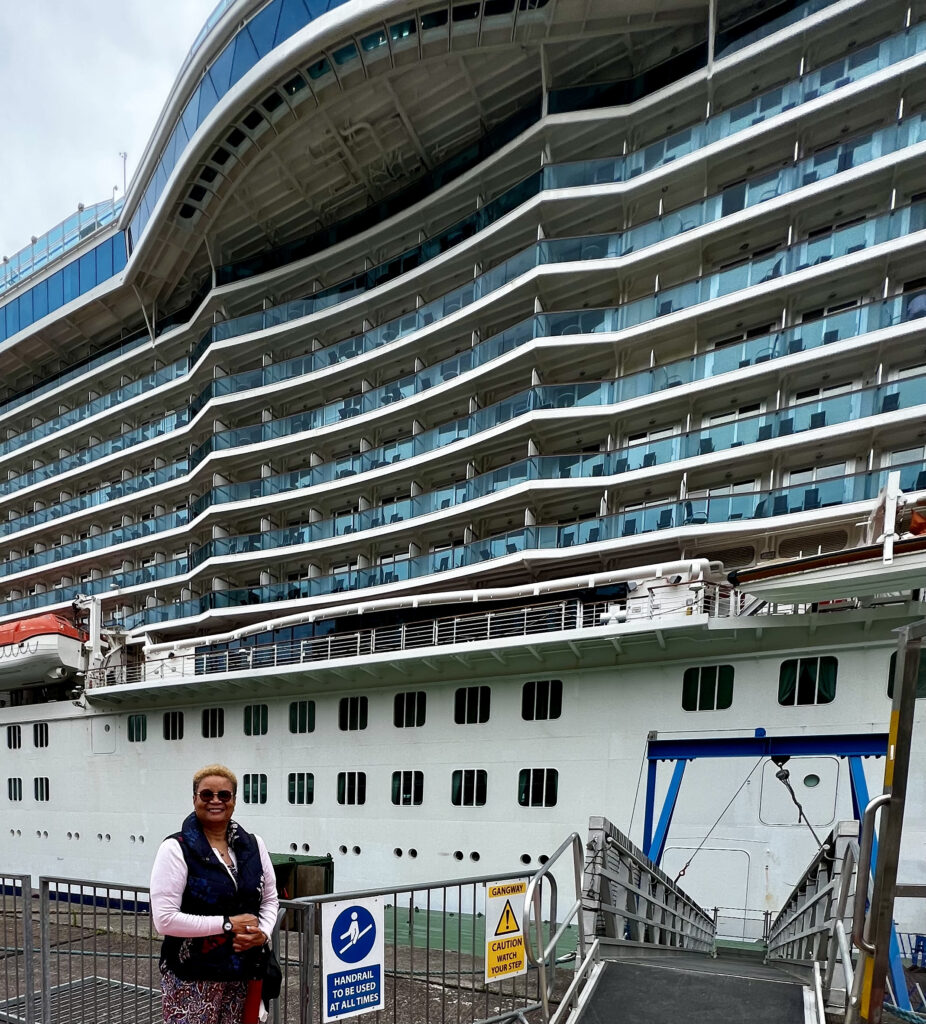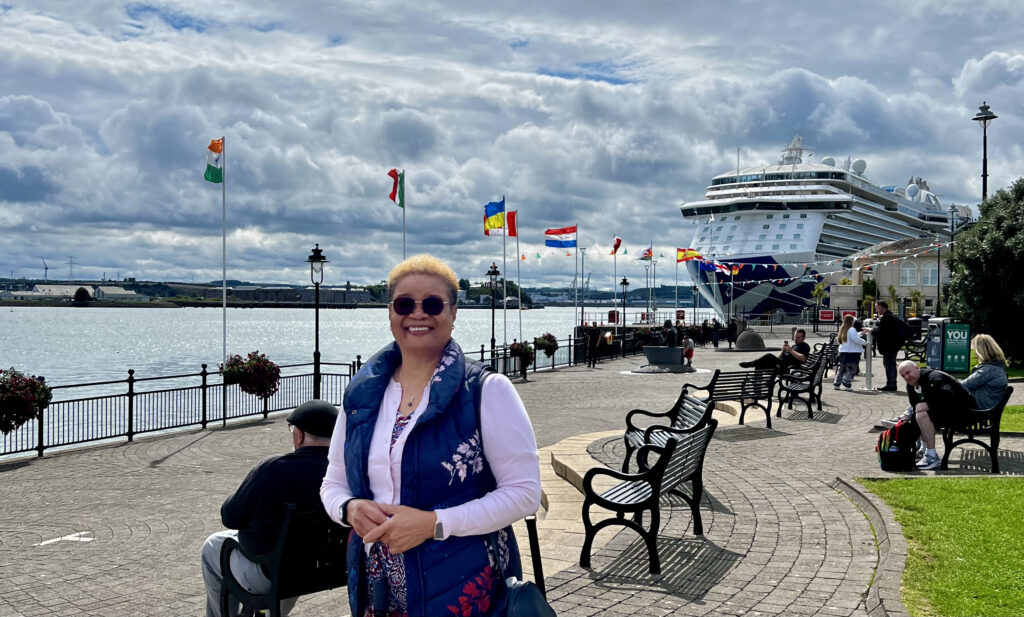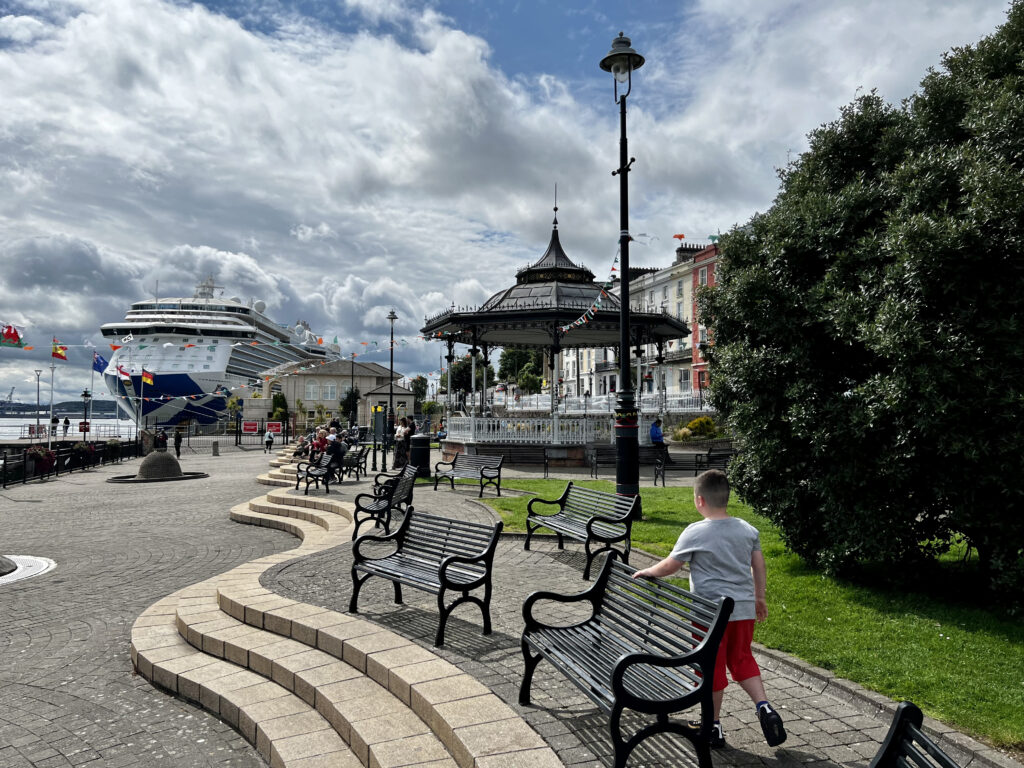 I enjoyed walking round the town centre, and stopped  to listen to live Irish music playing almost at every corner and pub.  There was plenty of sunshine and not a dull moment as people just seemed happy and lively.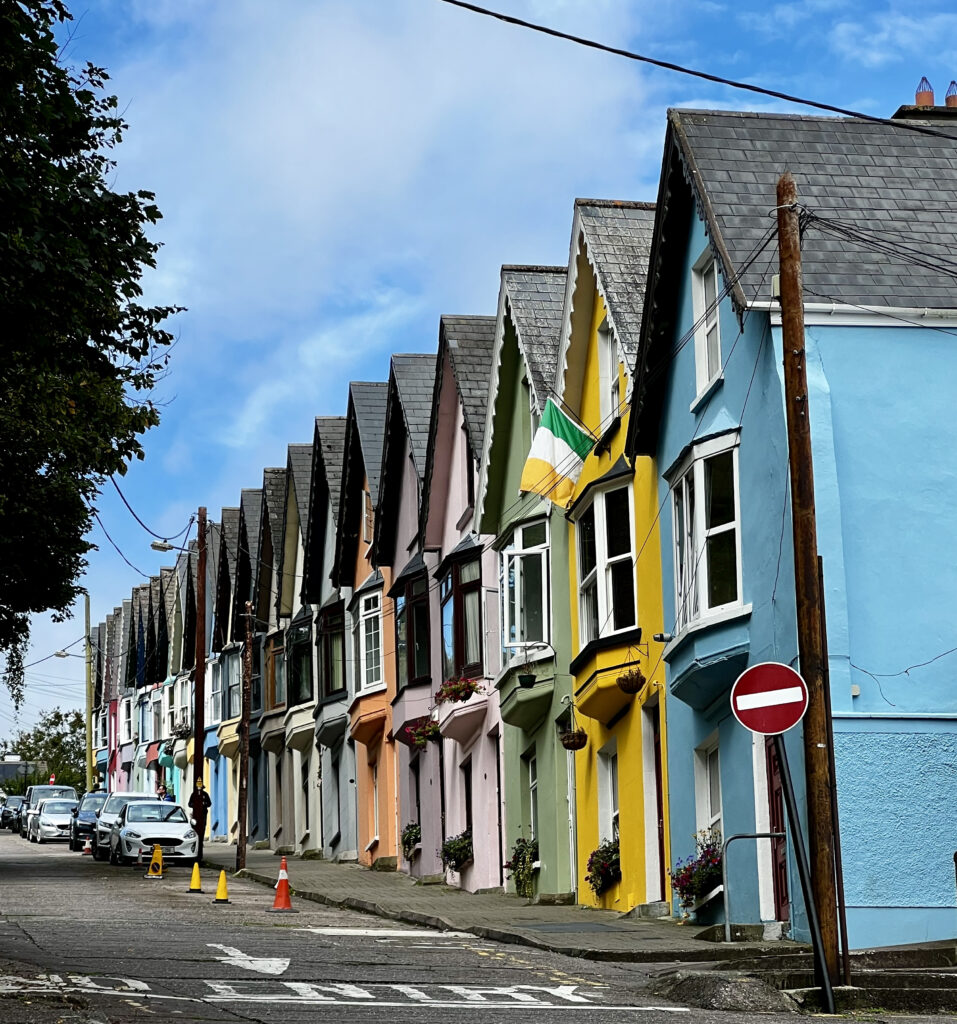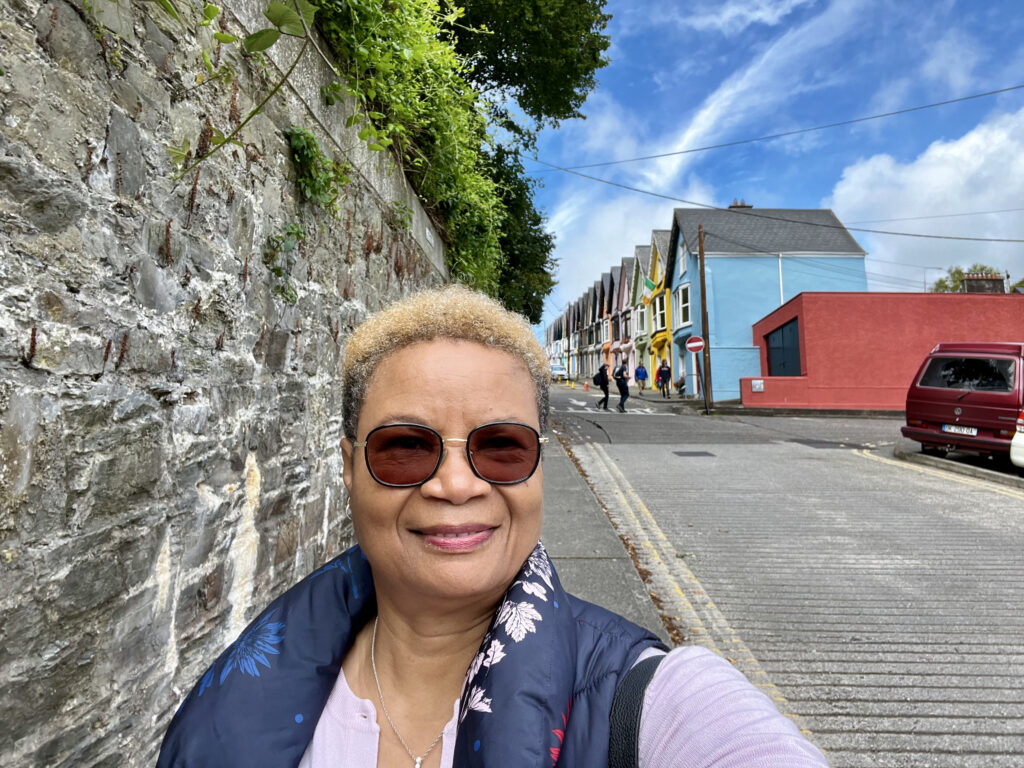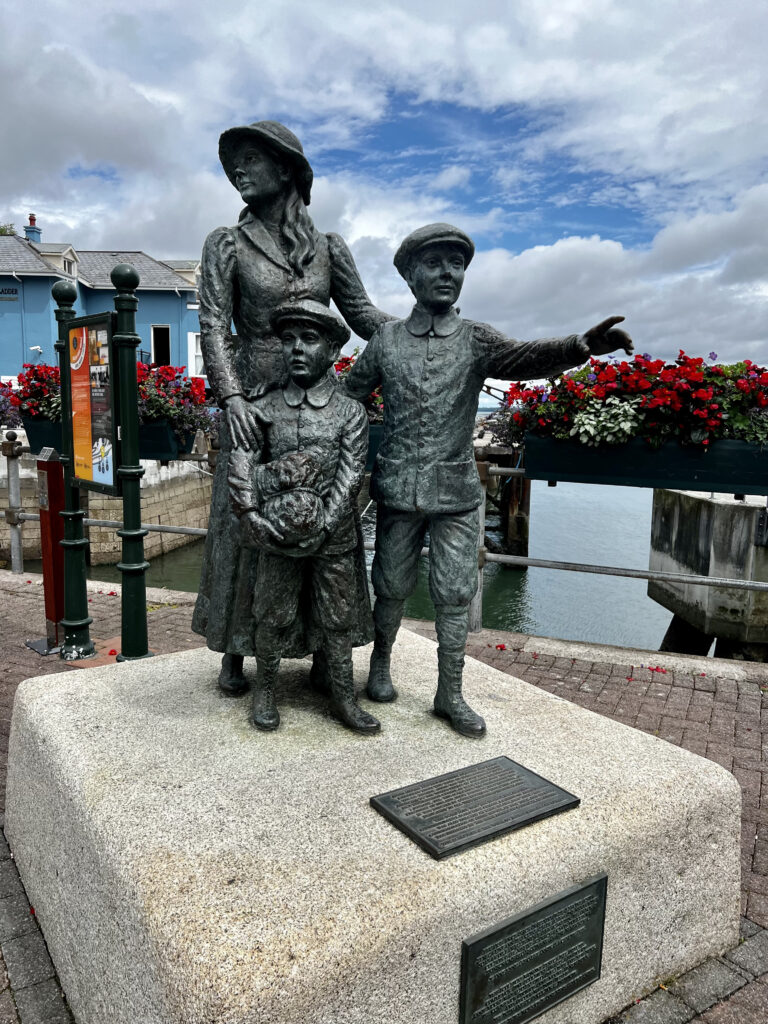 Annie Moore was a young Irish immigrant who gained notable recognition for being the first person to pass through the newly opened Ellis Island immigration station in 1892. At the time, she was only 15 years old and had travelled from County Cork, Ireland with her two younger brothers to reunite with their parents in New York City. Annie's arrival at Ellis Island marked the beginning of a new era of immigration to the United States, with millions of people following in her footsteps in the years to come. After her arrival, Annie and her siblings settled in the Lower East Side of Manhattan, where they lived with their parents in a tenement building. Though little is known about the rest of her life, Annie's brief moment in history has made her a symbol of the immigrant experience and the hopes and dreams that brought millions to America's shores.
Interesting story- I liked it.